To people outside of the United States who do not pay attention to the game show scene of American television, the name 'Vanna White' would most likely not mean much. However, to residents and fans of the show, Wheel of Fortune, the name is about as integral to the show as Pat Sajak himself; through the show, Vanna White has become one of America's most recognizable personalities and has also earned an enormous net worth which keeps getting more attractive.
A former beauty pageant, Vanna White, is among the few TV personalities with the longest-running presence on television, and in this article, we examine just how much impact that feat has had on her net worth. We also take a look at her other sources of income. Scroll below to learn more.
What is Vanna White's Net Worth?
Vanna White's official title on Wheel of Fortune is 'game show co-host'; it's a spot she has shared with Pat Sajak, one of America's most iconic faces since 1982 and it has helped her to a personal net worth of $70 million, according to reliable sources.
Her incredible net worth mostly comes from more than four decades as a television personality. She has worked as an actress, a game show co-host, and outside of television where she bags her impressive paychecks, she is a real estate investor and an entrepreneur. We took a closer look at how she makes her money below.
How Does She Make Her Money?
We have established that Vanna White has a net worth of $70 million and that the bulk of her net worth has links to her most significant career role as the co-host of Wheel of Fortune. As we explore her stint on the widely acclaimed TV show, we will also examine her other sources of income.
Vanna White's Stint As A Game Show Co-Host
For the South Carolina-born game show host, she recorded her first appearance in that capacity in 1980 when she appeared in an episode of The Price is Right. It was not a particularly spectacular run on the show, but she left enough of an impression to be selected among one of three substitute hostesses of Wheel of Fortune after Susan Stafford left the game show in October 1982.
She was officially appointed the permanent hostess of the show in December of 1982 and had been working in the role ever since. Her exact contract journey since she assumed the position is unknown, but she is currently earning $10 million in salary annually on the show, all for four days of work per month, which frees her up to pursue other ventures that have contributed to her net worth. Pat Sajak, on the other hand, receives a whopping $15 million as his annual salary.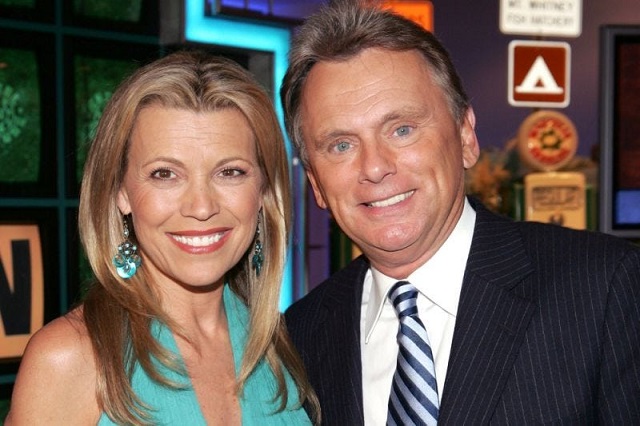 Vanna White's Earnings From Acting
Just before Vanna White became one half of the iconic duo of Wheel of Fortune, she made her debut as an actress in the TV movie, Midnight Offerings (1981), playing the character, Devona. In the same year, she appeared in the film, Graduation Day, playing Doris.
Though she traded her budding career as an actress for game show hosting, she has continued to make appearances in dramatized productions, often playing herself in shows and films.
So far, Vanna White has appeared in more than 15 movies and TV shows, including relatively recent titles like Fresh Off the Boat, The King of Queens, and several others. Her income for each movie/TV show appearance is unknown, but with more than 15 credits to her name, Vanna White's acting career has been a contributor to her impressive net worth.
Entrepreneurship
When you only have to work four days a month, you are free to pursue other interests and that is what Vanna White has done. A fan of crochet and knitting, she has leveraged her hobby into a business by creating a line of yarns called Vanna's Choice, which she sells through Lion Brand Yarns.
It is difficult to tell how much of Vanna White's net worth comes from her yarn business, but aside from the income, it provides an opportunity for Vanna to share something with her daughter, with whom she regularly goes yarn shopping.
Her Real Estate Ventures
Other ways through which Vanna White makes her money and earns her net worth is through real estate, where she has significant investments that include houses and apartment buildings. How large an investment? Well, she reportedly listed a house in Beverly Hills for $47.5 million. This was in 2017 and the TV game show hostess is not resting on her oars just yet.
With such significant business interests, it is difficult not to see why the game show co-host is worth $70 million.
See Also: What Is Kathy Griffin's Net Worth In 2019: How Does She Make And Spend Her Millions?
Outside of the above-listed means, Vanna White's net worth has also come from her published book, an autobiography – Vanna Speaks, which she released in 1987. She was also once awarded $403,000 in damages from a lawsuit against Samsung Electronics.
How Does Vanna White Spend Her Millions?
Vanna White has been spinning the Wheel of Fortune for more than three decades and still seems to be aging backward. She surely invests her money in taking good care of herself to keep her brand alive. Although we can't say she loves a lavish life, White sure loves the good things of life, including mansions and flashy cars like her 2016 Dodge Viper ACR. She has also been spotted in a car that can equally float on water and we wonder what next she has up her sleeves.
Asides spending her money on herself, Vanna White is also big on charity and contributes to St. Jude Children's Research Hospital. In her capacity as a patron, she has donated $1.8 million so far with future plans to keep up the good work even after retirement.