Vanna White is an American television personality, actress and author. White found fame and fortune as the host of popular TV game show "Wheel of Fortune. Her net worth is estimated at $35 million. Here is her success story…
Vanna White Net Worth: How She Began
Vanna was born as Vanna Marie Rosich on February 18, 1957, in Conway, South Carolina. When her birth father abandoned the family, Vanna's mom married a real estate agent named Herbert Stackley White Jr. Vanna later replaced her birth father's name with her step father's to become Vanna White.
Vanna's passion for the entertainment industry pushed her to enroll at Atlanta School of Fashion shortly after her high school graduation. While honing her fashion skills in Atlanta, Georgia, Vanna began working as a model.
In search of higher paying gigs, she moved to Hollywood and began taking minor acting roles in movies such as; Gypsy Angels (1980), Looker (1981), and Graduation Day (1981).
In the world of TV, Vanna became one of the contestants on the game show "The Price Is Right", but was eliminated mid-way. Her next TV gig came in a 1982 episode of "Star of the Family".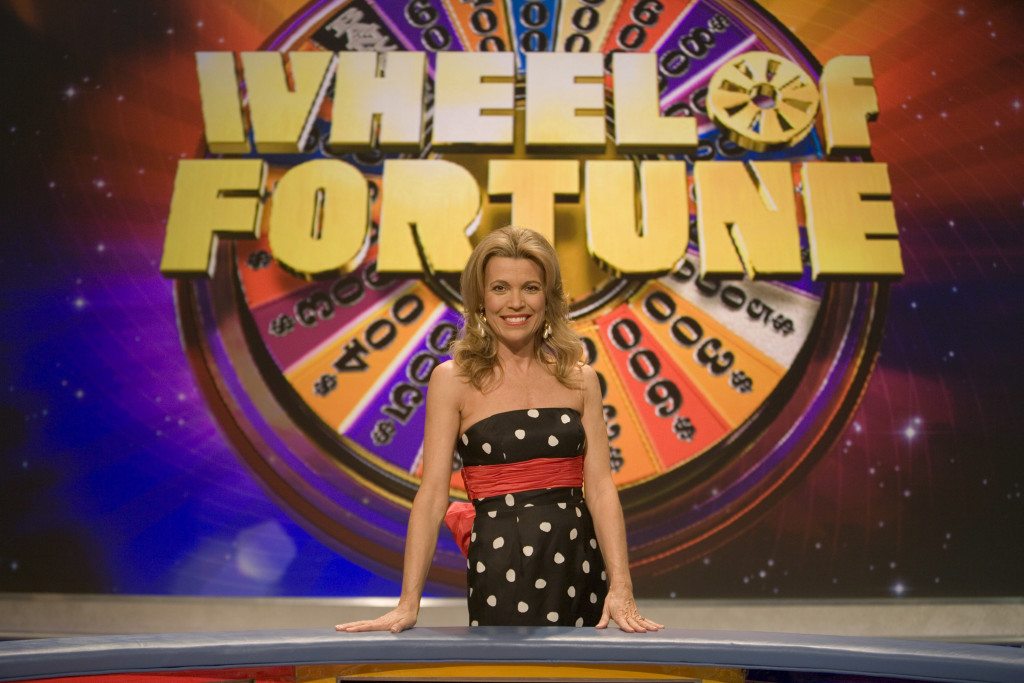 Vanna White Net Worth: Breakthrough With Wheel of Fortune
Vanna's early gigs may not have been highly lucrative, but they sure prepared her for an imminent breakthrough. There came a chance in 1982 to fill the hostess spot left behind by Susan Stafford on the game show "Wheel of Fortune" and Vanna was among the three chosen out of about 200 applicants. After three months of serving as a substitute co-host, Vanna snapped the job as the regular host of "Wheel of Fortune" which immediately became her breakthrough Hollywood gig.
Her charming charisma made her easily likeable by the fans and consequently the show's ratings skyrocketed and of course so did her paycheck. While justrichest.com cannot quite certify exactly how much she was paid in those early successful years, we do know that Wheel of Fortune garnered over 30 million viewers by 1986 and grossed about $100 million annually. With that annual revenue, you bet Vanna was receiving nothing less than a high six-figure paycheck.
In 1987, Vanna capitalized on her fame with the release of her autobiography, titled Vanna Speaks! which became a best-seller!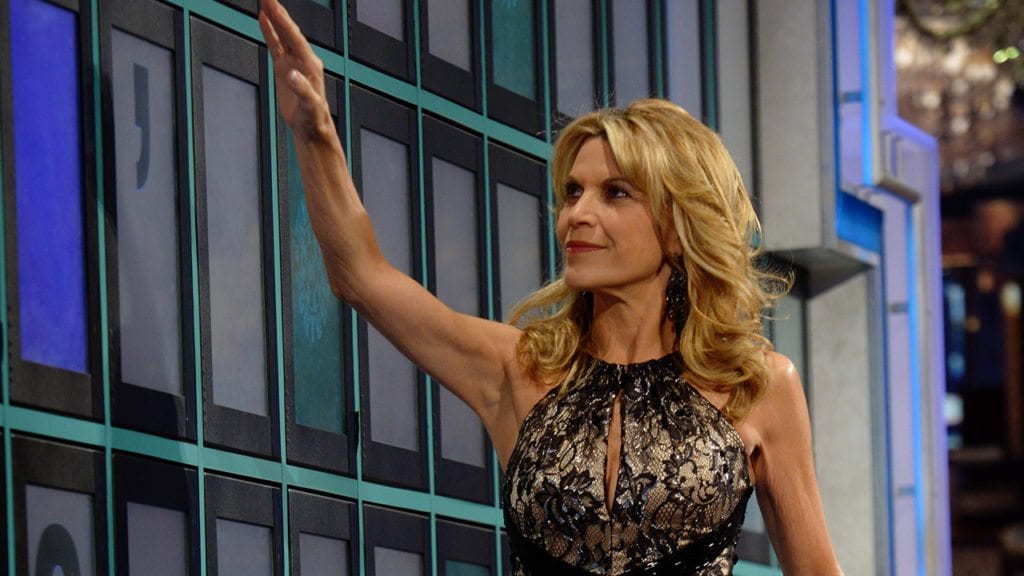 Vanna White Net Worth: Continued Success with Wheel of Fortune
Vanna is really good at what she does, at least her employers think so… As the new century beckoned accompanied by technology, many speculated Vanna would be relieved of her "turning letters" duty. However, critics were as surprised as Vanna as she remained on the show even with the adoption of computerized screens that could operate themselves. Apparently, a human factor of Vanna was still pertinent for the show's success.
Vanna in 2013 told a reporter of her role; "The thing is, they really don't need me. They could just use the computer. I'm glad they keep me around!" Who wouldn't be…
See Also: Jenny McCarthy Net Worth
Vanna's hosting duty comes with many perks, firstly, she gets to wear a new dress for every single episode. Newsflash! She has appeared in over 6,000 episodes. Secondly, her popularity on the show attracts lucrative endorsement partners and also avails her the opportunity to shill for her very own line of yarns called "Vanna's Choice". When not strutting her stuff on screen, Vanna enjoys crochet and knitting which birthed the successful Vanna's Choice line.
Though Wheel of Fortune has been greatly lucrative, Vanna hasn't ignored other show business opportunities. She has made cameo appearances in TV show episodes as well as movies including; "Venus: The Goddess of Love",  "L.A. Law", "The King of Queens" and "Full House".
As of 2013, Vanna earned $4 million annually from her hostess role, that year she was worth around $15 million. However, that paycheck has continued to enjoy a steady exponential growth. In recent times, Vanna receives about $8 million annually which brings her net worth to an estimated $35 million.
In 1993, Vanna added quite the boost to her net worth when she won a lawsuit against Samsung Electronics. The electronic makers had made a commercial featuring a smiling robot turning letters on a game show, a replica of what Vanna does on Wheel of Fortune and Vanna wasn't having it as she wasn't contacted for consent. The TV star filed a lawsuit and after numerous appeals was awarded $403,000 in damages.
In 1992, Vanna was recognized as "television's most frequent clapper" by the Guinness Book of World Records. She received a star on the Hollywood Walk of Fame in 2006.