| Age/Date of Birth: | February 18, 1957 |
| --- | --- |
| Height: | 5 ft 6 in or 167.5 cm |
| Ethnicity/Race: | Multiracial |
| Nationality: | American |
| Husband or Boyfriend: | John Donaldson |
| Parents: | Miguel Angel Rosich and Joan Marie |
| Net Worth: | $70 million |
If you are a fan of American television game show, Wheel of Fortune, then you'll certainly agree with me that Vanna White is a household name. She has been hosting Wheel of Fortune since 1982 and has continued to rise to the top of the show's ladder with every passing year.
Best known as the hostess of Wheel of Fortune, White also banks as an actress and author. A beautiful American television personality, she found fame and fortune after she was made a regular hostess on the television game show.
The American television personality and film actress Vanna White has a net worth of $70 million
Her Early Life and Career Beginnings
Vanna Marie Rosich was born to parents, Joan Marie and Miguel Angel Rosich, on February 18, 1957, in Conway, South Carolina. Joan and Miguel, however, separated not long after Vanna arrived. This led to Joan getting married to a real estate agent named Herbert Stackley White Jr.
Happy with her new marriage, Vanna's mother dropped her former husband's name from her daughter's name and replaced it with White.
Vanna began showing passion for the entertainment sphere at a very young age. This made her enrol at Atlanta School of Fashion shortly after her high school graduation. While honing her fashion skills in Atlanta, Georgia, Vanna began working as a model.
In search of higher-paying gigs, she moved to Hollywood and began taking minor acting roles in movies such as; Gypsy Angels (1980), Looker (1981), and Graduation Day (1981).
In the world of TV, Vanna became one of the contestants on the game show "The Price Is Right", but was eliminated mid-way. Her next TV gig came in a 1982 episode of "Star of the Family".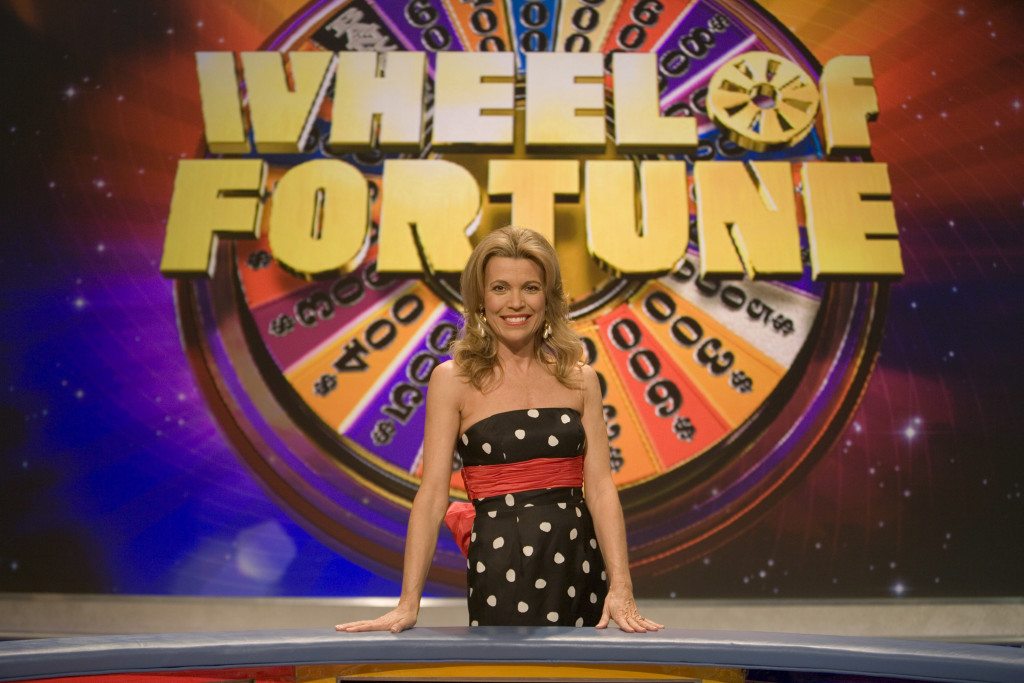 Breakthrough With Wheel of Fortune
Vanna's early gigs may not have been highly lucrative, but they sure prepared her for an imminent breakthrough. There came a chance in 1982 to fill the hostess spot left behind by Susan Stafford on the game show "Wheel of Fortune" and Vanna was among the three chosen out of about 200 applicants. After three months of serving as a substitute co-host, Vanna snapped the job as the regular host of "Wheel of Fortune" which immediately became her breakthrough Hollywood gig.
Her charming charisma made her easily likeable by the fans and consequently, the show's ratings skyrocketed and of course, so did her paycheck. While justrichest.com cannot quite certify exactly how much she was paid in those early successful years, we do know that Wheel of Fortune garnered over 30 million viewers by 1986 and grossed about $100 million annually. With that annual revenue, you bet Vanna was receiving nothing less than a high six-figure paycheck.
In 1987, Vanna capitalized on her fame with the release of her autobiography, titled Vanna Speaks which became a best-seller!
Continued Success with Wheel of Fortune
Vanna is really good at what she does, at least her employers think so… As the new century beckoned accompanied by technology, many speculated Vanna would be relieved of her "turning letters" duty. However, critics were as surprised as Vanna when she remained on the show even with the adoption of computerized screens that could operate themselves. Apparently, a human factor like Vanna was still pertinent for the show's success.
Vanna in 2013 told a reporter of her role; "The thing is, they really don't need me. They could just use a computer. I'm glad they keep me around!" Who wouldn't be…
Vanna's hosting duty comes with many perks, firstly, she gets to wear a new dress for every single episode. Newsflash! She has appeared in over 6,000 episodes. Secondly, her popularity on the show attracts lucrative endorsement partners and also avails her the opportunity to shill for her very own line of yarns called "Vanna's Choice". When not strutting her stuff on the screen, Vanna enjoys crochet and knitting which birthed the successful Vanna's Choice line.
Though Wheel of Fortune has been greatly lucrative, Vanna hasn't ignored other show business opportunities. She has made cameo appearances in TV show episodes as well as movies including; "Venus: The Goddess of Love",  "L.A. Law", "The King of Queens" and "Full House".
As of 2013, Vanna earned $4 million annually from her hostess role, that year she was worth around $15 million. However, that paycheck has continued to enjoy steady exponential growth. In recent times, Vanna receives about $8 million annually which brings her net worth to an estimated $70 million.
In 1993, Vanna added quite the boost to her earnings when she won a lawsuit against Samsung Electronics. The electronics makers had made a commercial featuring a smiling robot turning letters on a game show, a replica of what Vanna does on Wheel of Fortune and Vanna wasn't having it as she wasn't contacted for consent. The TV star filed a lawsuit and after numerous appeals were awarded $403,000 in damages.
In 1992, Vanna was recognized as "television's most frequent clapper" by the Guinness Book of World Records. She received a star on the Hollywood Walk of Fame in 2006.
An Inside Look at Her Net Worth, Salary, and Career Earnings
Vanna White banks a whopping $10 million annually from the Wheels of Fortune show while her wide-eyed net worth stands at $70 million. Back in 2017, an ABC report disclosed she was making about $4 million annually from the network. Thus seeing the good rating her show brings to the network, Vanna is apparently deserving of her new increased earning.
For someone like Vanna White who works 48 days in a year and earns as much as $10 million annually, that's quite a lot of money. When broken down, the TV personality earns $208,333 per workday while her colleague Pat Sajak whose net worth is $15 million, earns approximately $312,500 per workday.
Her TV Earnings is the Biggest Contributor to Her Net Worth
Given that Wheel of Fortune is her single biggest source of income, it's still not the only avenue Vanna White makes money on TV. She's an actress who has earned reasonably well from a slew of movies and TV shows she has acted in. They include Midnight Offerings (1981), Goddess of Love (1988), Naked Gun 33 1/3: The Final Insult (1994), Two Tickets to Paradise (2006). Her television shows include Gimme a Break! episode "The Big Apple: Part 1" (1984), L.A. Law (1990), Just Shoot Me! episode "A&E Biography: Nina Van Horn" (2000) and Fresh Off the Boat episode "B as in Best Friends" (2017).
White is not only an actress and TV personality, she also loves knitting. In fact, she owns her own crotchet and knitting line called 'Vanna's Choice". She learned how to crochet from her grandmother when she was about 5. Many years latter when she saw her pregnant hairdresser crocheting a blanket for her unborn baby, she decided to go back to crocheting. Today, she has represented Lion Brand Yarn Company, a crotcheting company as their spokesperson and it was also this company that encouraged her to start her own line of yarn.
Real Estate and House Flipping
Aside from the above, one more thing Vanna revealed to marketwatch she likes doing which she has proven to be very good at is house flipping. In 2017, she put up her Beverly Hills home for sell at the cost of $47.5 million. She got the Tuscan-style home following her divorce with ex-husband Santo Pietro and prior to its listing, the mansion has been on rent at the cost of $150,000 to $175,000 a month.
White's image is one organisations want to associate with. The television personality has leveraged on this to land many commercials and brand endorsement deals like that with Stove Top Stuffing, Krispy Kreme, Cybersonic2 power flosser, Choice Hotels and SpringAir mattresses as their spokesperson.
Vanna White is a Bigger Earner but Careful with Spending
Being that she's a diligent real estate investor, Vanna spends quite a lot acquiring homes she would later resell at a profit. One such acquisition is her Sherman Oaks, California home which cost her about $1.125 million in 2013. Later on, she put up the house for rent at the cost of $20 000.
As a patron of St. Jude Children's Research Hospital located in Memphis, Tennessee, Vanna White has donated about $1.8 million to the hospital and still hopes to do more. Speaking on this with Market Watch she expressed her intention of going into charity full time when she eventually retires from her TV job.
Meet Her Family – Husband and Children
Vanna White has been married twice and have also been in two relationships which didn't culminate to marriage. From one of her marriages, she had 2 children who are now adults.
Her Fiance John Gibson was Killed in a Plane Crash in the 80s
Full name: John Gibson
Date of birth: July 15, 1948
Occupation: Dancer and actor
Relationship: Was engaged to Vanna White
Number of children: None
Date of death: May 17, 1986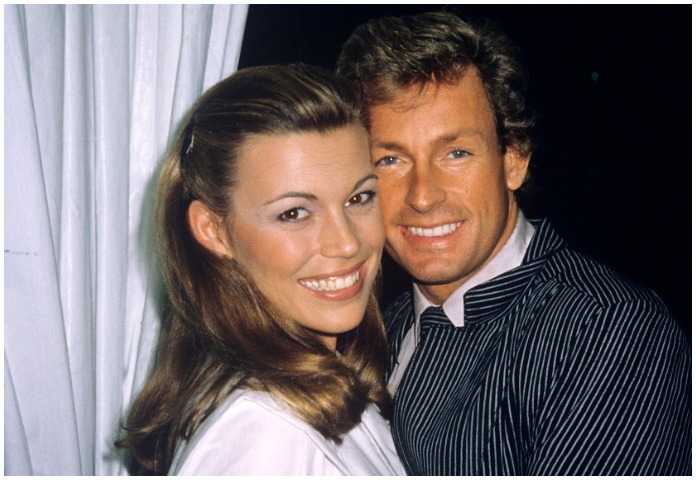 The Wheel of Fortune show queen back in the 80s was engaged to John Gibson who at the time was a member of Playgirl's Chippendales. The dance group is synonymous for their male striptease dancers who perform wearing a trouser on a bare torso, a bow tie, and shirt cuffs. However, Gibson later changed careers to become an actor and had acting roles in films like The Young and the Restless (1973), The Warriors (1979), and The Fall Guy (1981). Sadly, he didn't live to old age. He was involved in a plane crash as he was trying to land the plane which he was the sole occupant of at Van Nuys airport in Los Angeles, California, the USA on May 17, 1986. Vanna made known in an interview with People that Wheel of Fortune helped her a lot to cope with the sad loss of her fiance.
Vanna Later Married George Santo Pietro, and had Two Kids but Divorced Afterwards
Full name: George Santo Pietro
Date of birth: December 12, 1946
Occupation: Cinematographer, Restauranter, and Real Estate
Years Active: 1990 to date
Spouse: Vanna White (31 December 1990 – 15 May 2002), now divorced
Number of children: 2 – Nicholas Santo Peitro and Giovanna (Gigi) Santo Pietro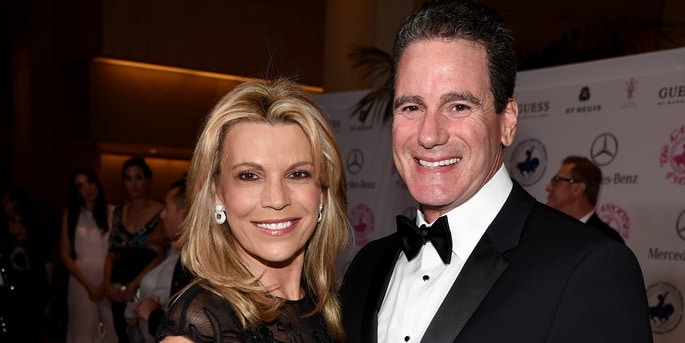 Following the death of Gibson, Vanna moved on with life and married George Santo Pietro in the year 1990. Geroge is an American who wears many hats as a cinematographer, restauranteur, and real estate developer. He started off his career working in the cinema. He worked on the dolly grip of the television series They Came From Outer Space before he began focusing more cameras and electricity set up in cinemas. He further diversified his earning sources by investing in restaurant businesses and real estate. Apparently, it was in the line of his duty in the entertainment industry that he met Vanna.
While the duo was married, Vanna conceived but lost the baby in a miscarriage shortly after she announced her pregnancy in an episode of Wheel of Fortune titled "Vanna's pregnant." The answer to a puzzle was the episode's name. Later on, they had their first child together in 1994, a boy they named Nicholas Santo Pietro, and another in 1997, a girl they named Giovanna (Gigi) Santo Pietro.
Despite the two bundles of joy they have between them, Vanna and Santo Pietro later went their separate ways in 2002. Vanna dated and got engaged to Michael Kaye, a Southern California businessman for 2 years after her divorce from Pietro.
Nikko is Passionate About Agriculture
Full name: Nicholas John Santo Pietro (Son)
Date of birth: June 10, 1994
Many people might remember seeing two kids who sometimes join Vanna White on her show, one of these kids is Nicholas, her son who has grown into a man. Reports have it that he was formerly a student at the University of Arizona but is now studying agricultural sciences at Oregon State University.
Gigi works as a Photographer and Visual Artist
Full name: Gigi Santo Pietro (Daughter)
Date of birth: June 2, 1997
Occupation: Photographer and visual artist
Gigi as she is fondly called is a graduate of photography and imaging at NYU's Tisch School of the Arts and is currently pursuing a career as a visual and photographer. Perhaps, this is something she inherited from her father who started his career as a cinematographer.
Vanna has a new Boyfriend but isn't Rushing to Marry Him
Full name: John Donaldson (Boyfriend)
Year of birth: Circa 1961
Occupation: Contractor and real estate developer
Relationship: Vanna White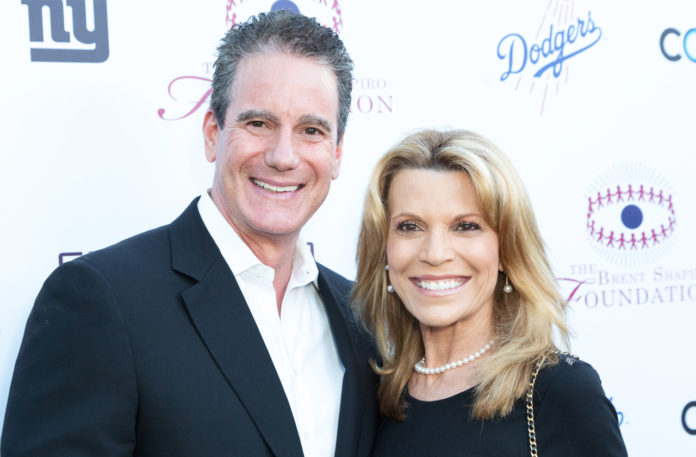 Through a mutual friend, Vanna White met John Donaldson in 2012 and they have been together since then. Mr. John is an American contractor cum real estate developer who Vanna described as being understanding and lets her be. The couple's relationship has been on for a couple of years now and even though marriage might not be anywhere on their "to-do list" they both seem to understand what they want from each other.
From what we gathered about the Wheel of Fortune's beau, he founded and runs the construction company named JDC Construction + Development Group which was previously John R. Donaldson, Inc. when it was founded in 1992 before it's name change in July 2012. The company works across Southern and Nothern California building residential properties and apartment communities ranging from 100 to 600 units.
Profile Summary
First Name:
Vanna

Last Name:
Rosich
Also Known As:

N/A
Sex/Gender:

Female
Profession:

Actress, TV Personality, Model
Famous For:
Hosting Merv Griffin's game show, Wheel of Fortune, for more than 3 decades. Starring in several films such as Looker (1981), Midnight Offerings (1981), and Naked Gun 33⅓: The Final Insult (1994)
Colleges/Universities Attended:

Atlanta School of Fashion
Educational Qualifications:

N/A
Religion:

Christianity
Birthday & Zodiac

Age/Date of Birth:

February 18, 1957
Zodiac Sign:
Aquarius
Birth Place:

Conway, South Carolina, United States
Nationality:
American
Ethnicity/Race:

Multiracial
Country of Residence:

Los Angeles, California, United States
Physical Attributes

Height:

5 ft 6 in or 167.5 cm
Weight:

58 kg or 128 lbs
Eye Colour:

Dark Brown
Hair Color:

Dark Brown (Natural)
Other Body Measurements:

N/A
Relationships

Marital Status:

Dating
Spouse/Partner:

John Donaldson
Family and Relatives

Father:

Miguel Angel Rosich
Mother:
Joan Marie
Children:

Gigi Santo Pietro and Nikko Santo Pietro
Siblings:
Chip White (younger half-brother)
Other Relatives:

Herbert Stackley White Jr. (Stepfather) (Former Real Estate Broker), Christopher George (Uncle) (Actor), Carlos Miguel Benigne Tomás Rosich Y Pasarell (Paternal Grandfather), Gloria Maria García (Paternal Grandmother)
Net Worth
Estimated Net Worth:

$70 million
Salary:
N/A
Source of Wealth:

Working as a TV personality, acting, real estate investments, businesses such as a line of yarn,