Vanilla Ice is a rapper, songwriter, dancer, athlete and home improvement TV personality. He has a net worth of $20 million.
Vanilla Ice Net Worth: Music Success
Vanilla Ice was born Robert Matthew Van Winkle on October 31, 1967, in Dallas Texas. He grew up partly in Texas and South Carolina. During his teenage years, Ice developed a passion for rap and was part of a rap and breakdancing groups. Ice was also involved in motocross and won three straight Grand National Championship titles in Dallas. After an injury truncated his motocross career, he returned to music and began performing regularly at City Lights nightclub in Dallas. At 16 he wrote the lyrics to "Ice Ice Baby" which would go on to be his hit song. He signed his first record deal with Ichiban Records in 1989 and released his debut album "Hooked" which received substantial play in clubs. He later signed with SBK Records and reformatted his debut album releasing it again under the title "To the Extreme" the album became the fastest selling hip hop album of all time, and the first hip-hop album to top the Billboard 200. The album sold over 11 million copies worldwide. The hit single "Ice Ice Baby" topped the US Billboard Hot 100 and is his most successful song to date.
Vanilla Ice Net Worth: Controversy With Label
Following the success of his debut album, Vanilla Ice appeared in the 1991 movie "Teenage Mutant Ninja Turtles II: Secret of the Ooze". However, after a controversy between him and his then manager about fabricating his biography to improve his personality, Ice's music career began to nosedive. His live album "Extremely Live" peaked not closer than number 30 on the Billboard 200 and received negative reviews, the failure continued when he took his first lead role in movie Cool as Ice which grossed a little over $600,000.
In an attempt to recover his career, he embarked on a tour of Europe, Asia, South America and Australia. He soon returned to the motocross sports and Jet Skiing and later released his second studio album Mind Blowin in 1994 but was still unsuccessful, SBK records soon went bankrupt and Ice started doing drugs.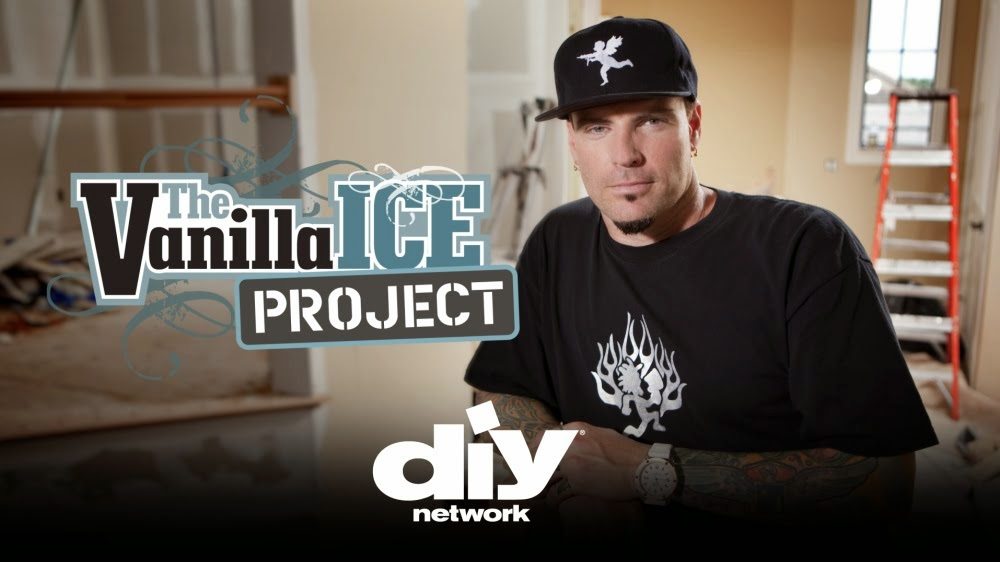 Vanilla Ice Net Worth: Comeback
After surviving an attempted suicide, Ice picked up the pieces of his life and focused more on Jet skiing and motocross, he became the world's number 6 sit-down Jet Ski racer and won a sponsorship with Kawasaki. He went back to music yet again and released "Hard to Swallow" in 1998 which focused on his rough childhood, the punk-rap style of the album attracted media attention and a new fan base so he began touring though the album generally received negative reviews. Ice was never able to revive his music career to his former glory, and is often labelled a one-hit wonder, however he continues to record songs and go on tours, thanks to the loyal fan base he built during his heydays, he has also stated that his recent endeavors in music are more for his personal pleasure rather than for making money.
On the brighter side, the TV seemed to be more welcoming for Ice as he starred in a number of successful reality TV shows. He appeared in Celebrity Boxing, The Surreal Life and its spin-offs and others. He also ventured into real estate and began renovating and selling houses which he continues to do via his reality TV series The Vanilla Ice Project which began airing in 2010 on the DIY Network.
Vanilla Ice once had a short-lived romance with Madonna during his hey days. After surviving the attempted suicide, he met and married Laura Giaritta in 1997 with whom he has two daughters. The family lives in their $15 million mansion in Miami beach, Florida.
See Also: Suge Knight Net Worth
Other Interesting Topics: 
beyonce net worth, steve wozniak net worth, tyga net worth 2015, mariah carey net worth, jerry seinfeld net worth, vanilla ice net worth, big sean net worth, eddie murphy net worth, jamie foxx net worth, stan lee net worth, the game net worth, russell simmons net worth, ellen net worth, tim cook net worth, stephen hawking net worth, shakira net worth, ice cube net worth, jeff gordon net worth, robert herjavec net worth