The Fast & Furious star Tyrese Gibson has been in the spotlight for a long while, following his long custody battle with his ex-wife Norma Mitchell with whom he shares a daughter named Shayla. In the wake of the foregoing, Tyrese's financial woes have gone from bad to worse and he is even claiming he is really broke. This has made his fans curious, wanting to know what Tyrese's net worth is and what he spent all his money on.
That being said, it is noteworthy that the actor/musician has been experiencing a flourishing musical career with the R&B Group called TGT. With his career spanning over two decades and counting, he has released a good number of hit albums with the group. Additionally, he has also embarked on solo projects and currently has over six albums to his name.
Asides music, Tyrese is also a prolific actor and currently has a plethora of hit movies and TV series to his credit. Some of his most notable films include the Fast & Furious Franchise, Transformers film series, Ride Along, Four Brothers, Annapolis, and many others. He has appeared in TV shows like American Dad!, Star, The Parent 'Hood, and The Soup, etc. Before we go further, it will be interesting to know how Tyrese's net worth came about. Keep reading!
How Did Tyrese Gibson Make His Money?
Tyrese Gibson is undoubtedly experiencing a burgeoning acting and musical career. It all started back in 1994 when he appeared in a Coca-Cola advert, where he was singing the phrase "Always Coca-Cola." His impressive performance led him to early fame as he started appearing in other commercials for notable brands like Tommy Hilfiger and Guess, among others. His music career took a hike in 1998, after signing up with RCA Records.
He launched his first hit single 'Nobody Else' in 1998 and shortly after it was released, the song debuted at No. 36 on the Billboard 100 chart. Later in the same year, he launched his first self-titled studio album which also peaked at No 17 on the Billboard charts. He released his second studio album, '2000 Watts 2001' and his third, 'I Wanna Go There' dropped in 2002.
Subsequently, Tyrese's popularity continued to increase as he launched his fourth album, Alter Ego in 2006. The following year, he teamed up with Elgin Baylor Lumpkin a.k.a Ginuwine and Durrell Babbs, otherwise known as Tank to form the R&B group, TGT. Along with the TGT, Tyrese launched their first collaborative album, Three Kings in 2013. His other solo albums include 'Black Rose' (2015) and 'Identity Theft' (2019).
While he has made it big through his music career, Tyrese Gibson also has an impressive acting career. He has starred in a good number of blockbuster and thriller movies which are also commercially successful. Some of his notable movies include The Fast and the Furious franchise where he portrayed Roman Pearce and Transformers film series where he played as Robert Epps. Others are Four Brothers, Death Race, Morbius, Waist Deep, Black and Blue, etc.
What is Tyrese's Net Worth?
Tyrese Gibson has made huge wealth for himself, all thanks to his outstanding acting/musical skills. He made bank not just through his acting and music stints but also through lucrative deals and endorsements. Although it was previously speculated that Tyrese's was worth $10 million, his long custody battle and marriage break up has affected his net worth. Currently, he is said to have a net worth of $3 million.
Check Out: The Rock (Dwayne Johnson) – Bio, Earnings and Salary Per Movie
Is Tyrese Gibson Really Broke as He Claimed?
In November 2017, Tyrese Gibson posted a cryptic message on Instagram where he said he was desperate and broke. According to the video, the musician attributed his reason for being broke as his divorce and daughter's custody battle with his ex-wife, Norma Mitchell. Meanwhile, the couple was married for two years from 2007 to 2009. Their daughter Shayla was born in 2007.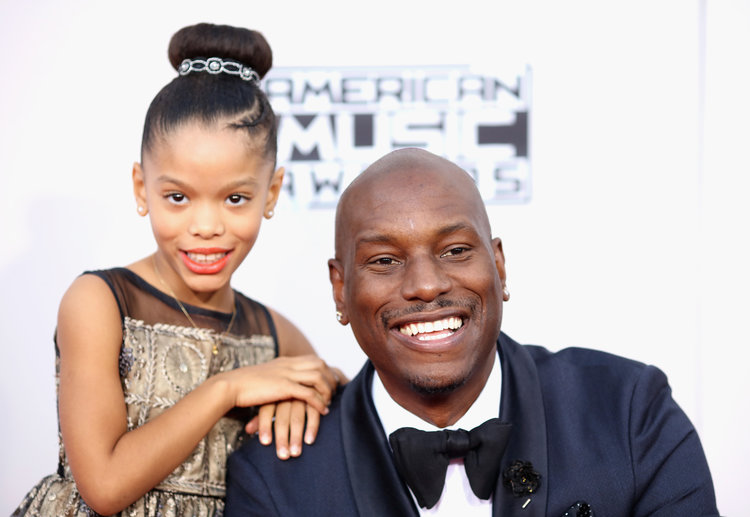 A few weeks after the post was made, Gibson also made headlines as he filed court papers listing his monthly income as $105,000 which sounds like a big sum; nevertheless, he spends $107,000 in expenses every month. He also alleged that he has just $900,000 in the bank and $1.7 million worth of real estate assets. In addition, he also disclosed that he owes his lawyers around $133,000.
While it is not known if the actor/musician is really broke or not, Tyrese's net worth has been greatly affected since then as the actor hasn't scored any significant acting role lately. However, according to credible sources, Tyrese and his ex Norma Mitchell are said to currently share custody of their daughter, Shayla. That notwithstanding, it is known that Tyrese wants their daughter to live with him in Atlanta rather than with her mother in Los Angeles.