Tyra Banks has tried her hand at many things and excelled at most of them. She is an exceptional, trailblazing supermodel, a television personality, a producer, an author, an entrepreneur, an actress, and a singer. She is known for being the host of various hit shows such as America's Got Talent, The Tyra Banks Show, and America's Next Top Model. With all these irons in the fire, Tyra Banks' net worth has been steadily growing over the years.
How Tyra Banks Became Famous  
Not a lot of people can boast of being as well-rounded as Tyra Banks. She has earned credits in dozens of movies and television shows and even won two Daytime Emmys for starring in her own show. She has written three books and has practically walked every major runway in the world. Before Tyra Banks, several prestigious brands and magazines had never had an African-American woman on their roster, but she changed that, paving way for those who came after her.
Considering all the hard work and sheer breadth of talent that the supermodel has poured into her various professional undertakings, it makes sense that she has been able to achieve tremendous success. The size of Tyra Banks' net worth is proof that she is indeed a very big deal.
Unlike the Kardashian and Hadid's of the modeling industry, Tyra Banks did not get an easy start in life. She was born on December 4, 1973, in Inglewood, California. Her parents are Donald Banks and Carolyn London. Her father was a computer consultant, while her mother worked as a medical photographer. She has an older brother named Devin.
Her parents divorced when she was in her teens, so Tyra, her brother, and mother had to move into a one-bedroom apartment. She and her brother shared the bedroom while their mother slept on the living room floor. After working hard and saving enough money they were able to move to a two-bedroom apartment, then later into an apartment with three rooms. Tyra lived with them until she was 20 and could afford to buy a house of her own.
Tyra Banks began modeling while she was still in high school at the age of 15. After a couple of rejections from modeling agencies, she got signed to L.A. Models. She walked runways tirelessly, booking 25 shows for Paris Fashion Week in 1991, the highest number for any newcomer at the time.
Around this time, Tyra secured a modeling contract with Elite Model Management, after which she relocated to Milan to model there. She kept on rising through the ranks and earning global acclaim. In 1997, she became the first black woman to feature in the lingerie catalog for Victoria's Secret. VH1 also named her Supermodel of the Year.
She also made history as the first black woman to be featured on the cover of Sports Illustrated Swimsuits. In addition to her modeling accomplishments, Tyra Banks set her eyes on the television and film industry, where she soon established herself.
Tyra Banks' Net Worth
As of 2019, Tyra Banks' net worth stands at a whopping $90 million. While she has earned an impressive amount of money from her modeling career, she made most of her bank through acting. Most notably, Tyra Banks has bagged roles in Coyote Ugly, Gossip Girl, Life-Size, Glee, The Fresh Prince of Bel-Air, Higher Learning, Love & Basketball, and Love Stinks.
The model earned about $18 million every year for The Tyra Banks Show which ran from 2005 to 2010. She also cashed out as a host of America's Next Top Model and America's Got Talent. Tyra Banks' net worth has also been made possible by other sources of income such as her cosmetics line TYRA Beauty and her production company, Bankable Productions.
See Also: How Judge Judy Achieved a Net Worth of $420 Million
How Does She Spend Her Millions?
So, what does Tyra Banks do with her $90 million net worth? The legendary model revealed that up until 15 years ago, she really wasn't spending her money beyond acquiring the necessary things in life. She was extremely frugal and focused on just saving. Her accountants had to take her aside and pleaded with her to start spending her money because otherwise, she was just giving it away to the government.
Tyra listened to their advice and set up an F account (F stands for frivolous) where she began directing some of her income which she then happily splurged on things like private jets, expensive hotel suites, and whatever she feels like.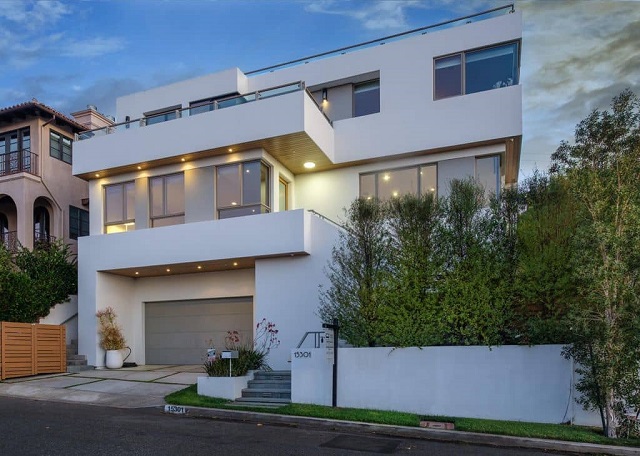 Sometime in 2018, it was reported that she spent $7 Million on a five-bedroom Pacific Palisades house in Los Angeles. Also, she owns a duplex in Manhattan; reports have it that she purchased it for $10.13 million.
Even at that, she still sets an annual limit for her frivolous spending account. In all, despite the hefty nature of Tyra Banks' net worth, the television star is not a big spender. She would rather save and invest her money wisely.