Tyler Perry's Atlanta Mansion hit the market on June 2015 with an asking price of $25 million and after almost a year of being on the market, it has sold for a record price of $17.5 million, though a far cry from the original price, it is still enough to earn it the trophy, if any, for the most expensive house to ever sell in Atlanta. The sale was handled by Josh Reeves and Chase Mizell at Atlanta Fine Homes Sotheby's International Realty but the buyer remains unknown. Hitherto, the most expensive house ever sold in Atlanta was a Buckhead Estate which in 2009 sold for $10.5 million.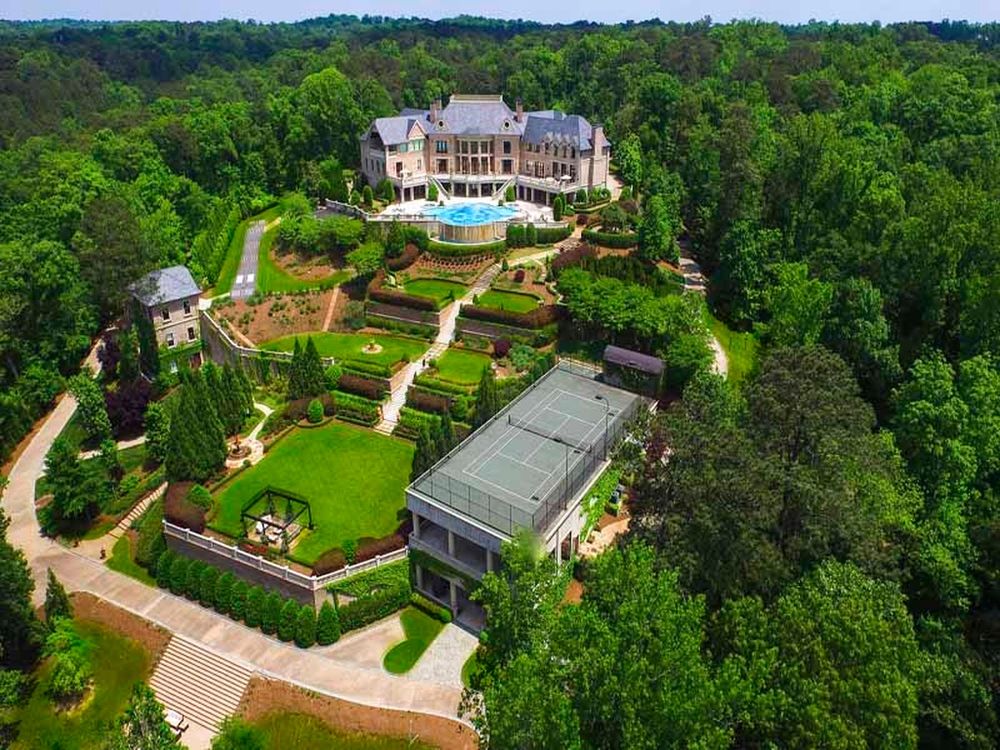 Perry's mansion is widely dubbed Atlanta's Versailles considering its grandiose size. The extravagant villa was built back in 2007 and sits on a very secluded 17 acre plot. The French Provincial measures 34,688 square foot and includes 7 bedrooms, 9 full bathrooms and 5 half bathrooms.
See Also: 30 Most Jaw Dropping Celebrity Homes
Among the highlights of Tyler Perry's Atlanta mansion is an ample underground ballroom, a resort-style infinity-edge swimming pool and an elevated lighted tennis court. Other features include a theater, a spa, fully equipped gym, a wine cellar, two story garage, a hobby house, caretaker's suite, gardens, guard house and a Presidential-level security which is an essential as Tyler occasionally hosts elites like US President Barack Obama and billionaire queen of media Oprah Winfrey.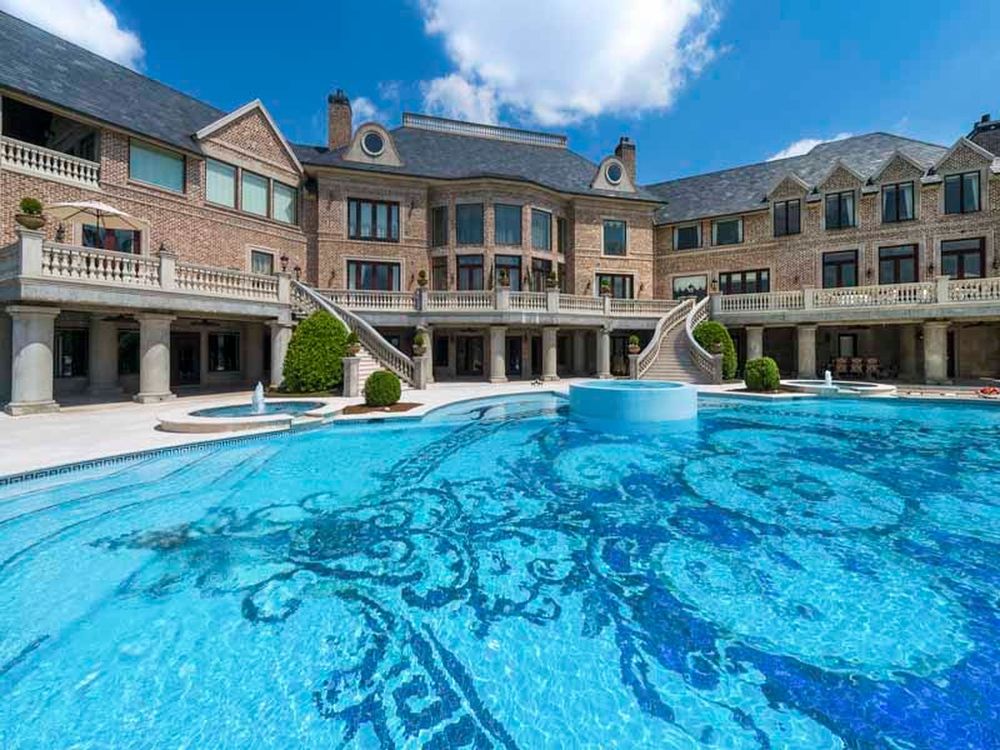 The villa which has its own generator, and two grand gated residential entrances has access to the the Chattahoochee River. Tyler obviously lived like a Prince, and he isn't parting with his Atlanta Versailles to live any less, rumor has it he plans to build his next abode on a 1000 acre plot which would apparently dwarf this one.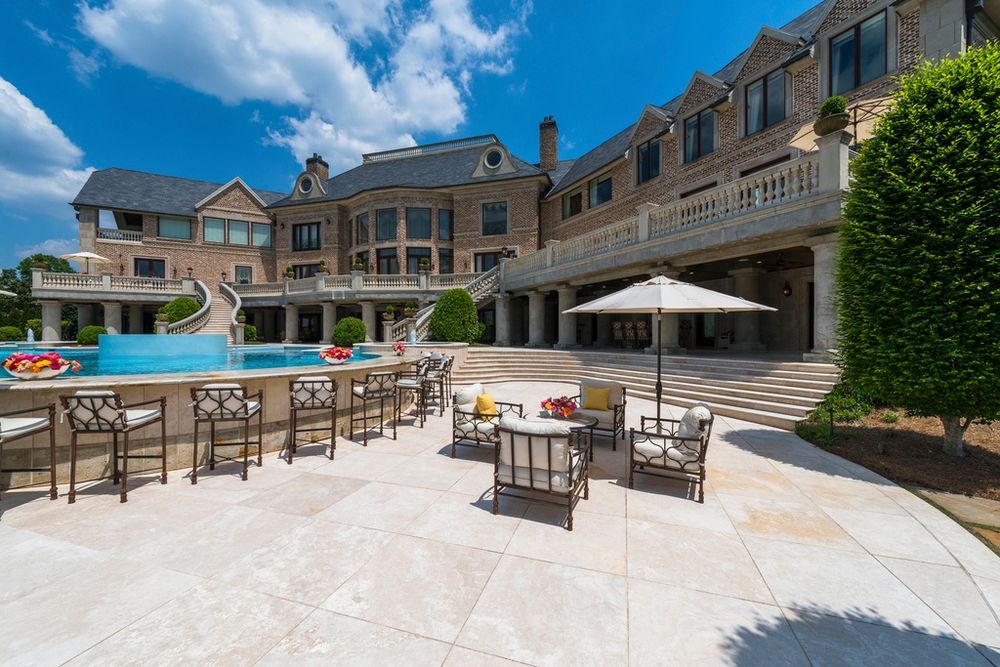 Go Inside Oprah Winfrey's $14 Million Colorado Mansion
Tyler's rags to riches story is awe-inspiring, the filmmaker has moved from living out of his car on the streets of Atlanta to making history in the real estate markets. Tyler earns between $80 and 100 million annually and currently has a net worth of $450 million. His real estate portfolio includes an Avec Chateau home worth $10.7 million, a Los Angeles mansion worth $13.75 million, his private island, White Bay Cay Island worth $350 million.
More Pictures…