Tupac Shakur was an American rapper, record producer, and actor. At the time of his death, Tupac had a total income of $40 million. However, he continues to rake in millions yearly as though he were still alive.
Tupac's Wiki
Tupac Amaru Shakur was born Lesane Parish Crooks on June 16, 1971, in East Harlem, Manhattan in New York City. A year after his birth, he was renamed after Túpac Amaru II, who was an 18th Century South American Peruvian revolutionary executed after he led an uprising against the Spanish rule.
Tupac's family were active members of the Black Panther Party, a revolutionary black nationalist and socialist organization which would later influence the social and political theme of his rap lyrics. Shakur had a passion for theatre and poetry at a very early age. At school, Tupac studied jazz, acting, ballet and poetry and performed in school Shakespeare plays. He also began recording music.
Shakur was discovered at a poetry concert after which he joined alternative hip hop group Digital Underground as an MC, Backup dancer and roadie.
Tupac Shakur enjoyed enormous success in his music and acting career. He has sold over 75 million records worldwide and is regarded as one of the greatest and most influential rappers of all time.
He rose to fame in the early 90's when he launched his solo career. Tupac also went by monikers; 2 Pac and Makaveli. His debut solo album "2Pacalypse Now" released in 1991 received gold certification 1995. Tupac went on to release more successful albums like Strictly 4 My N.I.G.G.A.Z… (1993), Me Against the World (1995), and All Eyez on Me (1996).
The latter which became Tupac's last album released alive became his best-selling album, selling over 10 million copies to receive Diamond Certification.
A lover of arts, Tupac got his first professional starring role in 1992 movie "Juice". He followed up with "Poetic Justice" (1993) alongside Janet Jackson. His other movies include A Different World (1993) and Above the Rim (1994).
Career Earnings
After Tupac's death, his estate came under the supreme control of his mother Afeni Shakur. Tupac's fifth album "The Don Killuminati: The 7 Day Theory" which he had recorded in 1996 while still alive was posthumously released in November 1996. The album was a major success, and have since been certified 5 times platinum.
Tupac was in debt to Death Row Records at the time of his death as he was unable to fulfill his part on the 3-album $3.5 million deal he had signed with Death Row Records in exchange for his $1.4 million bail while in prison.
In order to clear his debts, his estate began re-releasing several of his previous works. Also, unreleased materials were also released to incredible success. As of 2016, over 7 of his previous platinum records have been re-released and all have gone multiple platinum again.
Tupac's estate also set up other money-making sources like a channel on Spotify which records multi-million streams. Tupac's estate also earns royalties from TV shows, video games, and films. Tupac has been portrayed in at least 5 biopics of other celebrities. His own biographical film "All Eyez on Me" is slated for release in 2017. Merchandises are not left out as Tupac's estate makes even more from his likeness by selling Makaveli-branded Tees, sweaters, and sneakers.
In 2015, many letters Tupac penned during his 1995, 8-month stay at Clinton Correctional Facility in upstate New York were auctioned off at Bonhams Auction, garnering about $60,000. In 2016, another 4-page letter Tupac wrote to Nina Bhubaneshwar was sold at auction for $172,725.
See Also: Prince Death and Cause of Death, Autopsy Report, Gay, Wiki
To preserve Tupac's legacy, his mom, Afeni set up Tupac Amaru Shakur Foundation which provides training and support for kids looking to hone their creative talents.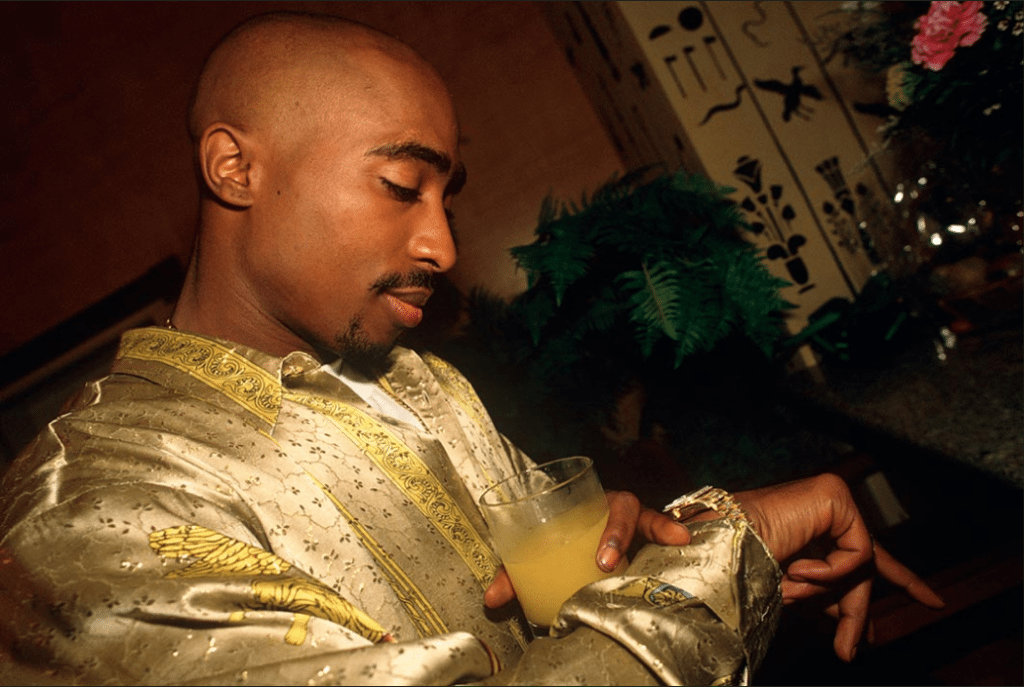 Tupac Mom, Sister, And Kids
Tupac's mother Afeni Skaur was as much a legend as he was. She controlled his estate after his death and had a total asset of $50 million until her death in 2016.
After Afeni's death in May 2016, there were questions about who would inherit the late rapper's wealth. Thankfully Afeni had taken care of that by setting up a trust to control his music rights. In the trust, Afeni named former Warner Bros head Tom Whalley to control Shakur's catalog.
She also named close family members and charities as the heirs to his inheritance leaving out her estranged husband Gust Davis. Prior to her death, Davis had filed for divorce, demanding half of the rapper's wealth and $20,000 per month in alimony.
Afeni left behind a daughter and Tupac's half-sister Sekyiwa Shakur among others. Tupac's estate continues to make an average of $1 million annually.
Tupac's only half-sister Sekyiwa Shakur was born two years after him. Tupac referred to his sister in a few of his songs as "Set".
See Also: Michael Jackson Kids, Wife, Income Before and After Death, House, Plastic Surgery
Tupac died without leaving any children behind on record. Claims have, however, been made to the existence of a secret daughter but they are yet unsubstantiated.
Is He Dead Or Alive?
Raised in a violent neighborhood, Tupac lived the thug life and was more often than not entangled in one conflict or the other leading to multiple indictments. Tupac was active in the infamous East Coast-West Coast hip hop rivalry, attacking other rappers mostly with violent words in his lyrics, notably in "Hit Dem Up" a diss track directed at The Notorious B.I.G.
The feud led to him being attacked and shot in 1994. Tupac survived and lived another 2 years before being shot yet again in 1996 which lead to his untimely death on September 13, 1996, at the age of 25. At the time of his death, Tupac had earned over $60 million from album sales.
Due to his continued prominence in hip-hop culture, there have been many conspiracies around the possibility of Tupac still being alive but he only lives on through his music and the great legacy he left behind.