President Donald Trump of the United States of America is one of the richest people in the world. As of March 2019, he recorded a net worth that was estimated at $3.5 billion, placing him on the 51st spot on the list of the richest people in the world, according to Forbes. That said, his children have all grown in extravagant wealth, although the Trump kids worth varies, considering that they are now engaged in different things.
Donald Trump has been married three times thus far. The first time was to Czech model Ivana Trump who is the mother of his first three children; Donald Trump Jr., Ivanka Trump, and Eric Trump. Donald's second marriage was to actress Marla Maples with whom he had his fourth child Tiffany Trump. Barron William Trump is his last kid who was born to him by his third and current wife, Melania Trump who was also a model.
Even though there have been variations in the actual net worth of Donald Trump from what is offered by different platforms such as Forbes which placed him at $3.5 billion and Bloomberg that estimated his worth at $2.8 billion, Trump has placed himself at a much higher value. He made his fortune from his estate investments and brand recognition among other things. The real estate mogul began his journey to wealth after borrowing money from his father. Many years later, all his children have taken different routes to earn their own fortune. Here is a look at the Trump kids worth and how each of them came by their fortune.
1. Donald Trump Jr. – $200 million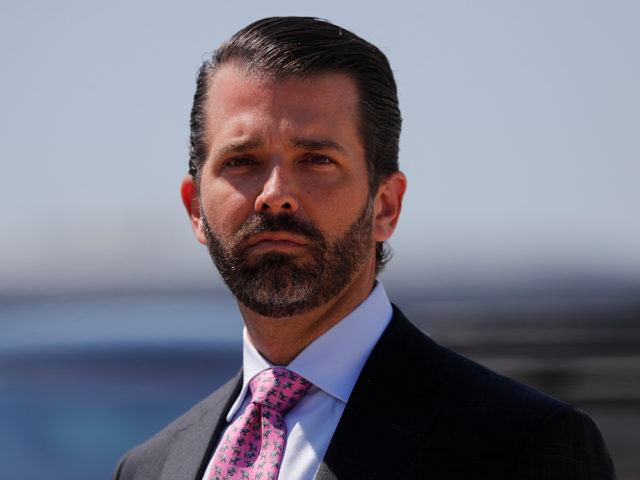 Donald Jr. has been one of the most vocal supporters of his father, and coincidentally, he seems to be shadowing in the footsteps of the older Trump; he also married a model and has five kids just like his father. He has a net worth that has been estimated at $200 million.
A businessman and TV personality, Trump Jr., who was born in 1977, made much of his fortune as the Executive Vice President of The Trump Organization, which is a company owned by his father.
He got his education from the University of Pennsylvania's Wharton School from where he obtained a B.S in Economics. This has helped him as a businessman. He once worked as a bartender after his education before he joined his father's company. He also appeared as a judge on the TV show, The Apprentice.
From 2005 to 2018, he was married to socialite, actress and former model Vanessa Kay Trump. It was reported at first that Vanessa filed for an "uncontested proceeding," which essentially meant that she was not going to fight over custody of their kids or over assets. However, it was later said to be contested. The details of their divorce settlement are not known.
2. Ivanka Trump – $1.1 billion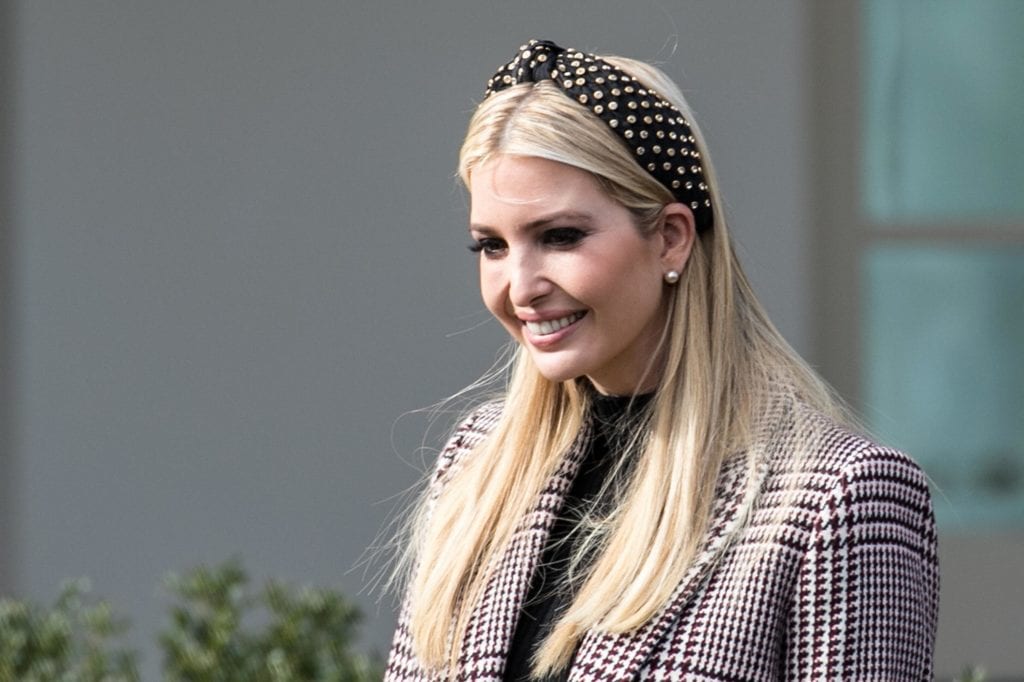 Donald Trump has never made any effort to hide the fact that Ivanka Trump is the apple of his eyes among all his children. He has always praised his daughter from her beauty to her persona and everything else. She has also come a very long way in terms of her individual fortune which stands at a massive $300 million. However, combined to the $800 million that her husband, Jared Kushner, is worth, the two have slipped into the billionaire list with a net worth of $1.1 billion.
Having graduated from the Wharton School at the University of Pennsylvania where she studied Economics just like her older brother, Ivana first worked as a real estate project manager for Forest City Enterprises before going to work for her father's company as Executive Vice President of Development & Acquisitions. Apart from that, she is also a businesswoman who owns the Ivanka Trump Fine Jewelry line, as well as a fashion line, Ivanka Trump fashion items, which include things like fashion accessories, bags, shoes, and clothes.
Apart from being in the business world, Trump was also a model who has walked on runways for brands such as Thierry Mugler and Versace and has appeared in print campaigns for Sasson Jeans and Tommy Hilfiger. Probably the busiest of the Trump kids, Ivanka also had a stint on TV where she appeared on the fifth season of The Apprentice as a judge. When she was 15, she co-hosted Miss Teen USA Pageant. Ivanka has also written a number of books, all of which have added to her fortune.
In addition to that, she is married to Jared Kushner, a man who is also from a very wealthy family. As noted, he has a net worth that is estimated at $800 million, most of which he made from the real estate business of his family. Kushner is also the owner of The New York Observer newspaper, among many other investments. Although both Kushner and Ivanka are appointees in the government of President Trump as senior advisers, they do not receive a salary.
3. Eric Trump – $150 million to $300 million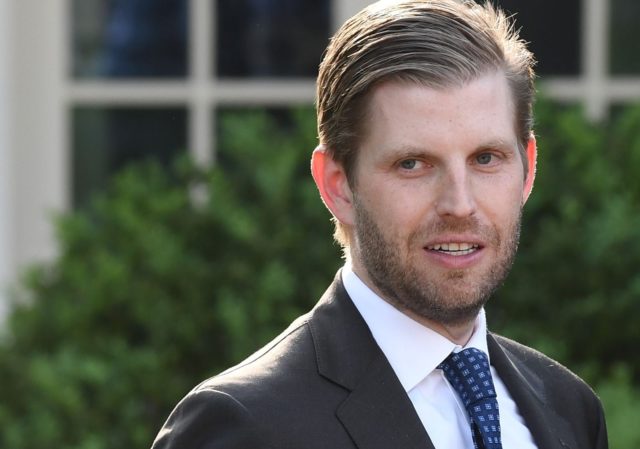 The net worth of Eric Trump is pegged at around $150 million to $300 million. Like his other siblings, Eric who is believed not to be very popular with his father as much as Trump Jr. and Ivanka, made his fortune working in his father's company.
A graduate of Finance and Management from Georgetown University, he had wanted to have a career outside the trump empire but because he was involved in the family business since a very young age, he decided to also join in. With Trump as President, Eric and Donald Jr. oversee the businesses of their father.
More so, Eric has been involved in the reality TV series of his father – The Apprentice from 2010 to 2015. He served as a boardroom judge.
Beyond making money, he has also gone into philanthropy. He founded the Eric Trump Foundation in 2017. The aim of the charity foundation was to raise funds for St. Jude Children's Research Hospital in Tennessee. However, in 2016, he said he was going to stop raising funds for the foundation by the end of the year because it was believed that donors were taking advantage of it to gain access to Donald Trump after winning the Presidential Election.
Although it had been revealed that over $16 million was raised and donated by the foundation to the hospital, it was later reported that money that was meant for cancer patients from the foundation was diverted to the family business. However, the foundation denied the allegations.
4. Tiffany Trump – $600,000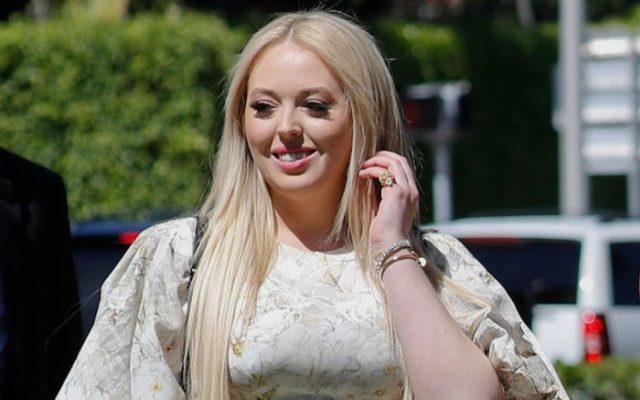 Tiffany is the only daughter of Trump with his former wife, Marla Maples. The relationship between Trump and her mother was not the best of relationships. That said, she has often been regarded on the internet as the black sheep of the family and her relationship with her father has been scrutinized continuously as she grew up with her mother.
As regards her fortune, Tiffany Trump has a net worth that is estimated at around $600,000 or more. Unlike her other siblings, Tiffany has not been fully involved in the family business thus far. Nonetheless, she is known for her luxurious lifestyle on social media and is said to have traveled to different parts of the world using her father's private jet.
A graduate of the University of Pennsylvania, as well as the Georgetown Law School, Tiffany is a socialite and a model who enjoys large followership on social media.
Considering the direction all members of her family are headed, one would think that she will go into the business world. However, the interest of Tiffany seemed to lean towards having a career as a musician. In 2011 when she was 17, she released a song, Like A Bird. Although it received over a million views on YouTube, the reviews were not favorable. Since then, she has not done anything in music. Her fortune compared to the Trump kids worth is still a trifling figure.
5. Barron Trump (Youngest of the Trump Kids) – Under Review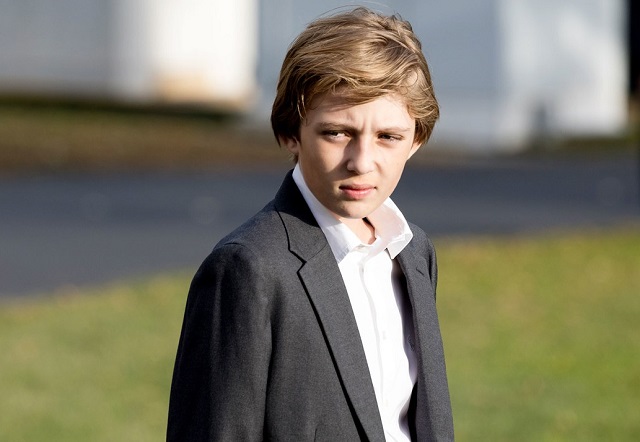 The youngest of the Trump Kids, Barron was born in 2006. He is mostly seen around with his parents on tour and other activities. For now, he does not have anything of significance when it comes to the Trump kids worth.
For his education, he attends St. Andrew's Episcopal School, which is very close to the White House. Before joining his father in DC, he attended the Columbia Grammar & Preparatory School until 2017. This means that he does not have any source of wealth for himself.
That said, while his father is a multi-billionaire, his mother has a net worth that is estimated at $50 million. Before meeting Trump, she was a model who represented some of the biggest brands in the world. More so, she has been on the cover of some of the topmost magazines including Vanity Fair, Vogue, New York Magazine, and Harper's Bazaar. More so, Melania has her own jewelry collection with QVC. She launched the jewelry collection in 2010.
With the wealth and influence of his parents, it, therefore, becomes very clear from all indications that Barron Trump will also rake in a net worth that will run into millions in the not too distant future like all of his older siblings.