America's president Donald Trump has long been in the spotlight since his days as host of The Apprentice. However, since becoming America's number 1 man, the spotlight has beamed more on not just himself but his family. His 3 oldest children— Donald Jr, Ivanka and Eric were thrust more into the limelight as a result of their major roles in their father's presidential campaign. Consequently, worldwide interest in their personal lives including their net worth has increased. Thus, the aim of this article to reveal just how much each member of America's new first family is worth.
Unsurprisingly, each of the above-mentioned children have been actively involved in running the Trump Organization. After the issue of conflict of interest arose following Trump's win, the real estate mogul named his two oldest sons Donald Jr, and Eric to oversee the company via a blind trust. On the other hand, Ivanka whose husband Jared Kushner was selected by the president to become one of his top advisers moved to Washington D.C.
Donald Trump has been married thrice. First was in 1977 to Czech-American fashion model Ivana Zelníčková. With her, Trump had three children Donald Jr, Ivanka and Eric. Following their divorce in 1992, Trump married American actress and television personality, Marla Maples. Together, the couple had one daughter named Tiffany Trump. After 6 years of marriage, Trump and Maples divorced in 1999 following 2 years of separation. Trump in 2005 then married his third wife Melania (nee Knavs), a Slovene-American former model, who is now America's First Lady. Trump and Melania had Barron Trump in 2006.
At the time of this writing, Trump is a proud grandfather of 8. Trump himself who is of German ancestry hails from a large family. He is the 4th of 5 children consisting of three boys and two girls. Unlike his son, Trump's father Fred Christ Trump was married only once to Scottish immigrant Mary Anne MacLeod.
In overview, America's first family is made up of Trump's nuclear family which includes; wife Melania Trump, and his 5 children Donald Trump Jr, Eric Trump, Ivanka Trump, Tiffany Trump and Barron Trump. Trump's net worth of over $2 billion is no news but how much have his children gathered for themselves running his empire? Here's a look a detailed look at America's first family and their net worth, beginning with first lady Melania Trump.
Melania Trump: $50 million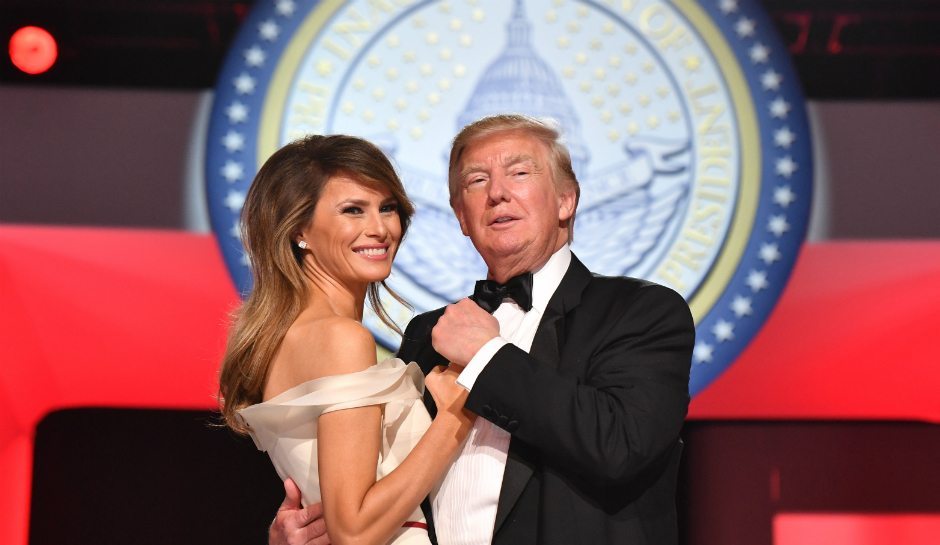 Born in the then Yugoslavia on April 26, 1970, Melania grew up in a modest family. She began her modelling career quite early and by her teens, she was already featuring in commercials. She attended the University of Ljubljana for a year before dropping out to pursue a modelling career in Milan and Paris where she worked with many fashion houses.
She first entered the US in 1996 with a business visitor visa. That year she made over $20,000 from 10 modelling jobs. She went on to grace the covers of In Style Weddings, Vanity Fair, Harper's Bazaar, Vogue and more. She met Trump in 1998 at a New York Fashion Week party. Melania obtained a green card in 2001 and married Trump in 2005 in a lavish affair where she donned a $200,000 wedding gown. Melania is one of only two American first ladies born outside the country. She is fluent in 6 languages; Slovene, English, French, Italian, German, and Serbo-Croatian.
See Also: Richest American Presidents In History
Donald Trump Jr: $300 million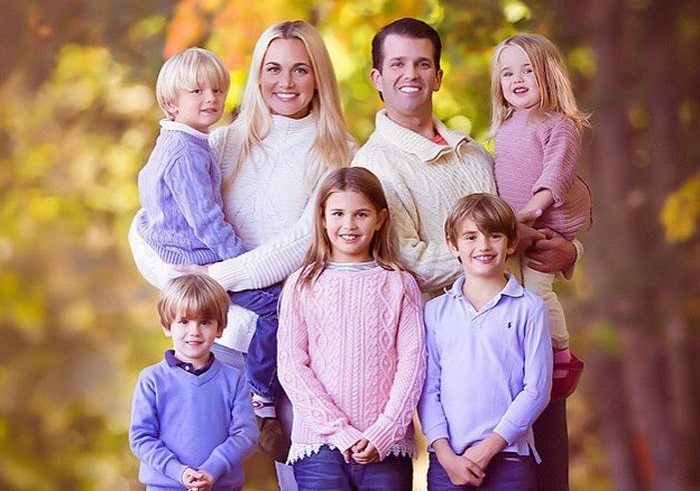 Trump Jr. was born on December 31, 1977 in Manhattan New York. He earned a B.S. degree in Economics from  University of Pennsylvania's Wharton Business School which was also his father's alma mater. At the age of 13, he began earning a minimum wage working on his father's Trump Castle. A year after college he joined the Trump Organization where he now serves as Executive Vice President.
Trump Jr. is involved in every aspect of the company and has played a huge role in its national and international expansion. Some of the projects he's managed to develop include; Trump Place at West Side Yards, Trump International Hotel & Tower in Chicago, Trump International Golf Links in Aberdeen, Scotland as well as others in India and Dubai. He made a number of appearances as a boardroom judge on The Apprentice.
Like his father, Trump Jr. has a thing for models. He married model Vanessa Haydon in 2005 following a public proposal with a $100,000 ring. The couple have 5 children. Thanks to his childhood closeness with his maternal grandfather, Trump Jr. is fluent in Czech.
See Also: A Tour of Donald Trump's Luxurious Private Homes
Ivanka Trump: $300 million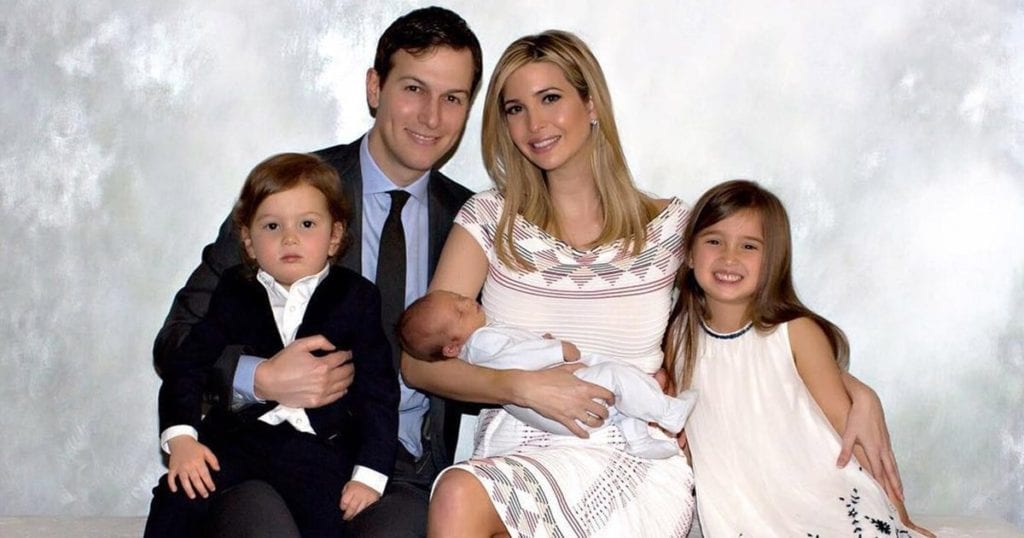 Ivanka (b. 1981) is perhaps the most popular among her siblings. Like her brothers, she played a huge role during her father's campaign defending him in all of her speeches. Following in her mom Ivana's footsteps, she started out as a fashion model. She graced the 1997 issue of Seventeen before dabbling into the runway representing the likes of Versace and Gianni. She attended the Wharton Business School earning a degree in Economics.
Fresh out of college she had a one year stint at Forest City Enterprises before joining the Trump Organization in 2005. As Executive Vice President of acquisitions and development, Ivanka has led many successful projects including the acquisition of the now Trump National Doral Miami. Additionally, Ivanka is a successful businesswoman in her own right. She is the founder of her very own jewellery and fashion line. She has authored at least 2 books.
She married real estate developer and New York Observer owner Jared Kushner in 2009 converting to Orthodox Judaism. After her dad named Kushner (a Harvard alum) as his senior adviser, the couple left their $16 million New York penthouse for a $6 million house in Kalorama Washington D.C alongside their three children. Ivanka is close friends with Hilary Clinton's daughter Chelsea Clinton.
See Also: Trump's $200 Million Washington D.C Hotel
Eric (b. 1984) broke the family tradition ditching Wharton Business school for Georgetown University Washington D.C where he graduated with a degree in finance and management. He immediately joined the Trump organization sharing the position of Executive Vice president of acquisition and development with his sister Ivanka. Eric oversaw the acquisition of Kluge Winery now Trump Winery, the biggest vineyard in Virginia. He has helped with the expansion of Trump National Golf Clubs.
His Eric Trump Foundation established 2006 benefits St. Jude Children's Research Hospital. It has raised over $30 million for children with terminal diseases. Eric married former personal trainer and CBS producer Lara Yunaska in 2014. He reportedly proposed to her with a ring from Ivanka's jewelry collection. The couple's wedding was held at Mar-a-Lago Club resort with in-law Jared Kushner as the officiating minister.
Tiffany Trump: $10 million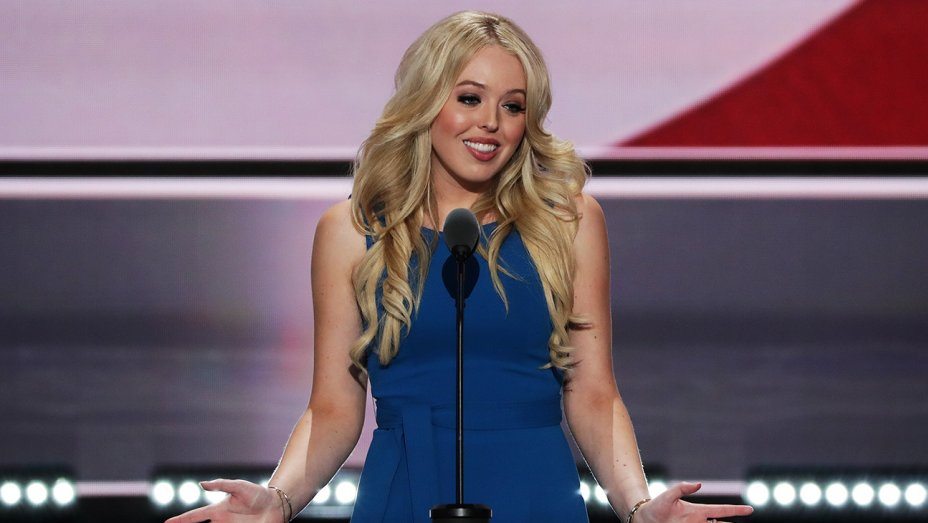 Though she spent much of her childhood with her mom Marla Maples in California, Tiffany (b. 1993) still kept to the family's tradition of attending the University of Pennsylvania where she graduated with a double major in sociology and urban studies. Tiffany like her half-sister has interests in modelling and fashion. She briefly worked as an intern with Vogue. While in college she released a pop single "Like a Bird". She walked the runway at the 2016 New York fashion week.
Unlike her half-siblings, Tiffany doesn't currently hold any position in daddy's Trump Organization, although that is most likely to change in the near future. According to our sources, she aspires to study law at Harvard. Since she's yet to operate in the family business, or even begin hers, her net worth is difficult to tell.
However, the future looks bright. Her speech at the RNC was particularly fascinating. Tiffany's network of friends is one to envy. She frequently takes to Instagram to post pictures of herself with fellow rich kids like E.J. Johnson, son of Magic Johnson and Kyra Kennedy, daughter of Robert F. Kennedy Jr. They are collectively dubbed "the rich kids of Instagram". She danced with her democrat boyfriend Ross Mechanic at the inauguration ball.
See Also: Trump's Favorite Luxury Brands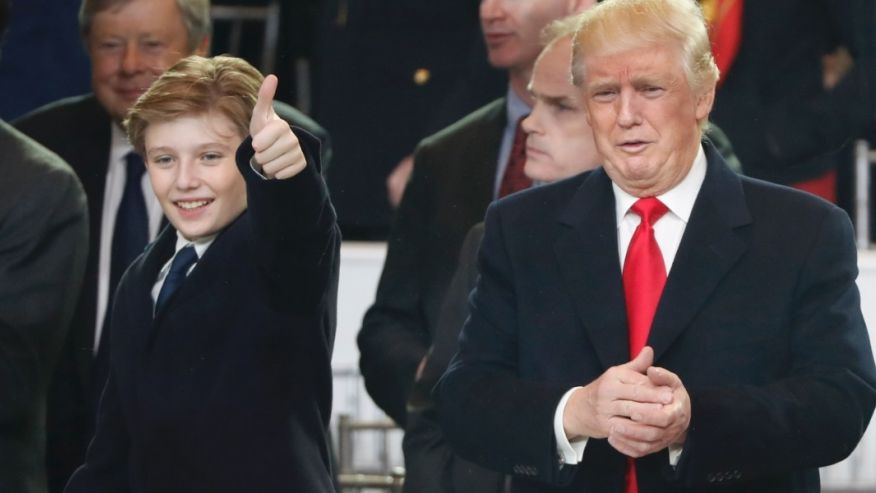 Barron Trump or "little Donald" (b. 2006) as mommy prefers to call him is busy with his elementary education but he already knows how to rock a fine suit. Could he become the first male model of the family or join his half-brothers as an EVP in the family business? Or maybe become the next Mark Zuckerberg? Dad, speaking of him at the first GOP debate said; "he's is so good with these computers, it's unbelievable." Well, only time can tell….
Barron like all of his other siblings appeared on daddy's The Apprentice. He also made sporadic appearances during his father's bid for president and at the inauguration party.
He will remain in Trump Tower (where he owns an entire floor to himself) with mommy until he completes his current school term at the Columbia Grammar & Preparatory School, Manhattan. And when he finally moves into the White House by June, he will become America's first young son to live there since JFK Jr. in the 1960s. Thanks to mommy, he is fluent in Slovene.
Key Takeaways
In April of 2020, Forbes estimated Trump's net worth at $2.1 billion. That's about $1 billion lower than their valuation at the beginning of the year.
Combine that with the reported individual net worths of the Trump children, and the entire Trump family could be worth more than $3 billion.
In August 2020, Bloomberg estimated his net worth at $2.7 billion.
President Trump still owns The Trump Organization, although day-to-day operations are now run by his sons Eric and Donald Jr.
All three of his children with Ivana Trump were executive vice presidents at the Trump Organization until Trump was elected president
Members of the family spend their money lavishly, on anything from hefty real-estate portfolio to private helicopters and aeroplanes, luxury cars, expensive suits and designer clothes