Triple H is an American professional wrestler and the Executive Vice President of Talent, Live Events and Creative for WWE. He is also the co-founder of professional wrestling promotion WWE NXT as well as the creator of its namesake TV series. His on-screen and behind-the-camera roles at WWE means he benefits substantially from the WWE empire. Here is everything you should know about Triple H's career and wealth. For starters, he earns a base salary of $1 million but earns millions more from bonuses and compensations.
What is Triple H Real Name, How Old Is He and How Did He Build His WWE Career?
Triple H was born Paul Michael Levesque on July 27, 1969, in Nashua, New Hampshire and stands 1.93m tall. He began watching wrestling matches from the age of 5 and quickly developed a passion for the sports. In order to look like his favorite stars, he began dedicating much time to body building. As a result, he emerged as the winner of the Mr Teenage New Hampshire contest at the age 19. He trained under Walter "Killer" Kowalski at his Massachusetts-based school before making his professional debut at Kowalski's International Wrestling Federation (IWF) in 1992 at the age of 23.
He enjoyed a period of success wrestling on the East Coast independent scene. He fought on WCW before joining the WWF (now WWE) in 1994. He performed under the moniker Hunter Hearst Helmsley which he later shortened to Triple H. The WWE became H's biggest platform as he quickly established himself as one of the best wrestlers in North America, making him one of WWE's most valuable acts.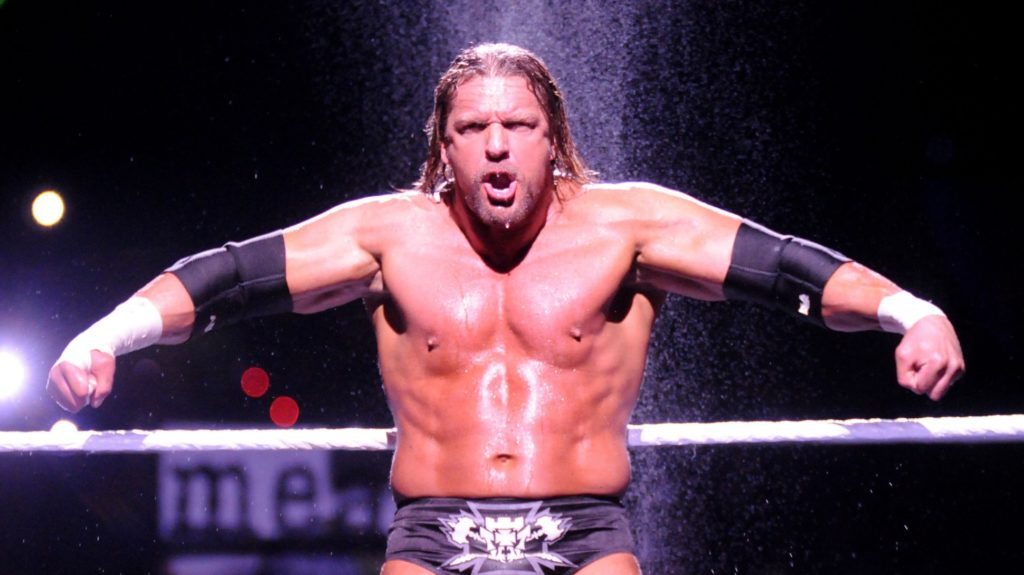 Triple H has formed many influential WWE stables, including D-Generation X, The McMahon-Helmsley Faction, Evolution and The Authority. Over the course of his career, he has won at least 25 championships including 5 WWE World Heavyweight Championships. Beginning in 2010, Triple H slowed down on his in-ring appearances to focus more on the business part of WWE.
See Also: Hulk Hogan Biography
Starting out as an Executive Senior Advisor, Triple H has equally been successful at his behind-the-scenes roles. He successfully built the WWE developmental brand NXT which has been able to hold sold-out 15,000-capacity arenas. He has been credited with helping to discover new talent, bringing respect to women wrestling and expanding the business.
From 2013, Triple H was vested more business responsibilities including the creative direction of WWE's storyline.
Triple H's Salary and Career Earnings
Since Triple H's rose stardom with the WWE, there have been many speculations online about his earnings, but those numbers were only estimates as there were no solid facts to validate them. However, his figures truly came to light from 2010 when he became an executive at the publicly-traded WWE who reveal their financial details via proxy filings with the Securities and Exchange Commission (SEC). Also Forbes' have been able to dig out wrestler's contracts and also explain how they work, giving fans a detailed knowledge about how their favorite stars get paid.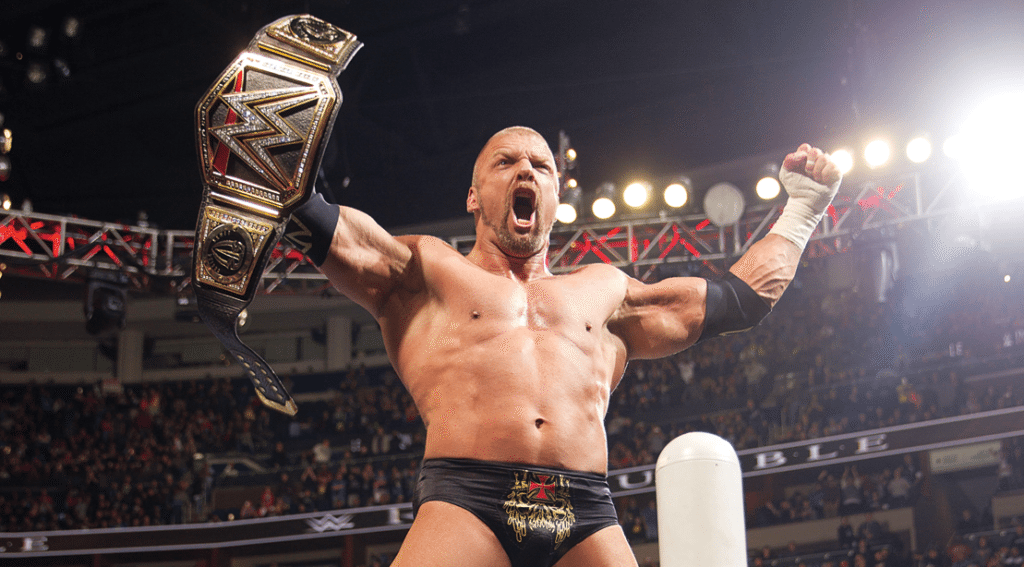 Like most WWE major stars, Triple H receives a base salary of $1 million. However, his earnings as an executive as well as bonuses/compensation further increase his income. The bonuses stem from a share of PPV events (of which Triple H has headlined at least 67 over the course of his career). Others include house show's preliminary and a cut of merchandise sales. The latter comprises of 25% of licensing sales profits and 5% of direct sales.
See Also: Brock Lesnar's Celebrity Profile
According to WWE's proxy filing, Triple H's annual earnings has enjoyed an exponential increase, even with reduced in-ring performances. In 2012, he earned $2.9 million. Of that amount, $2.1 million came from his in-ring events including the $1 million base salary (downside) already mentioned. He made about $500,000 for his executive role. In 2013, the King of Kings received a board room promotion which was reflected in the doubling of his executive compensation to $1 million. He earned lesser from in-ring performances bringing his total haul for the year to $2.5 million.
Triple H earned $2.77 million and $3.1 million in 2014 and 2015 respectively. His numbers rose to almost $4 million in 2016. Part of his executive compensation stems from his stock options. As of 2017, he has 66,481 shares that have not yet vested. His 2016 income included $334,000 of vested shares.
Putting all together, he earned about $15 million from 2012 to 2016. And he isn't going anywhere just yet, the King of Kings signed a new 3-year contract in 2016, keeping him through to Wrestlemania 35 in 2019.
See Also: John Cena Bio
Who Are Triple H's Wife and Kids?
Triple H is not just a mere WWE employee, but part of the WWE family thanks to his marriage to Stephanie McMahon, daughter of WWE majority owner Vince McMahon. That relationship makes him entitled to an even greater part of WWE's future income. Stephanie McMahon who is an on-screen performer and Chief Brand Officer of WWE earns at least $2 million annually. As of 2015, WWE has a revenue of over $650 million.
Triple H and his wife live in a mansion in Weston, Connecticut. Though the exact value is unknown, it does come with every celebrity essential including sauna bath, swimming pool, and a hi-tech gymnasium. The couple has three children.