Trent Garrett is an American actor who is renowned for his intelligence as well as the versatility that he displays onscreen. Having starred in so many TV series and feature films, the actor has won the huge admiration of fans and movie critics with his very adaptable approach to acting. A very handsome man, he also worked as a model, warming people's hearts with his good looks. Apart from acting, Trent Garrett is also a producer and has written hundreds of poems.
As an actor, Trent Garrett is now best known for his portrayal of Bowie Quinn on Andi Mack, a very popular American family comedy-drama TV series. He is also known for his work on All My Children, a TV soap opera in which he played the role of Asher Pike.
Trent Garrett's Biography
Trent Garrett was born on the 2nd day of the month of March in the year 1984 in Hampton, a city in Virginia, U.S.A. According to reports, he has the middle name Kennedy. He was born to a father identified as Greg Garrett and a mother called Libby Garrett. The actor has three siblings with whom he grew up; an older brother and a younger brother and sister. The family shares a great bond. Trent is apparently an American but according to reports, he is also of German and Scottish origins.
Growing up, Trent was a very active young man and always took part in social activities whenever he got the chance. He attended the Grafton High School, a public high school located in Grafton, Virginia. While in high school, he joined the school football team and performed very well.
Trent Garrett graduated from Grafton High School in 2003 and soon started modeling. He was discovered for modeling while he was working in Los Angeles at the Abercrombie store at the Grove after the Men's Director from Nous came shopping on his lunch hour. Trent went on to model for many brands including L'uomo Vogue, Abercrombie and Fitch, Cosmo, Paige Premium Denim, Guess Jeans and a lot more.
He attended Liberty University, a private university located in Lynchburg, Virginia. However, he dropped out after 1 semester so as to pursue his budding acting career. He has since gone on to make a name for himself as an actor of repute.
Is He Married? Who is His Wife or Girlfriend?
Trent Garrett is not married just yet. However, he is in a happy relationship with actress Cassie Steele. The couple are apparently head over heels in love with each other and show it off with the way they write about each other on social media. Cassie's Instagram page is littered with photos of Trent and vice versa.
Before he met Cassie, Trent used to be in love with a woman called Maya, a blogger. The couple met in 2017 and dated for a while before they separated.
Acting Career
Trent Garrett kick-started his acting career on TV in 2009 when he starred in an episode of 90210 as Bru-Dog. His role in the series gave him some exposure and the needed experience which helped to prepare him to do some more exploits in Hollywood.
Next, he landed his first major television role in 2010 when he was cast as Asher Pike in All My Children, a soap opera. He played this role from 2010 to 2011, appearing in more than 90 episodes. In 2012, Trent made his debut in a feature movie when he was cast in Last Call, a comedy film in which he played the role of Ryan. The same year, he starred as Jivers in another feature movie Slightly Single in L.A. He also played the role of Brad in Make It or Break It, a TV series, then portrayed Gene in Baby Daddy, another TV series.
In 2016, Trent played Donovan in New Girl, an American sitcom. The same year, he starred in two feature films namely; Boost and Underworld: Blood Wars in which he played Austin Banks and Michael Corvin respectively.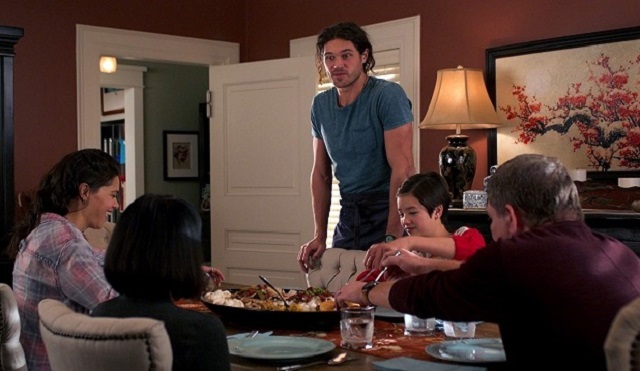 Trent Garrett scored the biggest role of his career in 2017 when he joined the cast of Andi Mack, an American family comedy-drama TV series to portray Bowie Quinn. He was praised for his role in the series by fans and critics alike. Since landing his role in Andi Mack, he has also acted in other projects including Avenge the Crows in 2017, Splitting Up Together in 2018 and Lodge 49 in 2019.
Trent Garrett 's Net Worth
There is no doubt at all that Trent Garrett has been able to rake in a considerable amount of money during his career. He has starred in many TV series and feature films and has had stints as a model as well. These ventures are expected to have fetched him quite a fortune.
Read Also: Lincoln Melcher – Bio, Age, Family, Facts About The Actor
However, at the moment, his exact net worth is not clear. Some reports have estimated his worth to be between $800,000 and $1 million but this has not been confirmed.