SleepingInAirports, a travel website which conducts yearly survey using travelers' experiences in order to establish the best and worst aviation terminals every year recently published their list of World's Worst and Best Airports of 2015. The travel website asks fliers to evaluate their airport experiences on four factors including comfort, conveniences or facilities, cleanliness and customer service. Also, fliers who in actuality dozed in the airport are allowed to rate the Airport on its "sleepability". SleepingInAirport therefore uses these airport ratings, comments and reviews which travelers submit all year round to create the Best & Worst Airports list. Thus, this list is a combination of the worst and best airports as voted by the survey respondents. See List Below:
Worst Airports In The World for 2015:
List of Worst airports in the world for 2015 shows that some airports have improved while some are repeat offenders. Some airports listed in the past world's worst airports slid off the list, a few slipped to the top of the list and others that have never been listed made the list of the worst airports. For example Filipinos' Ninoy Aquino International Airport Manila Airport, has been bestowed the worst airport three years in a row before slipping to fourth place last year, but didn't even make this year's top 10. Below are the worst airports around the world in 2015.
1. Port Harcourt International Airport (Nigeria)
Port Harcourt International Airport located in Nigeria is named the worst Aviation terminal in 2015 by travel website The Guide to Sleeping in Airports. Fliers allegedly complained about annoying and unhelpful employees. The airport is also accused of being one of the most corrupt airports in the world. Poor supply of quality facilities such as a serious lack of chairs, broken air-conditioning and the fact that the arrivals hall was a tent contributed in gaining this appalling position for the airport. However, some areas of the  terminal just went through renovation process meaning you can expect real walls, floors and windows, but the renovations still don't put the airport up to standard. What's more shocking is that Port Harcourt didn't even appear on last year's list.
Read Also: 9 Most Toxic Places in the World
2. King Abdulaziz International Airport (Jeddah, Saudi Arabia)
Jeddah's International Airport maintained its second position this year. Fliers are irritated by the chaotic, crowded, unclean airport, especially within the Hajj terminal. From smoking in non-smoking areas to the offensive bathroom odour puffing into the lounges, not many have something good to say after spending time here. Also, long hour immigration queues with absent-minded and inattentive officers further annoyed fliers. The airport is considered the wrong place to sleep and conceivably to visit. Several travelers recommended booking layovers elsewhere – at all costs. But the redeeming quality to this situation is that the new Jeddah Airport is 85% complete according to reports and is scheduled to open mid-2016. Though not so close, but many travelers familiar with the current JED just hope that the new airport comes with new staff and customs/immigration officers
3. Tribhuvan International Airport (Kathmandu, Nepal)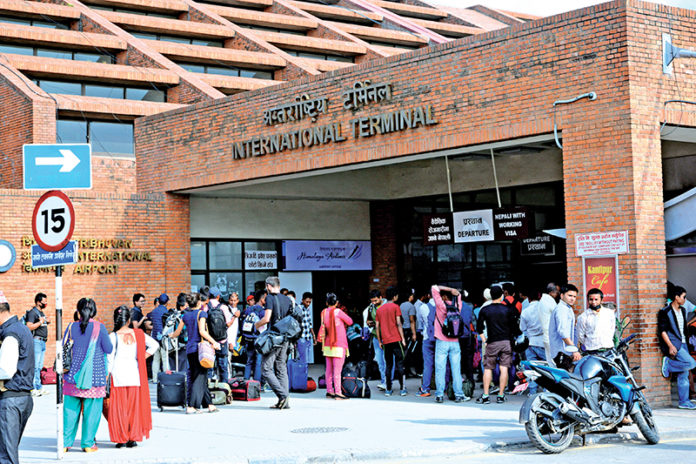 Tribhuvan International Airport holds on to the same position as last year. Travelers are annoyed with poor experiences they have had at the airport, especially within the domestic terminal. They liken the airport to a bus station with poor restrooms. Well, here is something to comfort you,  KTM is as of yet re-building the highly despised domestic terminal. The terminal was officially scheduled to be completed by the end of 2013 but natural events have delayed the official opening.
Read Also: 15 Places You're Not Permitted To Visit On Earth
4. Tashkent International Airport (Uzbekistan)
Tashkent International Airport located in Uzbekistan has seen several recent upgrades to the departures area, but travelers still get annoying experiences from the queues and crowds at TAS. Even though queues at security are normal, this airport boasts greater queues at every stage of the airport experience. More annoyingly, the queues here seem to be chaotic tending towards aggression and lack proper crowd control. Since any sort of line-up or crowd control seems not to be effectively in existence, fliers have to be ready to use their elbows to maintain their positions in a line filled with disorderly and pushy passengers who are usually intent on causing trouble. So, to make sure you maintain your spot, you will have to ignore when the person behind you tries to cut in front by subtly pushing their baggage cart into the back of your legs. That's not all, passengers aired their grievances about how  hard it is to get a chair in one of the chairs in climate-controlled rooms.
5. Simon Bolivar International Airport (Caracas, Venezuela)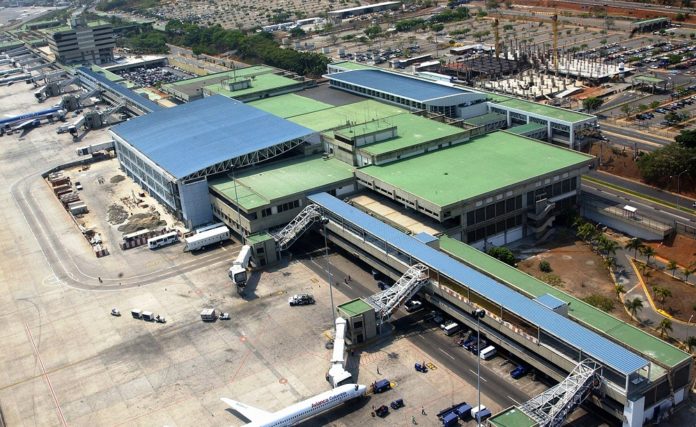 Caracas International Airport is rated to be very disorderly, uncomfortable and boring. From severe lack of seating to disgustingly dirty bathrooms. For the time of layovers, the floor space which is essentially the only option for sleeping will offer you a place to nap but only if the dirty or unhygienic conditions of the floor and prying police officers will let you. The airport however has some compensating features which are free WiFi and its two private lounges.
Read Also: 23 Reasons You Should NEVER Visit Australia – You'll Want To See This For Your Own Safety
6. Toussaint Louverture International Airport (Port au Prince, Haiti)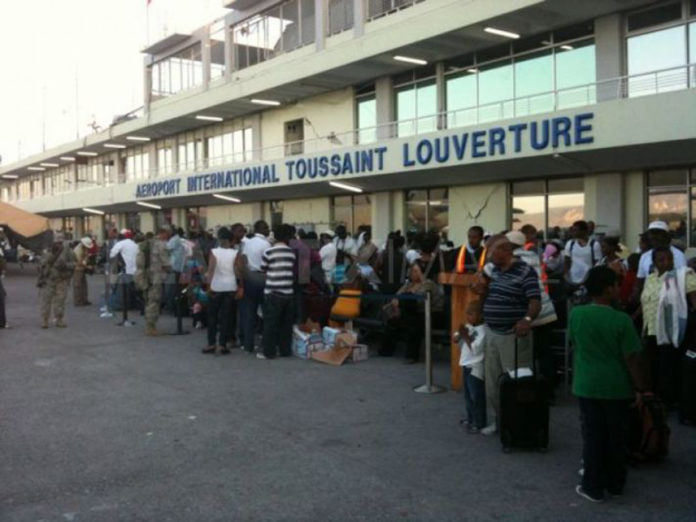 Passengers who have used Port au Prince airport said they can't forget the uncomfortable heat, unavailability of chairs and several double-dealing employees. The airport does not offer comfort during layovers and it also lacks basic bathroom supplies. The washroom in all are cleaned infrequently. Travelers also pulled the trigger at the baggage porters who they described as an extremely hostile and demanding bunch. Travelers suggest you should keep snacks and other valuables very close to you when travelling through this airport. According to reports, there are ongoing renovations here, so many believe the new PAP will come out better .
7. Hamid Karzai International Airport (Kabul, Afghanistan)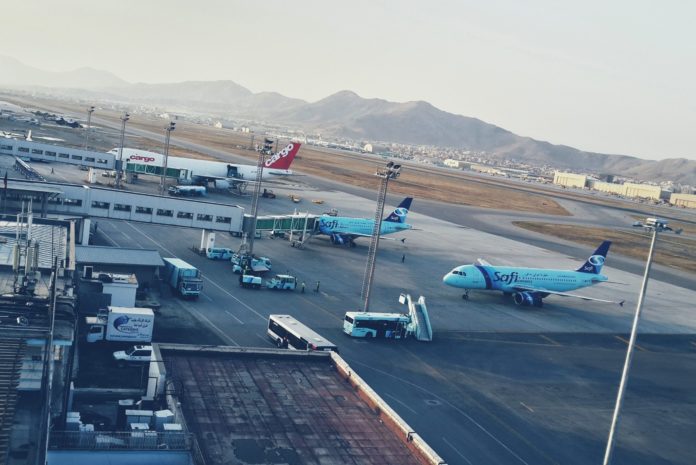 Kabul's international terminal has seen some renovations over the last decade, but the domestic terminal still can't provide enough desired facilities for the passengers. Located in a violence-stricken country, Fliers understandably say the airport lacks good cleanliness and comfort. Most of the employees are untrustworthy.
8. Tan Son Nhat International Airport (Ho Chi Minh City, Vietnam)
Ho Chi Minh City Airport' is hugely accused of corruption. Voters revealed that customs officers demand for bribes to slip through the long protocols involved, and those that frowned at such bribery by not paying as fast as they should faced problems or delays with their paperwork. Voters also said that there is poor Wi-Fi signal, dirty bathrooms and limited selection of restaurants in this sport. When using this airport, you need to have small cash with you to help you pay your 'dues'
9. Benazir Bhutto International Airport (Islamabad, Pakistan)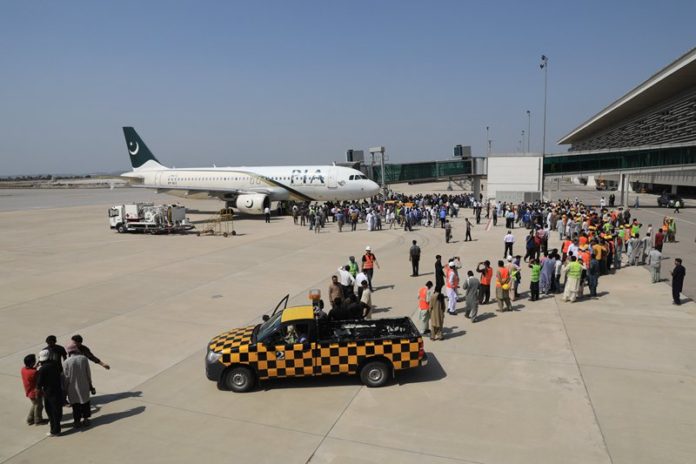 Last year, the travel site SleepingInAirports ranked Benazir Bhutto International Airport as the worst airport in the world. No doubt however that this airport has improved in facilities and services over the past one year. The bathrooms are now upgraded, a new lounge has also been opened and the number of check-in and immigration counters have been heightened. The airport has since then been working away on a much expected and much-needed new terminal scheduled to be open around the end of next year. But the terminals which are in use do require a good scrub, and good crowd control. Plus corruptions among staff needs to be thrashed once and for all.
10. Beauvais-Tille International Airport (Paris)
France's Beauvais-Tille Airport takes the number 10 spot. According to SleepingInAirports, judging Paris Beauvais' airport by global standard, the airport can be regarded as an upgrade when set side by side with other airports on this list. But BVA was voted this year to be the worst airport in Europe. Many survey respondents who contributed in identifying the world's worst and best aviation terminals expressed their grievances about this airport which are detailed and extensive, but generally weighing heavily on the lack of chairs, kind staff, sufficient toilets and hygienic standards. Well, report says Wi-Fi is available here at a cost to help kill boredom as you wait for your flight; having said that, getting your hands on the password is clearly another mission on its own
Best Airports of 2015
Okay, turning to the best airports in the world, the airports that made this list are said to be the ones that offer excellent and most desirable experience to passengers. Some voters were lost for the words to describe the strengths and efficacy of these airports especially ones that keep retaining their positions on the list. And we know this is exactly the list where airports around the world crave to be listed. Well, in 2015 Sleeping in Airports world's best airports roundup, Singapore's Changi International, as it has for the last two decades, retained the top spot. In fact, the top 10 list was dominated by Asian airports, see the list below:
Best Airports in The World For 2015
1. Changi International Airport (Singapore)

2. Incheon International Airport (Seoul, South Korea)

3. Haneda International Airport (Tokyo, Japan)

4. Taoyuan International Airport (Taipei, Taiwan)

5. Hong Kong International Airport

6. Munich International Airport (Germany)

7. Helsinki International Airport (Finland)

8. Vancouver International Airport (Canada)

9. Kuala Lumpur International Airport (Malaysia)

10. Kloten International Airport (Zurich, Switzerland)

Fact Check: We strive for accuracy and fairness. If you see something that needs updating,