SleepingInAirports, a travel website that conducts yearly survey using travellers' experiences in order to establish the best and worst aviation terminals every year recently published their list of the World's Worst and Best Airports. The travel website asks fliers to evaluate their airport experiences on factors including comfort, conveniences or facilities, cleanliness and customer service. Also, fliers who in actuality dozed in the airport are allowed to rate the Airport on its "sleepability".
SleepingInAirport, therefore, uses these airport ratings, comments and reviews which travellers submit all year round to create the Best & Worst Airports list. Thus, this list is a combination of the worst and best airports based on the information gathered from the past year experiences of survey respondents.
Top 10 Worst Airports in the World 
The list of Worst airports in the world shows that some airports have improved while some are repeat offenders. While some airports listed in the past world's worst airports slid off the list, a few slipped to the top of the list, and some others made it to the list for the first time. Here we go:
1. King Abdulaziz International Airport, Jeddah, Saudi Arabia
Code: JED
Airport Type: Military/Public
Location: Al Madinah Al Munawwarah Road, Jeddah
Owner/Operator: General Authority of Civil Aviation
Elevation: 15 meters (48 feet)
Passenger Statistics: 41, 200,000
Website: www.jed-airport.com
Per fliers' ratings, Jeddah is actually getting worse since it has moved from its longtime 2nd position on the "worst list" to the 1st position. Fliers are irritated by the unclean, crowded and chaotic airport, especially within the Hajj terminal. From smoking in non-smoking areas to the offensive bathroom odour puffing into the lounges, not many have something good to say after spending time here.
Also, long hour immigration queues with absent-minded and inattentive officers further annoyed fliers. The airport is considered the wrong place to sleep or even visit. Several travelers recommended booking layovers elsewhere – at all costs.
Read Also: 9 Most Toxic Places in the World
2. LaGuardia Airport, New York City, USA
Code: LGA
Airport Type: Public
Location: Queens, New York, U.S.A
Owner: City of New York
Operator: Port Authority of New York and New Jersey
Elevation: 6 meters (21 feet)
Passenger Statistics: 31, 084,894
Website: www.laguardiaairport.com
LGA placed #14 in SleepingInAirpot's last ranking, but it has now jumped to #2, showing that the airport's condition is getting worse. A respondent described the airport as "embarrassing" as seating is very few or even not available at all at some terminals. As for having a sleepover? It is impossible or rather very risky! Moreover, the noise at the port is deafening and the staff are grumpy.
It is however, necessary to note that talking about LaGuardia as one of the worst airports, fliers are actually referring to the airport's original terminal. Reconstruction works has been ongoing at the port, with the new terminal B which opened in June 2020 being the latest.
3. London Stansted Airport, England (STN)
Code: STN
Airport Type: Public
Location: Stansted Mountfitchet, England, United Kingdom
Owner: Manchester Airport Holdings
Operator: Stansted Airport Limited
Elevation: 106 meters (348 feet)
Passenger Statistics: 27,996,116
Website: www.stanstedairport.com
STN didn't appear in the worst airports' list in the last ranking, but here it is this time at #3. This is simply because of its worsening condition – rude staff, lack of good seating, poor meals, cold temperatures, awful bathrooms and overcrowding. As for sleepovers? It is completely banned!
4. Juba International Airport, Sudan (JUB)
Code: JUB
Airport Type: Public/Military
Location: Juba, South Sudan
Owner/Operator: Civil Aviation Authority of South Sudan
Elevation: 461 meters (1,511 feet)
Website: unavailable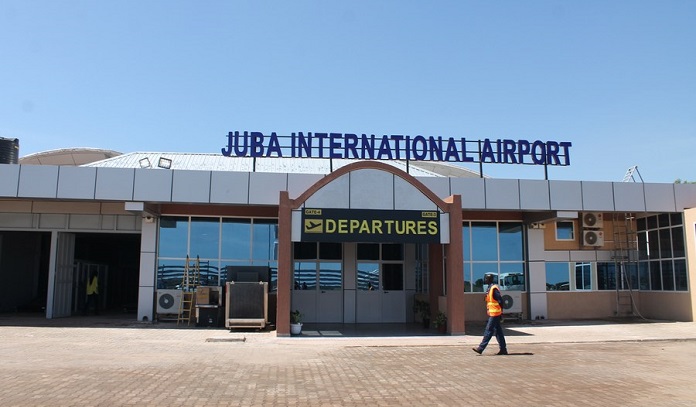 Juba topped the list of Worst Airports in SleepingInAirports' ranking of 2017. Per survey information, the airport has improved a bit to place #4 in the current ranking. This could be a result of its recently opening a new terminal. Meanwhile, among the airport's outstanding cons are overcrowding, high level of insecurity, and a community of irritable "criminal" staff!
5. Santorini International Airport, Greece 
Code: JTR
Airport Type: Public
Location: Kamari, Santorini, Greece
Owner: Greek State
Operator: Fraport AG/Copelouzos Group joint venture
Elevation: 39 meters (127 feet)
Passenger Statistics: 2,300,408
Website: jtr-airport.gr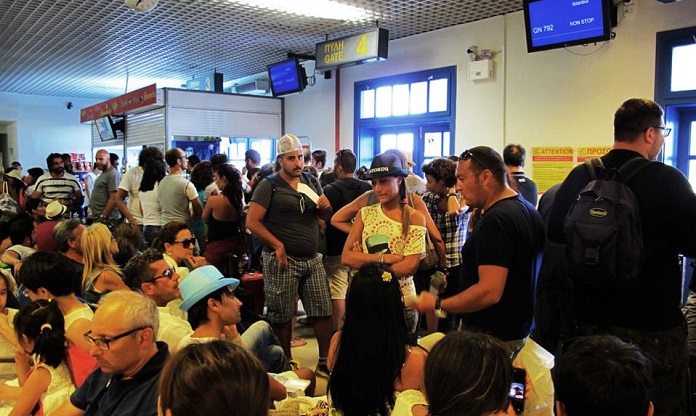 Traveler experiences at Santorini are certainly growing worse, causing the airport to step up from #6 to in the previous ranking to #5 in this present one. Overcrowding and understaffing continue as one of the port's "special benefits". Long queues under the scorching sun with very few planes leaving the terminal at a time make the small-spaced JTR a hell of an airport!
6. Cairo International Airport, Egypt 
Code: CAI
Airport Type: Public
Location: Cairo, Egypt
Owner/Operator: Cairo Airport Company
Elevation: 116 meters (382 feet)
Passenger Statistics: 14,711,500
Website: www.cairo-airport.com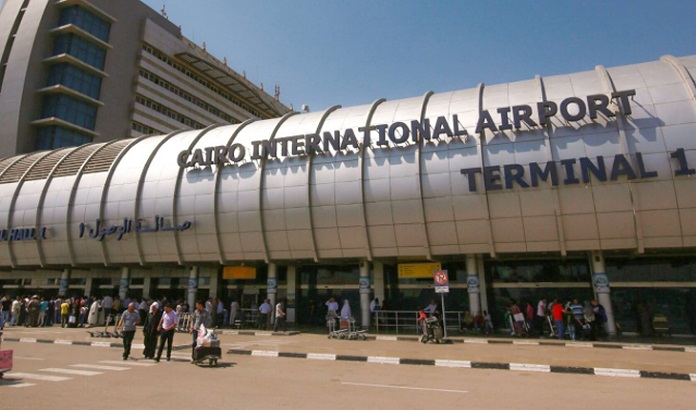 Although CAI didn't make it to the worst list in the previous ranking, it has been offering fliers plenty of reasons to earn it a spot this time. Per one respondent, the airport exudes the smell of "rotting fruit", and the "unbelievably" dirty toilets are to blame. Scammers and thieves, combined with rude unprofessional staff also count among the scary qualities of the airport.
7. Addis Ababa Bole International Airport, Ethiopia (ADD)
Code: ADD
Airport Type: Public
Location: Bole, Addis Ababa
Owner/Operator: Ethiopian Airports Enterprise
Elevation: 2,334 meters (7,625 feet)
Passenger Statistics: 12,143,938
Website: www.ethiopian-airports.com
Addis Ababa Bole is yet another worst airport with worsening deterioration. At #20 in the last ranking, the airport has moved up to #7. With its ever-increasing passenger rates and lack of matching facilities, ADD is never a good option for fliers. According to respondents, layovers are nightmarish due to poor food options, long toilet queues, limited seating and generally dirty environment.
8. Hazrat Shahjalal International Airport, Dhaka, Bangladesh 
Code: DAC
Airport Type: Public/Military
Location: Kurmitola, Dhaka, Bangladesh
Owner: Government of Bangladesh
Operator: Civil Aviation Authority, Bangladesh
Elevation: 8 meters (27 feet)
Passenger Statistics: 12,143,938
Website: hsia.gov.bd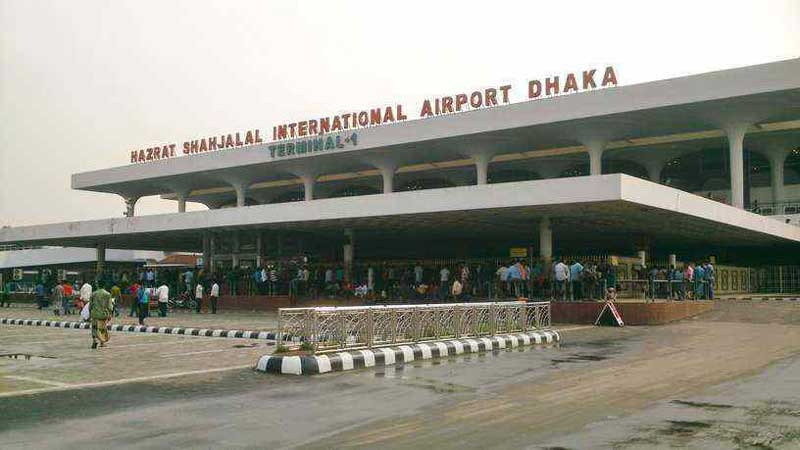 Yet another new listing, DAC which wasn't previously ranked among the worst air terminals has hopped into the list because of its impossible-to-overlook distasteful offers. Traveler criticisms include poor hygiene standards, awfully long queues, limited food options, grumpy tips-seeking staff, and harassment by armed corrupt soldiers. As for long waits and layovers? Bug/mosquito repellent is a must-have!
9. Murtala Muhammed International Airport, Lagos, Nigeria
Code: LOS
Airport Type: Public
Location: Ikeja, Lagos, Nigeria
Owner/Operator: Federal Airports Authority of Nigeria
Elevation: 41 meters (135 feet)
Passenger Statistics: 5,367,234
Website: www.lagos-airport.com
Murtala Muhammed seem to have recorded bits of improvements since the airplane terminal moved from 5th position in the last ranking to 9th in the latest. However, fliers maintain that the airport exudes an air of general decay and embarrassment. From dirty floors and toilets to broken escalators and non-functioning air conditioners, LOS is no good advice to any air traveler. Worse still, the airport boasts a host of bribe-seeking staff, extortioners, and scammers.
10. London Luton Airport, England (LTN)
Code: LOS
Airport Type: Public
Location: Luton, Bedfordshire, United Kingdom
Owner: London Luton Airport Ltd and Luton Borough Council
Operator: London Luton Airport Operations Ltd
Elevation: 160 meters 526 feet)
Passenger Statistics: 16,581,850
Website: www.london-luton.co.uk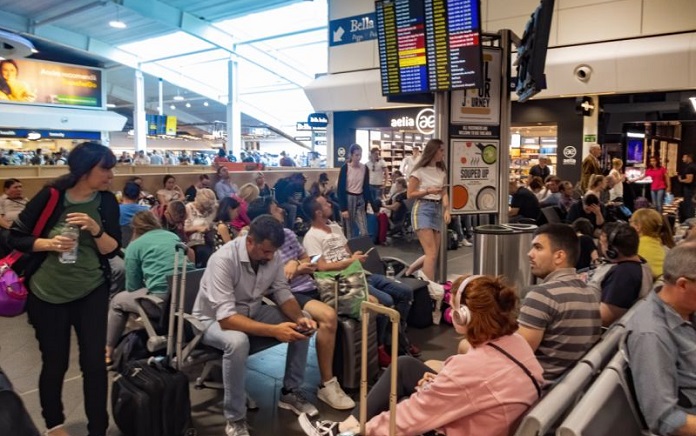 LTN moved one step up in the worst airport ranking – from 11th to 10. Undoubtedly getting worse! Constantly described as a dirty warehouse, the airport lacks adequate seating and proper baggage management. There are also long confusing queues everywhere, including at the bathrooms.
World's Best Airports 
Turning to the best airports in the world, the terminals that made this list are said to be the ones that offer the most desirable experiences to passengers. Some voters were lost for the words to describe the strengths and efficacy of these airports especially ones that keep retaining their positions on the list.
1. Changi International Airport, Singapore
Code: SIN
Airport Type: Public/Military
Location: Changi, East Region, Singapore
Owner: Government of Singapore
Operator: Changi Airport Group, Civil Aviation Authority of Singapore, and Republic of Singapore Air Force
Elevation: 6.66 meters (22 feet)
Passenger Statistics: 68,300,000
Website: changiairport.com
For over two decades, the Changi International Airport has maintained the No. 1 position on SleepingInAirports' ranking of the best airports around the world. From clean facilities, friendly staff, comfy nap zones, and plenty of free what-to-dos, the Changi air terminal continues to stand out among its fellows year after year. In 2020, the airport added yet another wonderful sight to behold – a Rain Vortex (the tallest indoor waterfall ever) in its new Jewel Complex.
For its outstanding excellent qualities, World Airports Survey (WAS) respondents voted SLN 2020's Best Airport in Asia, Best Airport: 60-70 million passengers, and World's Best Airport Leisure Amenities.
2. Incheon International Airport, Seoul, South Korea
Code: ICN
Airport Type: Public
Location: Jung District, Incheon, South Korea
Owner: Ministry of Land, Infrastructure and Transport
Operator: Incheon International Airport Corporation
Elevation: 7 meters (23 feet)
Passenger Statistics: 71,169,516
Website: www.airport.kr
Just like Changi, Incheon has maintained the 2nd best position for several years now. Among the qualities that make the airport exceptional per fliers, are lack of long queues, very helpful staff (including a terminal guide robot), clean conveniences and variety of shops and restaurants. There are also ample seats and nap/rest areas to comfort travelers during a long wait, as well as free city tours (for transit passengers) to fill the wait with leisure.
ICN won World Airports Awards (WAA)' 2020 World's Best Transit Airport. The Airport's second terminal also emerged the year's World's Best Airport Terminal.
3. Helsinki International Airport, Finland
Code: HEL
Airport Type: Public
Location: Vantaa, Finland
Owner/Operator: Finavia
Elevation: 55 meters (179 feet)
Passenger Statistics: 21,861,082
Website: www.helsinkiairport.fi
Helsinki is actually stepping up the game in flier satisfaction since it moved a step up in the present ranking, having ranked #4 in the previous. The airport's authority effected some renovations which made the terminal more comfortable for travelers. Some of its outstanding qualities include speedy security queues, tranquil atmosphere, adequate seating and secluded nap zones, and a variety of up-to-date eateries.
4. Tokyo Narita International Airport, Japan
Code: NRT
Airport Type: Public
Location: Narita, Chiba, Japan
Owner/Operator: Narita International Airport Corporation
Elevation: 41 meters (135 feet)
Passenger Statistics: 44,344,739
Website: www.narita-airport.jp/en
Narita is yet another best airports list frequenter who stepped up its game, moving from #7 in the previous ranking to #4. High level of safety/security and comfy sleeping facilities count among the airport's unique benefits. In addition, NRT recently opened large quite rooms with electricity, WiFi, air conditioners, and lie-flat chairs to make long waits a good experience for layover fliers. Narita also boasts variety of up-to-date cafés which earned it WAA's World's Best Airport Dining title in 2020.
5. Kansai International Airport, Osaka, Japan
Code: KIX
Airport Type: Public
Location: Izumisano, Sennan, & Tajiri Osaka Prefecture
Owner/Operator: Kansai Airports
Elevation: 5 meters (17 feet)
Passenger Statistics: 27,987,564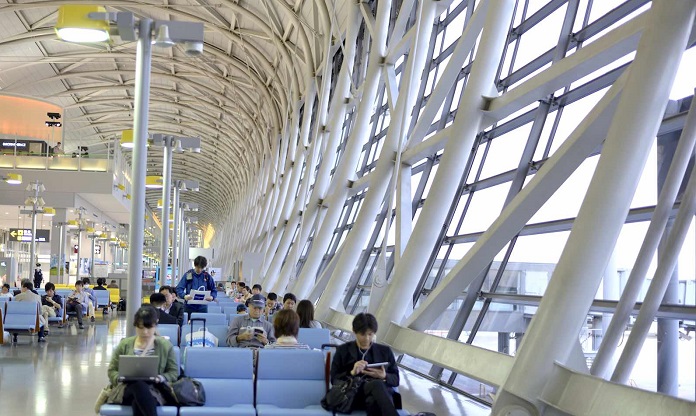 Per fliers, the staff at Kansai are specially helpful and offer very speedy baggage claim. This earned the airport WAA's 2020 Best Airport Staff in Asia, World's Best Airport Staff and World's Best Airport for Baggage Delivery. The environment is also superb clean and there are plenty of shops to keep fliers busy, and ample comfy seating to otherwise keep them relaxed.
6. Taoyuan International Airport, China
Code: TPE
Airport Type: Public
Location: Dayuan, Taoyuan, Taiwan
Owner: Government of the Republic of China
Operator: Taoyuan International Airport Corporation
Elevation: 33 meters (108 feet)
Passenger Statistics: 48,689,372
Website: www.taoyuan-airport.com
Fliers mostly love this air terminal because of its offer of secluded seating and rest spaces that give them comfort and peace of mind while waiting for whatever. The eateries are also affordable and you can even give yourself a refresher by taking a shower in the airport's clean public bathrooms.
7. Vancouver International Airport, Canada
Code: YVR
Airport Type: Public
Location: Richmond, British Columbia, Canada
Owner: Transport Canada
Operator: Vancouver International Airport Authority
Elevation: 4 meters (13 feet)
Passenger Statistics: 26,379,870
Website: www.yvr.ca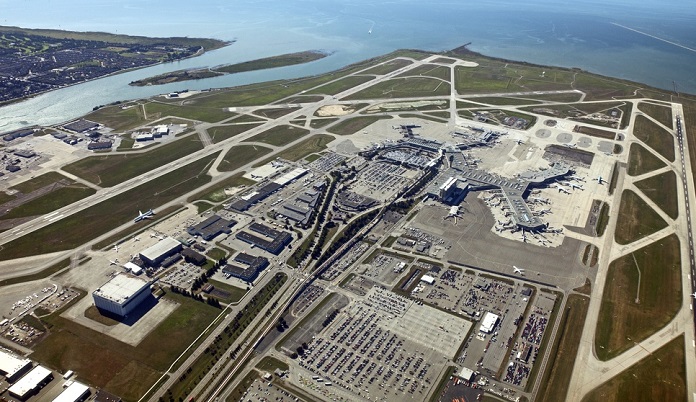 Vancouver is the only North American airport that made it to this year's best airports list. Fliers love this air terminal for its general outlook, appearance and atmosphere – it is very spacious with large tall windows that give expansive view of the surrounding environment and attractive sights such as aquariums, waterfalls and artworks. There are also diverse food options to quench fliers' hunger and thirst as well as modern conveniences to make the long waits convenient.
8. Munich International Airport, Germany
Code: MUC
Airport Type: Public
Location: Munich, Germany
Owner/Operator: Flughafen München GmbH
Elevation: 453 meters (1,487 feet)
Passenger Statistics: 47,959,885
Website: munich-airport.de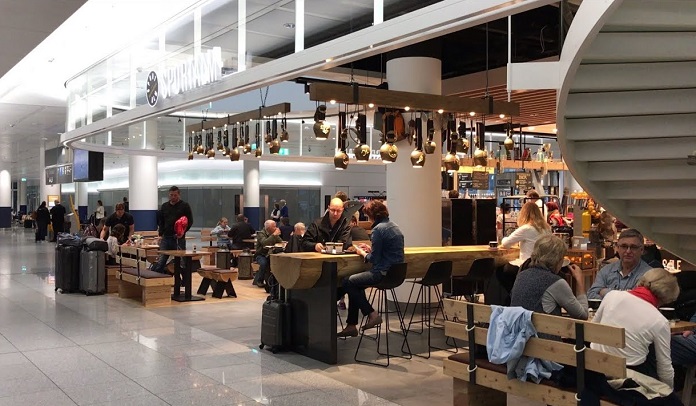 The environment at Munich is clean and the staff are helpful. Per fliers, you'll also find good restaurants and plenty of rest chairs. Maintaining its 8th position from the previous ranking, WAS respondents voted MUC 2020'a Best Airport in Europe, Best Airport in Central Europe, and Best Airport: 40-50 million passengers.
9. Hong Kong International Airport 
Code: HKG
Airport Type: Public
Location: Chek Lap Kok, Lantau Island, New Territories, Hong Kong
Owner/Operator: Airport Authority Hong Kong
Elevation: 9 meters (28 feet)
Passenger Statistics: 71,541,000
Website: www.hongkongairport.com
Although it has always made it to the best list, Hong Kong moved from 5th in the previous ranking to the 9th position in the present. This could be because of fliers' complaints about their unfriendly staff. This aside, HKG boasts plenty of offers that count it worthy. These include efficient security, ample state-of-the-art cafes and shops, comfy seating and of course, a variety of recreation such as golf, movies, and kids play. For its excellent services, Hong Kong emerged the World's Best Airport Immigration Service 2020.
10. Amsterdam Airport, Schiphol, Netherlands
Code: AMS
Airport Type: Public
Location: Haarlemmermeer, North Holland, Netherlands
Owner/Operator: Royal Schiphol Group
Elevation: -3 meters (-11 feet)
Passenger Statistics: 71,706,999
Website: schiphol.nl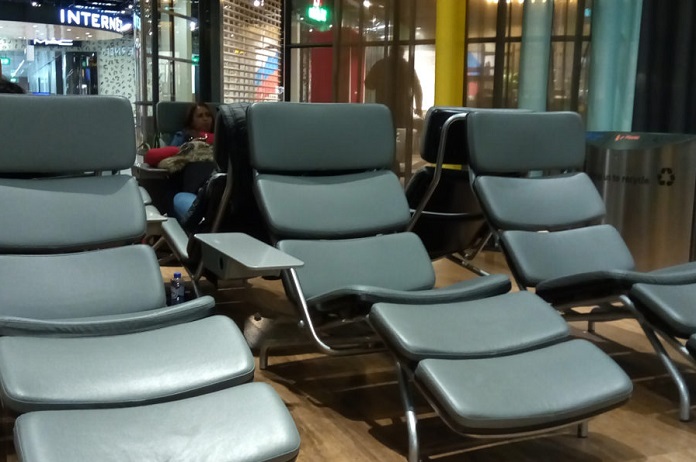 Schiphol is excellent for fliers with limited airport experience and exposure. Despite being a bit outdated (for well-exposed travelers), AMS offers a range of good services and amenities that count it worthy of the best list. The security lines are speedy, the conveniences are clean, and there are plenty of comfy seats as well as always-available connecting train transport.
WAS respondents voted Schiphol the Best Airport in Western Europe in 2020.