With the release of Forbes' latest list of the wealthiest billionaires in the world, the ranks of the richest people in Canada is growing faster than some countries' economy. The country's Wealthiest People simply got richer. To help us understand how wealthier they have become, Forbes compiled a chart of the wealthiest people in the world, and it is no surprise that about 30 Canadians, including familiar faces and new entrants, made the list. 
Based on data collected by CEOWORLD MAGAZINE and FORBES.COM, below is the list of the top 25 richest people in Canada so far, along with brief descriptions of how they amassed their wealth and valuation.
25 Richest People In Canada and Their Net Worth
25. Carlo Fidani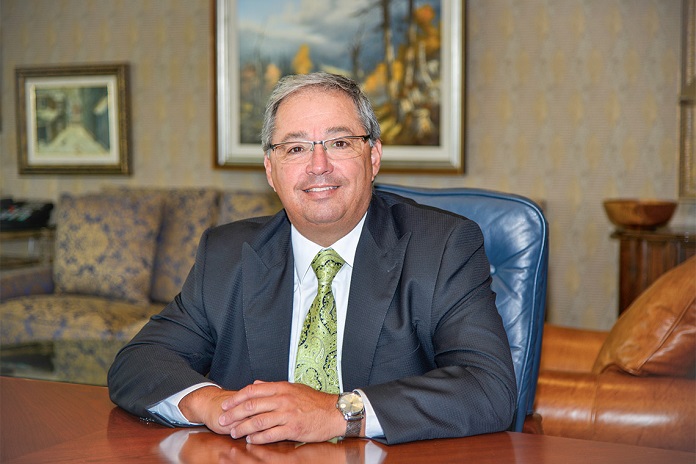 Net Worth: $2.2 Billion
Industry: Real Estate
At the bottom of the Top 25 richest people in Canada is Carlo Fidani. Fidani presides over Orlando Corp., the Toronto-area real estate company. He succeeded his father upon his death in 2000. Carlo is the third generation to operate the family business, which has interests in a range of platforms, including construction and development, as well as property leasing and management of more than 40 million square feet of industrial, office, and commercial real estate. The company was established as Fidani and Sons in 1948 by Carlo's grandfather.
24. Barry Zekelman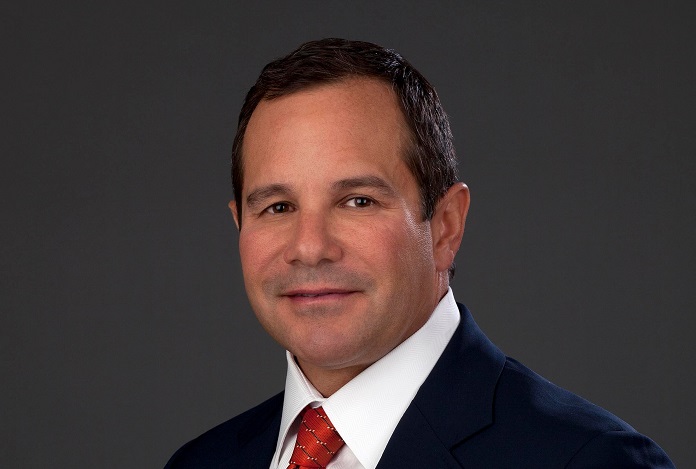 Net Worth: $2.2 Billion
Industry: Steel Business
Barry M Zekelman is Chairman/CEO at Zekelman Industries Inc. He was entrusted with the family business at quite an early age, taking over the family's steel business at the age of 19.  Since then, he has grown it into one of the largest North America's steel pipe and tube makers. Barry later decided to cash in on the company by selling it to the Carlyle Group for $1.2 Billion. In 2006, although he continued to help run the company, he and his family repurchased it in 2011. The family, which includes his two brothers, Clayton and Alan Zekelman, share total ownership of a $2.8 billion revenue industry named Zekelman Industries. Zekelman Industries possess many subsidiary companies, and one of them Atlas Tube is responsible for producing steel across the Mexican Border up into Arizona in the United States.
23. Robert Miller
Net Worth: $2.3 Billion
Industry: Electronics Components
Canadian electronics billionaire Robert Miller co-founded Future Electronics in 1968. The press-shy billionaire bought out his partner for $500,000 after eight years of their partnership. The company based in Quebec is today one of the largest electronics distributors in the globe. The company has operations in 169 locations in 42 countries in America, Europe, and Asia.
22. Mitchell Goldhar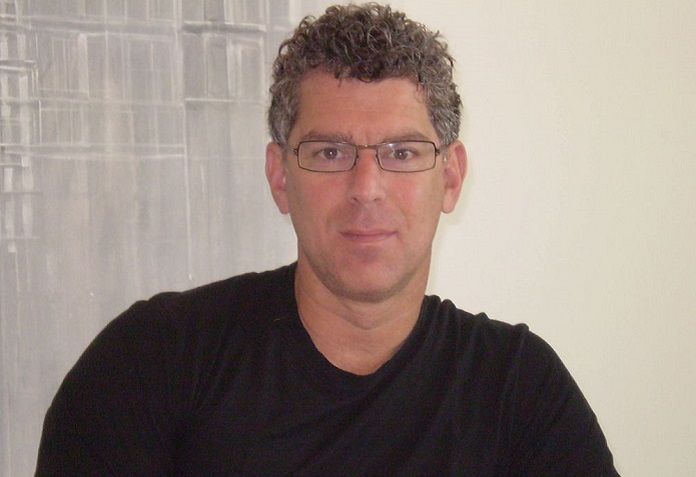 Net Worth: $2.3 Billion
Industry: Real estate
Mitchell Goldhar serves as the President and Chief Executive Officer of First Pro Group of Companies now SmartCentres Inc., a Toronto property developer, since 1999. He created the first Walmart store in Canada in 1994. Since then, his Toronto-based firm, SmartCentres, has translated into over 250 shopping centres across Canada, most of which house a Walmart.
The company based near Toronto disposes most of its centres to property managers or real estate investment trusts like Calloway. Goldhar owns 21% of Calloway, where he sits on the board and a quarter of the Retrocom REIT. He has been in the real estate development business for 22 years and been one of the richest people in Canada for more than a decade.
21. Charles Bronfman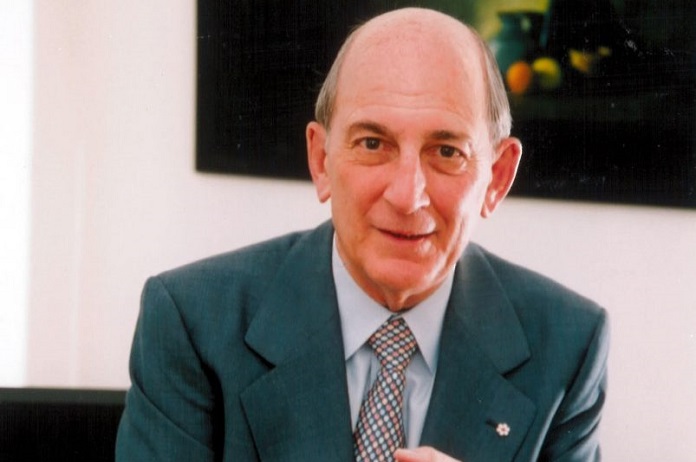 Net Worth: $2.3 Billion
Industry: Liquor
Bronfman held different positions in the family's liquor empire, Seagrams, from 1951 to 2000. His father Samuel Bronfman, in 1951, gave Charles a 33% ownership stake in Cemp Investments, a holding company for him and his three siblings, which controlled the family's corporate empire. The company controlled billions of dollars in liquor, real estate, oil and gas, and chemical companies when Charles and his brother Edgar were in control. In 1971, after the death of their father, Sam Bronfman and his brother Edgar took over the Seagram spirits empire. 
He and his brother Edgar Bronfman Sr. sold their family's Seagram spirits empire to Vivendi for $34 billion. He is currently focused on philanthropy and has written two books on the subject.
20. Jean Coutu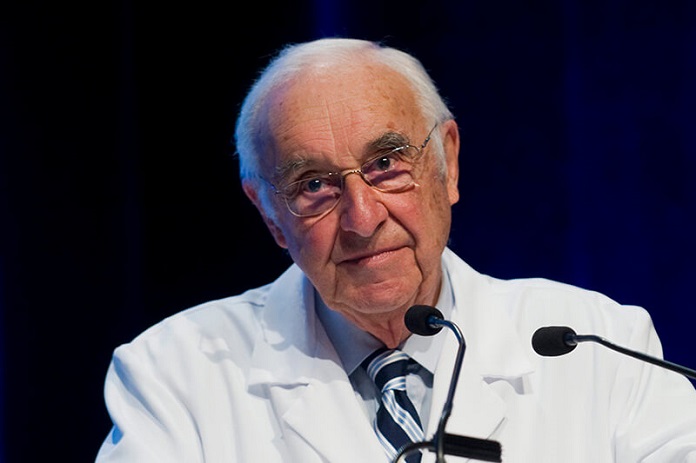 Net Worth: $2.5 Billion
Industry: Pharmacy
Jean Coutu is the founder and Chairman of the Jean Coutu Group, the Canadian pharmacy retailer that makes up the bulk of his fortune. The company started in 1969, and his son Francois controls the daily running of the business. The Jean Coutu Group employs nearly 20,000 people across its more than 400 franchised stores in Québec, New Brunswick, and Ontario.
The Canadian entrepreneur was once a leading shareholder of U.S. drug store operator Rite Aid. The Jean Coutu Group disposed the last of its stake in 2013 by way of sales and used the proceeds to fund a share buy-back and special dividend. Aside from his place as the 20th richest person in Canada, he is an Officer of the Order of Canada, and an Officer of the National Order of Quebec.
19. Bob Gaglardi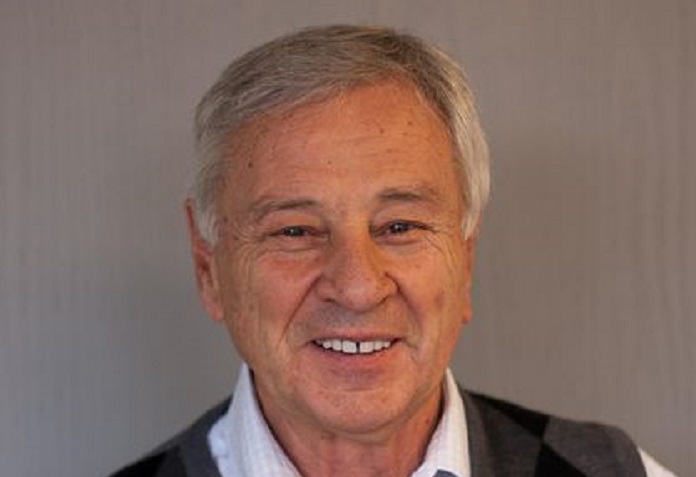 Net Worth: $2.6 Billion
Industry: Hospitality
Bog Gaglardi is the founder and chairman of the board of Northland Properties, which is the parent company of multiple businesses like hotel chains, Restaurants, Sports teams, and Asset Management Company. He founded the company in 1963 with a loan of $5000. Northland properties are the largest Hospitality conglomerate in North America expanding its shores to Europe, with its activities established in countries like the US, Canda, the UK, and Ireland. In 2011, Bob Gaglardi and his son Tom acquired the then bankrupt American sports team Dallas Stars NHL team in a $240 million deal
18. Lawrence Stroll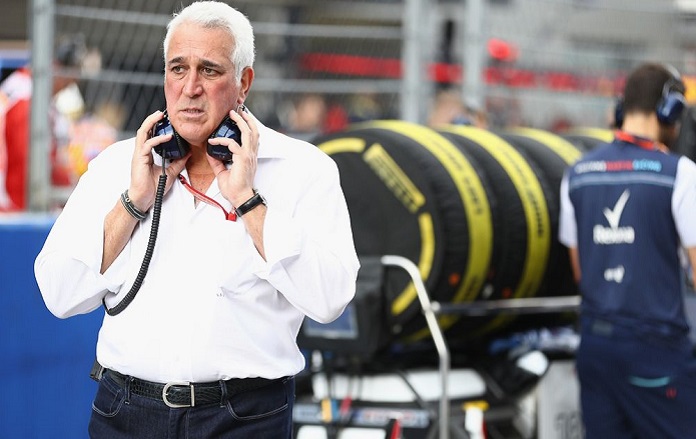 Net Worth: $2.6 Billion
Industry: Retail
Canadian Lawrence is a successful fashion businessman and the man behind the success of Tommy Hilfiger. He served as the Chief Executive Officer of Poloco S.A. The fashion magnate was with Tommy Hilfiger Corporation from 1998 to 2002 and also served as Chief Executive Officer of Pepe Jeans London Corporation from 1993 to 1998. He has been Chairman of Global Brands Acquisition Corp. since July 3, 2007.
Lawrence and Hong Kong-based Silas Chou founded Sportswear Holdings Ltd. They masterminded Michael Kors' successful IPO in 2011. The duo liquidated their 5.7% stake in Michael Kors in 2014 and Stroll stepped down from the board after being involved for over a decade at the fashion house. Since the IPO, they have earned a cash benefit of more than $3.5 billion.
17. Garrett Camp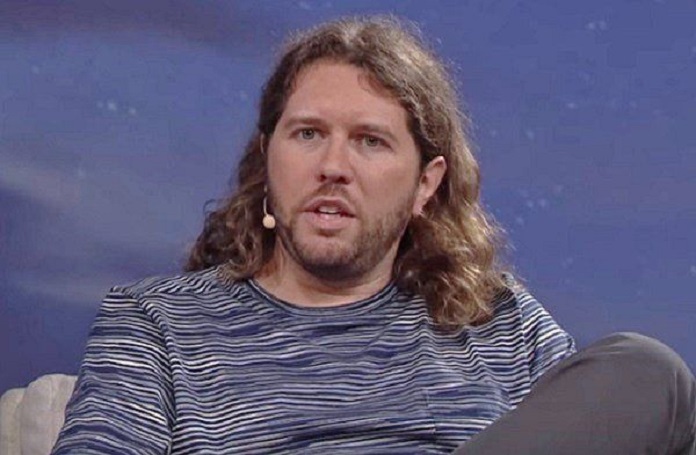 Net Worth: $3.0 Billion
Industry: Car Service
Garrett Camp co-founded Uber, the car-hire startup that has seen its valuation grow 10-fold in the past 18 months to $41.2 billion and the co-founder of StumbleUpon, a web-discovery platform with more 25 million registered users. He was the founding CEO of StumbleUpon but stepped down in mid-2012 to work on other ventures. He is the chairman of Uber, which he co-founded. Uber competes with taxis across the U.S. and in 53 different countries.
16. Arthur Irving
Net Worth: $3.4 Billion
Industry: Oil
Oil may no longer be a popular source of energy. But it is still profitable enough to keep Arthur Irving among the richest people in Canada. Arthur and his brother J.K., share the ownership of what is known informally as the Irving Group of Companies. He is the second son of industrialist K.C. Irving. Arthur Irving is the owner of Irving Oil, which operates more than 900 gas stations in Canada and the northeastern U.S. He also owns Canada's biggest oil refinery. His brother, James, is also a billionaire, the owner of J.D. Irving, a conglomerate with some two dozen companies in frozen foods, transportation, timber, shipping, and more.
15. Daryl Katz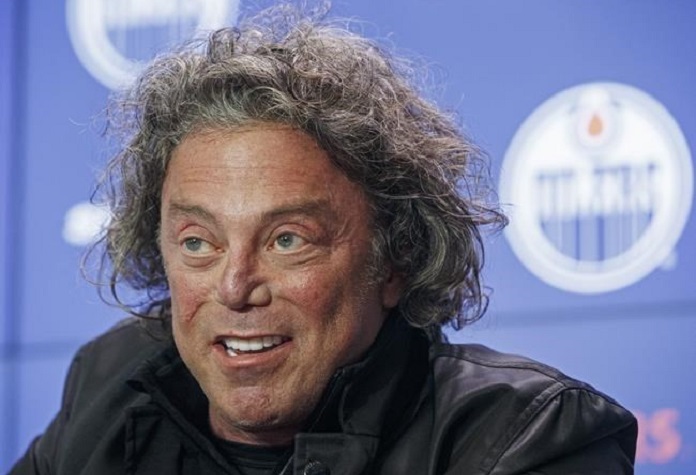 Net Worth: $3.4 Billion
Industry: Pharmaceuticals
Daryl Katz is the owner of Edmonton Oilers and the founder of eponymous Katz Group, one of the largest privately-owned enterprises in Canada. It has operations in the pharmacy, sports & entertainment, and real estate development sectors. He piled up a fortune in the pharmacy business when he established the eponymous Katz Group in 1990.
The company runs some 1,800 stores across Canada and employs 8,600 people. Katz also has investments in sports; he bought the NHL's Oilers in 2008. In real estate, he has been improving the downtown Edmonton area through the construction of the Edmonton Arena District. It will include a state-of-the-art arena for the team, a 62-story office tower, hotels, condos and a theatre complex.
14. Peter Gilgan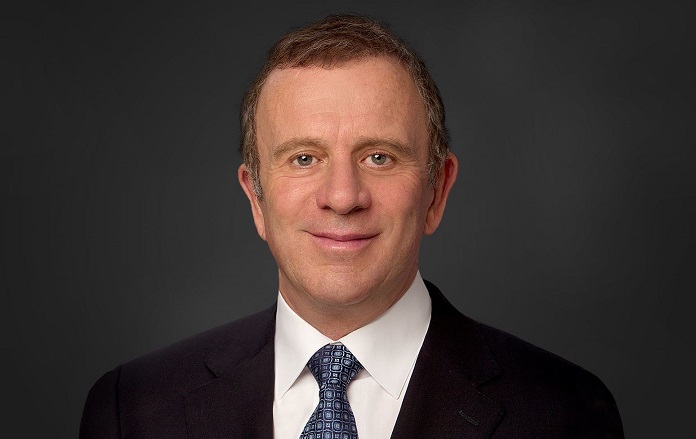 Net Worth: $3.6 Billion
Industry: Real Estate
Peter Gilgan is the CEO of Mattamy Homes which he founded in 1978. Mattamy Homes is a Toronto based home builder who has built over 90,000 homes for homeowners, considered to be one of the largest real estate setups across North America and Canada's largest residential home builder. Mattamy (named after the two oldest of his eight children, Matt and Amy) began designing and building planned communities from the ground up in 1986. 
Gilgan, who grew up as one of the kids amongst seven children in a middle-class family, initially worked as an accountant before venturing into real estate. Mattamy Homes is now a $3 billion revenue generation business and has helped Gilgan to 14th place among the richest people in Canada.
13. Alain Bouchard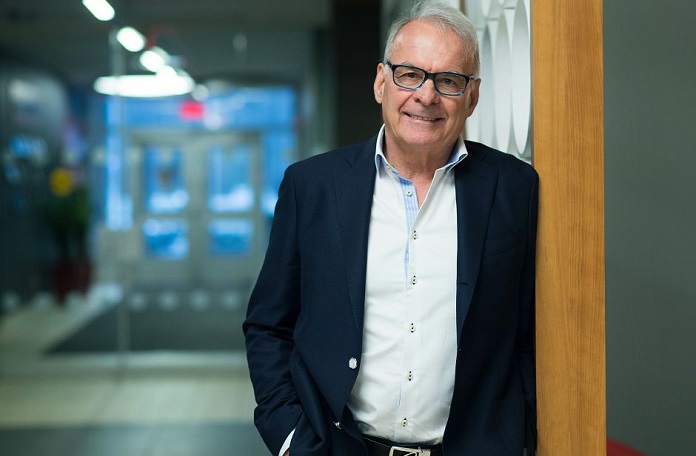 Net Worth: $3.7 Billion
Industry: Retail
Bouchard earned most of his fortune by snatching up competitors, including the Circle K group of convenience stores in 2003 and Scandinavian fuel and retail giant Statoil in 2012. He is the founder and chairman of Alimentation Couche-Tard, and also serves on the board of directors of Atrium Innovations, both located in Quebec. In September 2014, he stepped down as president and CEO of his convenience store conglomerate Alimentation Couche-Tard. Couche-Tard continued its expansion with the acquisition of 15 South Carolina stores from Garvin Oil Company. In turn, he has solidified his place among the richest people in Canada.
12. Anthony von Mandl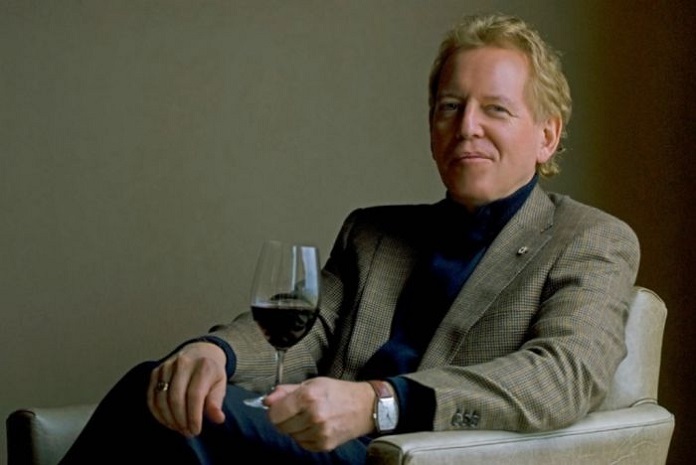 Net Worth: $4.2 Billion
Industry: Winery
Anthony Von Mandl started his career in his early 20's (22years old) in the Canadian Wine business as an importer in the 1970s. He then went on to create the read-to-drink alcoholic beverages White Claw Hard Seltzer and Mike's Hard Lemonade through his Mark Anthony Brands.
Through Mark Anthony Wine & Spirits, he is the top man for the Canadian wine import and export distribution network. Anthon Von Mandl has rightly sounded that in 2020, his company is expected to generate a revenue of about $4 billion. He currently owns and runs five wineries in Canada, which also include Mission Hill Winery in Okanagan Valley, British Columbia.
11. Emanuele (Lino) Saputo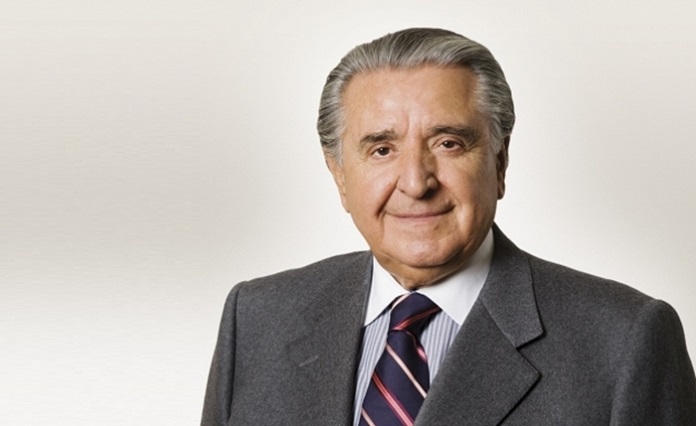 Net Worth: $4.3 Billion
Industry: Cheese
Canadian Emanuele (Lino) Saputo – is the chairman and founder of the family's global dairy business, which rakes in $7.4 billion a year peddling cheese and other milk products in 40 countries. Saputo's father, Giuseppe, founded Saputo Inc., Canadian cheese manufacturer in 1954 after moving to Canada from Sicily. Saputo, who has chaired the company since 1969, grew the business through acquisitions and took it public in 1997. His son, Lino Jr. has been the president and CEO of the company since 2004.
10. Chip Wilson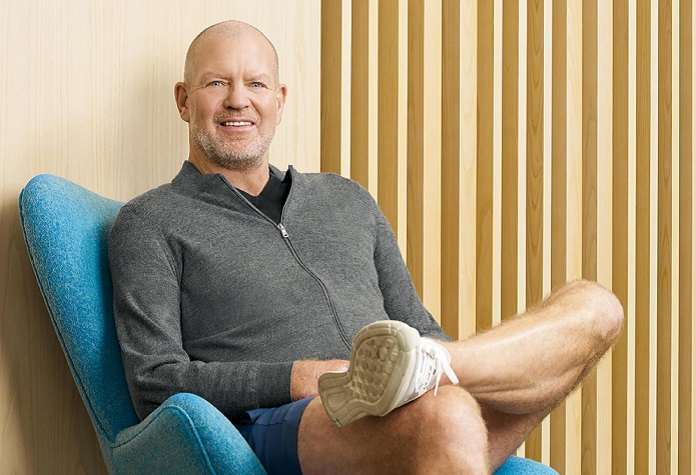 Net Worth: $4.3 Billion
Industry: Lululemon
Coming in at number ten of the richest people in Canada is Chip Wilson. A Canadian businessman who founded several retail apparels companies, most notably yoga-inspired athletic apparel company Lululemon Athletica Inc., popularly called "Lululemon." He was the chairman of the company. He left the company board in June 2014, and in August, he shed 50% of his stake in the company for $845 million. However, he still has nearly 21 million shares or about 10% of the yoga outfitter.
9. Jim Pattison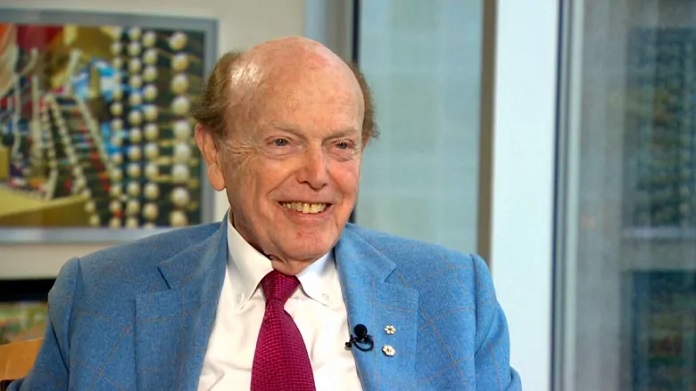 Net Worth: $4.7 Billion
Industry: Diversified
Jim Pattison, a business tycoon and philanthropist, is the Chief Executive Officer, Chairman and Sole Owner of the Jim Pattison Group, the second biggest privately held company in Canada. In 1961, he bought Pontiac Buick dealership in Vancouver. After more than 200 acquisitions, his Jim Pattison Group has translated into a big company with $6.6 billion in revenues and 36,000 employees.
The company owns numerous car dealerships, Overwaitea Foods, and Save-On-Foods, Ripley's Believe It or Not!, Guinness World Records and radio & TV stations in British Columbia and Alberta. He is also the owner of Vancouver Blazers of the World Hockey Association. So, not only does the company still sells cars, but it's also active in media, food and beverage, entertainment, agriculture, and other industries. His son runs Ripley's Believe It or Not! chain.
8. Mark Scheinberg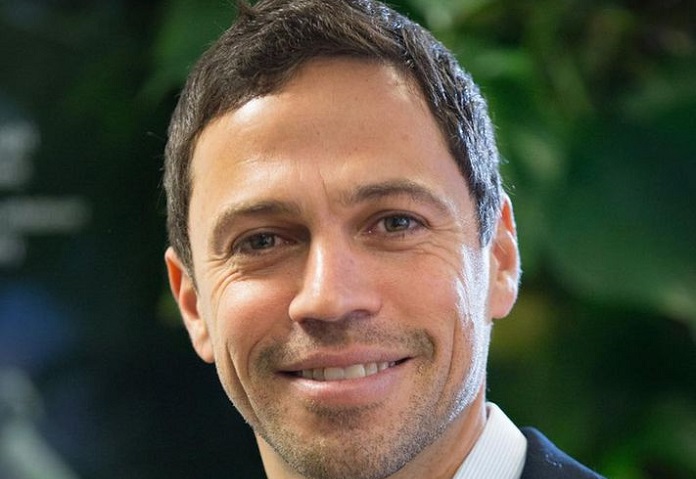 Net Worth: $4.9 Billion
Industry: Online Gambling
Mark Scheinberg earned a lot off online poker. He and his father Isai Scheinberg developed PokerStars into the largest online poker company in the world. The company established in 2001, first operated out of Costa Rica, but eventually shifted to the Isle of Man. In a deal that was supported by Blackstone's GSO credit division, PokerStars' parent, Rational Group, which also owned Full Tilt Poker, was sold for $4.9 billion in August to Amaya, a publicly-traded Montreal company.
7. Huang Chulong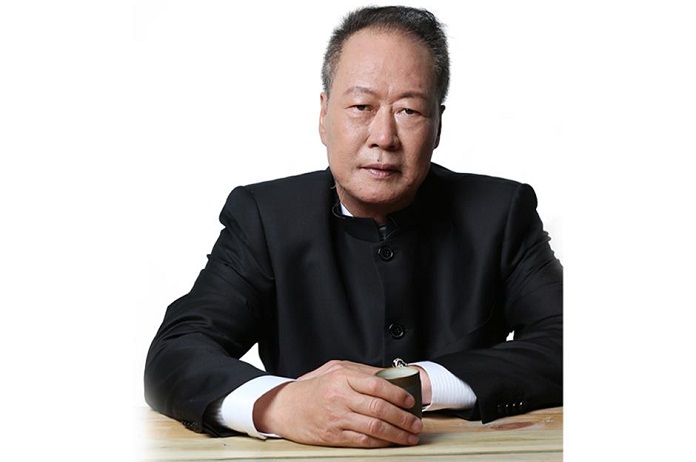 Net Worth: $5 Billion
Industry: Diversified
Huang Chulong is the Chairman of Galaxy group. The Real estate magnate Chulong has amassed his billions through Galaxy Group, a private real estate developer based in China. His company's portfolio includes hotels, office leasing and shopping malls, parking lot operations and real estate development. At age 61, Canadian citizen Chulong is among the 1000 richest people in the world. 
6. James Irving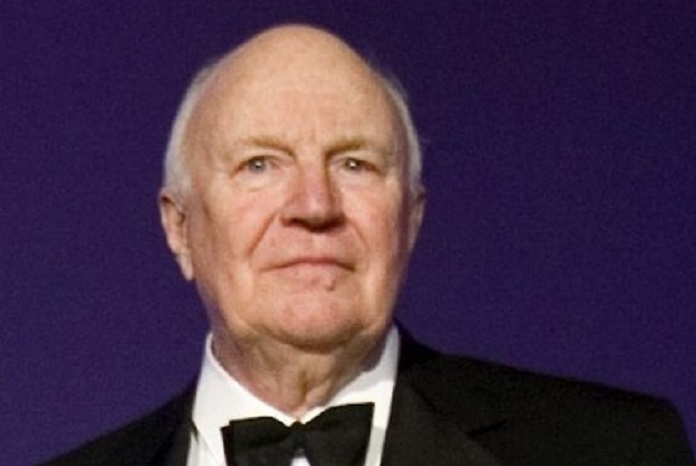 Net Worth: $5.4 Billion
Industry: Diversified
He is the eldest son of industrialist K.C. Irving. He is the owner of J.D. Irving, a conglomerate with some two dozen companies in frozen foods, retail, shipbuilding, transportation and more. The company is one of Canada's biggest landowners, with 260,000 acres in Nova Scotia. Its timber and forestry operation are located in New Brunswick. It has planted over 877 million trees since 1957.
5. Tobi Lutke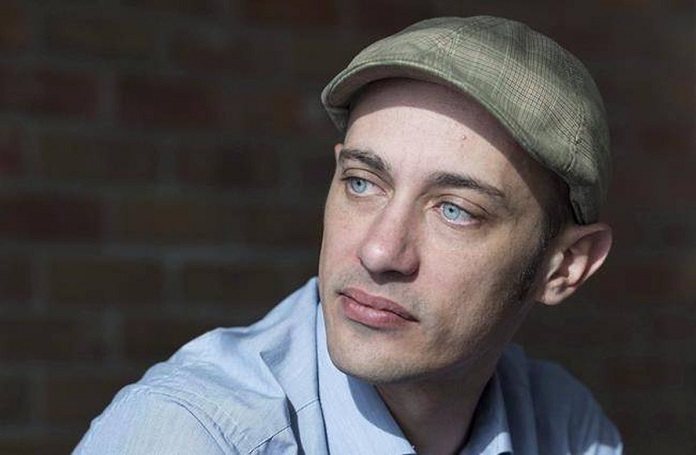 Net Worth: $6.4 Billion
Industry: E-commerce
Wrapping up the top five of the richest people in Canada is Tobias "Tobi" Lütke. A German-born Canadian billionaire entrepreneur, and the founder and CEO of Shopify, a company based in Ottawa. He has been part of the core team of the Ruby on Rails framework important for developing web, mobile applications, and has created open-source libraries such as Active Merchant. Shopify helps e-commerce stores set up and run online stores. Tobi owns over 6% of Shopify, which went on public trading in 2015. Shopify records over a $1 billion revenue yearly with over a million customers across 175 countries.
4. David Cheriton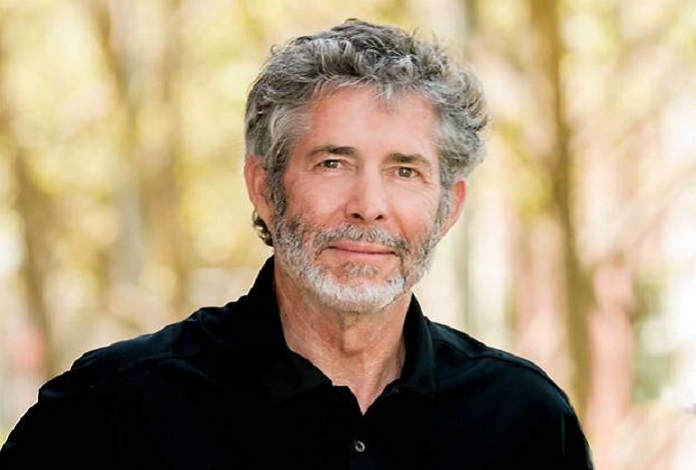 Net Worth: $6.6 Billion
Industry: Google
Cheriton is a computer science professor at Stanford University and also an investor in technology. He is one of the first investors in Google, having written the founders a $200,000 cheque in August 1998.
Aside from his Google investments, he is also an owner and investor in technology companies like Arista, VMWare, and Asta Data Systems. So far, he has invested in more than 20 companies. Beyond investments, David Cheriton is also a known philanthropist. He has donated more than $100 million to education.
3. Galen Weston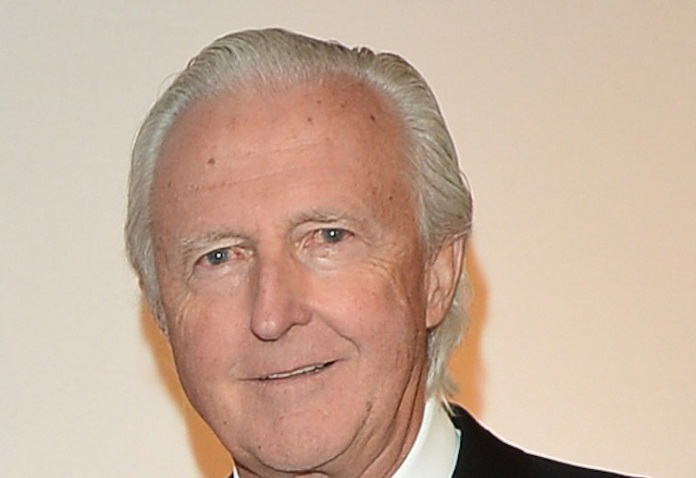 Net Worth: $7.6 Billion
Industry: Retail
Galen Weston is a businessman and philanthropist. He serves as Executive Chairman of George Weston Limited, a leading food processing and retail giant founded by his grandfather in 1882. After successfully operating grocery and retail stores in Ireland, Galen was handed the reins to Loblaws, a struggling supermarket chain owned by his father, in 1972. He changed the company around by cutting off underperforming stores and redesigning the rest. His son, Galen Jr. controls Loblaws today; it bought Canadian drugstore chain Shoppers for about $12 billion in July 2013.
The elder Weston also oversees Selfridges Group, whose department store holdings include Ogilvy's and Holt Renfrew in Canada; Brown Thomas in Ireland; Selfridges in the United Kingdom; and de Bijenkorf in the Netherlands. Galen Weston and his wife, Hilary, developed Windsor, a 416-acre luxury residential community in Vero Beach, Fla.
2. Joseph Tsai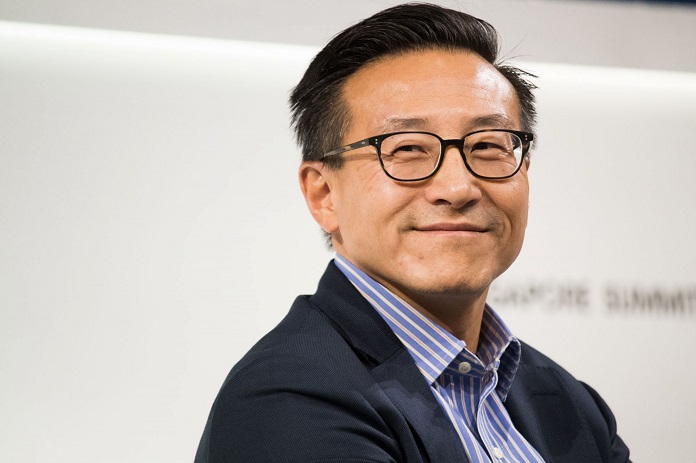 Net Worth: $11.3 Billion
Industry: E-Commerce
Canadian business tycoon Joseph Tsai's is the vice-chairman of Alibaba Group. Joseph Tsai was born in Taiwan, and he has undergraduate and law degrees from Yale University. His wealth more than doubled after Alibaba Group began trading in New York in September 2014 in the world's biggest IPO. He's one of the two wealthiest people in the world who founded the company, the second being, Jack Ma. As vice chairman, he's helped lead a flurry of overseas deals for the e-commerce juggernaut.
See Also: 10 Richest Companies by Valuation and How Much They are Worth
1. David Thomson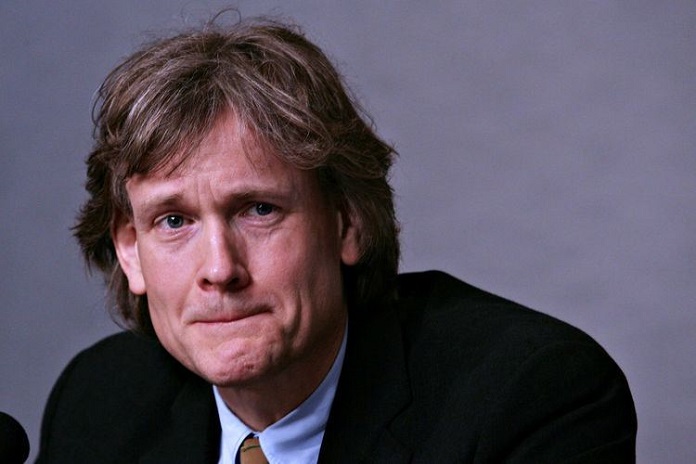 Net Worth: $34.8 Billion
Industry: Media
Leading the pack of the richest people in Canada is David Thomson. David is the son of late Kenneth Thomson, 2nd Baron Thomson of Fleet. He and his family are the owners of a media and publishing company established by their grandfather Roy Thomson. Now in its third generation, the family business is run through private holding company Woodbridge, which holds a 57% in Thomson Reuters; David Thomson serves as chairman of Thomson Reuters.
He became the chairman of Thomson Corporation in 2006 when his father died. After the acquisition of Reuters, he became the chairman of the merged entity, Thomson Reuters in 2008. His brother Peter Thomson is co-chair of Woodbridge, which holds assets owned by Roy Thomson's seven grandchildren.
Recap
Here is a rundown on the 25 richest people in Canada:
David Thomson
Joseph Tsai
Galen Weston
David Cheriton
Tobi Lutke
James Irving
Huang Chulong
Mark Scheinberg
Jim Pattison
Chip Wilson
Emanuele (Lino) Saputo
Anthony von Mandl
Alain Bouchard
Peter Gilgan
Daryl Katz
Arthur Irving
Garrett Camp
Lawrence Stroll
Bob Gaglardi
Jean Coutu
Charles Bronfman
Mitchell Goldhar
Robert Miller
Barry Zekelman
Carlo Fidani