Billions of pounds were lost due to the Coronavirus pandemic in Britain as many businesses were badly hit by the economic crisis caused by the pandemic. Recent reports show that the total worth of British billionaires (£743 billion) in early 2020 was £29 billion short of their total net worth in 2019. And with the release of The Times list of Richest People in Britain, we see that while some of the wealthiest people got richer, others lost a good chunk of money, but there was also an influx of new entrants on the list. In the wake of the foregoing, here is a list of the 25 richest people in Britain in 2020.
1. Sir James Dyson and Family
Net Worth: £16.20 Billion
Industry: Household Goods & Technology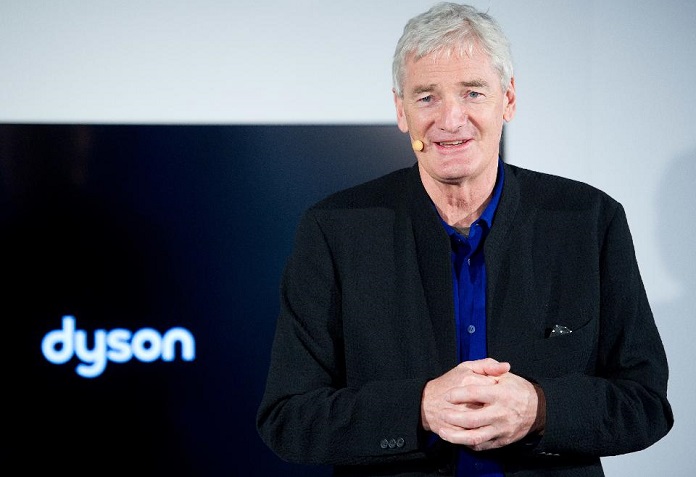 Famed as the inventor of the dual cyclone bagless vacuum cleaner, Sir James Dyson is the founder of Dyson Ltd. He started the company back in 1991, and over the years, the company has become a known dealer on household equipment, which include vacuum cleaners, hand dryers, hairdryer, lights, and heaters, among many others. As his business progressed over the years, he achieved worldwide recognition not just for his inventions but also for his foundation, James Dyson Foundation, which encourages students to study engineering. The renowned inventor has been named on the rich list for a couple of years now, but he emerged as the wealthiest person in the United Kingdom for the first time in 2020 with a net worth estimated at £16.20 million.
2. Sri and Gopi Hinduja and Family
Net Worth: £16 Billion
Industry: Manufacturing & Finance
The London-based brothers Srichand and Gopichand co-chair Hinduja Group, a multinational conglomerate formed in Mumbai, India. The company dates as far back as 1924, and it has moved its base over the periods from India down to Ira. However, following the hardships the company faced due to the Islamic Revolution in Iran, it had to move its base to Europe.
The Hinduja brothers piled up their huge wealth through property development, car manufacturing, and more recently, banking, call centers, as well as healthcare facilities. They were named the richest people in Britain in 2019. However, due to a slight decrease in their net worth, which is currently £16 million, they have dropped to second place.
3. David and Simon Reuben
Net Worth: £16 Billion
Industry: Investments & Real Estates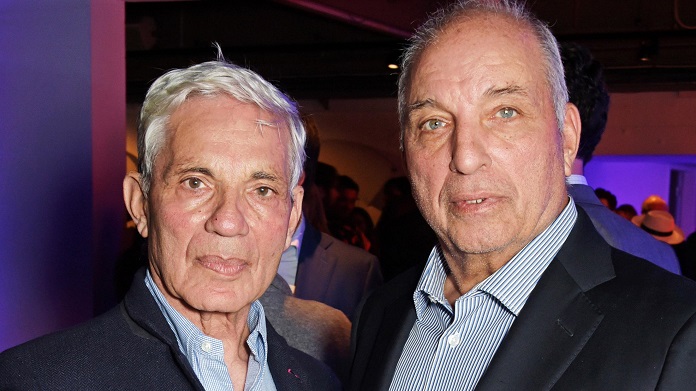 Beyond being brothers, David Reuben and Simon Reuben also happen to be business partners. The pair teamed up to form Reuben Brothers and their initial investment was in the metal business in the early '90s. They also became notable for owning a lot of properties and closing several real estate deals. One of such deals includes the selling of some of the Travelodge hotels for £500 million and owning chains of hotels in Europe, as well as London Oxford airport and London Heliport airport. The pair currently sits on a £16 million net worth, sharing the second spot on the list of richest people in Britain alongside the Hinduja family.
4. Sir Leonard Blavatnik
Net Worth: £15.781 Billion
Industry: Investment, Music & Media
Sir Leonard Blavatnik is notable as a British-American business mogul, who amassed his wealth by investing in diverse companies via his firm Access Industries (AI), which he started in 1986. The long string of AI investments cover sectors like petrochemicals, entertainment, media, telecommunications, and real estate. More so, apart from Europe, he also has huge investments in North and South America, as well as Russia. All these long-term holdings in various countries have contributed to his current net worth of £15. 781 billion, making him the 4th richest person in Europe. There's also an improvement to his current net worth compared to last year when he had a net worth of £14.4 million.
5. Sir Jim Ratcliffe
Net Worth: £12.15 Billion
Industry: Retail
Sir Jim Arthur Ratcliffe is known as a British businessman, who earned his fortune through his company Ineos chemicals group, which he started in 1998. Before founding Ineos, the chemical engineer had worked for the popular oil firm, Exxon. With the success of his business, he went on an investment spree and currently owns a football club, a skiing club, as well as a racing club. In May 2018, the British business magnate topped the chart as the richest person in the UK with a net worth of £21.05 billion. However, he is currently placed at the 5th position on the list of the richest people in Britain, with a net worth of £12.15 billion
6. Kirsten Rausing and Jörn Rausing
Net Worth: £12.10 Billion
Industry: Inheritance & Investment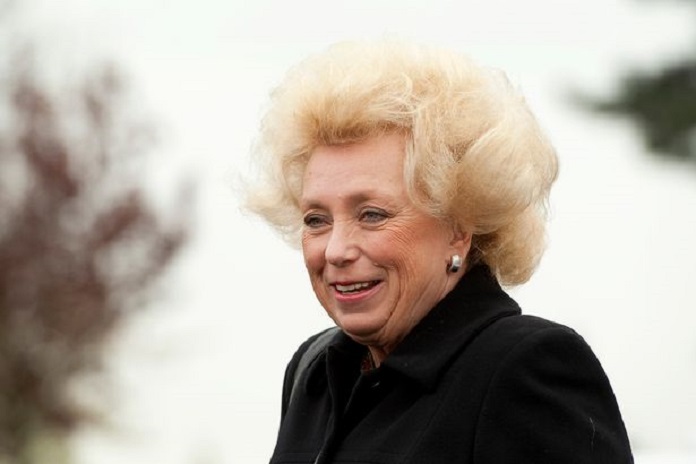 The Swedish siblings, Kirsten and Jorn Rausing are the leading shareholders sitting on the board of Swiss packaging group, Tetra Laval (formerly known as Tetra Pak). They both reside in Britain with their father, Gad Rausing. Kristen and Jörn, who are listed as the 6th richest people in Britain, inherited Tetra Pak and went on to turn it into a multinational food packaging company that accounts for their £12.10 billion net worth. More so, Jorn is part of the board of directors of Ocado, a foremost British online supermarket, where he also owns a significant number of shares.
7. Alisher Usmanov
Net Worth: £11.68 Billion
Industry: Mining & Investment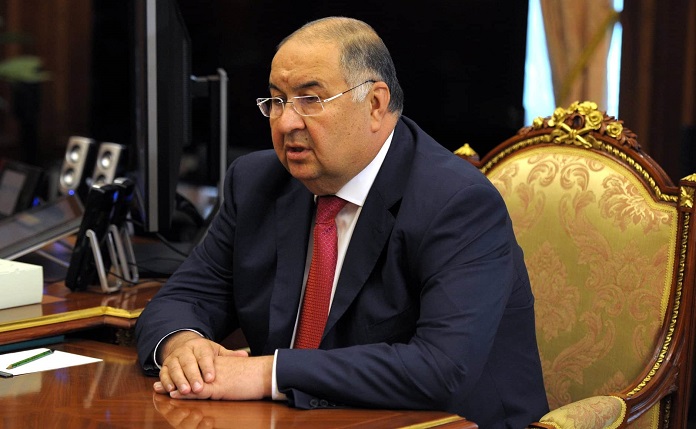 Alisher Burkhanovich Usmanov is an Uzbek-born Russian business tycoon. The business magnate earned most of his fortune from steel and iron ore mining companies such as Metalloinvest, a Russian industrial conglomerate, which consolidated in 2006 JSC Metalloinvest's assets. He also has a near-30% stake in Arsenal football club alongside Farhad Moshiri, and he owns the Kommersant Publishing Houses. More so, he is a co‑owner of Russia's second-biggest mobile telephone operator, MegaFon, as well as Mail.Ru group and several other investments. It's no surprise that he is named among the richest people in Britain in 2020 as he has amassed a whopping net worth of £11.68 billion. Although his rank on the list is the same as in 2019, his net worth increased by £ 0.34 billion.
8. Guy Weston, Galen Weston Jr., George G. Weston, and Weston Family
Net Worth: £10.53 Billion
Industry: Retailing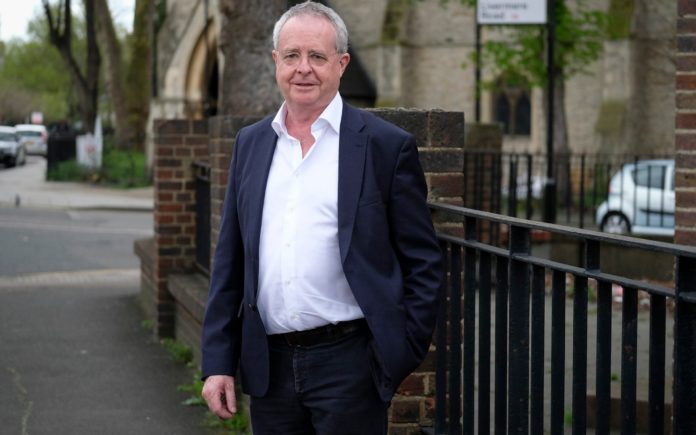 The Weston family is a notable English family who is thriving in the food processing and distribution business. Galen Weston Jr. currently serves as the Chairman of George Weston Limited. His father Galen Weston Sr., a renowned English businessman and philanthropist sits as the Executive Chairman of the popular food processing chain. The group has several other big food stores such as Loblaw supermarket chain, Weston Foods, and the British branch of the Weston empire, Associated British Foods (ABF). The business is also co-run by George G. Weston and Guy Weston, who serves as the chairman of Garfield Weston Foundation. The family, who ranked 13th on the 2019 rich list, currently holds the position as the 8th richest people in Britain with a net worth of £10.53 billion. Their 2020 net worth improved by 0.48 billion when compared to their £10.05 net worth in 2019.
9. Charlene de Carvalho-Heineken and Michel de Carvalho
Net Worth: £10.30 Billion
Industry: Inheritance, Banking & Brewing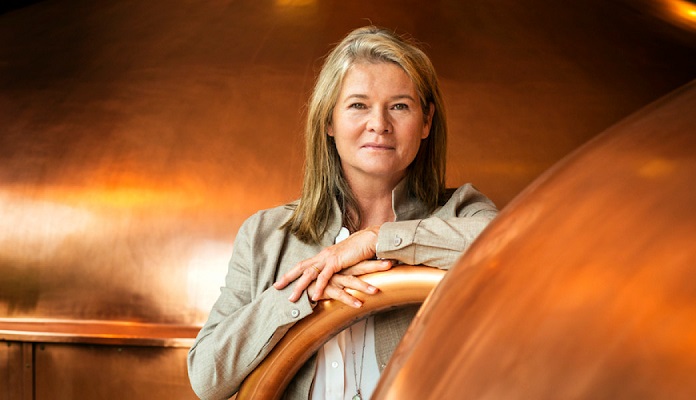 Charlene de Carvalho-Heineken inherited Dutch brewer Heineken International, the world's 3rd biggest brewer worth £28.4 billion, as the only child of Freddy Heineken upon his death in 2002. Her family's stake is worth around £6.4 billion. She resides in London and Switzerland with her husband, Michel. She is currently listed as one of the British billionaires with a net worth of £10.30 billion as of 2020.
10. The 7th Duke of Westminster and Grosvenor Family
Net Worth: £10.295 Billion
Industry: Inheritance and Property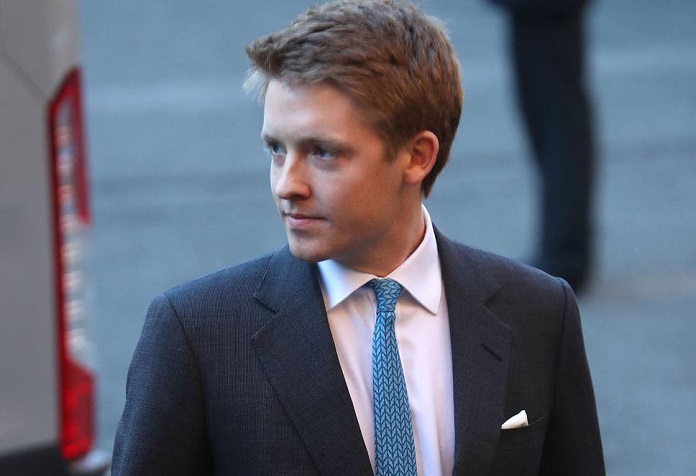 Major General Gerald Cavendish Grosvenor is an English Billionaire, landowner, peer, business tycoon, and former Territorial Army officer in the British Army. He earns most of his fortune from inherited land that dates back to 1677. He owns the property company Grosvenor Group. The Grosvenor family who currently ranks 10th on this rich list with a net worth of £ 10.295 billion. This also makes the 7th Duke of Westminster one of the richest persons in the world under the age of 30.
11. Mikhail Fridman
Net Worth: £10.234 Billion
Industry: Banking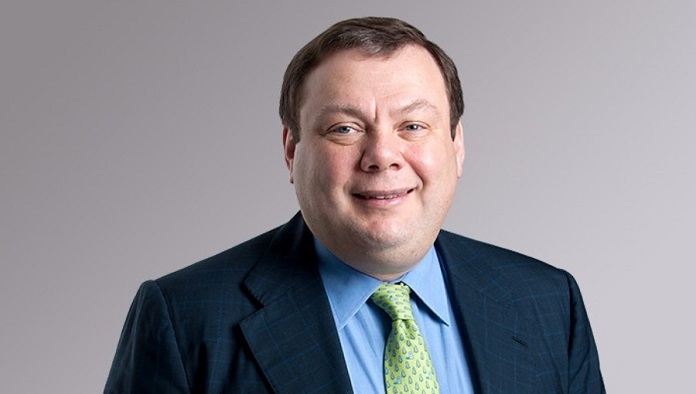 Mikhail Fridman is a Russian businessman based in London, and he is notable as the co-founder of Alfa-Group. He also started Alfa-Bank back in 1991, and it has grown to be one of the largest banks in Russia. In 2017, he was named the most important businessman in Russia, and in 2019, he made the Forbes rich list as the 10th richest person. As of 2020, he holds the 11th position on Britain's rich list with a net worth of £10.234 billion
12. Roman Abramovich
Net Worth: £10.156 Billion
Industry: Oil & Gas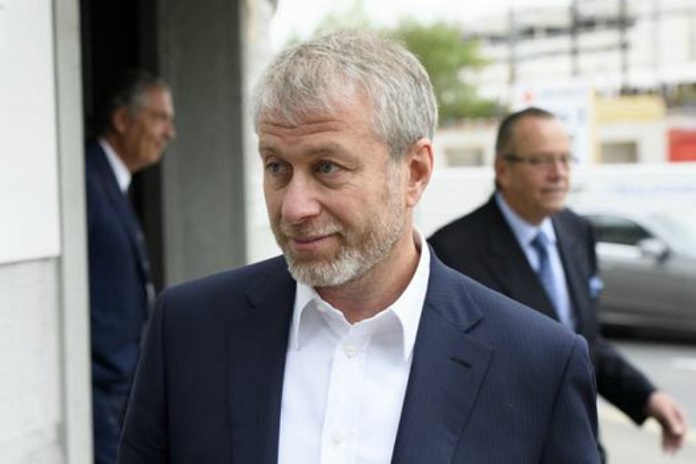 Roman Arkadyevich Abramovich is a Russian business tycoon, investor, and politician. The business magnate is the main owner of the private investment company, Millhouse LLC. He is also popular as the owner of the English football club, Chelsea F.C. His fortune has grown over the years by investing in various commodities and energy companies. However, Roman Abramovich's net worth experienced a decrease as it reduced from £11.221 billion in 2019 to £10.156 in 2020.
13. Marit Rausing and Family
Net Worth: £9.59 Billion
Industry: Inheritance & Investment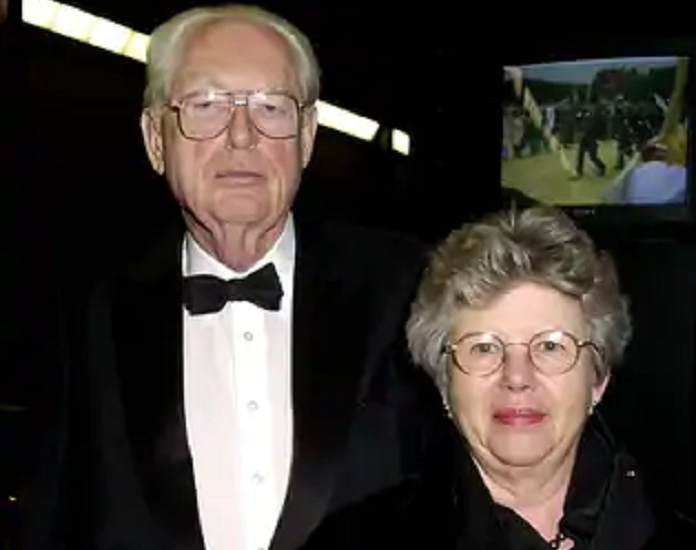 Marit Rausing is the wife of Han Rausing, the notable Swedish packing magnate who co-inherited Tetra Pak. Marit was listed as the 13th richest person in Britain in 2020 as she had to her name £9.59 billion net worth. Her fortune is believed to have come from the popular food packing business the family deals in which is currently a multinational business. More so, her husband's demise in 2019 contributed to her being named on the rich list as she inherited this massive net worth from him. She is the second Rausing on this list after Kirsten and Jorn Rausing.
14. Ernesto and Kirsty Bertarelli
Net Worth: £9.2 Billion
Industry: Pharmaceuticals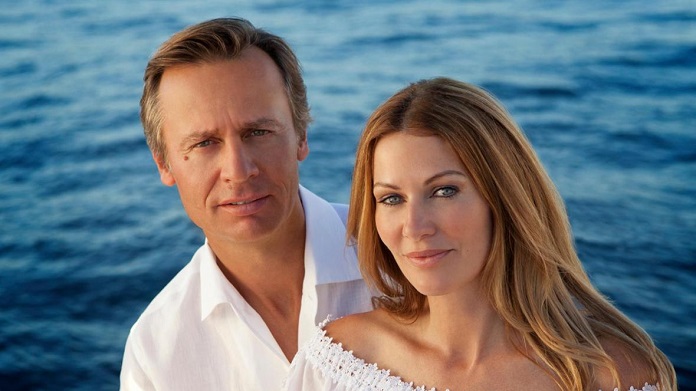 Ernesto Bertarelli is a businessman with Italian-Swiss heritage who was named the wealthiest man in Switzerland after he sold his family's pharmaceutical company Serono, which used to be Europe's largest biotech firm, to German drug producers, Merck KGaA in 2007. The new company which was formed was named Merck Serono, and this alliance brought the businessman a huge fortune in the coming years. Currently, his wealth with that of his wife, Kristy, a former Miss U.K, sits at £9.2 billion.
15. Anil Agarwal
Net Worth: £8.5 Billion
Industry: Mining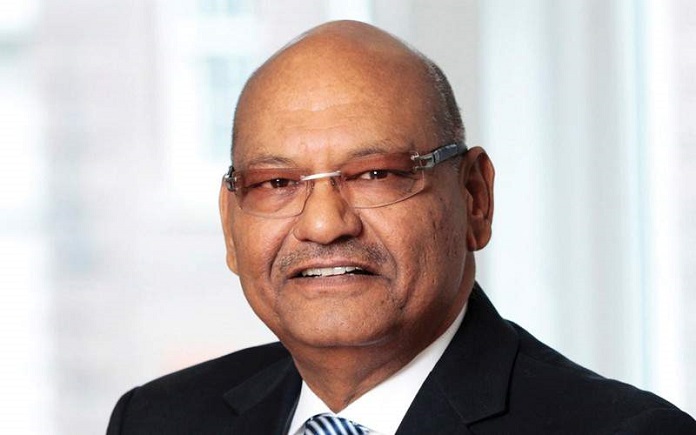 Anil Agarwal is popular as the founder and the Chairman of Vedanta Resources Limited, the first Indian company to be listed on the London Stock Exchange. The business magnate, who currently resides in London, controls a string of investments across the world via Volcan Investments. Notable among his investments include a holding of 19% in the South African mining company, Anglo America. Forbes listed Anil Agarwal on the rich list of 2020, having amassed a whopping net worth of £8.5 billion.
16. Denise Coates and Peter Coates
Net Worth: £7.166 Billion
Industry: Gambling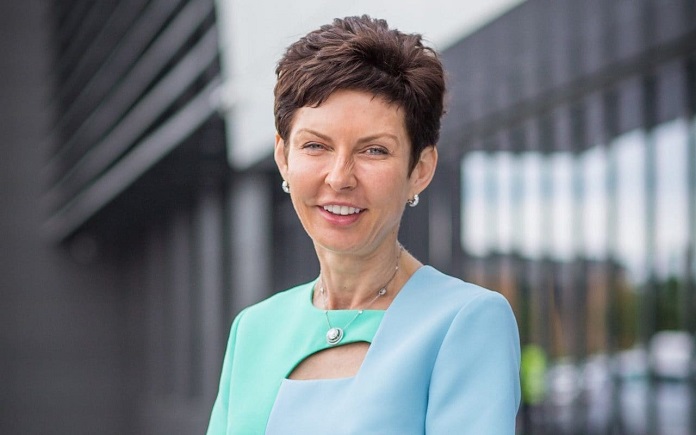 British billionaire businesswoman Denis Coates and her brother Peter Coates are co-founders of the leading online gambling company, Bet365. Peter Coates is also notable as the chairman of the British football club, Stoke City. The Coates siblings have been able to work their way up from the 19th position as of 2019 rich list to 16th position in the 2020 rich list. They share a net worth of £7.166 billion, which shows an increased from their 2019 net worth of £6.856
17. Sir David Barclay and Sir Frederick Barclay
Net Worth: £7.00 Billion
Industry: Property, Media, Internet & Retailing
Sir David and Sir Frederick Barclay are London born identical twins. They earned most of their fortune from retail and hotel operations such as Maybourne. They have a strong business interest basically in media, retail, and property. These twins are best known for purchasing The Telegraph newspaper in 2004 for £665 million and have worked quite hard to turn it into one of the leading firms in the world. However, despite their massive wealth, which sits at £7 billion as of 2020, the pair still maintain a very private personal lifestyle.
18. Charles Cadogan, 8th Earl Cadogan, and Family
Net Worth: £6.817 Billion
Industry: Property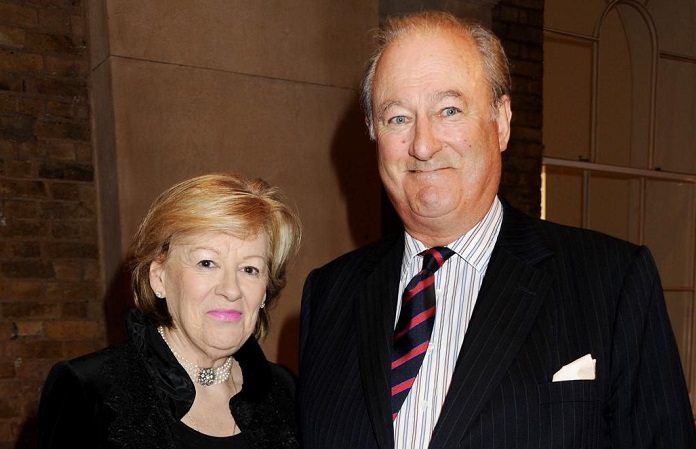 Charles Cadogan's wealth has surged alongside the increasing property values in London. He and his family have an extensive real estate portfolio worth more than $6 billion that dates back to the Georgian kings. The Sunday Times linked his rise in wealth to the London property price boom as the Cadogan Group owns more massive acres of land in Chelsea. Additionally, they are famous for redeveloping Sloane Street, a known shopping destination in London named after an ancestor, with a new plaza of expensive shops. As of early 2020, they were listed among the richest people in Britain and their net worth is £6.817 billion.
19. Lakshmi Mittal and Family
Net Worth: £6.781 Billion
Industry: Steel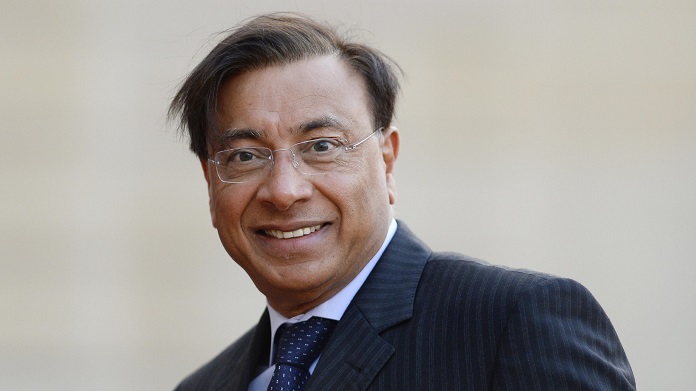 Lakshmi Niwas Mittal is an Indian business magnate who resides in the United Kingdom. He is popular for his success in the steel industry and currently serves as the CEO and chairman of ArcelorMittal. His company is regarded as the largest steel production company in the world. The billionaire also has about 20% holding in the English football club, Queens Park Rangers F.C. As of 2020, he is listed among the richest persons in Britain, and his net worth is pegged at £ 6.781 billion.
20. John Fredriksen and Family
Net Worth: £6.625 Billion 
Industry: Shipping & Oil Services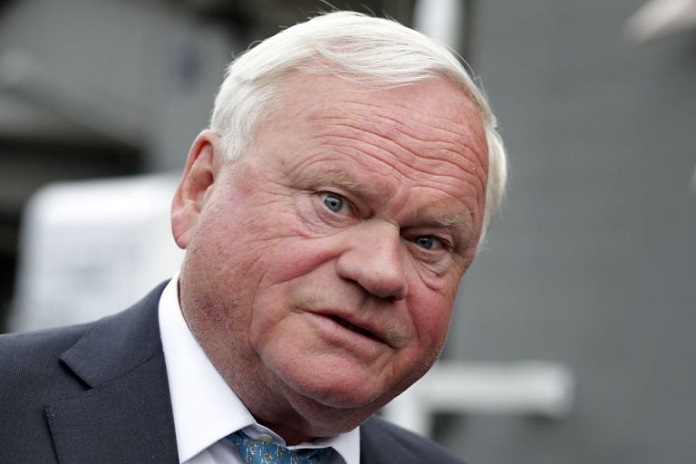 Norwegian shipping magnate, John Fredriksen is one of the richest persons living in Britain and has been named among the Lloyds list of top 10 most influential people. His business interest can be traced to companies like Seadrill, Mowi, Golden Ocean Group, and Deep Sea Supply. He also established the investment companies Hemen Holdings and Meisha, through which he controls other firms like Frontline and Golar LNG. The Fredriksen family's present net worth of £6.625 billion got them a spot on our rich list for 2020.
21. Mohamed Bin Issa Al Jaber and Family
Net Worth: £6.65 Billion
Industry: Real Estate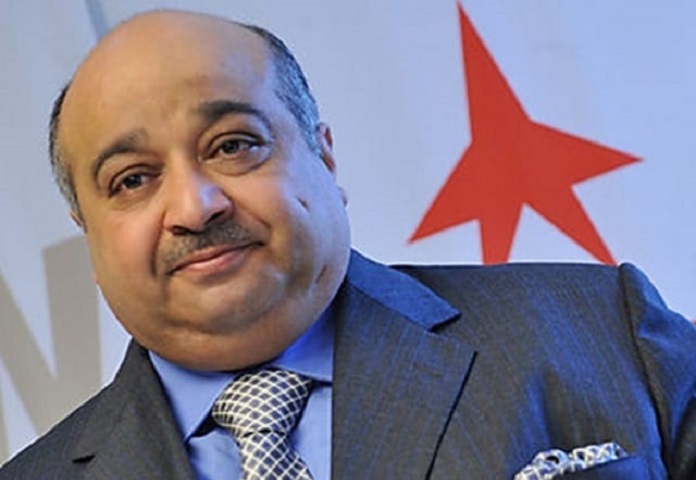 Mohamed Bin Issa Al Jaber, best known for hotel and resort investments through the MBI Group, is an Arab businessman and philanthropist. He is also famous for his philanthropy through the MBI Al Jaber Foundation, based in London. He runs the London-based MBI International Holdings Group, a company that invests in property, hotels, food, and energy. The business tycoon owns a series of luxury and budget hotels in Europe and Egypt through JJW Hotels & Resort. His current wealth is pegged at £6.65 billion.
See Also: List of 10 Poorest Third World Countries With Their GDP Per Capita
22. Salma Hayek & François-Henri Pinault
Net Worth: £6.6 Billion
Industry: Diversified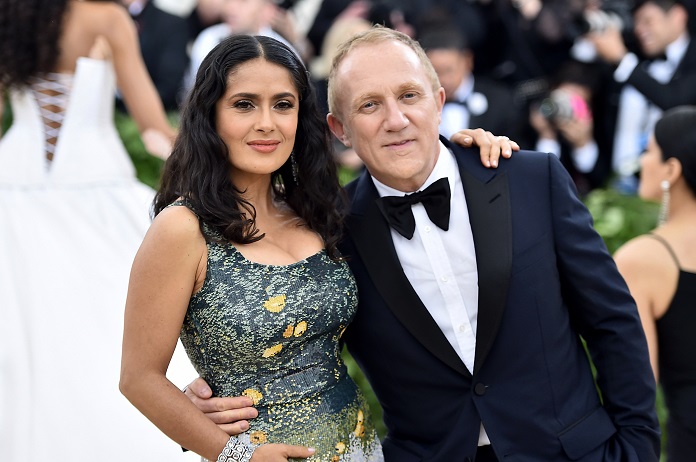 Hollywood actress Salma Hayek and her husband also made the list of the richest people in Britain in 2020. Salma's fortune comes mainly from her job as an actress, and she also runs her makeup line, as well as sells organic juices. Her husband, on the other hand, is an executive at his family's company, Kering, which is notable for working with top-notch fashion brands like Gucci. Together, the power couple has a whooping £6.6 billion fortune to their name.
23. Sir Henry Keswick and Family
Net worth: £6. 356 Billion
Industry: Diversified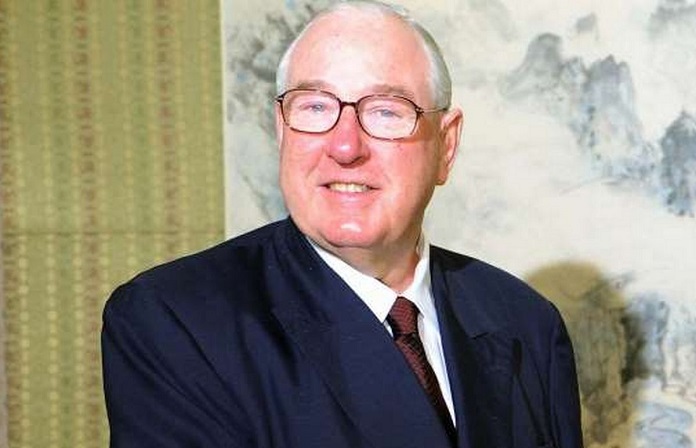 Sir Henry Keswick is a British businessman who controlled the affairs of the Jardine Matheson conglomerate in Hong Kong, which invests and runs companies that span fast food, retail, property, and motoring. However, he retired from the board of directors of the company in 2012. Before that, he had served as the Chairman of Jardine Matheson Holdings Ltd. As of 2020, the businessman boasts of a net worth estimated to be £6.356 billion, which places the Keswick family among the richest people in Britain.
24. Nicky Oppenheimer and Family
Net Worth: £6.06 Billion
Industry: Diamonds & Investment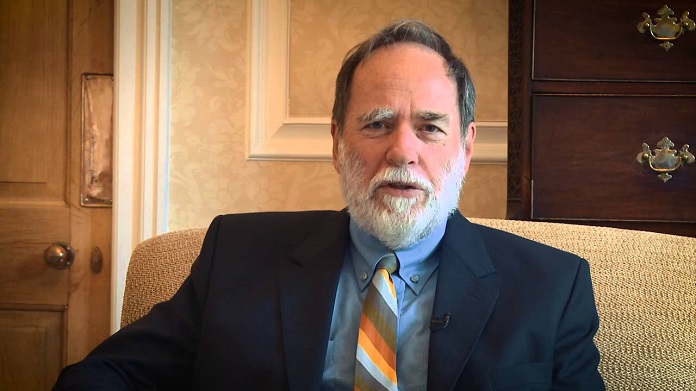 Nicky Oppenheimer is a South African businessman and philanthropist. He cashed out of the diamond business and went into investing when his family ended their 85-year reign as the diamond giant, De Beers in 2012. Nicky sold his 40% stake in the company for $5.1 billion in cash. Apart from serving as the Chairman of De Beers diamond mining company and its subsidiary, Nicky Oppenheimer was also a one-time deputy Chairman of the Anglo-American Corporation. He also owns an estate, an organic farm, as well as extensive investments in South Africa and in the mining group Anglo-American, which accounts for his current £6.06 billion net worth.
25. John Reece
Net Worth: £4.279 Billion
Industry: Chemicals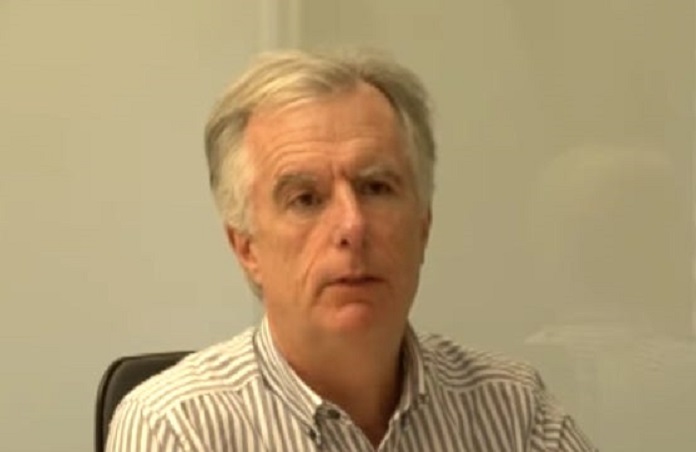 John Reece is a British businessman, who was an accountant and partner at the popular audit firm, PricewaterhouseCoopers. After serving in the firm for several years, he moved over to join the leading chemical firm, Ineos in 2000. There he holds the position of Chief Financial Officer, as well as a portion of the firm's shares. As of 2020, the British billionaire has a net worth of £4.279 billion, which earned him a spot among the richest people in Britain.
Summary
Here is a recap of the top 25 richest people in Britain:
Sir James Dyson and Family
Sri and Gopi Hinduja and Family
David and Simon Reuben
Sir Leonard Blavatnik
Sir Jim Ratcliffe
Kirsten Rausing and Jörn Rausing
Alisher Usmanov
Guy Weston, Galen Weston Jr., George G. Weston, and Weston Family
Charlene de Carvalho-Heineken and Michel de Carvalho
The 7th Duke of Westminster and Grosvenor Family
Mikhail Fridman
Roman Abramovich
Marit Rausing and Family
Ernesto and Kirsty Bertarelli
Anil Agarwal
Denise Coates and Peter Coates
Sir David Barclay and Sir Frederick Barclay
Charles Cadogan, 8th Earl Cadogan, and Family
Lakshmi Mittal and Family
John Fredriksen and Family
Mohamed Bin Issa Al Jaber and Family
Salma Hayek & François-Henri Pinault
Sir Henry Keswick and Family
Nicky Oppenheimer and Family
John Reece