Wealthy women have broken another set of records on the new FORBES list of the World's Billionaires that just got released. It's really a nice gain that the women are killing it big time when it comes to finances. Even though as of yet women still take a tiny percentage of the list – just 11% of the total, but they are now pushing up on the list. One good thing about these women among the billionaires is that they have so much money you wouldn't even be able to spend it all!
They are uber wealthiest women with enough money to make you wish you were in their place. Sure, many of the women among the billionaire ranks inherited their wealth from either their husbands or their fathers. Just a handful of the women are self-made billionaires. So you might say that one life ended and another started the very day these women buried their fathers or husbands. Now glance below to see the 20 women breaking records for all the women in the globe.
20. Carrie Perrodo
Net Worth: $5.5 billion
Industry: Oil
Country: France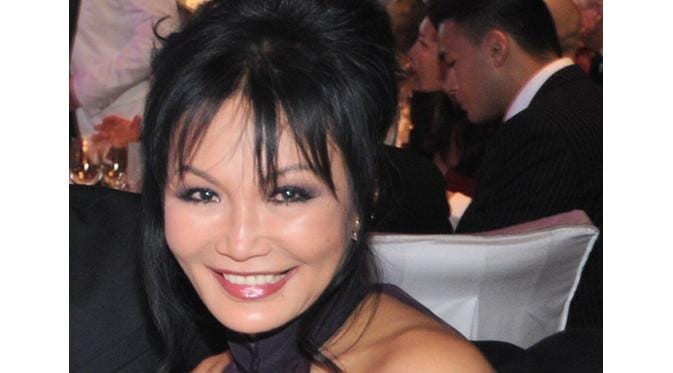 Carrie Perrodo is a Singapore-born French businesswoman and ex-model. She has already climbed the ladder of prominence in modeling when she met her special someone, a French entrepreneur, Hubert Perrodo, in the early 1970s. Following their marriage, her husband founded and solely owned the oil group, Perenco, until he died in 2006. She inherited the company after the death of her husband. The company has translated into one of the world's biggest family-owned oil companies with estimated annual revenues of more than $5 billion and far-flung operations in the likes of Gabon, Peru, and Vietnam.
19. Margarita Louis-Dreyfus
Net Worth: $5.6 billion
Industry: Commodities
Country: Switzerland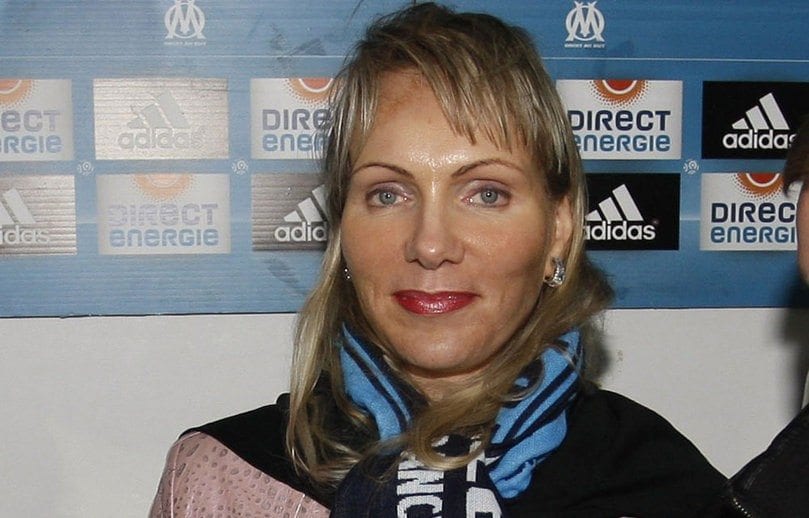 Margarita is a Russian-born Switzerland billionaire businesswoman. She is the chairman of Louis Dreyfus, a French commodities behemoth. She took over as the head of the Louis Dreyfus Group in 2009, after the death of her husband, Robert, from leukemia. She recently disposed of the company's energy trading business in 2012, shook up management, and announced her intention to hike her stake. The company is said to have been searching for a CEO since April 2014, announcing in late December that negotiations with top-candidate and former Viterra head Mayo Schmidt fell through.
18. Sandra Ortega Mera
Net Worth: $6.7 billion
Industry: Zara
Country: Spain
Sandra Ortega Mera is a Spanish billionaire and the daughter of the fifth-richest person in the world, Amancio Ortega, founder of clothing giant Inditex. She inherited her fortune from her mother Rosalia Mera, who died suddenly in August 2013. Sandra got 89% of Rosp Corunna, the holding company Mera used to invest her wealth. Now among the richest people in Spain, Sandra holds a stake in her father's company, Inditex, but she is not involved in running the company.
17. Eva Gonda de Rivera
Net Worth: $6.7 billion
Industry: Beverages
Country: Mexico
Eva Rivera is a Mexican businesswoman and the widow of Eugenio Garza Laguera, the former chair of FEMSA, Latin America's largest independent Coca-Cola bottler and distributor. She was married to her husband until he died in 2008. After the death of her husband, she and her daughters took over her husband's large stake in the FEMSA beverage corporation, making her a major shareholder in the company. The company, which has operations in 9 Latin American countries, acquired Farmacias Farmacon, a leading pharmacy giant in northern Mexico in December 2014, and is now making inroads into the drugstore retail market. With a net worth estimated at $6.7 billion, Eva Gonda is one of the richest women both in Mexico and the world at large.
16. Christy Walton
Net Worth:  $7.6 billion
Industry: Wal-Mart
Country: United States
Christy Walton, an American Philanthropist, was the richest woman in the world according to Forbes 2015 list of the richest people in the world. She had a net worth of $41.7 billion, and she held the title for five years. However, in 2015, an analysis of a court document showed that a large chunk of her husband's wealth had been given to her son Lukas Walton. Meanwhile, she is the widow of John T. Walton, one of the sons of Sam Walton, the founder of Walmart. She married into what became the richest family in the globe and inherited a fortune after the death of her husband John Walton, a former Green Beret and Vietnam war medic, who died in an airplane crash in 2005. According to Forbes, Christy's net worth is currently pegged at $7.6 billion. The Walton family has a combined fortune of $156.6 billion.
15. Blair Parry-Okeden
Net Worth: $8.2 billion
Industry: Media
Country: United States
Blair Parry-Okeden is an American-born Australian billionaire and heiress to a privately held media company Cox Enterprises. Her grandfather, James M. Cox, founded the company. Parry-Okeden inherited a 25% stake in the company in 2007 when her mother, Barbara Cox Anthony, died. Her brother, James C. Kennedy, is the chairman, and her aunt, Anne Cox Chambers, is the biggest shareholder and sits on the board. She has no role at the company. The company includes Cox Communications (cable, broadband), Cox Media Group (newspapers, TV, radio stations), and Cox Automotive (AutoTrader.com, Manheim car auctions, online car sales, Kelley Blue Book). According to the 2020 Forbes list, she has a net worth of $8.2 billion, placing her among the richest people and women in the world.
14. Massimiliana Landini Aleotti
Net Worth: $10.4 billion
Industry: Pharmaceuticals
Country: Italy
Massimiliana is an Italian businesswoman. She is the widow of the late Alberto Aleotti who died in 2014. Along with her three children, she inherited the Menarini, a pharmaceutical company, from her husband. Her late husband translated Menarini into one of Italy's leading drug companies, with 14 production sites around the globe and more than 16,000 employees. Massimiliana Landini Aleotti has an estimated net worth of $10.4 billion as of 2020, according to Forbes. Her daughter Lucia currently serves as the chairman of Menarini, while her son Alberto Giovanni is the vice-chairman.
13. Charlene de Carvalho-Heineken
Net Worth: $14.5 billion
Industry: Heineken
Country: Netherlands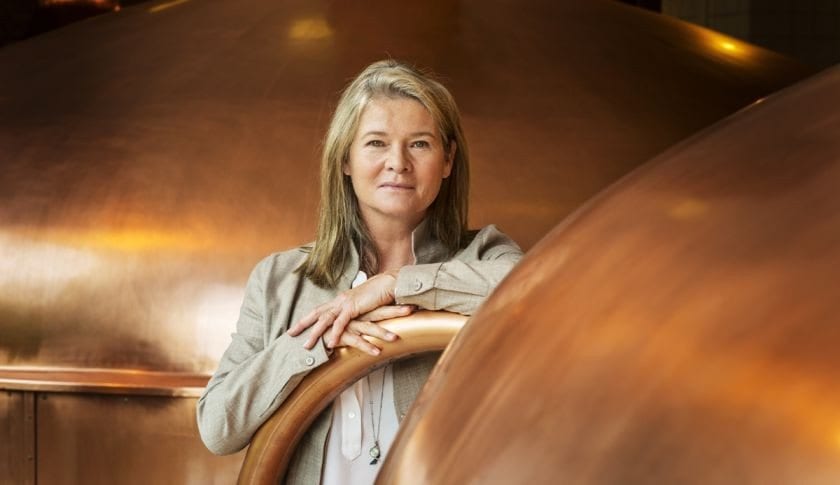 Charlene de Carvalho-Heineken is one of the richest people in the Netherlands. She owns a 25% stake in Dutch brewer Heineken International, which is the third-largest brewer that she inherited from her late father, Freddy Heineken, over a decade ago. She is an executive director at Heineken Holdings NV company. The company sells more than 170 premium brands in more than 65 countries. She assumed her father's role in guiding the company after his death in 2002.
12. Abigail Johnson
Net Worth: $15 billion
Industry: Money Management
Country: United States
Abigail Johnson is an American businesswoman, President, and Chief Executive Officer of US investment firm, Fidelity Investments (FMR), and chairman of its international sister company Fidelity Worldwide Investment. The firm is America's second-largest mutual fund company (behind Vanguard) with nearly $2 trillion in assets under management. Her dad, Edward Johnson II, established the company in 1946. She only took the place of her father Edward "Ned" Johnson III, as CEO of Fidelity in October 2014, making her the third-generation Johnson to lead the asset manager. But she has been involved in the family firm as far back as 1988. She was named president in August 2012.
11. Iris Fontbona
Net Worth: $15.9 billion
Industry: Mining
Country: Chile
Irish Fontbona, a Chilean billionaire businesswoman and the widow of Andrónico Luksic Abaroa is another uber-wealthy woman on the list this year. She inherited Antofagasta PLC, which trades on the London Stock Exchange and owns copper mines in Chile after her husband, Andronico Luksic, who founded the company died of cancer in 2005. She and her three sons: Jean-Paul, Andronico, and Guillermo (who died in 2013 of lung cancer at age 57) became the controllers of Andronico Luksic business. The company has a fortune in mining, beverages, and more. The family also holds a majority stake in Quinenco, a publicly-traded Chilean conglomerate active in banking, beer, manufacturing, energy, transportation, and port services. She currently runs Antofagasta, one of the biggest copper mining companies in the world, as well as the founder of Luksic Group in Chile.
10. Gina Rinehart
Net Worth: $16.2 billion
Industry: Mining
Country: Australia
Gina Rinehart is an Australian mining heiress and controller of the Hancock Prospecting Group, a privately owned mining company. She is the daughter of Lang Hancock and Hope Margaret Nicholas. You might say that one life ended and another began the day that Gina Rinehart buried her father as she inherited her holdings from her late father. She has transformed the modest company into one of the world's largest iron and coal companies. The Australian visionary businesswoman in 2010, bought a stake in Australian media organizations, making her the largest shareholder in Fairfax Media and taking a significant share in Ten Network Holdings. In March 2014, she concluded her biggest deal yet: $7.2 billion in funding from a group of global banks and credit agencies to develop Roy Hill, one of the world's biggest iron-ore mines; Rinehart's Hancock owns 70%.
9. Laurene Powell Jobs
Net Worth: $19.4 billion
Industry: Media
Country: United States
Laurene Powell Jobs, an American business executive, and widow of Steve Jobs, co-founder and former CEO of Apple Inc. scores high on the 2020 list of richest women in the world published by Forbes this year. She is the founder of Emerson Collective, which advocates for policies relating to education and immigration reform, social justice, and environmental conservation. She also co-founded and is the President of the Board of College Track, a nonprofit college completion program. She also controls the Steven P. Jobs Trust, now known as the Laurene Powell Jobs Trust, which owns around 130 to 140 million shares of stock or between 7 and 8 percent stake as the largest shareholder in The Walt Disney Company.
8. Zhong Huijuan
Net Worth: $20.4 billion
Industry: Pharmaceuticals
Country: China
Zhong Huijuan is a Chinese billionaire and the board chairman of the Chinese drugmaker Hansoh Pharmaceutical, which produces oncology, psychoactive, antidiabetic, and other drugs. With its headquarters located in the Chinese coastal city of Lianyungang, Hansoh went public on the Hong Kong Stock Exchange in June 2019. Along with their daughter Sun Yuan, Zhong owns more than three-quarters of Hansoh Pharmaceuticals stocks. As of 2020, Forbes estimated her net worth to be $20.4 billion, which places her among the wealthiest female billionaires on the planet.
7. Susanne Klatten
Net Worth: $24.2 billion
Industry: BMW
Country: Germany
Susanne Klatten is a German BMW heiress and the daughter of Herbert and Johanna Quandt. Herbert Quandt rescued BMW from bankruptcy. The 52-year-old owns a 12.6% stake she inherited in automaker BMW from her late father, Herbert Quandt. Susanne, her brother, Stefan Quandt, and her mother, Johanna Quandt, together own about 50% of BMW. She is helping change Altana AG, located in the German town of Wesel on the Lower Rhine, into a world-class pharmaceutical/specialty chemical corporation.
Thus, she controls chemical manufacturer Altana and holds stakes in wind power outfit, Nordex AG, as well as carbon and graphite producer SGL and Geohumus. The latter concentrates on inventing a water-storing granulate to be used in agriculture. She also acquired stakes from Dutch biotech company, Paques, in 2012 and used oil recycling company Avista Oil of Germany.
6. Jacqueline Mars
Net Worth: $28.9 billion
Industry: Candy
Country: United States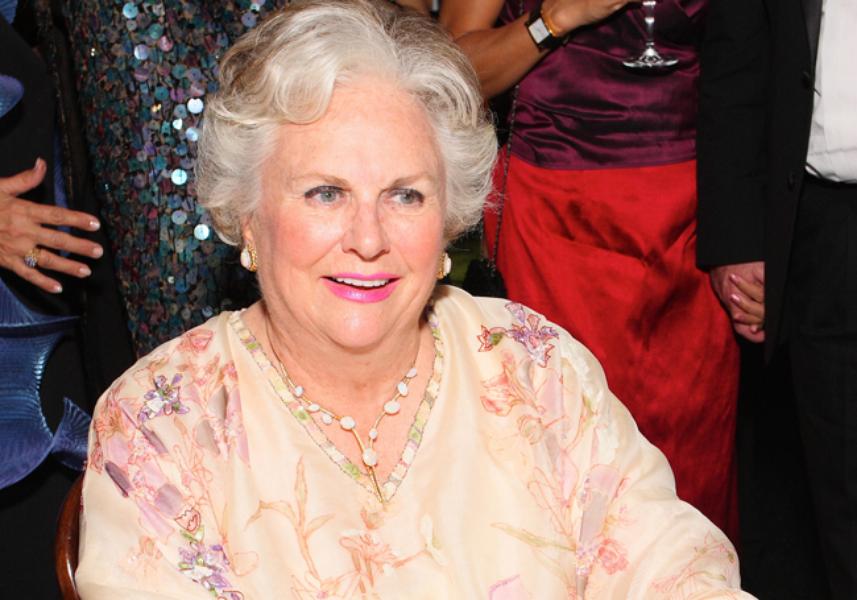 Jacqueline Mars is the sister of the two brothers, Forrest Jr. and John, who are the owners of the secretive ($33 billion) candy maker Mars. As a member of the Mars family, she is among the heirs of the company. All three siblings sit on the company's board of directors, except for the everyday running of the business. She is also a trustee of the US Equestrian Team and serves on the board of directors for the Washington National Opera, the National Sporting Library, and Fine Arts Museum.
5. Yang Huiyan
Net Worth: $29 billion
Industry: Real Estate
Country: China
Yang is a Cypriot-Chinese billionaire businesswoman and real estate developer, known for being the majority shareholder of the China-based property development company, Country Garden Holdings. Her stakes in the company, which make her the richest woman in China, were transferred to her in 2007 by her father, Yang Guoqiang. The young billionaire businesswoman is a 2003 graduate of Ohio State University, where she got a Bachelor of Arts/Science degree. She has been the vice-chairman of the company's governing committee, and she reportedly helped the company to raise $410 million from selling shares in 2014. According to Forbes, she is worth $29 billion as of 2020.
4. Julia Koch
Net Worth: $44.9 billion
Industry: Koch Industries
Country: United States
Julia Koch is a former assistant to fashion designer Adolfo, as well as the widow of David Koch, whose family conglomerate, Koch Industries, is the second-largest privately owned company in the United States. Her husband became the president of Koch Engineering in 1979, and in 1983, along with his brother Charles, David became the co-owner of Koch Industries. He served as the executive vice president of Koch Industries until he retired due to health issues in 2018. He died on August 23, 2019, leaving his 42% stake in Koch Industries for his wife, Julia, and three children. According to Forbes, Julia is worth $44.9 billion as of October 2020.
3. MacKenzie Scott (formerly Bezos)
Net Worth: $59.6 billion
Industry: Amazon
Country: United States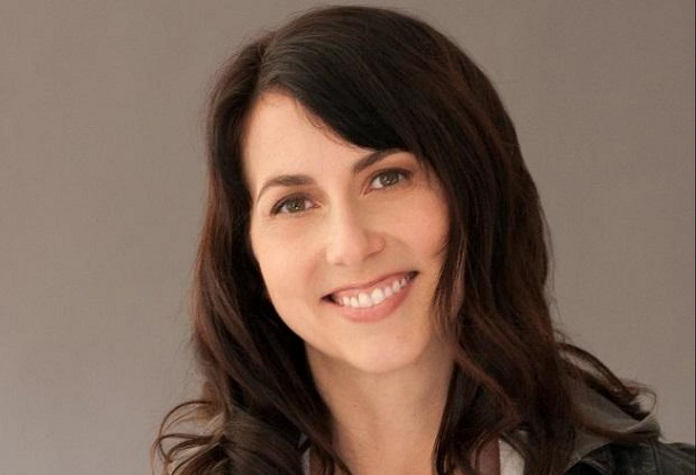 MacKenzie Scott, formerly known as MacKenzie Bezos, is an American author and philanthropist famous for being the ex-wife of Amazon founder, Jeff Bezos. The couple was married for 25 years, from 1993 to 2019. Following their divorce, MacKenzie got a quarter of her ex-husband's shares of his Amazon stake, which made her the third richest woman in the world. As a novelist, she has published two novels, and since 2014, she has been the executive director of Bystander Revolution, an antibullying organization she founded. In May 2019, Scott signed the Giving Pledge, promising to give away at least half of her fortune. As of 2020, her net worth is estimated at $59.6 billion.
2. Françoise Bettencourt Meyers
Net Worth: $65.2 billion
Industry: L'Oreal
Country: France
Françoise Bettencourt Meyers is the granddaughter of L'Oreal founder, Eugene Schueller, and she became the heiress of L'Oreal in 2017 after the death of her mother, Liliane Bettencourt, who was the world's richest woman at the time. Their company, L'Oreal, is the world's largest cosmetics company with a variety of products for hair color, skincare, sun protection, perfume, and makeup. Françoise is the only daughter of Liliane Bettencourt, and before her role as the chairwoman of the L'Oreal, she is famous as an author of Bible commentaries and works on Jewish-Christian relations. According to Forbes, her net worth is estimated at $65.1 billion in 2020.
1. Alice Walton
Net Worth: $66.5 billion
Industry: Wal-Mart
Country: United States
Alice Walton is an American heiress to the fortune of Wal-Mart Stores, Inc. Her father, Sam Walton, founded Wal-Mart. She graduated from Trinity University in San Antonio, Texas, with a B.A. in economics and finance. With her hefty fortune, she has long concentrated on interpreting art, culminating in the opening of the Crystal Bridges Art Museum in her hometown of Bentonville, Ark, in 2011. She has also included other artworks from several other popular artists. She is sister-in-law to Christy Walton, who is among the richest billionaires on earth. As of October 2020, she has an estimated fortune worth $66.5 billion.
Recap
Here's a quick look at the top 20 wealthiest female billionaires in the world:
Alice Walton
Françoise Bettencourt Meyers
MacKenzie Scott
Julia Koch
Yang Huiyan
Jacqueline Mars
Susanne Klatten
Zhong Huijuan
Laurene Powell Jobs
Gina Rinehart
Iris Fontbona
Abigail Johnson
Charlene de Carvalho-Heineken
Massimiliana Landini Aleotti
Blair Parry-Okeden
Christy Walton
Eva Gonda de Rivera
Sandra Ortega Mera
Margarita Louis-Dreyfus
Carrie Perrodo