Oh! to be genetically blessed and super confident in front of the cameras. That, and superstar influence is what gets these sultry females top dollar year in year out. The 2016 list of the world's highest paid models as originally calculated by Forbes welcomes new faces and a few surprises like Kendall Jenner's jump from the 16th spot last year to 3rd spot this year with 150% profit. However, the changes get nowhere near the top spot where Brazilian beau Gisele Bundchen reigns on for the 10th consecutive year with earnings of $30.5 million despite retiring from the catwalk. Her figures are triple of what 2nd place and fellow Brazilian Adriana Lima earned. The 20 ladies earned a combined $154 million from 1st June 2015 to 1st June 2016. Here's a complete look at the Top 20 Highest Paid Models In The World 2016.
20. Jasmine Tookes
Earnings: $4 million
Jasmine Tookes makes her debut on this year's list thanks to her 2015 debut as a Victoria Secret Angel which nets her a 6 figure pay, as well as her lucrative contracts with Calvin Klein fragrance and Lancome cosmetics. Prior to launching her modelling career at the age of 15, she was a gymnast for a decade.
19. Barbara Palvin
Earnings: $4 million
Her attention-grabbing, sultry face would appeal to anyone at first sight. That is primarily why she was chosen in 2016 as the new face of "Acqua di Gioia"Armani's signature scent and the face of other fragrances by Lagaerfeld Private Club, Cartier and De Lune. The Hungarian-born also advertises for Vince Cumati, Chanel Beauty, and L'Oreal Paris. She was among the beauties chosen for the 2016 Sports Illustrated Swimsuit Rookie Class.
18. Taylor Hill
Earnings: $4 million
Taylor Hill like Jasmine Tookes makes her debut thanks to her 2015 debut as a Victoria Secret Angel. She bolsters her Victoria Secret paycheck by shilling for H&M, Michael Kors watches, Lancome, Jimmy Choo, Miu Miu, Top Shop Armani Privé and many more. The American-born, at 20 is the youngest on the list.
17. Lily Aldridge
Earnings: $4 million
Unlike the previous two newcomers above, Lily Aldridge has been a Victoria Secret Angel since 2010. A regular video vixen, she wore the Mouawad-made $2 million Fireworks Fantasy Bra at the Victoria Secret Fashion Show held in New York City on December 8, 2015. Aldridge advertises for Tommy Hilfiger, Caroline Herrera and Michael Kors.
16. Joan Smalls
Earnings: $4.5 million
Puerto Rican beau like last year is again the model with the highest number of actions on the catwalk. And while that was hugely responsible for her $5.5 million paychecks last year, the same can't be said for this year as the majority of her $4.5 million came from a plethora of ad deals including Marc Jacobs, Gap, Joe Fresh, Balmain and many others.
15. Doutzen Kroes
Earnings: $5 million
She has long hung up her VS wings but continues to bank from lucrative ad deals with L'Oreal Cosmetics, and Tiffany & Co. The model bolsters her earnings selling her line of cashmere sweaters. The Dutch model also has interest in acting.
14. Alessandra Ambrosio
Earnings: $5 million
Brazilian mother of two earns millions as VS Angel. She has her own lifestyle/fashion, and swimwear line and advertises for Michael Kors and L'Oreal. She had a cameo role in 2016 sci-fi movie "Teenage Mutant Ninja Turtles: Half Shell" which grossed over $244 million.
13. Kate Moss
Earnings: $5 million
The veteran model is the oldest on the list at 42 years old. A large chunk of her paycheck comes from ad deals with Burberry, David Yurman, as well as her longtime ad deal with British, make up brand Rimmel. Kate Moss also owns her own fashion line.
12. Natalia Vodianova
Earnings: $5 million
The Russian model's earnings dipped by $2 million after enjoying a $3 million raise last year. She continues to benefit from contracts with Guerlain cosmetics and Etam a Europe lingerie brand. She banks largely from offering her face to shill for fragrances like Calvin Klein's Euphoria and Guerlain Shalimar Souffle de Parfum.
11. Lara Stone
Earnings: $5.5 million
After making the return to the list last year Lara has upped her last year income by $500 grand. The Dutch-born has been in the modelling business since being discovered by Elite models at the age of 12. Her earnings come from contracts with L'Oreal cosmetics, and advertisements for DKNY, Tom Ford, and Stella McCartney.
10. Miranda Kerr
Earnings: $6 million
Kerr's deal with Swarovski jewelry ended this year when she was replaced by Karlie Kloss. However, she continues to mint from her gig with Wonderbra underwear and Escada Joyful Fragrance. She owns KORA organics, her line of organic skin care products. Kerr was engaged by her billionaire boyfriend Evan Spiegel in July 2016.
9. Liu Wen
Earnings: $7 million
Asian and Chinese first supermodel continues to receive the bulk of her earnings from contracts with lingerie label La Perla and Estele Lauder. She also has campaigns with brands like MO&Co and H&M and endorsements in her home country with Puma and Vidal Sassoon.
8. Candice Swanepoel
Earnings: $7 million
SA model, Candice maintains the 8th position but with a higher paycheck. She supports her Victoria Secret paycheck with contracts with Maxfactor and Biotherm. Her fragrance endorsements with Givenchy and Versace are still active.
7. Cara Delevingne
Earnings: $8.5 million
Last year's runners-up find herself in 7th place this year although with not so much paycheck difference. Cara Delvinge is one of the models who capitalize on her huge Instagram following (33.2 million second highest) to land giant deals. She endorses Tag Heuer, Burberry fragrance, and YSL Beauty. The British model also has an acting career going for her.
6. Rosie Huntington-Whiteley
Earnings: $9 million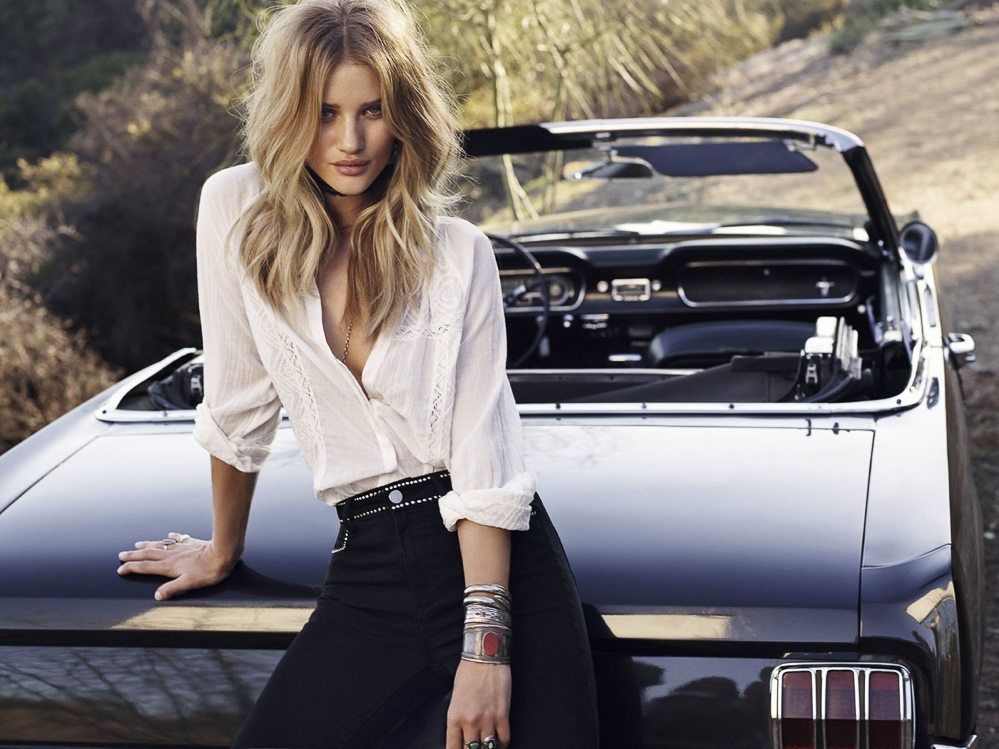 The English actress and model is the richest debutant in the ranking. She counts Burberry among her endorsement partners. However, the bulk of her income comes from her own clothing, fragrance and make-up line sold in Marks and Spencer department stores.
5. Gigi Hadid
Earnings: $9 million
Gigi Hadid's $9 million also makes her the richest newcomer on this year's list. She has her huge Instagram following (22.1 million) to thank for her lucrative deals with Tommy Hilfiger and Maybelline. She adversities for Versace fragrance- Dylan Blue, Topshop, BMW, and Evian.
4. Karlie Kloss
Earnings: $10 million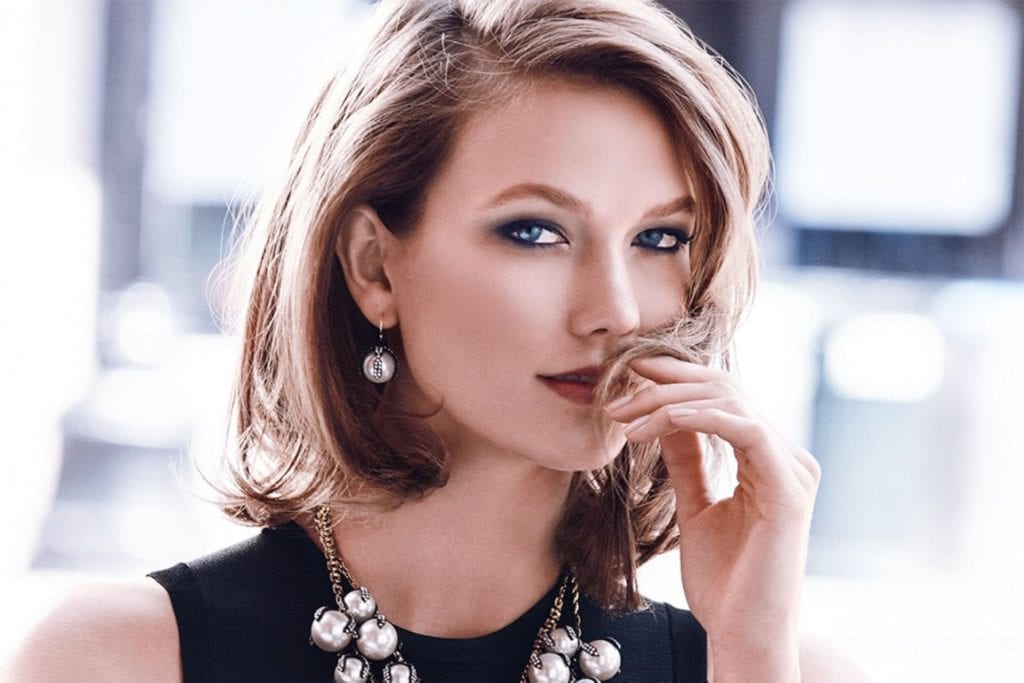 Karlie Kloss made double her earnings from last year, her retirement as a Victoria Secret model obviously has no impact o her commercial success. She is the most active model on the ranking with a number of campaigns second to none. Some of them include Swarovski which she snapped from Miranda Kerr, L'Oreal, Express to name a few. She also spritzes for Coco Noir, Chanel, and Good Girl, Carolina Herrera Fragrances.
See Also: World's Highest Paid Models 2015
3. Kendall Jenner
Earnings: $10 million
After making her debut on last year's list with the $4 million cut-off earnings, the Kardashian half-sister returned this year with a bang, upping her earnings by 150% to earn $10 million. This is thanks in part to her mammoth social media following (she's the model with the highest Instagram following-  64.5 million) which attracts top brands like Estée Lauder, and Calvin Klein. The reality TV star is also in business with Mango, Marc Jacobs, Penshoppe, Topshop, Karl Lagerfeld, and Fendi.
2. Adriana Lima
Earnings: $10.5 million
No other supermodel has served Victoria Secrets longer than the Brazilian model. And being a veteran comes with perks as reflected in her $10.5 million earnings which is the highest she's banked in her entire career. Lima shills for Vogue Eyewear, IWC watches and Maybelline.
1. Gisele Bundchen
Earnings: $30.5 million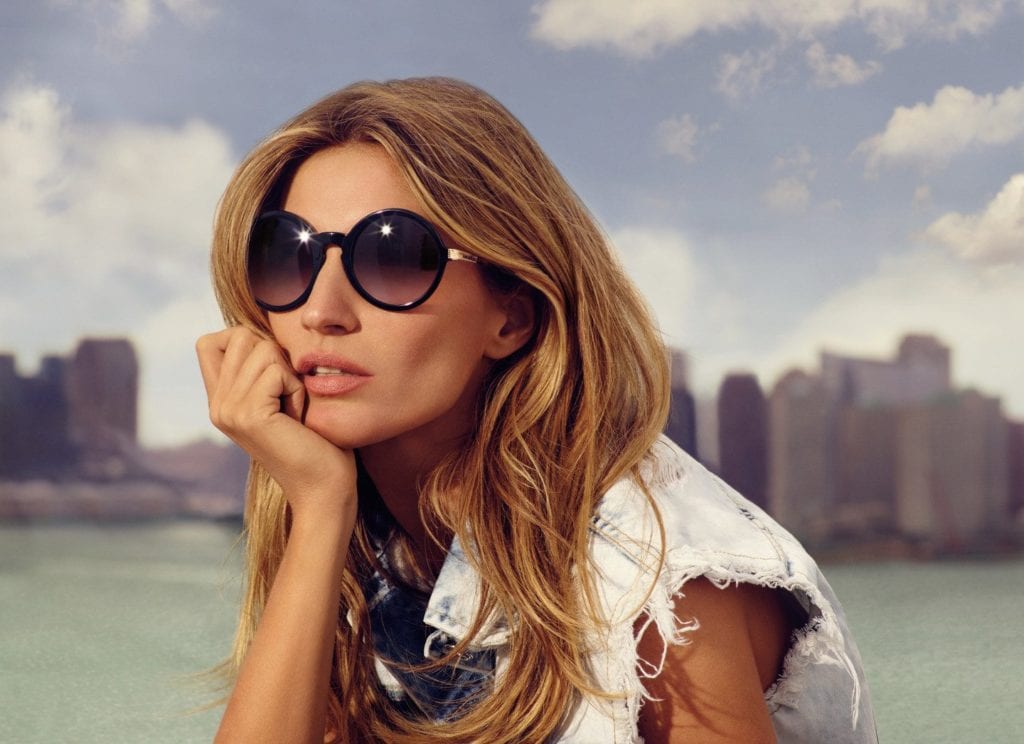 With a plethora of lucrative deals and her very own fashion and skincare and lingerie line, Gisele Bundchen isn't leaving the top spot anytime soon. The Brazilian supermodel has deals with Chanel, Pantene, and Carolina Herrera. She also does Brazil-exclusive advertisement for SkyTV and Arezzo shoes.