The law doesn't require you to be a multi-millionaire to become eligible to run for president as expenses involved in running for president can be generated via PACs and/or by direct donation. With that said, it is a fact that being a millionaire candidate in a race as sensitive as this one is undeniably an advantage, and is sure to give you an edge over your rivals as the funding of your campaign wouldn't be greatly dependent on the third party. In the 2016 race to the white house, only 3 (Benny Sanders, Martin O'Malley, Marco Rubio) out of the 20 candidates in the race are non-millionaires. While some of these candidates are already in government and earn from their various political posts, others are new to the game with their wealth emanating from various businesses and investments. Let's take a look at the top 17 richest 2016 US presidential candidates.
17. Lindsey Graham
Net worth: $1 million
Party: Republican
Graham has had a long successful political career and have never been beaten in any electoral race. He has been serving in the US government since 1993 when he was first elected into the South Carolina House of Reps, later the US House of Reps and in 2003 the US Senator from South Carolina- a position he still holds today. Majority of his earnings come from the $174,000 salary he receives as Senator. Lindsey has had stints with the Air Force and Air National Guard.
16. Rick Santorum
Net worth: $2 million
Party: Republican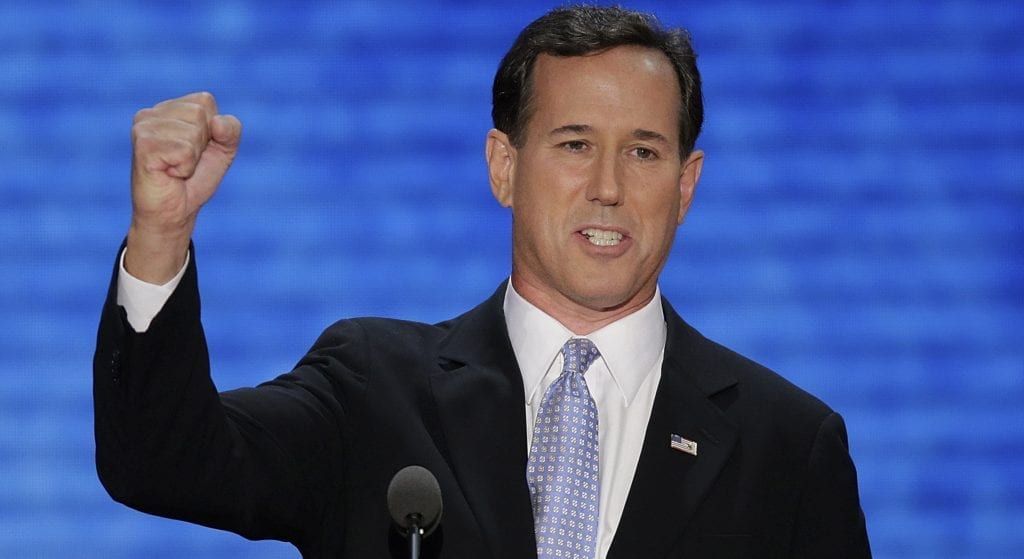 Rick served in the US House of Reps for four years from 1991-1995 and as US Senator from Pennsylvania for 12 years from 1995-2007. In the 2012 presidential race, he garnered 4 million votes next to Mitt Romney making him the GOP runner-up. Rick earns his millions from consultations, advising companies including Atigeo and Providence energy and his real estate assets which includes 6 rental properties worth $1 million. According to Forbes, Rick earned $178,000 from his production company EchoLight Studios which makes faith-based films.
15. Rand Paul
Net worth: $2 million
Party: Republican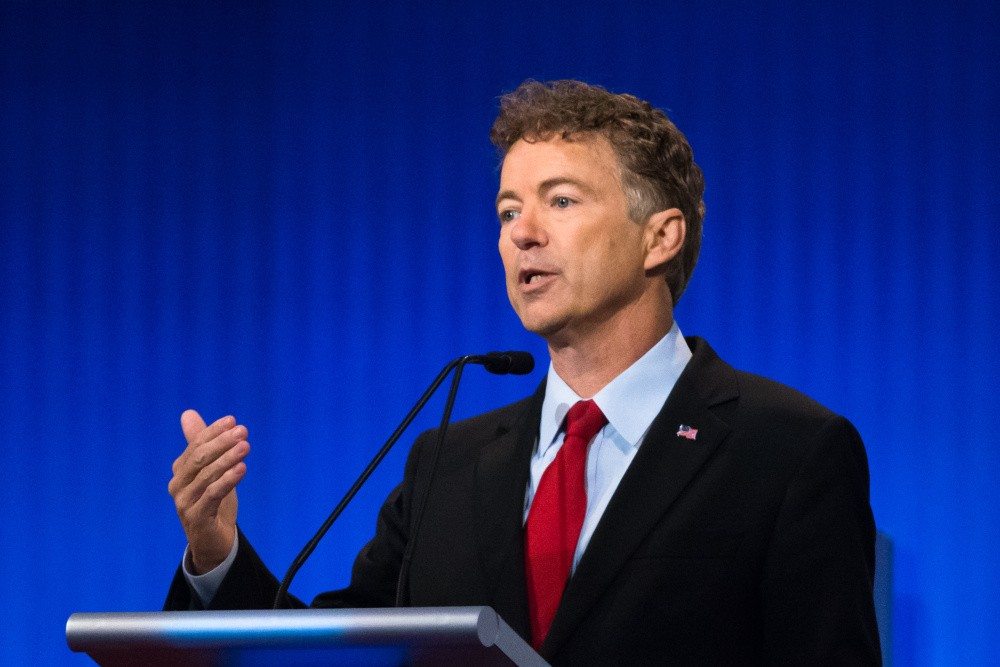 Rand Paul is the son of former congressman Ron Paul and like his dad, Rand has a medical degree from Duke University. He was elected into office in 2011 and has since been serving as US Senator from Kentucky. He practiced ophthalmology for 17 years but sold his practice for $220,000 after being elected into the Senate. In addition to his salary, Rand earns from the sale of his two books "Tea Party Goes To Washington" and "Taking A Stand", which have both have brought in $270,000. His real estate assets include 6 properties in Texas, and one in Florida. Together with wife and 3 sons, they live in their home in Bowling Green, Kentucky.
14. Chris Christie
Net worth: $3 million
Party: Republican
Chris Christie has been serving as Governor of New Jersey since 2010. He bolsters his $175,000 salary with stakes worth $100,000 in McNeil-PPC. With a J.D from Seton Hall University School of Law, he was appointed by former US president George W. Bush as US Attorney for New Jersey which he served from 2002 – 2008. Together with his wife and four children, they live in their $2.3 million condo in an exquisite New Jersey neighborhood.
13. Ted Cruz
Net worth: $3.5 million
Party: Republican
Prior to being sworn in as US Senator from Texas in 2013, the Harvard School of Law graduate worked at Morgan, Lewis & Bockius LLP, a private law firm in Houston. Cruz met his wife Heidi Nelson while both were working on the 2000 presidential campaign of George W. Bush. Heidi is a Harvard Business School alumnus and an MD at investment banking company, Goldman Sachs. Most of Ted's wealth is hidden in his numerous stocks and mutual funds.
12. Bobby Jindal
Net worth: $5 million
Party: Republican
Former two-time elected congressman, he was the second Indian-American congressman. Currently the 55th governor of Louisiana, Jindal is the first ever Indan-American US governor. When he won the gubernatorial elections in 2007, Jindal moved into the governor's house and sold his home for $470,000. According to his financial disclosure prior to the first GOP presidential debate, it was revealed that Jindal has no public stocks but he invests part of his $130,000 salary in mutual funds. His 2015 book "American Will" has already brought in over $70,000.
11. Jim Webb
Net worth: $6 million
Party: Democrat
Webb served as US Senator from Virginia from 2007 to 2013. In addition to being a politician, Webb has made much of his earnings as a prolific author, penning a total of 10 books. He was the writer and executive producer of the much acclaimed 2000 military drama "The Rules of Engagement" which featured Samuel L. Jackson and Tommy Lee Jones and grossed $72 million at the global box office. In 1983 his report on the Lebanese civil war for PBS won him an Emmy. His assets include stocks in giant companies including over $100,00 worth of stocks in Apple, and investments in real estate, including a $1 million valued home at Falls Church Virginia.
See Also: 13 Richest US Presidential Candidates of All Time 
10. Jim Gilmore
Net worth: $7 million
Party: Republican
A rather reserved GOP candidate, Gilmore has been in the political game for almost thirty years serving as the governor of Virginia between 1998-2002. In his bid for GOP presidential nominee in 2008, Gilmore backed out during the campaigns due to difficulty in raising funds, turning to the Senate house race, he emerged as the Republican nominee but was defeated by a Democrat, Mark Warner in the November 2008 senatorial elections. However, Gilmore has seen more success in the private sector as a diversified investor and as member of the BOD of CACI International and Atlas Holdings, with $2 million worth of stocks in the former. He has more than two Virginia condos to his name.
9. Mike Huckabee
Net worth: $9 million
Party: Republican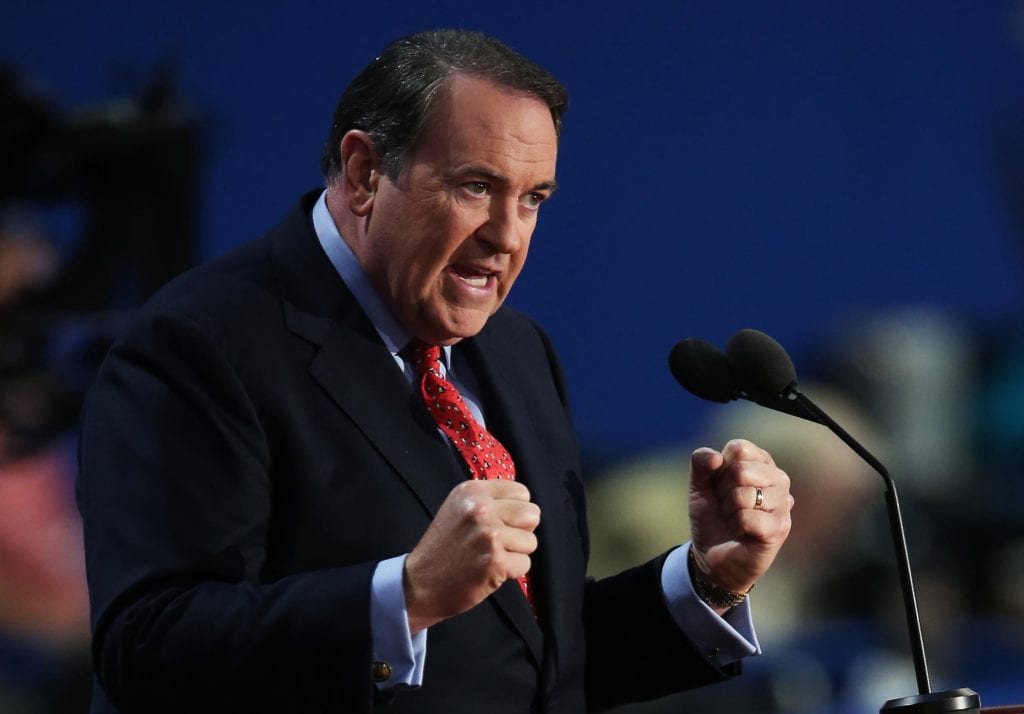 The former Arkansas governor is in the race again for the second time, after his failed 2008 bid gained him popularity as a staunch Christian candidate. Huckabee used his popularity to his advantage, raking in big bucks from radio and TV talk shows. He gave up his 7-year-old eponymous talk show on FOX News channel to focus on his 2016 presidential race. Mike's financial disclosure revealed he has a total income of $4.3 million which he made from his media gigs, mutual funds and stock dividends. The Southern Baptist minister owns a $3 million beach house and 3 other houses in Florida.
8. John Kasich
Net worth: $10 million
Party: Republican
Prior to becoming the 69th governor of Ohio, Kasich served 9 terms in the US House of Reps. He made the bulk of his wealth in 2008 as the MD of investment bank Lehman Brothers, a role which brought him much criticism. He also earned big as host of "Heartland with John Kasich" which aired on Fox News Channel from 2001-2007. His 2015 financial disclosure revealed he has $600,00 income which comes from his $199,000 salary and his diversified investment portfolio.
See Also: Top 20 Richest Politicians of All Time
7. George Pataki
Net worth: $13 million
Party: Republican

Pataki served as the governor of New York from 1995 to 2006. Pataki's sources of wealth include Pataki-Cahill Group, a business development firm he co-founded, Chadbourde & Parke, a legal firm where he makes $1 million annually as a legal adviser and a cattle farm at Essex county which brings him money through sales of meat.
6. Jeb Bush
Net worth: $22 million
Party: Republican
If a family tree could give an added advantage to winning the 2016 race, Jeb would be the front-runner- his father George H. W. Bush and brother George W. Bush were the 41st and 43rd presidents of the United States. Jeb himself has also been quite successful in politics, as the former governor of Florida. Though Jeb left the gubernatorial seat in 2007 with barely $1 million in assets, he quickly revived himself via speaking gigs, consultation gigs for giant financial firms and a member of BOD of Tenet Healthcare. Whether America would be having yet another Bush as president is yet a mystery.
5. Ben Carson
Net worth: $26 million
Party: Republican
The legendary Ben Carson would forever be remembered for being the first neurosurgeon to separate Siamese twins joined at the head. Rising from grass to grace, Ben Carson's story (Gifted Hands) remains a great inspiration to the lower class. He retired from medical practice in 2013, and now banks through speaking gigs, as an author as well as through diversified financial investments including stocks in food company Kellog and retail company Costco.
4. Lincoln Chafee
Net worth: $32 million
Party: Democrat
The former Rhode Island governor's political career started when he assumed his late father's senatorial seat. Just like Jeb, two of Lincoln's family members have served as Rhode Island governor before him. Lincoln and wife Stephanie inherited the bulk of their wealth which includes a 1,000 acre estate at Exeter, Washington County, Rhode Island. According to Forbes, the property is valued at about $1.3 million.
3. Hillary Clinton
Net worth: $45 million
Party: Democrat

America's former first lady and her husband Bill Clinton were not financially buoyant after their reign in the white house ended in 2001. However, thanks to their political leverage, the duo soon rose to affluence via speech and consultation fees, bolstering those with the sales of books.
2. Carly Fiorina
Net worth: $58 million
Party: Republican
Fiorina is one of the handful candidates on this list without prior political experience. Her $60 million net worth comes from her diversified investments and her stint as the former CEO of Hewlett Packard.
1. Donald Trump
Net worth: $4.5 billion
Party: Republican
Donald Trump's net worth dwarfs those of his rivals, and if wealth value was the sole factor required to winning this race, the rest would have no choice but to throw in the towel. Trump made most of his fortune from real estate and entertainment. While $4.5 billion is no chicken feed, Trump has continually argued he's worth more than that, however, whatever the case Trump is the wealthiest candidate in the 2016 white house race and if he eventually emerges the winner, America would be having her first billionaire president.