Depending on what type of talent one has, one can make good money off social media platforms such as YouTube, Instagram, and Twitch. Another app that is growing increasingly popular as a major revenue source is OnlyFans. Described as the paywall of pornographers, this app offers X-rated entertainers an opportunity to exclusively interact with fans. These fans in turn pay monthly subscription fees in order to be able to DM them or get racy images/videos tailored to their fantasies.
Such content would normally cause many to snigger but the beauty of OnlyFans is that many subscribers favor creative content rather than just nudity, something which anybody with an internet connection can lay their hands on. To this end, the site is not only popular with traditional X-rated entertainers. Even popular actresses and musicians are flocking to the platform and now rank amongst the top-earning creators there.
Top Creators on OnlyFans and Their Earnings
15. Nik Avocado – $500,000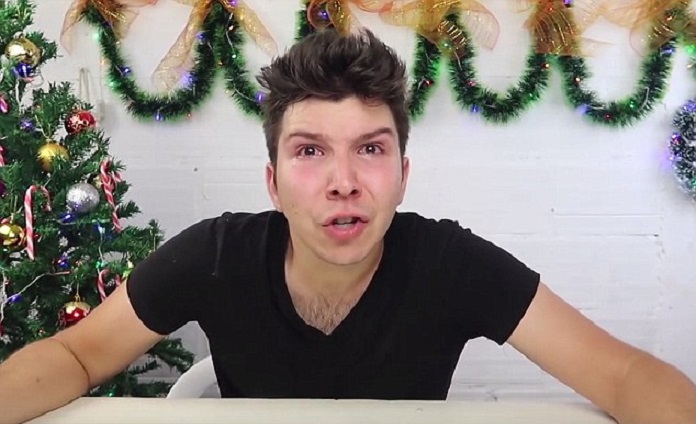 Prior to becoming a big hit on OnlyFans, Avocado initially found fame as a YouTuber. Dedicating himself to the Mukbanger genre, which requires creators to consume large amounts of junk food, Avocado garnered about three million fans across several social media platforms. He then ran into trouble after a fellow creator accused him of abusive behavior. His emotional meltdowns in most of his videos did not also help and his popularity dwindled.
This may have been what motivated the Ukrainian-born Avocado to look for greener pastures on OnlyFans in early 2020. For about $14.99 per month, subscribers can get to view and like the videos and images that he posts. They can also send him DMs, which he will respond to, as well as make financial donations to him. The former Youtuber is now one of the top-earning creators on the site with his take-home running into hundreds of thousands of dollars.
14. Aaron Carter – $500,000
Rapper and singer Aaron Carter is one of the top-earning creators on OnlyFans but he will have to improve his act if he is to retain that status. This is because there have been several bad reviews of his videos and images. The main complaint is that Carter only posts routine videos and pictures of himself that are already available online. It, therefore, means that fans are spending their precious bucks ($50 to $100 per photo or $26 monthly) and not getting anything original in return. They, therefore, view it as some sort of rip-off.
13. Jem Wolfie – $900,000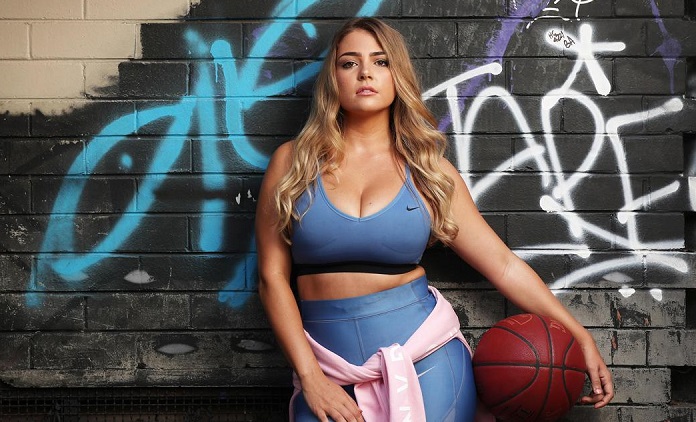 A native of Perth, Australia, Wolfie has gone from a fitness influencer to one of the biggest names on OnlyFans. It must be noted though that her journey to that status was not easy. The lady initially trained as a chef after leaving high school. She then switched to playing pro basketball in the Western Australia Basketball League. A knee injury would halt Wolfie's career and she transitioned to posting workout videos online.
Thanks to her trick shots and gym photos, her popularity soon ballooned and she was able to spread her influence to OnlyFans. Wolfie now makes as much as $30,000 a day on the site. Combined with her other sources of income, she makes about $2 million a year. With this, she can afford a good life as she recently bought a Porsche 718 Turbo GTS for herself.
12. Casanova – $1.05 million
Another rapper who ranks amongst the top-earning personalities on OnlyFans is Casanova. Real name, Caswell Senior, Casanova is signed to Roc Nation and has dropped songs such as "Don't Run", "The Old 50", "Go Best Friend", and "Get Trippin". He has also had several troubles with the law.
Thanks to the lull in economic activities and musical concerts during the 2020 pandemic shutdown, Casanova decided to join OnlyFans in order to earn some bucks. He charged fans about $50 for his content and many flocked to his page to see the "goods". They were, however, disappointed as the rapper posted content that one could have easily viewed on his Instagram page. Many dissed him for this and even got into a heated exchange with him via DM.
11. Megan Barton Hanson – $1.06 million
Fans of the popular reality TV show, Love Island, will recognize Megan Barton Hanson as she took 4th position on the 2018 edition of the show. Since then, she has been involved in other pursuits to raise her profile and one of them is OnlyFans. The platform has been so profitable for Hanson that she has been able to buy her dream house, a three-bedroom luxury home in London. Beyond the financial trappings, Hanson also loves OnlyFans because it puts the power back in her hands and enables her to control what she wants to post. She also loves the part where she gets all glammed up before posing for the cameras.
10. Belle Delphine – $1.2 million
Delphine is one of the most controversial personalities on OnlyFans but that has not stopped her from being a top-earning creator on the site. This British lady dropped out of school at the age of 14 (in 2014) due to bullying. She thereafter worked some odd jobs, including nannying, before making her way to YouTube. On YouTube, Delphine was able to accumulate about two million subscribers despite her offensive jokes and online humor. She then spread her wings to OnlyFans and also achieved success there. That success has not come without controversy though. Delphine sparked a backlash after a photoshoot that simulated non-sensual kidnapping fantasy. Many saw this as promoting rape and bashed her. It was no sweat off Delphine's back though as she has, in her own words, gotten used to hateful comments over the years
9. Dannii Harwood – $1.4 million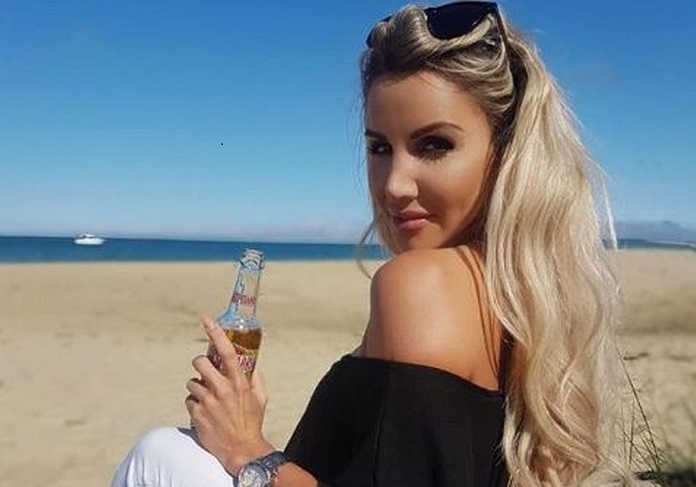 Charging about $12.99 a month has helped Dannii Harwood become one of the top-earning creators on OnlyFans. The Welsh hottie is not resting on her oars though as she has grand plans for her career. One of those grand plans is to set up a management company that will assist wannabes to also come on OnlyFans and generate income for themselves.
Harwood was motivated to think in this direction after witnessing the impact that the covid-19 shutdown had on several people. The lockdown meant that many in the X-rated entertainment industry lost their means of livelihoods and became quite desperate. One light at the end of that dark tunnel was joining OnlyFans and generating good income for themselves. Harwood was there to assist many in that regard in exchange for a consultancy fee of course.
8. Safaree Samuels – $1.91 million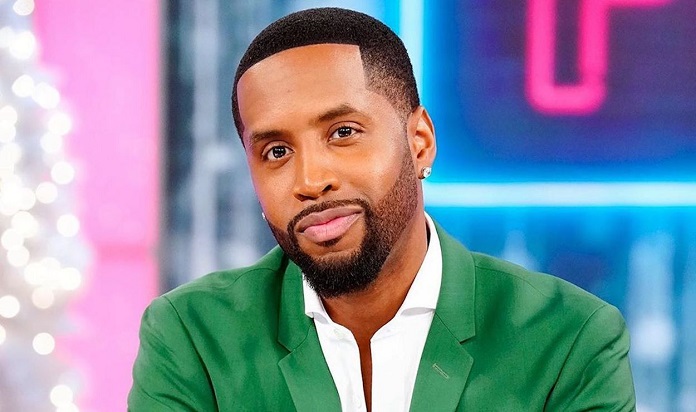 Even if you do not know Safaree Samuels for his music and reality TV career, you will remember him as the former long-term boyfriend of Nicki Minaj. The couple has since split up and Samuels is now married to TV personality Erica Mena. He and Mena feature in the Love and Hip Hop Reality TV series. The couple has also jumped on the OnlyFans bandwagon.
Samuels' decision to do so fetched him scorn as some people, including rapper Khia, criticized him for doing so. He didn't take the criticism lightly and took to his Instagram page to dismiss Khia as a fake India Arie. He also posted receipts of his impressive earnings on OnlyFans, running into $94,906, and cheekily stated that he was willing to help Khia get a better camera than the one she was currently using.
7. Pia Mia – $2.22 million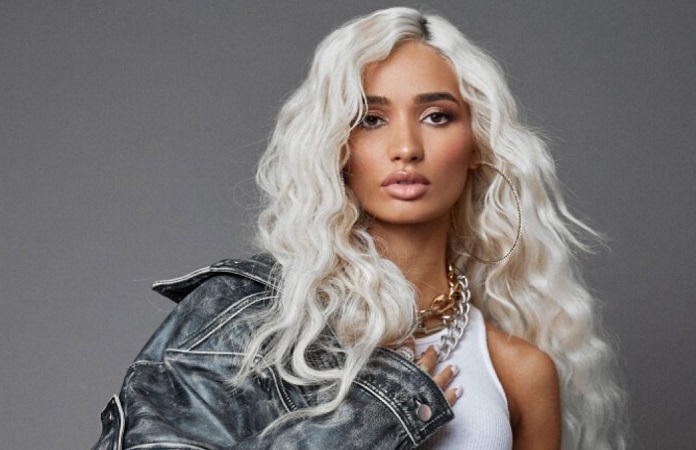 Mia is another popular personality who has decided to cash in on her sexy snaps by joining OnlyFans. Prior to doing that, she had already found fame as a musician, releasing two well-received EPs as well as a host of singles. She also collaborated with several big names, including Will.i.am. Beyond music, Pia Mia has also featured in several movies and TV series, including After, After We Collided, East Los High, and Happy Together. She is also a model and has starred in several commercials and music videos.
On OnlyFans, Mia charges a moderate $10 for her videos and pictures. She has thus far released about 120 of them and has scored several likes on them. It is now estimated that this smoking hot lady, who has Italian, Dutch, Hungarian, and Chamorro ancestry, makes $2.2 million monthly.
6. Erica Mena – $4.49 million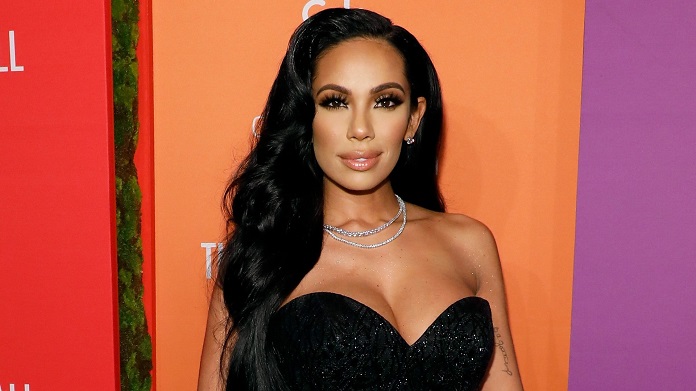 As earlier indicated, Safaree Samuels is not the only one who is earning the big bucks on OnlyFans. His wife Erica Mena is also on the platform and even makes more money than him. The actress, author, model, recording artist, and former video vixen has made as much as $4.49 million on the site, making her one of the top-earning creators. She has not been able to escape controversy though.
Some have suggested that Mena shouldn't be posting racy pics given that she is a married woman as well as a mother of two. Some have also gone to the extent of suggesting that she resorted to OnlyFans because her regular paychecks have dried up. Mena has rejected this particular insinuation, showing off her golf course and country club lifestyle. She has also stated that she is doing OnlyFans for fun.
5. Mia Khalifa – $6.42 million
Mia Khalifa spent three months (a time in which she did 11 films) in the porn industry to become one of the most famous porn stars in the world. The Lebanese beauty subsequently retired and embarked on a fight to get her videos out of circulation. It, therefore, seemed hypocritical when she announced that she would be joining OnlyFans in September 2020. Her fans have, however, defended her by pointing to the fact that she won't be doing any explicit nudes on the platform.
Controversial or not, Khalifa has gone on to become one of the top earners on OnlyFans and has even used some of her income to support charity. In January 2021, she revealed that she had dispensed about $160,000 to charities close to her heart.
4. Tyga – $7.69 million
Popular rapper and Kylie Jenner's ex, Tyga, took the internet by storm when he announced that he was joining OnlyFans in mid-2020. The frenzy was further heightened by the fact that a photo of his genitals was leaked on the internet. It, therefore, meant that when the rapper landed on OnlyFans, there was a legion of fans who were only too glad to pay his monthly subscription rate of $20.
This, together with other donations, quickly propelled the rapper to one of the top earners on the site. For his next act on OnlyFans, Tyga has launched a management company that is geared at showing the ropes to hot ladies and men who want to make extra income on the site. The management company is known as Too Raww.
3. Cardi B – $9.34 million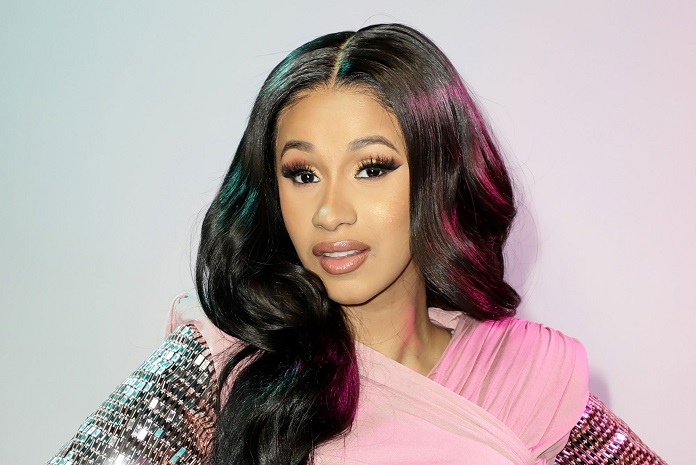 When the multiple award-winning Cardi B announced that she was joining OnlyFans in September 2020, many thought that it was some sort of joke or prank. Several months down the line, it is clearly not a joke as the account remains active. Even though the rapper has clearly stated that she won't be posting any nude content, she is nevertheless dedicated to her account and has used it to post exclusive behind-the-scenes clips of her popular music videos.
She also invites fans to ask her questions and reveals personal details about herself. Such content means that people are not really bothered by the lack of racy pictures but instead keep on trooping to Cardi B's page to subscribe. This has in turn propelled her to the 3rd highest earning creator on the platform.
2. Bella Thorne – $11 million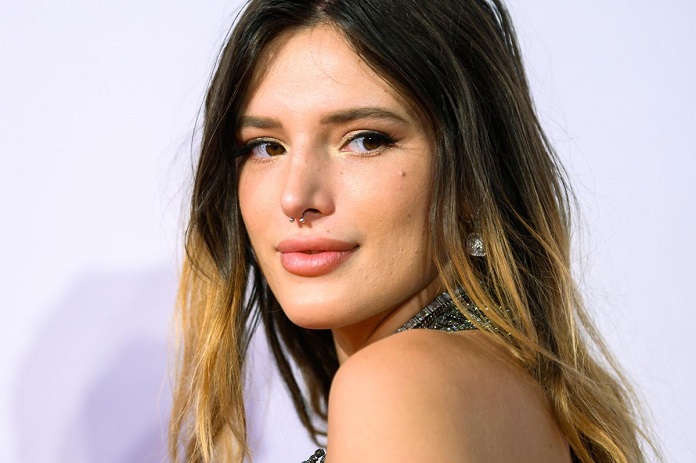 When popular actress and model Bella Thorne joined OnlyFans in August 2020, the consequences were so seismic that it led to a change in the platform's policy. As the story goes, the Disney actress joined the app and proceeded to share three nude snaps. The fact that she was quite popular made her peg her monthly subscription rate at $200 and many fans immediately signed up.
Thorne was, therefore, able to make a whopping $1 million on her first day on the platform and by the end of the first week, had netted $2 million. This forced the management of the app to put a limit on the amount of money that creators can charge. They also extended the period for payment from seven days to 30 days. This negatively impacted the earnings of less popular creators on the site and Thorne was forced to apologize.
1. Blac Chyna – $20 million
It doesn't come as a surprise to know that Blac Chyna is the top-earning personality on OnlyFans. This is because the video vixen/model boasts of the bountiful attributes that people long for and is not afraid to show off. Chyna charges about $50 for her monthly subscription fee and her content includes scantily clad images of herself as well as X-rated videos. The model also has no qualms attending to those with various fetishes, including foot fetishes.
The money that Chyna is making off OnlyFans will certainly come in handy given the lawsuit she is facing. The reality TV star was sued by her ex and baby papa, Rob Kardashian, as well as his sister, Kylie Jenner, for assault and battery. They claimed that she used a phone charging cord to choke Rob during a fight in December 2016. She is also said to have caused damages amounting to not less than $100,000.
Other Celebrities That Have Recently Joined OnlyFans
OnlyFans may be dominated by X-rated content but personalities can still make good money posting none X-rated stuff. This has motivated several celebrities to join the site as they can make money from the pictures that they previously shared online for free. Celebrities that have gone in this direction include Cardi B, Blac Chyna, Bella Thorne, Tyga, Mia Khalifa, and Safaree Samuels.
Others are rappers Swae Lee, Rico Nasty, and The Dream. There are also reality TV stars such as Shea Coulee (from Rupaul's Drag Race) and Sonja Morgan and Dorinda Medley (from The Real Housewives of New York) on the platform. The sporting world is also not left out as tennis star Bernard Tomic has also joined.
Quick Recap of the 15 Top Earning Creators on OnlyFans 
1. Blac Chyna – $20 million
2. Bella Thorne – $11 million
3. Cardi B – $9.34 million
4. Tyga – $7.69 million
5. Mia Khalifa $6.42 million
6. Erica Mena – $4.49 million
7. Pia Mia – $2.22 million
8. Safaree Samuels – $1.91 million
9. Dannii Hardwood – $1.4 million
10. Belle Delphine – $1.2 million
11. Megan Barton Hanson – $1.06 million
12. Casanova – $1.05 million
13. Jen Wolfie – $900,000
14. Aaron Carter – $500,000
15. Nik Avocado – $500,000