World Wrestling Entertainment, Inc. (WWE) as founded by Jess McMahon and Toots Mondt is the largest wrestling promotion in the world, holding approximately 320 televised and non-televised events a year. About 36 million viewers in more than 150 countries are lovers of this show, especially when they are watching the ladies battle it out with themselves. Men on the ring are usually laced with sweat, muscular abs, heavy bangs and the man stench, but when the ladies are fighting, they do most of it with their voices, nails and hair, although it gets more serious than that often.
See Also: 20 Famous Couples With Over 20 Years Age Differences
This article is graced with the hottest divas in WWE, and the elegant side of them you hardly see in the ring. These ladies are pretty, skillful and master-crafts of their arts. Not all of them are muscular like typical wrestlers, a couple of them have sexy perfect bodies void of abs. However, this content is focused on a selected few WWE professionals, the ones that can hang in the squared-circle while maintaining all the class that separates and civilizes woman from man. Meet these hawties:
15 Hottest World Wrestling Entertainment (WWE) Divas
15. Brie Bella
Wife of the now famous Goat-Faced Superstar, Daniel Bryan, and the lesser stacked Bella twin is a WWE Diva and a reality television personality as well. She starrs on Total Divas along with her sister and some other Divas. Unlike her twin, Brie Bella does not possess big curves but she stands out with a sense of Eco-friendly individuality.
14. Natalya
Aside WWE, Natalya features on Total Divas. Her grandma-like personality on the show can be seen as boring but that doesn't make her less hot. She also gets points for running occasional ring-side interference for her real-life husband Tyson Kidd.
13. Tamina
Tamina is the daughter of the professional wrestling legend Jimmy "Superfly" Snuka. She is a powerful and prominent WWE Diva. She is both a beauty and brain, and sometimes appears fierce – scary enough to chase seven men. Unfortunately, her skills in the ring is yet to be highly appreciated by WWE brass, she works hard every second desiring an upgrade.
12. Renee Young
Renee was a broadcaster at The Score (Sportsnet 360). The eyes of the Great White North may have first focused on Renee Young, but now the entire WWE Universe gets to stare and ogle. In March of 2015, she confirmed she was dating WWE superstar Dean Ambrose. Technically, according to the official WWE website, Renee Young is considered just as much a Diva as those who compete inside the ring. Therefore, she qualifies for our list.
11. Summer Rae
Summer Rae has been a floater throughout her WWE career; never leaving much of an impact or getting involved in anything memorable to make a lasting statement or media fuss. She is currently serving as a Lana substitute in an angle that involves adolescent-like behaviour between herself and Rusev.
10. Naomi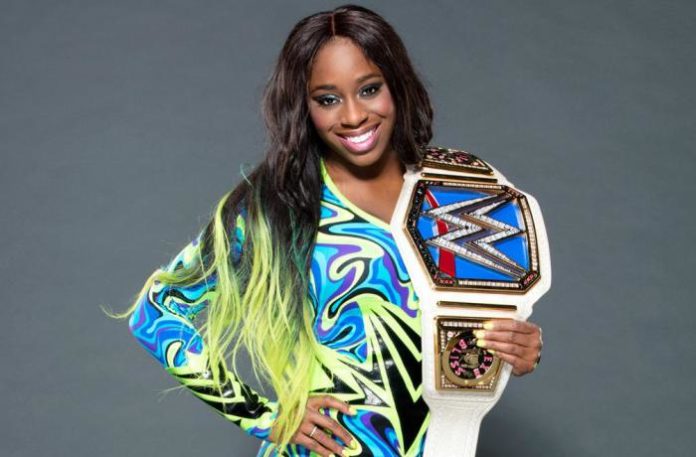 Naomi is tough and toned and looks terrific each time she steps into the ring. Unfortunately for Naomi, she is not often placed on the divas show however, she's still a pleasure to watch in her limited weekly appearances.
9. Charlotte
Charlotte is the daughter of one of the most legendary wrestlers to ever step into a WWE ring, Ric Flair. She is a beauty and a Beast in the ring. She is the best technical wrestler in the Divas division. She has the looks, the charm, and the ability to takeover the female scene.
8. Rosa Mendes
Sweet Rosa Mendes is smoking hot that's why she is on this list. In Total Divas, she is portrayed as a worrisome person. Rosa has faced the real life struggle of substance dependency and has appeared to overcome her circumstance. Although at the moment she has low steam in the industry due to her getting lost in WWE, she is working on her big come back.
7. Alicia Fox
Alicia is a veteran of the Divas division and former Divas Champion. The long-legged beauty has the potential of being so much more within the division, she is making the most out as a supporting presence in WWE matches.
6. Sasha Banks
Sasha Banks refers to herself as "The Boss," which is fine in the wrestling world but outside of that, The Boss is Bruce Springsteen.
5. Nikki Bella
Twin sister to Brie Bella, Nikki is hotter by design and the one WWE agrees to put more of their marketing power behind.
4. Eden
Eden is a beauty from hair to fingertips. She is a woman to envy and her husband is one to jealous cos he gets to go home to this diva every single day.
3. Lana
Born as Catherine Joy Perry in Gainesville, Florida, blonde Lana is the fan's favorite and one of the more popular Divas, even in her role as a valet for Rusev and now Dolph Ziggler. Although she has a Russian accent, she is nowhere from the Russian descent.
2. Paige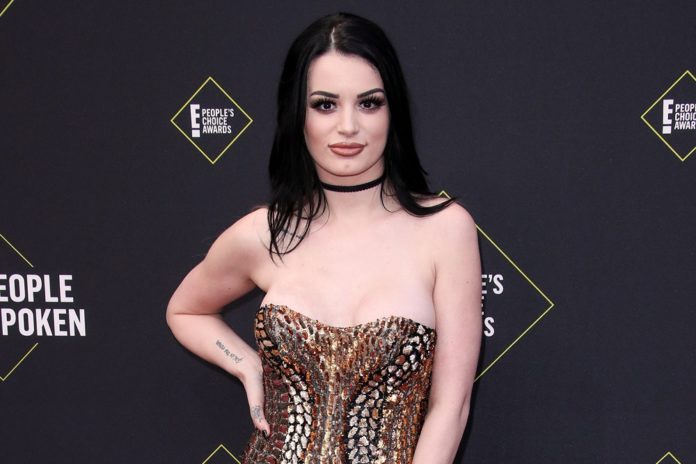 Aside good looks, Paige has something else that has been hard to come by recently in WWE, and that is wrestling ability. In her younger years, Paige had been attending the sideshow for much of her life. With the recent surge of NXT talent brought up to the big league, Paige will finally have some top-notch opponents to face.
1. Becky Lynch
Becky Lynch is a complete package. She is gorgeous and has excellent in-ring work. Her entry into WWE's main roster alongside the Charlotte and Sasha Banks has been exactly what the doctor ordered for the Divas division, and with that she got eyes glued to her world for a long time. She works really hard, always wants to win every single match.