From Grey's Anatomy to Game of Thrones, The Big Bang Theory, Modern Family, Scandal and the rest of them, we all have that one TV series we just can't stop talking about… And with the release of the world's highest paid TV actresses 2016 list, you have the chance to see if your favorite TV characters are receiving worthy paychecks for keeping you entertained all year long. Snapping the top spot yet again for the 5th consecutive year is Modern Family's Sophia Vergara who made double the amount of runners up Kaley Cuoco. Per Forbes, the top 15 highest paid women of the small screen raked in a combined $208.5 million between June 1, 2015 and June 1, 2016. Read on for the full list.
15. Zooey Deschanel
Earnings: $7 million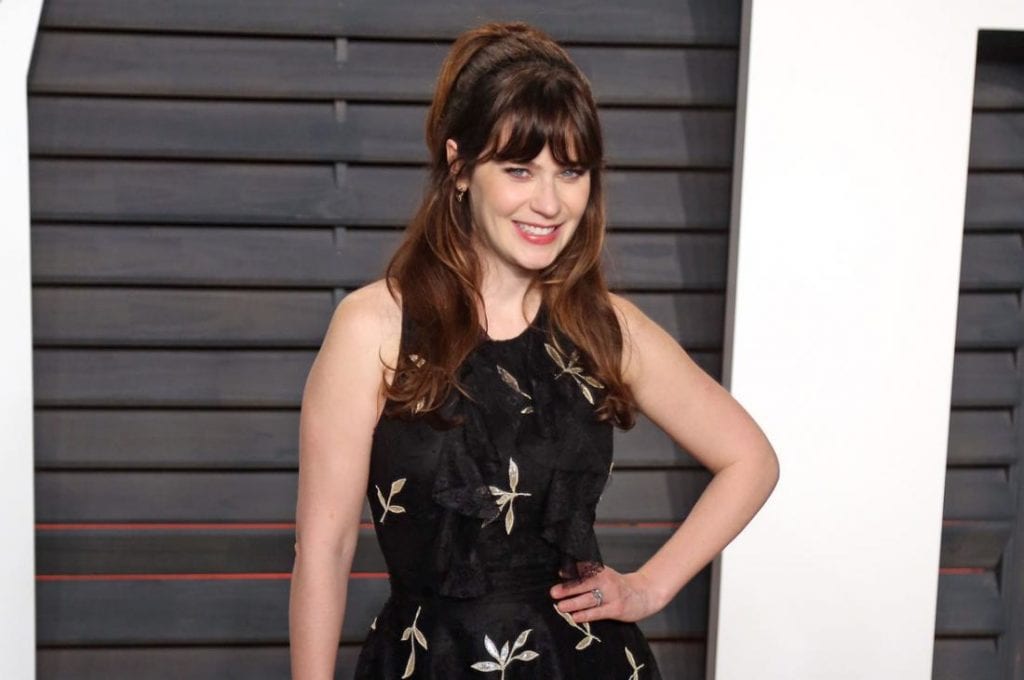 Deschanel gets rewarded for making New Girl a hit comedy series for Fox. In between the filming of the show's 5th season, Deschanel was voicing the role of Bridget in animated musical comedy "Trolls" which also stars the voices of Justin Timberlake and Pitch Perfect star Anna Kendrick. The animation is slated for release later on November 6 2016.
14. Julia Louis-Dreyfus
Earnings: $7.5 million (tie)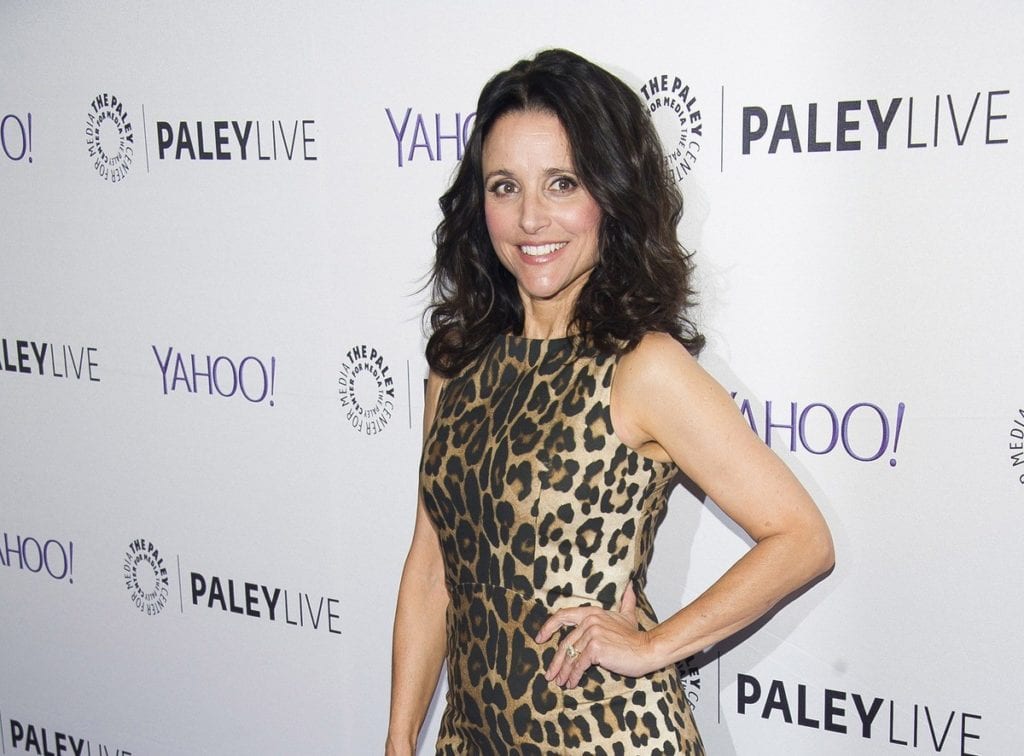 The multiple Emmy winning actress was thrust into the limelight thanks to 90's sitcom Seinfeld. Despite being somewhat of a veteran Julia Louis-Dreyfus is just making her debut on the list thanks to her role of Vice President Selina Meyer on HBO's Veep of which she is also a producer. Louis-Dreyfus has won a record-breaking 5 consecutive Emmys for her role in the series, the latest which came in the 2016 Primetime Emmy Awards where she delivered an emotional speech dedicated to her dad who had just passed away the Friday before. The 9 time Emmy winner supports her income with an endorsement deal with Old Navy.
13. Emily Deschanel
Earnings: $7.5 million (tie)
The 11-year running Fox crime procedural comedy-drama Bones will finally end after its upcoming 12th season and Emily stands to end a fatter paycheck for two main reasons- a new contract was inked and her lawsuit against Fox could turn to her favor. Dr. Temperance Brennan claims Fox is cheating her out of profits made from Bones and she's not alone as David Boreanaz who plays FBI agent Seeley Booth also thinks so. Emily is sisters with the lists #15 and New Girl star Zooey Deschanel.
12. Patricia Heaton
Earnings: $8.5 million
Patricia Heaton has been a regular on our small screens for as long as we can remember. Aged 58 she doesn't seem like hitting the brakes anytime soon. Her berth on the list is thanks to her Food Network show Patricia Heaton Parties, as well as her widely acclaimed main role of Frankie Heck in ABC sitcom "The Middle".
11. Pauley Perrette
Earnings: $9.5 million
Pauley Perrette has been portraying Abby Sciuto on CBS NCIS since its premiere in 2003 and have also appeared on its spin offs. Her loyalty and dedication to the crime drama was awarded with a pay rise. Perrette's side businesses includes her Manhattan Donna Bell's Bake Shop.
See Also: The Top 15 Highest Paid TV Actors In The World
10. Julie Bowen
Earnings: $10 million
Julie Bowen enjoys an 8 figure paycheck thanks to her role in Modern Family as well as shilling for Neutrogena.
9. Julianna Margulies
Earnings: $10.5 million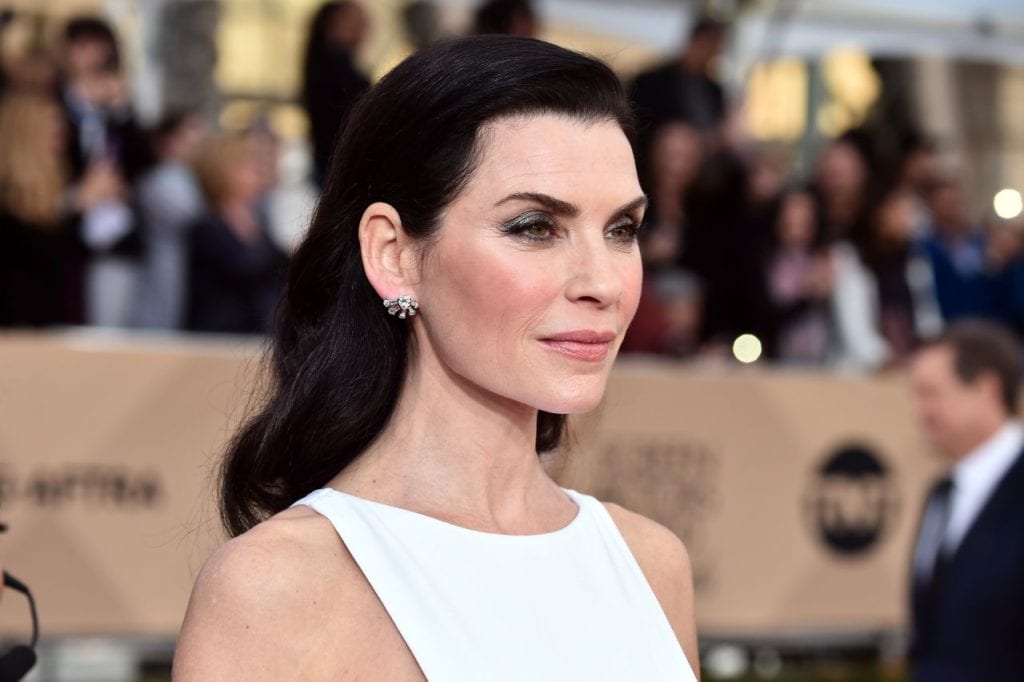 After making it big portraying Nurse Carol Hathaway on ER, Margulies hit another jackpot with The Good Wife which ended on May 8, 2016 after 7 seasons and 156 episodes. In addition to receiving a very high paycheck for her role last year, she has also won two Emmy awards for Outstanding Lead Actress in a Drama Series. There are ongoing productions for a spin off but it is unclear if Margulies would be starring. She has 8 SAG awards to her name making her the woman wit the highest number of accolades from the association.
8. Priyanka Chopra
Earnings: $11 million
Indian beau Chopra makes her debut appearance on the list thanks to her role in ABC drama thriller, Quantico of which she is currently filming the second season in New York. A Bollywood sweetheart, Chopra is set to leave her footprints in Hollywood when she makes her debut appearance in the upcoming Baywatch which she is already done filming. The 2017 movie also stars world's highest-paid actor Dwayne Johnson. The Miss World 2000 winner is a highly sought after candidate for brand endorsements counting juice brand Appy Fizz among her many partners.
7. Stana Katic
Earnings: $12 million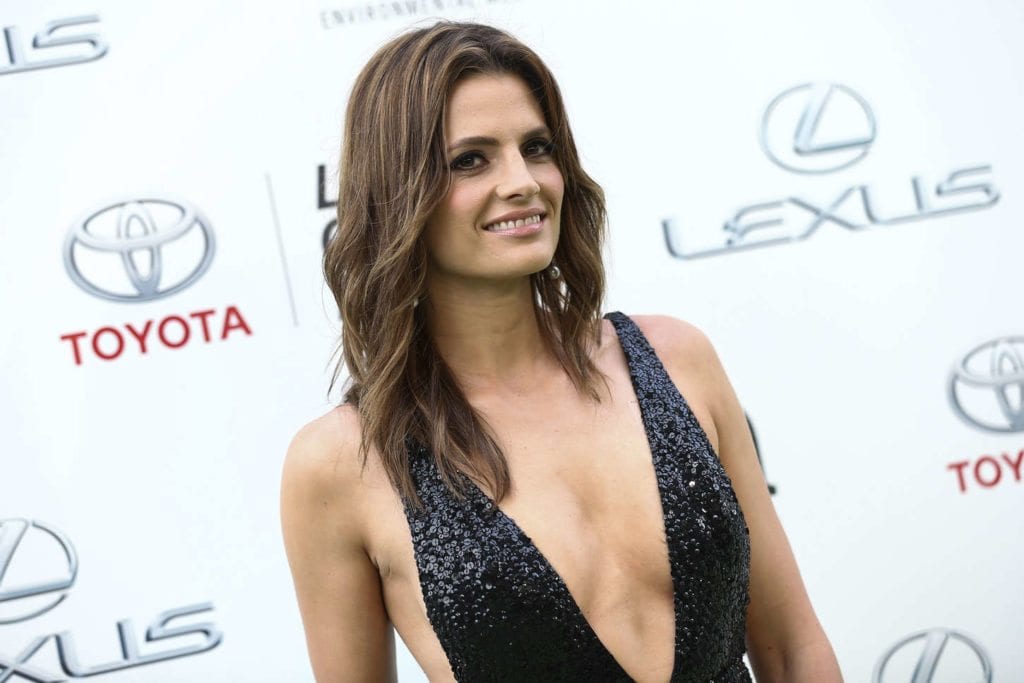 Stana Katic probably thought it was high time her role as Kate Beckett on the ABC series Castle put her on the Forbes annual list before the show ended for good, so she negotiated a new higher-paying contract with the company before appearing in the season finale. The contract also entitled her to a huge portion of the profits, and here she is making her debut appearance.
6. Kerry Washington
Earnings: $13.5 million
Olivia Pope's popularity on Scandal has earned Kerry Washington a worthy paycheck as well as lucrative endorsement deals withe the likes of Apple Music, Movado and Neutrogena.
See Also: The Highest Paid Actresses In The World 2016
5. Ellen Pompeo
Earnings: $14.5 million (tie)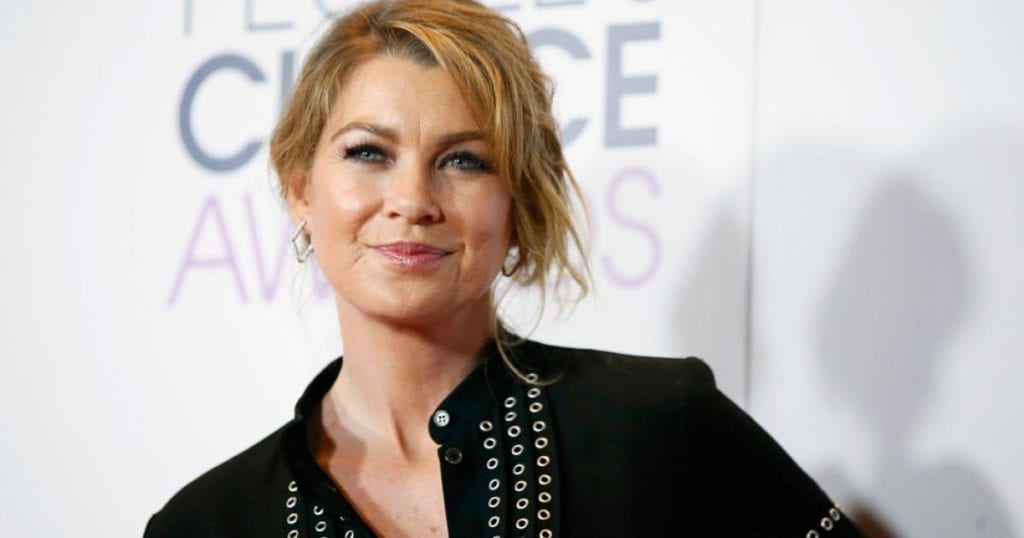 Her widely popular and acclaimed role of Dr. Meredith Grey in the ABC medical drama Grey's Anatomy which has been running for over a decade has made Pompeo a regular on this list. Last year she made it to the fourth position with a paycheck of $11.5 million and this year, the 46-year-old has maintained her position with a higher paycheck.
4. Mariska Hargitay
Earnings: $14.5 million (tie)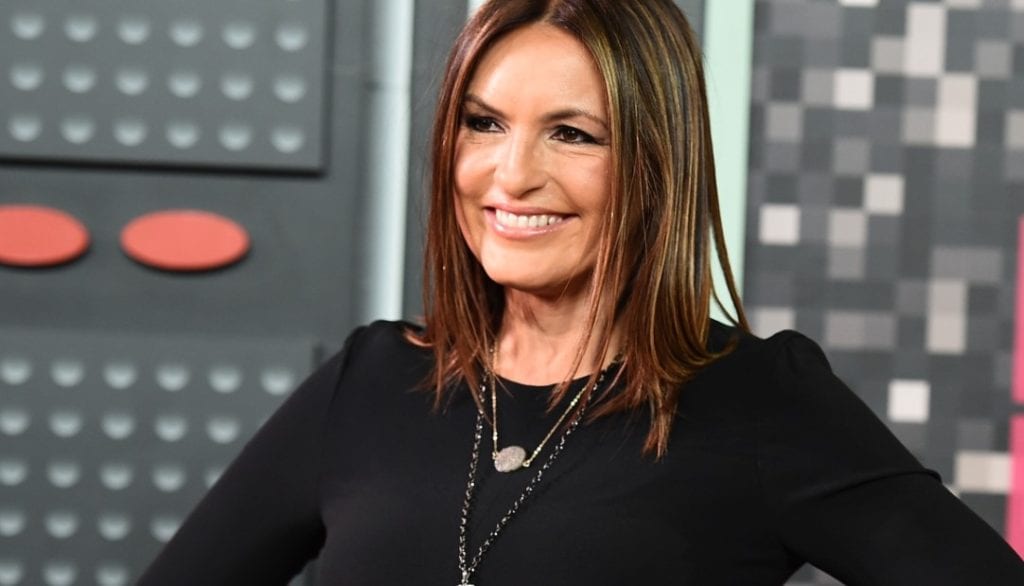 When you dedicate your life to a TV series, it is only deserving that you receive fat paychecks for your role. Hargitay, beginning in 1999 until now has been portraying Detective Olivia Benson on NBC drama series "Law & Order: Special Victims Unit". Even after suffering an injury on set that required a heart surgery, Hargitay has stuck with the series. It is such dedication that sees her receive increasing paychecks by the season.
3. Mindy Kaling
Earnings: $15 million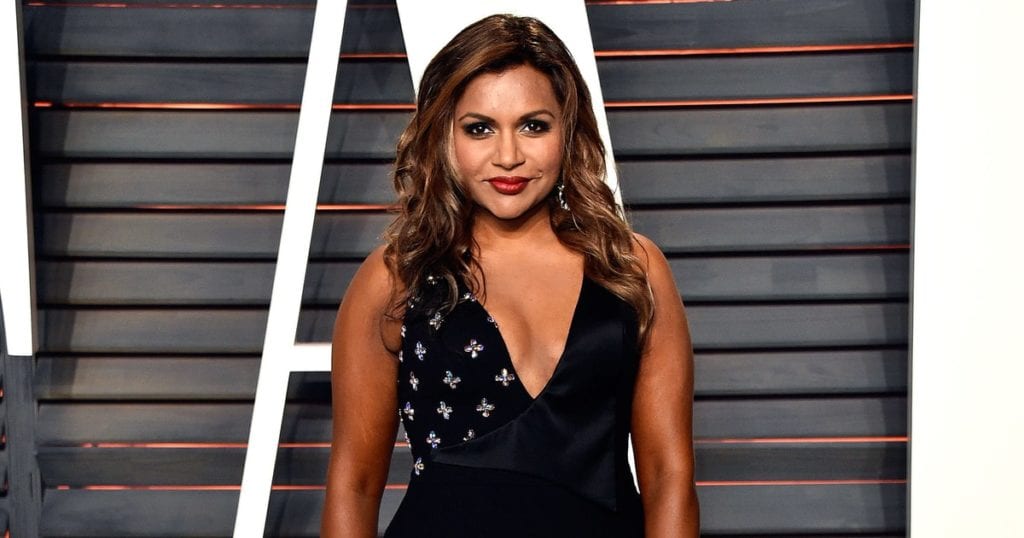 Mindy outearns her entire "The Mindy Project" co-stars both male and female with that $15 million paycheck, and that is apparently because she is also the creator and executive producer of the comedy show. The Indian-American actress is also a writer and per Forbes, she received an advance pay of over $7 million for one of her upcoming scrolls.
2. Kaley Cuoco
Earnings: $24.5 million
Kaley Cuoco along with her Big Bang Theory main casts earn $1 million per episode which is more than enough to qualify it as the highest paycheck not only on the CBS show but in the entire world of TV. Why isn't she top of the list? well someone else made up for their lower paycheck per episode with lucrative non-acting activities.
1. Sofia Vergara
Earnings: $43 million
With a paycheck of $43 million, Colombian actress isn't only the highest paid actress but the highest paid person in TV as she out earns her male counterparts. That figure is a 66% surge from what she made last year, but it wasn't all from her role in the long-running Modern Family as a great chunk of it came from endorsement and licensing deals with products like Head and Shoulders dandruff shampoo, a coffee maker, a line of furniture, and the most lucrative of them all- a nurse scrub with cheetah prints.

See Also: World's Highest Paid Actresses

Fact Check: We strive for accuracy and fairness. If you see something that needs updating,