It pays to be genetically blessed, and even much more if you are able to land an "Angel" deal with lingerie giant Victoria's Secret. This is apparent on Forbes' latest ranking of the world's highest paid models where 9 are active Victoria's Secret Angels and a good number of others VS non-angels and ex-Angels. Per Forbes, Angel contracts are worth between 6 and 7 figures annually depending on an Angel's period of service. Thus, veterans like Adriana Lima far out-earn newbies like Jasmine Tookes and Martha Hunt. In addition, the terms of an Angel contract allows the model to engage in other gigs for a specific time, thus bolstering her earnings. The top 13 richest Victoria's Secret Angels who graced the VSFS in Paris on November 30, 2016 have a combined wealth of $265 million. Without further ado, here is who's worth what…
13. Sara Sampaio (25)
Net Worth: $1.2 million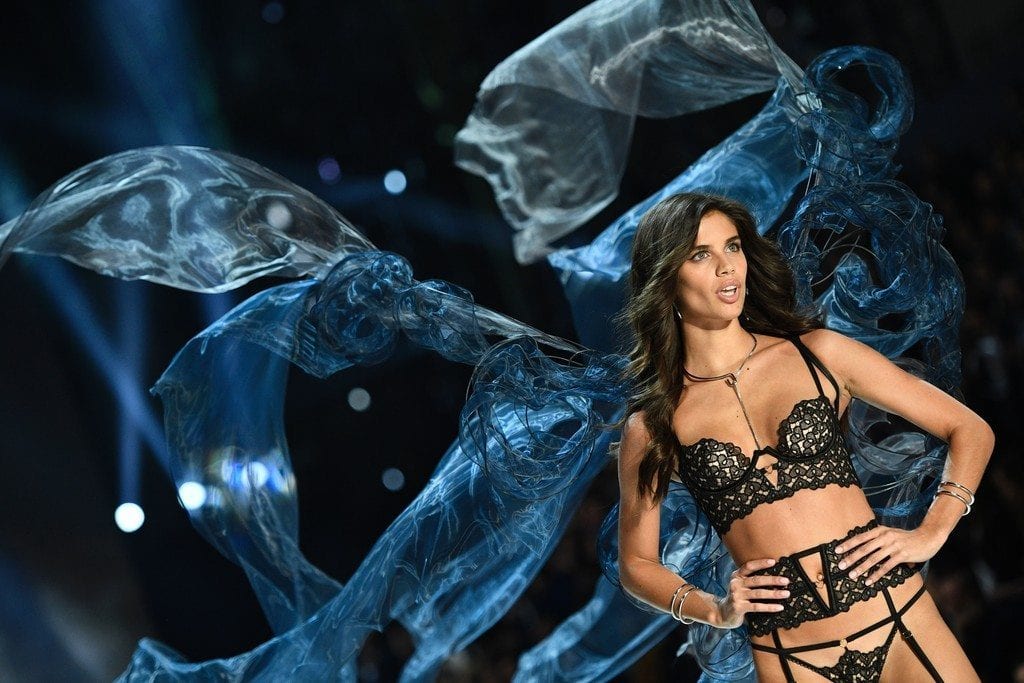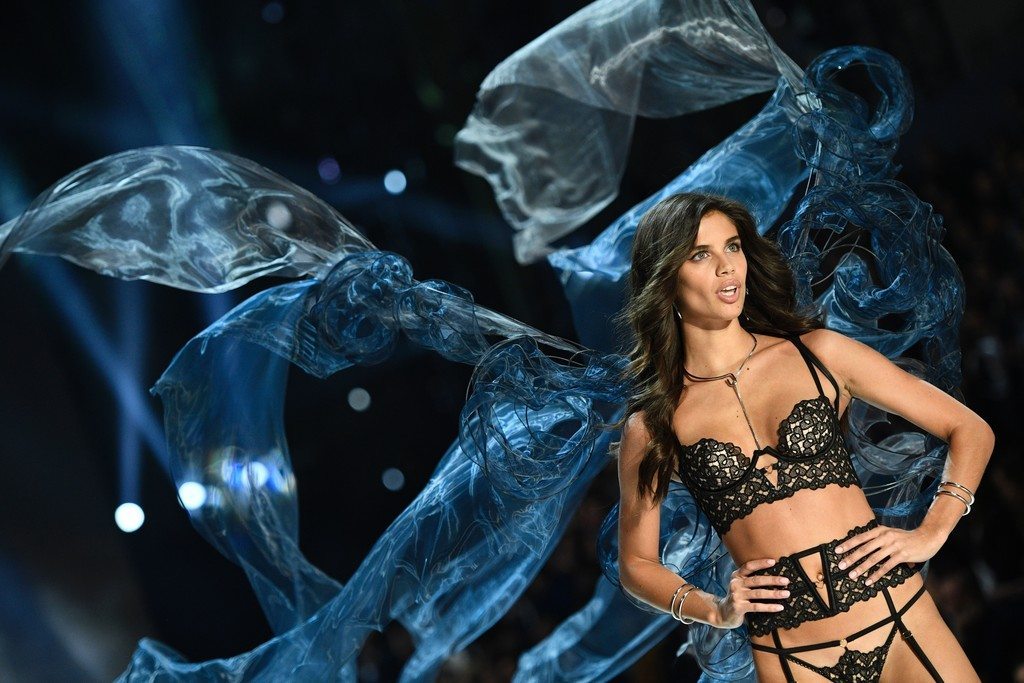 Sara Sampaio is an icon mostly in the eyes of her fellow Portuguese as she is the first supermodel in the country to appear on Sports Illustrated Swimsuit Issue in 2014. The same year, she was also named Rookie of the Year. She has won her country's Golden Globe Award 5 consecutive times from 2011 to 2016. Despite being new to the host of Angels, Sara has banked enough to earn the millionaire status.
12. Elsa Hosk (28)
Net Worth: $1.5 million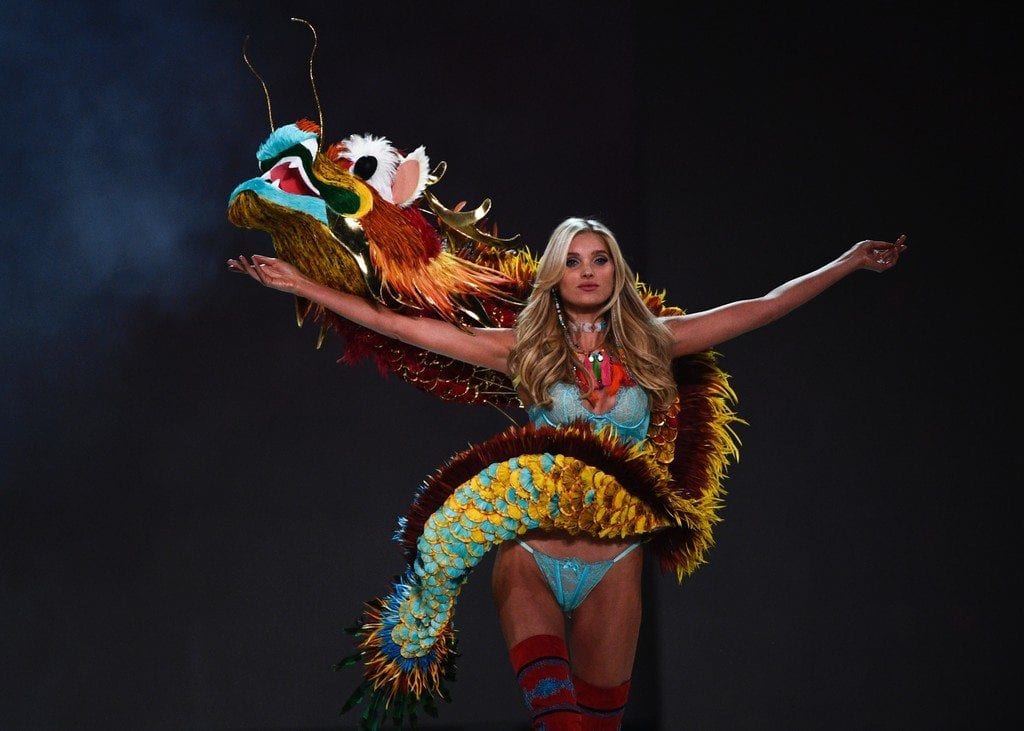 The Swedish beau, started out playing pro basketball in her home country before making a name for herself in the modelling industry. She has appeared at the annual Victoria Secret Fashion show since 2011. In addition to her VS gigs, she has represented a plethora of brands including, H&M, Dolce & Gabbana, Guess and Dior.
11. Bella Hadid (20)
Net Worth: $3 million
The 20 year old, 2016 IMG model of the year is doing well following in the footsteps of her older sister and fellow model Gigi. She has appeared in a couple of music videos by rapper The Weekend whom she dated until their breakup in November 2016. Awkwardly, the rapper performed at the Paris event as his ex-flame strutted down the catwalk. AWKWARD!!
10. Martha Hunt (27)
Net Worth: $3 million
A Victoria Secret staple since 2013, Martha earned her wings in 2015 alongside a worthy paycheck which she supports with campaigns with London Fog and Michael Kors. The Free People ambassador counts among Taylor Swift's gang and appeared in her "Bad Blood" music video.
9. Jasmine Tookes (25)
Net Worth: $5 million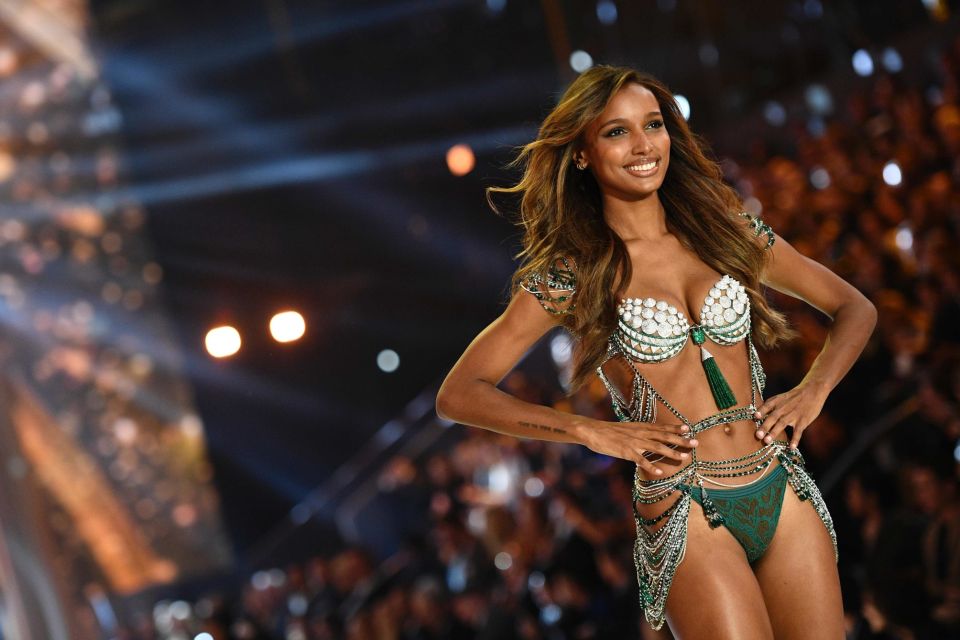 Jasmine Tookes was blessed with the honor of donning the coveted $3 million Bright Night Fantasy Bra at the Paris Fashion Show (pictured). The former gymnast made her debut on Forbes list of highest paid models in 2016 with $4 million earned in a year thanks largely to her Angel gig. She shills for the likes of Calvin Klein fragrance and Lancome cosmetics.
See Also: Top 20 World's Highest Paid Models
8. Taylor Hill (20)
Net Worth: $6 million
Taylor Hill like Jasmine Tookes earned $4 million in a year and made her debut on Forbes list. Beginning her career at the age of 14, Taylor has modeled for brands like H&M, Michael Kors watches, Lancome, Jimmy Choo, Miu Miu, Top Shop and Armani Privé.
7. Lily Aldridge (31)
Net Worth: $8 million
Aldridge donned the $2 million Fantasy Bra for the December 2015 Fashion show. An Angel since 2010, Lily earned $4 million between June 2015 and June 2016. She bolsters her income with Tommy Hilfiger, Caroline Herrera and Michael Kors gigs. She owns a clothing line with Velvet Tees and is married to Grammy-winning Kings of Leon frontman, Caleb Followill.
6. Gigi Hadid (21)
Net Worth: $13 million
Gigi Hadid was the richest debutant to Forbes 2016 list with a $9 million paycheck earned within a year. This is thanks in part to her mammoth social media following which helps land her lucrative jobs with Tommy Hilfiger, Topshop, BMW, and Maybelline.
5.  Joan Smalls (28)
Net Worth: $16 million
The Puerto Rican supermodel walks the runway more often than not. Apparently, with a fortune of $16 million her hard work is paying off. Her $4.5 million paycheck earned in 2016 came partly from a bevy of deals with Marc Jacobs, Gap, Joe Fresh, and Balmain. A beauty with brains, Smalls has a psychology degree to her name.
4. Kendall Jenner (21)
Net Worth: $18 million
Most popular model, Instagram-wise is rising up the ranks of the highest-earners in modelling faster than anyone else. She made a 150% leap in earnings between 2015 and 2016- from $4 million to $10 million. Her rapid success can well be understood as popularity plays a huge role in the modelling business. Kendall surely has her family's reality TV show to thank.
See Also: The Highest Paid Reality TV Stars
3. Liu Wen (28)
Net Worth: $35 million
China's first supermodel, Liu Wen is also the first to walk the Victoria's Secret runway and the first to feature on Forbes list, making her debut in 2013. Her major money-makers are lingerie maker La Perla and Estele Lauder. She earned about $10.5 million between 2014 and 2016. Though she has since relocated to New York, Wen continues to earn from endorsement deals in her home country with Puma and Vidal Sassoon.
2. Alessandra Ambrosio (35)
Net Worth: $60 million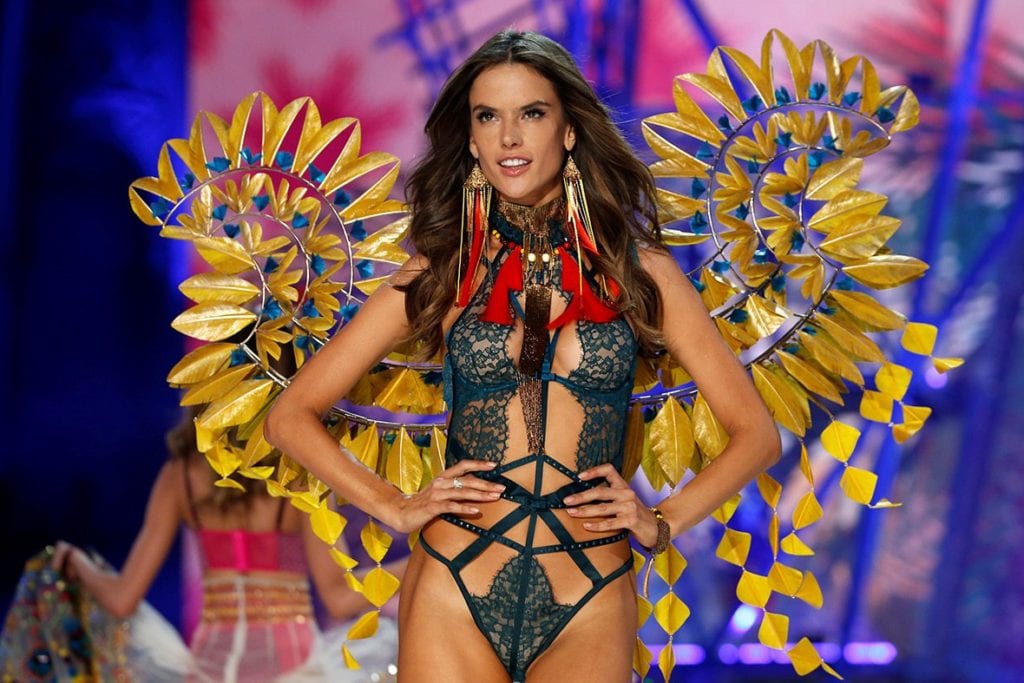 Brazilian mother of two is a long-standing Victoria Secret model and that comes with many perks. She has worked with many luxury giants including Michael Kors Gucci, L'Oreal, Calvin Klein and Dolce & Gabbana. She also earns from the proceeds of her own lifestyle/fashion, and swimwear line. All these endeavors nets her an estimated average of $5 million annually.
1. Adriana Lima (35)
Net Worth: $75 million
Brazilian beauty Adriana Lima is the longest-serving Victoria Secret model ever and the benefits are evident in her $75 million fortune. Lima earned $10.5 million in the year 2016, the highest single paycheck recorded in her entire career. She currently works with Vogue Eyewear, IWC watches and Maybelline.
See Also: The Highest-Paid Fitness Models on Instagram
Good thing Gisele hung her wings in 2015 as she would have beat Lima to the top spot with her $360 million fortune!