It pays to be genetically blessed, and even much more if you are able to land an "Angel" deal with lingerie giant Victoria's Secret. This is, of course, because Victoria's Secret remains one of the most prestigious gigs any model with an eye for the top will long to work for. The company's models are known as some of the most beautiful on the runway.
Thanks to its yearly fashion event that costs around £9.2 million with about 800 million annual return, Victoria's Secret has become the biggest and most popular fashion event in the world and its angels the most sought after models in the world. While fans enjoy the benefit of watching some of the world's most beautiful women showcase their prowess on the catwalk, the models, on the other hand, try to take advantage of both the huge income and exposure the event brings.
Many of these models even become household names with most earning tens of millions of dollars worth in deals. This year's top 10 richest Victoria's Secret Angels have a combined wealth of roughly $192 million and over the years their net worth has only been on the rise. Without further ado, here is who's worth what…
10. Martha Hunt – $3 million
A Victoria Secret staple since 2013, Martha earned her wings in 2015 alongside a worthy paycheck which she supports with campaigns with London Fog and Michael Kors. She made her first runway work in 2007, at Paris Fashion Week. A few years after, she made it on covers of Glamour Germany, Harper's Bazaar, Vogue China GQ, Revue des Modes, V, G, and Muse.
So far, she has walked over 180 fashion shows including Givenchy, Hervé Léger, Dolce & Gabbana, Issey Miyake, Jason Wu, Jefen, Louis Vuitton, Marchesa, Fátima Lopes, and Giorgio Armani.
The Free People ambassador counts among Taylor Swift's gang and appeared in her "Bad Blood" music video.
Hunt was first discovered by a photographer in Charlotte, North Carolina. She was then introduced to several modelling agencies but was later signed by IMG Models. Hunt was also in 2015, named as one of the Victoria's Secret's first Swim Special before she became the retailer's angel. She is not in a known relationship but she does support charity works. She is also a lover of dogs.
9. Elsa Hosk – $4 Million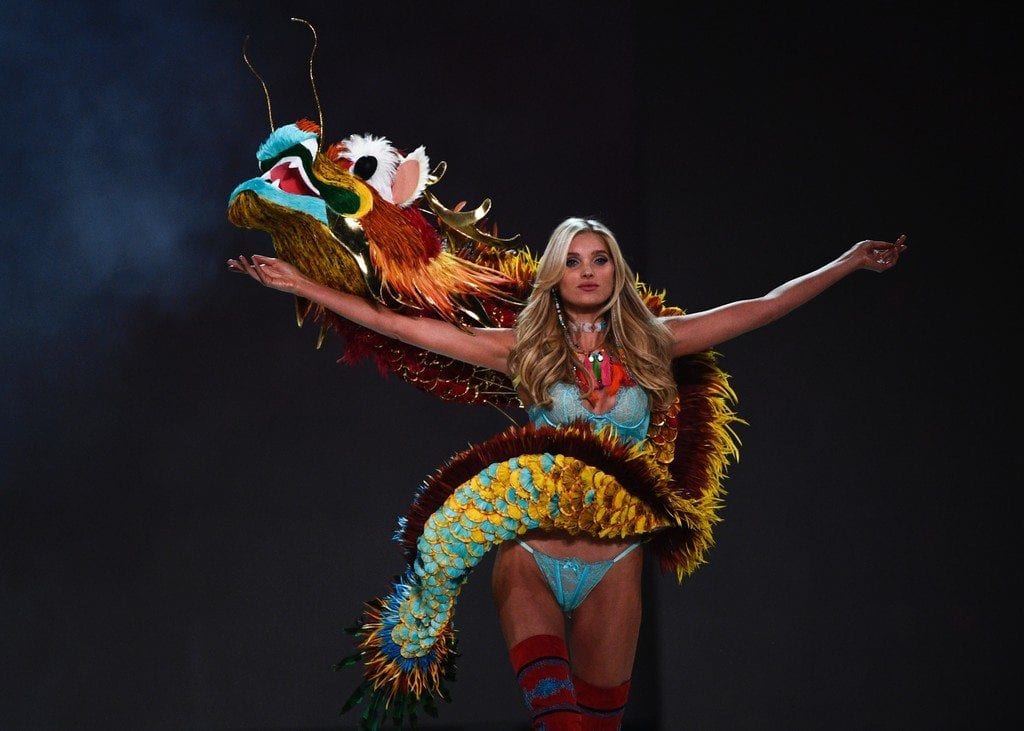 The Swedish beau started out playing pro basketball in her home country before making a name for herself in the modelling industry. That, of course, was after she relocated to New York. While many credit Victoria's Secret for her meteoric rise to stardom, the beautiful model also acknowledged her work with photographer Ellen von Unwerth in campaigns for Guess to be one of her stepping stones to stardom. The plethora of top-notch brands she has represented include Dolce & Gabbana, Dior, and  H&M.
Ranked as one of the Top Sexiest Models lists by models.com, Husk was in 2018 chosen to wear Victoria's Secret's "Dream Angels" Fantasy Bra in the retailer's fashion show. The Bra which was worth $1 million, was designed by Atelier Swarovski and hand-set with 2,100 Swarovski created diamonds.
With her fast-growing net worth, Elsa Husk is equally involved in some charity work. She supports FAIR Girls and the anti-human-trafficking organization. The VS model is currently in a relationship with Tom Daly, the creative director and co-founder of Running Vision, a company that sells sunglasses made for running.
8. Jasmine Tookes – $5 million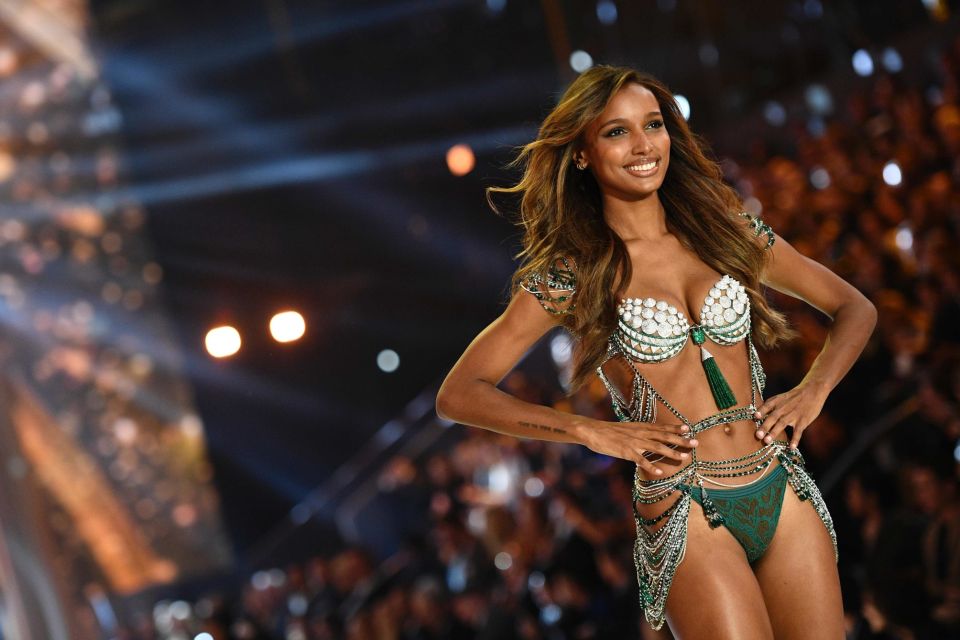 Jasmine Tookes was blessed with the honour of donning the coveted $3 million Bright Night Fantasy Bra at the Paris Fashion Show (pictured). The former gymnast made her debut on Forbes list of highest-paid models in 2016 with $4 million earned in a year thanks largely to her Angel gig which she started in 2015. Jasmine is the 3rd black model to wear the $3 million-worth Secret's Fantasy Bra.
Tookes had her first commercial ad campaigns in 2010, for UGG Australia and Gap. Before she made her break in the international scene, she booked a Spring 2011 DKNY campaign and a layout in Vogue Italia. She was also one of the eleven beautiful models selected for the annual Victoria's Secret Fashion Show in 2012.
Tookes has so far appeared in editorials for American, French, German, Italian, and Spanish Vogue, Harper's Bazaar, Numéro, W, and V. She has also walked the runway of  Emilio Pucci, Prada, Carolina Herrera, Moschino, Ralph Lauren, Calvin Klein, Tom Ford, and more. Jasmine is not open about her relationships. She has not also spoken of her engagement with anyone. She is, however, rumoured to be with Juan David Borrero since 2016.
See Also: Top 20 World's Highest Paid Models
7. Taylor Hill – $6 million
Taylor Hill like Jasmine Tookes earned $4 million in a year and made her debut on Forbes list. She began her career in 2013 after she was discovered by Jim Jordan, a photographer and modelling agent. She first featured on Intimissimi's catalogue before she modelled for H&M. Her career with Victoria's Secret began in 2014 when at the age of 18, she was the youngest to walk the retailer's fashion show. In 2015, she hosted Victoria's Secret PINK, and the same year, she was honoured with the Model of the Year award at the Fashion Media Awards. Couturesque's readers voted her as the Most Promising Model" for 2015 and in 2016, she was named as the new face of French beauty brand Lancôme.
Taylor has advertized for Jimmy Choo by Craig McDean, Topshop by Giampaolo Sgura, Michael Kors by Mario Testino, Joe's Jeans by Mario Sorrenti, and David Yurman by Bruce Weber. She has also modelled for brands like Michael Kors watches, Lancome, Jimmy Choo, Miu Miu, Balmain, Givenchy, Dolce & Gabbana Tommy Hilfiger, Fendi, Versace, Valentino, Chanel, Armani and more.
The Victoria's Secret angel as of 2020 is dating Daniel Fryer and has been severally spotted holding hands with him in the public. Not much is know about her new boyfriend except that he is the principal of Cannatlantic, a London-based advisory firm. She previously dated Michael Stephen Shank, an American actor best known for his roles in The Bold and the Beautiful (1987) and Hollywood Temptations (2013).
6. Barbara Palvin – $6 million
Palvin has been in the industry since 200t but it tookover a decade before her contributions began to pay off big. The Hungarian beauty began her career in a small town near Budapest, where a scout spotted while she ran errands for her mother. The next few years that followed would be a busy one for Palvin as she travelled across Europe and Asia for gigs.
Palvin began shilling for L'Oréal Paris in 2012 – the same year when she walked in the Victoria's Secret Fashion Show. Her career has since soared with jobs for the world's top brands and a Sports Illustrated feature in 2016, the same year when she came under Forbes' radar earning the number 17 spot of their highest-paid models list. In 2018, she was listed on Forbes' 30 Under 30 – Europe – Art & Culture.
She was part of Victoria's Secret Fashion show in 2018 and the following year, she became among the four models offered angel contracts. The model who has appeared in a couple of movies began dating American actor Dylan Sprouse in 2018.
5. Sara Sampaio – $10 million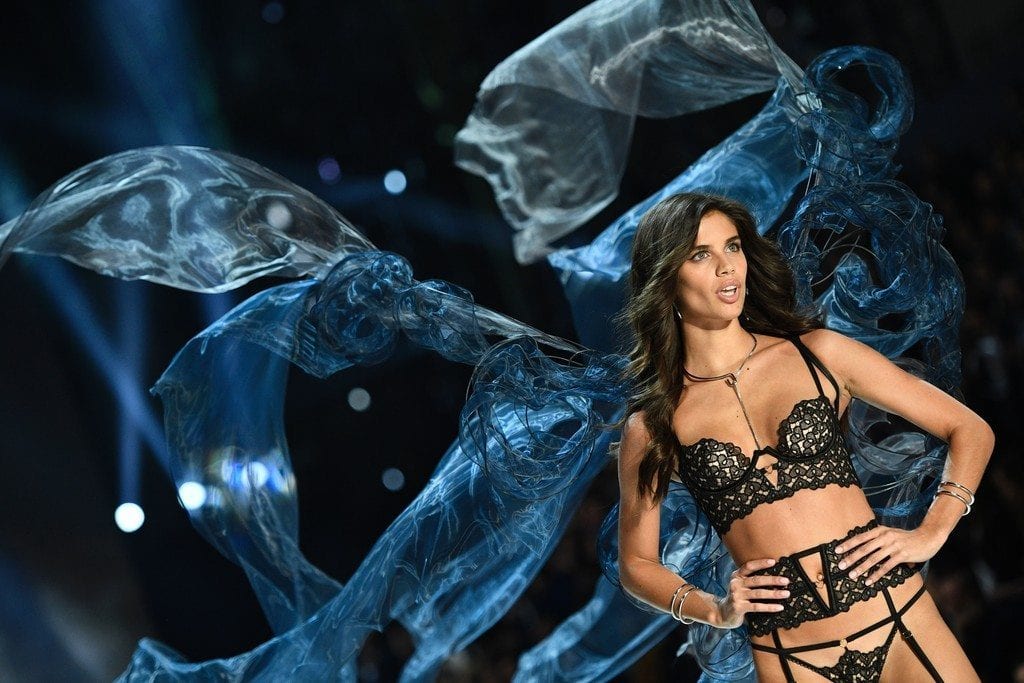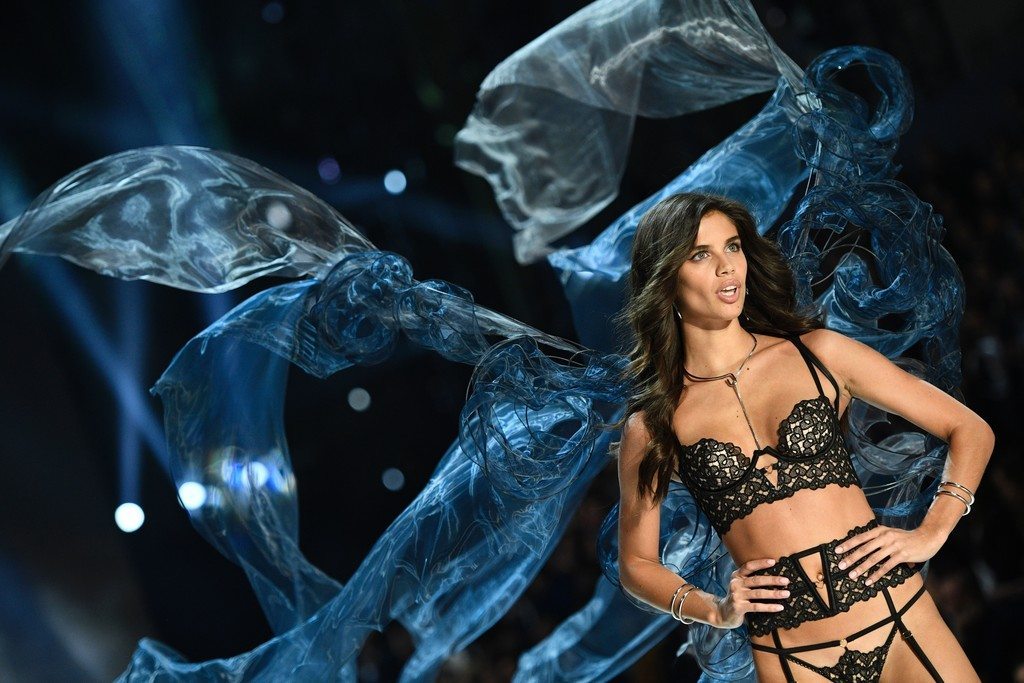 Sara Sampaio is an icon mostly in the eyes of her fellow Portuguese as she became the first supermodel in the country to appear on Sports Illustrated Swimsuit Issue in 2014. The same year, she was also named Rookie of the Year. She has won her country's Golden Globe Award 5 consecutive times from 2011 to 2016 and 2019. In addition to being a Victoria's Secret Angel, Sara is also a popular ambassador for Giorgio Armani.
Also known for her other career as an actress, Sara has appeared as herself in a few films and television series. She debuted in the Victoria's Secret Fashion Show in 2013, walking in the Pink segment. Two years after, she walked in two segments, the first being as an angel. The same year, Maxim named her as one of "The 20 Most beautiful Angels of All-time".
Sara, as of 2020 is in a relationship with Oliver Ripley, an internationally recognised businessman best known for his ventures across multiple industries, including technology, real estate, agriculture, and hospitality. He is also the co-founder of an international hotel and hospitality group, Habitas, and his net worth is placed around $5 million.
4. Josephine Skriver
– $12 million
Josephine is the only Victoria's Secret model who was signed into an angel contract in 2016. The beautiful Danish model began her modelling career in 2011, years after she was approached about her modelling potential while on a trip to New York with her soccer team. She was then signed by a Copenhagen-based international modelling agency.
Skriver began walking and advertising for Victoria's Secret fashion in 2013. She has done campaigns for top brands like Balmain, H&M, Dior, MAC Cosmetics, Armani Exchange, Michael Kors, Karen Millen, Gucci, Bulgari, DKNY and Max Mara.
She's also been on covers and featured in editorials of magazines like L'Officiel, V magazine, Marie Claire, Vanity Fair, Interview,  Vs., W, Allure, Italian. On January 22, 2020, Skriver became the newest model for the 2020 Sports Illustrated Swimsuit Issue.
Josephine is in a relationship with Alexander DeLeon an American musician and record producer whose net worth is around $2 million. The two announced their engagement in November 2018 but they've been together since 2013. As an LGBTQ advocate, the V'S angel was in 2015 made a celebrity ambassador for the Family Equality Council and its Outspoken Generation Program. The organization aims at raising awareness about LGBTQ families.
3. Grace Elizabeth –
$16 million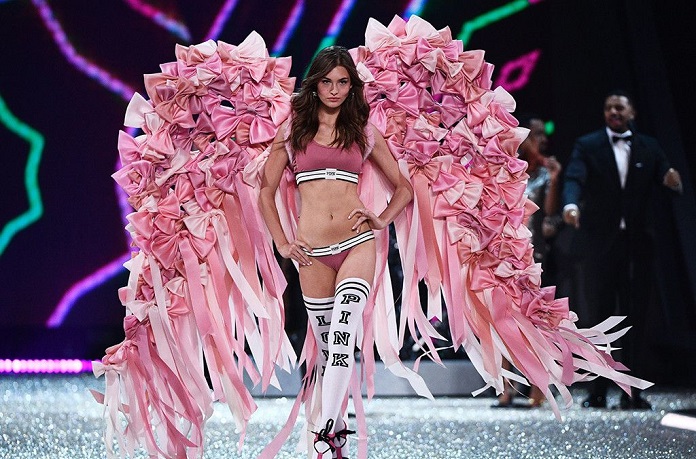 With a huge annual income coming her way, the American model has been walking for the Victoria's Secret Fashion Show since 2016. She is also a spokesmodel for the company's PINK brand and in 2019, she was inducted into the league of the Victoria's Secret Angel.
Career-wise she began at the age of 16, through her mother who sent her pictures to a Miami-based model agency. She started her first modelling career with Guess and Ralph Lauren. The Florida native is also popular on social media platforms like Instagram where she has over a million followers.
Grace is engaged to Nicolas Krause, a German football player. During a behind-the-scenes video for the Moschino show at Milan Fashion Week in 2019, the Victoria's Secret Angel revealed that she is set to marry her German footballer boyfriend.
2. Candice Swanepoel – $25 Million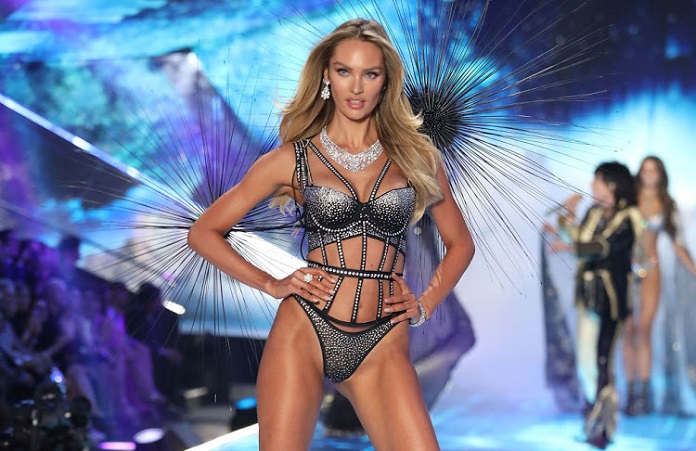 Candice, a South African model and Victoria's Secret angel since 2010 ranks second on our list of Richest Current Victoria's Secret Angels with her $25 million net worth. Thanks to her much garnered fortune, she was ranked 8th on the Forbes top-earning models list for 2016.
Candice Swanepoel began her career at just 15 after she was spotted by a model scout in a Durban flea market. She went on to appear on the cover of Vogue and walking for iconic fashion brands such as Fendi, Tom Ford, Chanel, Rag & Bone, Oscar de la Renta, Elie Saab, and Chanel.
Candice reportedly earns around over £5 million as salary with much of that coming from her work with the lingerie giant. Between 2010 and 2011, she was ranked 10th on Forbes' "The World's Top-Earning Models" list, with estimated earnings of $3 million. Between 2015 and 2016, she was ranked No 8 with earnings of $5 million and $7 million, respectively.
To give back to her society, Swanepoel is actively involved in mothers2mothers, a charity devoted to achieving an "HIV-free generation" among women and children in Africa.
Swanepoel is a mother of two boys. She was engaged to Hermann Nicoli, a Brazilian model, and father of her sons. However, she separated from him in November 2018.
See Also: The Highest-Paid Fitness Models on Instagram
1. Alexina Graham – $108 Million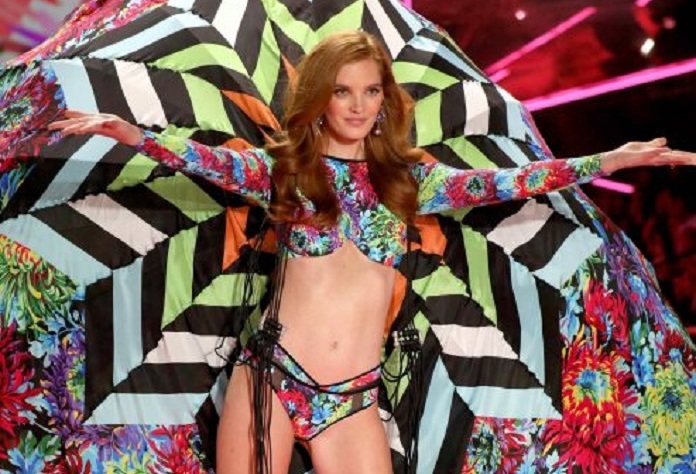 Graham became a Victoria's Secret Angel in 2019, after walking for the lingerie giant Victoria's Secret's 2017 and 2018 fashion show. This English fashion model known with her striking red hair began her modelling career back in 2008 as one of the winners of the 2008 Ford modelling competition.
Now excelling as the first redhead to ever become an Angel,  Alexin Graham earned most of her fortune from being a VS model and partly for modelling for several brands likeVogue Italia, Emporio Armani, Burberry, Brandon Maxwell, Balmain, Etam, and Maybelline. She is also a brand ambassador for L'Oréal Paris. Prior to her modelling career, Graham trained in the art of ballet for several years and it really helped her build confidence.
Other Less-Rich Victoria's Secret Angels
In addition to the 10 Angels listed above, the list of Victoria's secret angels as of 2020 also include Leomie Anderson, Stella Maxwell, Romee Strijd, and Lais Ribeiro. These angels did not make the $3 million cut for our list. The oldest angel Of the four is Brazillian beauty Lais Ribero who has been an angel since 2015 and as a result, came closest to making the cut with an estimated net worth of $2 million.
In October 2017, Ribero who reportedly abandoned a nursing career in 2009 for modeling was chosen to wear the million-dollar worth "Champagne Nights Fantasy Bra" for the year's Victoria's Secret Fashion Show held in Shanghai.
The other three angels Leomie Anderson, Stella Maxwell, and Romee Strijd, all signed their angel contracts in 2019 and are all still at the early stages of their career. Each of them is estimated to be worth at least a million dollars, as of 2020. Romee Strijd who doubles as a YouTube personality is said to be worth as much as $1.5 million. There is no doubt, that if this trio hold on to their angel contracts, their wealth would see a steady rise.