The wealth of the richest people in New Zealand dwindled significantly in the past year, causing several of them to disappear from Forbes' World Billionaire's list. Compared to other developed countries, New Zealand ranks very low among representatives on the world's billionaire list. Despite that, the country is still home to several billionaires and multimillionaires who have achieved their wealth through various means – from investments to real estate, as well as running global businesses.
New Zealand's global profile is now on the rise, thanks to the country's prime minister, Jacinda Ardern. Her governance has been highlighted as one of the most positively impactful in the world. Thus, with such growing interest in the oceanic country, it is worth learning about the richest people in it. Using various sources, including Forbes and New Zealand's' NBR List, we present a list of the top ten richest people in New Zealand.
10. Stephen Jennings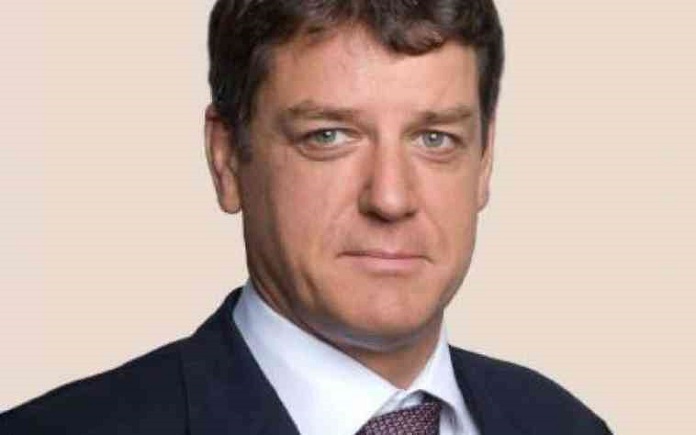 Net Worth: $980 Million
Source: Investment
Stephen Jennings was once the richest New Zealander in the world, worth $5.2 billion in 2008, according to Forbes. He is now 10th on our richest people in New Zealand list, despite his disappearance from Forbes list after he lost control of his Russian investment bank, Renaissance Capital. His wealth is reportedly tied to his relationship with Russia's controversial leader, Vladimir Putin.
He co-founded the company in 1995 and by holding key roles like Head of Investment Banking, Chief Operating Officer and Head of Sales, he nurtured the investment's development. With him, the company expanded and became the Renaissance Group. Before his work with Renaissance, Stephen Jennings worked for Credit Suisse First Boston in London and Moscow. During his time at the CSFB, he led the State Property Committee's voucher auctions, a move that laid the foundations for Russia's capital markets as it is known today.
Also, before he joined the ranks of New Zealand's highest wealth class, he served in the New Zealand Treasury. He helped the government navigate the privatization of several state enterprise and capital markets transactions.
9. Chandler Christopher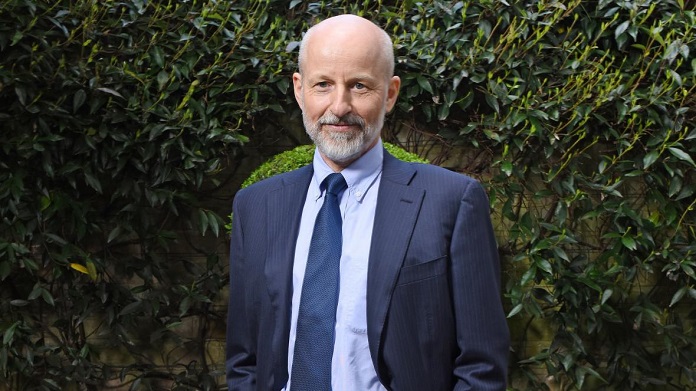 Net Worth: $1.7 Billion
Source: Investments
Chandler Christopher is Matangi-born and raised. Mr. Chandler and his older brother Richard got their business acumen from their father – Robert, a beekeeper who became a small-time property entrepreneur. The two brothers moved from New Zealand in 1986 to create the Sovereign Group, an investment empire in Monaco that had significant holdings of $US3.5 billion when they parted ways in a friendly manner in 2006.
Afterwards, Christopher invested in his own private multi-billion-dollar investment firm Legatum, that puts money into companies in developing countries, and also the world's capital markets. Some of the Chandler and private firm's investments include SHARE Microfinance, Intellecap, and Elevar Equity.
In April 2012, Legatum acquired its own building in the Dubai International Finance Centre, where it pursues a policy of allocating capital to "businesses and programs that promote sustainable human development." His fortune has dwindled recently, but at $1.7 billion, he still has enough to be one of the richest people in New Zealand.
8. Michael Friedlander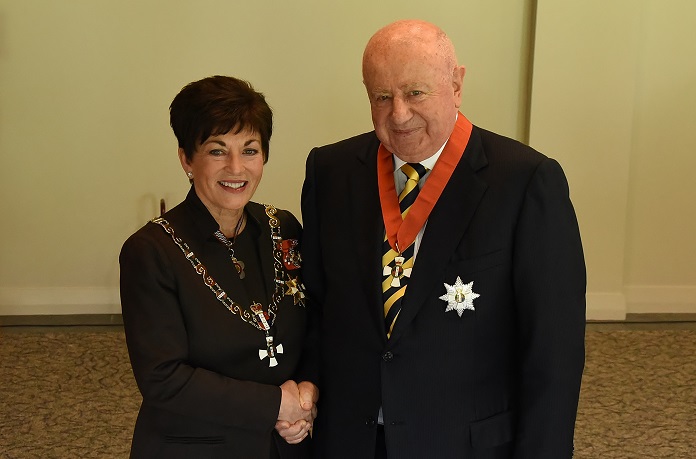 Net Worth: $1.85 Billion
Source: Property and Investments
Michael Friedlander is known as a tough landlord, controlling a massive empire of more than 220 properties all over Auckland. The portfolio of commercial and residential real estate was built over many years and now includes a huge parcel of land in the Waikato worth more than $18 million. The family business, which comprises Samson Corporation and Sterling Nominees, is primarily operated by his two sons Jason and Daniel.
The family is heavily media-shy about its several investments. However, he has a comparatively more vocal stance about his longstanding and generous philanthropy through the Friedlander Foundation. As part of Michael Friedlander's contributions to New Zealand, he was appointed a Companion of the New Zealand Order of Merit in 2010 during the Queen's Birthday Honors. Six years after, he got promoted to Knight Companion of the New Zealand Order of Merit for his services in philanthropy.
7. Mowbray Family
Net Worth: $1.9 Billion
Source: Zuru Toy Company
Nick, Matt, and Anna, who are the purveyors of the Mowbray family's $1.9 billion (NZD$3 billion) wealth, did not grow up in a wealthy household. Their parents worked as a teacher and an engineer. Yet, an idea and a $20,000 loan from them created a fortune that has made them one of the richest people in New Zealand.
The three siblings own and run the toy company, Zuru, which came into existence in 2003 but started in their minds at 12. Matt won the national science fair in New Zealand with his design of a model hot-air balloon. That balloon turned out to be a bolt of lightning for other ideas. Today, Zuru specializes in making inexpensive toys, including a gadget, the Bunch O Balloons that fill 100 water balloons in 60 seconds. The company, owned outrightly by the family, has a presence in more than 120 countries and records more than $400 million in annual sales.
Since their new-found wealth, the three siblings have splurged a little. Although the company has its headquarters in Hong Kong, where it has more than 5,000 workers, they own a mansion in New Zealand. The family bought it for $21.4 million, with 12 bedrooms and a vineyard.
6. Goodman Family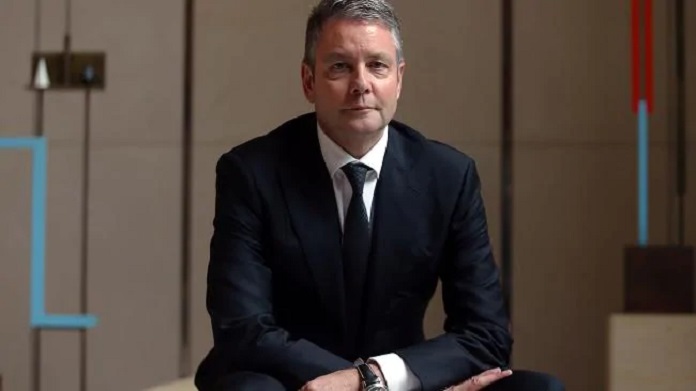 Net Worth: $2.29 Billion
Source: Property and Investment
Pat Goodman started Quality Bakers in Motueka in 1968. The company earned the Goodmans the title of being one of the wealthiest families in New Zealand and Australia. Though Sir Pat retired from business some 20 years ago, 51-year-old Greg, who started in real estate while still in college, is very much active. He is chief executive of the Australian-based Goodman Group, the biggest industrial property developer in the world, and the second-biggest owner/manager of logistic sheds and warehouses.
The company controls industrial properties in more than sixteen countries, with over 28 offices around the globe. The Goodman Group has in its real estate portfolio, properties like business parks, logistics facilities, and warehouses. The current value of the company's portfolio, which totals more than 375 properties, is worth over A$44.1 billion. Other business ventures of the group include development and funds management. The company is listed on the Australian Securities Exchange, with Gregory Goodman, serving as CEO.
Thanks to the family's multi-decade enterprise, it has amassed a net worth of $2.29 billion to retain a spot among the richest people in New Zealand.
5. Peter Thiel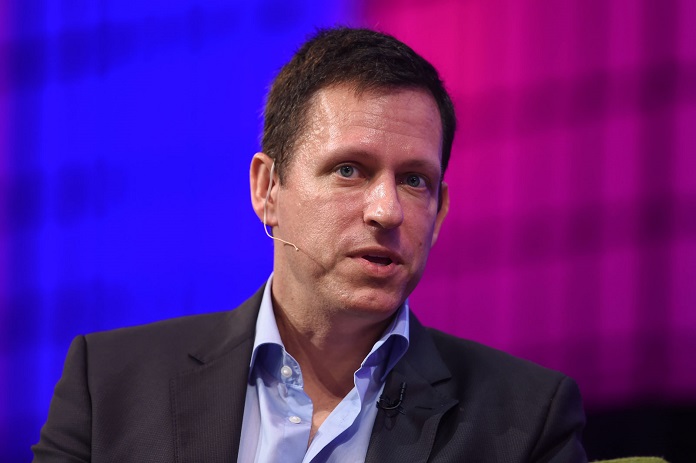 Net Worth: $5.3 Billion
Source: Paypal and Investments
Peter Thiel was not born in New Zealand like the rest of the wealthy people on this list. But having earned a New Zealand citizenship in 2011, he has become part of the country's wealth class and is the fifth wealthiest person in New Zealand. Peter first made his money through PayPal, a payment company he co-founded with Elon Musk. The eventual sale of PayPal to eBay fetched him $55 million.
With a $10 million fraction of his PayPal proceeds, he founded Clarium Capital Management, a hedge fund. Since its creation in May 2003, the company ha grown in value to over $20 billion. Other sources of the investor's wealth include Facebook, which he invested $500,000 in at its cradle stage. Since Facebook went public, his investment has earned him more than $1.1 billion. Aside from Facebook, through another fund of his, the Founders Fund, he has significant stakes in other major companies. They include Spotify, LinkedIn, TransferWise, SpaceX, Quora, and over 24 different companies.
Peter Thiel became a naturalized New Zealander in 2011 after he obtained permanent residency in 2007. As part of his contributions to the Kiwi country, he has invested $7 million in two local companies, donated $1 million to the 2011 Christchurch earthquake appeal fund, and owns a 193-hectare estate near Wanaka.
4. Todd Family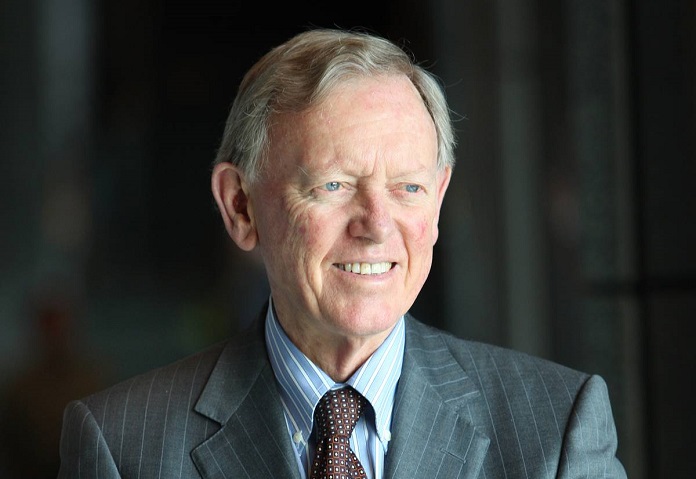 Net Worth: $2.7 Billion
Source: Energy and Investment
The Todd family members are the fourth richest people in New Zealand. The family has made enough money over the years from a multitude of interests. Their primary earning vehicle, Todd Corporation, has been in existence since 1885, when the Scottish immigrant, Charles Todd, established it as wool scouring business and rural goods store. The company's business interests cover major markets like Australia, the United States, and the European Union.
Todd Corporation is a conglomerate, involved in oil and gas exploration (Todd Energy), property development (Todd Property), healthcare (Integria Healthcare), technology, electricity generation (Crest Energy), and minerals (Todd Minerals). The family first hit the billionaire mark in 2001 when Forbes reported it was worth $1 billion. The Todd family's energy assets include the Maui gas field, which enables them to supply the majority of New Zealand's LPG and CNG natural gas.
The 200 or more family members have been active in giving away tens of millions of dollars to those in need. The Todd Foundation has donated almost $5 million annually to groups working with children, youth and families, science, energy, the environment, and arts in recent times.
See Also: 10 Richest Companies by Valuation and How Much They are Worth
3. Richard Chandler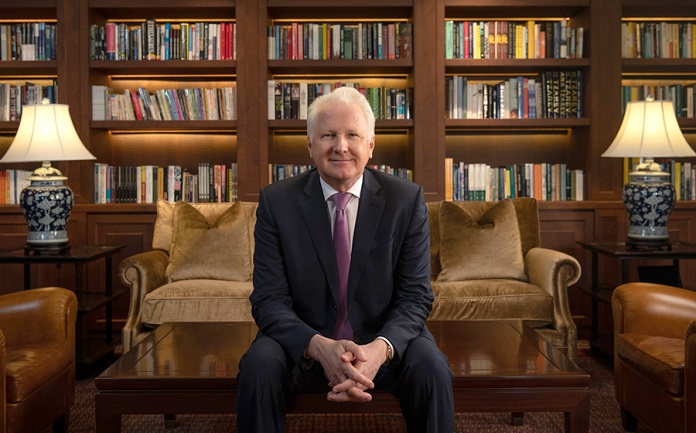 Net Worth: $2.9 Billion
Source: Investments
Chandler Richard is a Matangi-raised philanthropist and investor. He is the third richest man in New Zealand even though he continues to free-fall on the Forbes billionaires list. Mr. Richard and his brother Christopher got their start in business in 1986 when they sold their parents' retailing business to found emerging market investment firm Sovereign Global in 2006.
The publicity-shy Richard Chandler moved to Singapore in 2006, where he runs Clermont Group, one half of the demerger from Sovereign Global. The Clermont Group has a host of investments in various sectors, including healthcare, financial services, and technology. In health care, the group owns Hoan My Medical Corporation, the largest private healthcare group in Vietnam and he has increased his stake in NMC Health, a multi-level healthcare distribution chain in the United Arab Emirates.
Through its various investments, Richard Chandler has amassed a personal net worth of $2.9 billion. He is one of the biggest billionaires in a country that barely has any.
2. Peter Cooper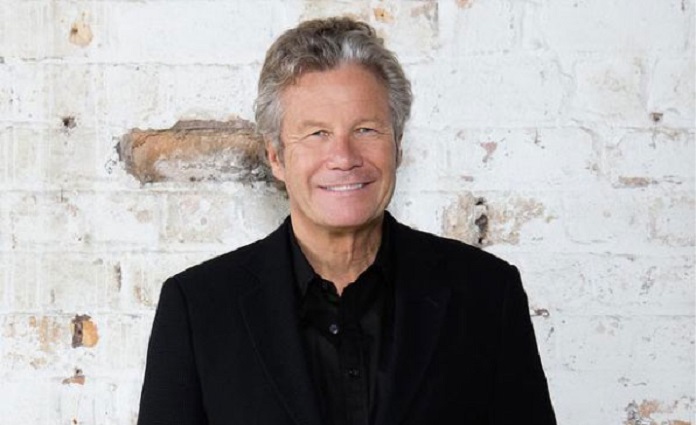 Net Worth: $3 Billion
Source: Investments
American wealth trackers are more likely to be familiar with Peter Cooper. The New Zealander built his wealth in the North American country. Born in Kaitaia, Peter did most of his growing up in New Zealand. While he was in NZ, he began building his fortune in the country where he studied as a lawyer. He spent 11 years as a lawyer and was a partner at Russell McVeagh.
Today, with investments in real estate, sports media, and other sectors in a wide-ranging portfolio, Peter Cooper has a net worth of $3 billion, placing second among the richest people in New Zealand. His business vehicle, Cooper & Company, is responsible for buildings like Auckland's' Britomart Development and retail complexes in Southlake, Texas. The Southlake property is the Southlake Town Centre, which has a size of 350,000 sq.
Aside from his real estate investments, Peter Cooper also has a hedge fund, Cooper & LeVasseur. The fund holds stakes in four NYSE-listed companies, and have a value of more than $1.7 billion. He also has venture capital investments in technology, which he funds via his VC, Cooper Capital. The capital fund has investments in tech companies like Calnetix, a magnetic technology company. Although primarily based in the US, he owns a home, the Takapuna House, in New Zealand.
1. Graeme Hart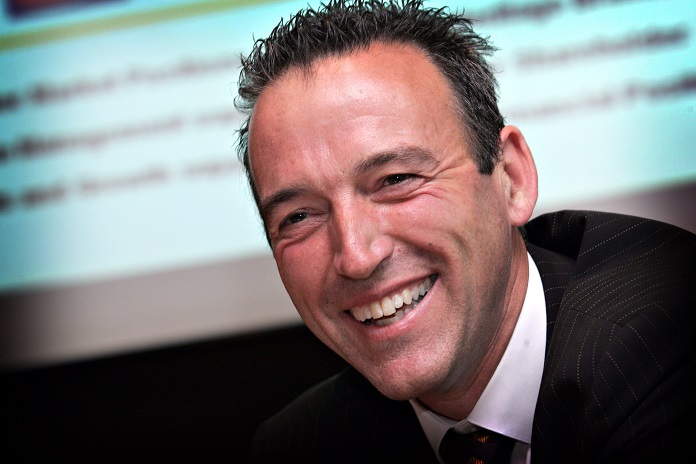 Net Worth: $12.8 Billion
Source: Packaging and Investment
First on the list is none other than Graeme Hart, a University of Otago alumni and a strong contender among the richest people in New Zealand. But unlike the wealthiest men in major developed countries, you would hardly know Hart as he maintains a significant distance from the media.
Hart is a New Zealand business tycoon who has built a packaging empire using leveraged buyouts to pick up underperforming businesses that make everyday products, including milk cartons, water bottles, paper, and foil. As a billionaire, he is the first New Zealander whose wealth reached 11 figures.
His Rank Group is disposing of some subsidiaries in an apparent move to pay down his debts. In November 2014, his Reynolds Group Holdings, known for its aluminum foil – Reynolds Wrap, sold subsidiary SIG. The company, which is the maker of cartons for V8, Ocean Spray, Dole, and other brands, went for $4.7 billion.
It is an interesting journey for a man who began his professional life working as a tow-truck driver and a panel beater. Graeme Hart's current business holdings include Rank Group, his private investment company. He also owns Burns Philp, a food manufacturing company, Carter Holt Harvey, and Walter & Wild.
Recap
Below is a quick summary of the top 10 richest people in New Zealand:
Graeme Hart
Peter Cooper
Richard Chandler
Todd Family
Peter Thiel
Goodman Family
Mowbray Family
Michael Friedlander
Chandler Christopher
Stephen Jennings