The story of the black man in America is a tale that has been well documented over time. Whilst several themes such as slavery, discrimination, and oppression resonate with blacks, wealth isn't often associated with black Americans. The decades of unequal opportunities have meant that the billionaire club isn't so big on diversity. In a recent study, there are only six black Americans among the 607 billionaires in the United States which represents a little under 1% of the billionaire club. This is a damning verdict that shows the level of wealth disparity between whites and blacks. Of these six African American billionaires, three have their wealth tied to entertainment and show biz with the rest thriving in information technology, finance, and sports.
Net Worths of African American Billionaires
6. Jay-Z
Net Worth: $1 Billion
As hip-hop's first billionaire, Jay-Z wealth comes from various sectors that go beyond the entertainment industry. A rapper, record executive, and businessman, Jay-Z has been in the American music industry for three decades and has sold over 50 million albums worldwide. Mr. Carter is one of the most commercially viable musicians of all time. Though he boasts a stellar music career, his fortune has not been entirely tied to his success as a musician.
Jay-Z is the founder of a company named Roc Nation which has different branches that deal with sports and entertainment. He is a fully-qualified sports agent and is also a minority owner of NBA's Brooklyn Nets. He is the founder of a clothing retailer, Rocawear, which boasts of an annual sales of $700 million. Also, the rapper owns a chain of sports bars and lounges called 40/40 Club. He bought Norwegian tech company Aspiro for $56 million in 2015 which gave him control over the companies subscription-based streaming service, Tidal.
Jay-Z invested $200 million to buy a 100% stake in the Armand de Brignac champagne owned by Sovereign Brands. He has since transformed it into a brand associated with celebrities and wealthy socialites across the world. Back in 2013, he bought stakes in Uber for $2 million, that investment has grown to an estimated $70 million. In addition to that, his impressive art collection is worth a staggering $70 million. Jay-z is the second wealthiest American musician with a net worth of $1 billion.
5. Kanye West
Net Worth: $1.3 Billion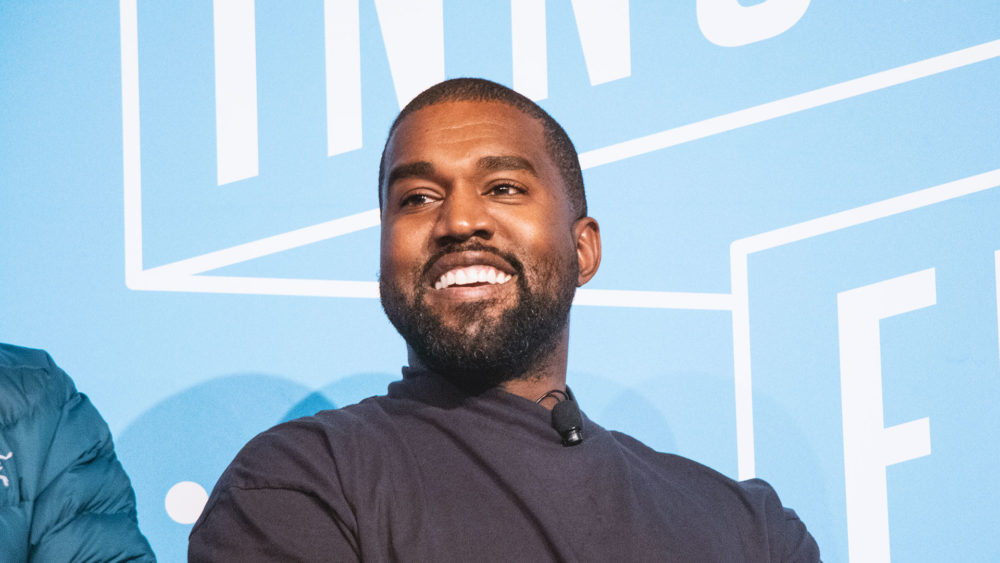 Kanye is hip-hop's wealthiest man with a $1.3 billion fortune. Enigmatic, charismatic, and never far from controversy, Kanye is arguably one of the greatest artists of the 21st century. In a career spanning over two decades, he has sold over 140 million records worldwide. Beyond his success as a rapper, he has been one of the biggest influencers of pop culture in the last 20 years. His marriage to Kim Kardashian and the ensuing attention it attracted has cemented his place as a bonafide pop culture icon.
Kanye is the brain behind the content company, DONDA, and also co-owns TIDAL, a music streaming service alongside sixteen artists which include Rihanna, Beyoncé, Madonna, Chris Martin, Nicki Minaj, among others. He is also the founder of a record label and production company called GOOD Music.
Asides the revenue he has raked in through his musical career, a big cash cow for West has been his high-end sneaker line, Yeezy, which is valued by Bank of America Corp at $3 billion. Kanye's billionaire status became a subject of public debate after Forbes slyly omitted him from their list of billionaires. Unimpressed, Kanye took to Twitter to criticize Forbes for omitting him. A few months later, Forbes confirmed Kanye's assertions that he had indeed crossed the billion-dollar threshold. His net worth is put at $1.3 Billion.
4. Michael Jordan 
Net Worth: $2.1 Billion
Though retired, Michael Jordan is the world's richest athlete with a wealth estimated at $2.1 billion. A former NBA player and the first athlete in history to become a billionaire, Michael has been referred to as the greatest basketball player of all time and, has been credited for the popularization of NBA all over the world in the 80s and 90s.
Jordan is a rigorous businessman who has found financial success in his ventures and endorsements. His shoe line with Nike named Air Jordan has been the highest selling sneaker brand in the athletic field. He also owns the NBA franchise, Charlotte Hornets. Nobody in history has earned as much as MJ from endorsements, over the last four decades, he has earned a total of $1.7 billion before tax from his deals with Chevrolet, Nike, Wheaties, Coca-Cola, and McDonald's.
3. Oprah Winfrey
Net Worth: $2.6 Billion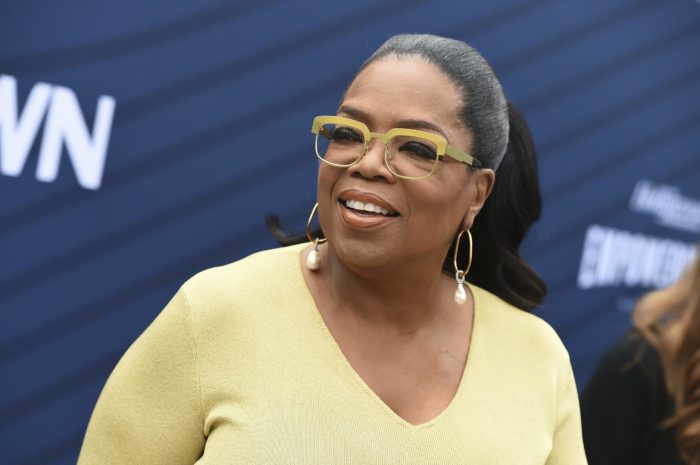 The media powerhouse is the wealthiest African American woman with a net worth of $2.6 billion. Oprah is considered to be one of the most influential women in the world and was awarded the Presidential Medal of Freedom by Barack Obama in 2013. Her contributions to the society and media, towards equality and freedom, has paid her a lot; earning her much admiration and wealth. She is the first African American to become a billionaire and was the first and only one in the 20th century.
Oprah co-owns the cable channel, OWN, alongside Discovery Inc. Her stake in the network is worth $75 million and, her stake in the wellness brand, Weight Watchers, is worth $430 million.
2. David Steward
Net Worth: $3.5 Billion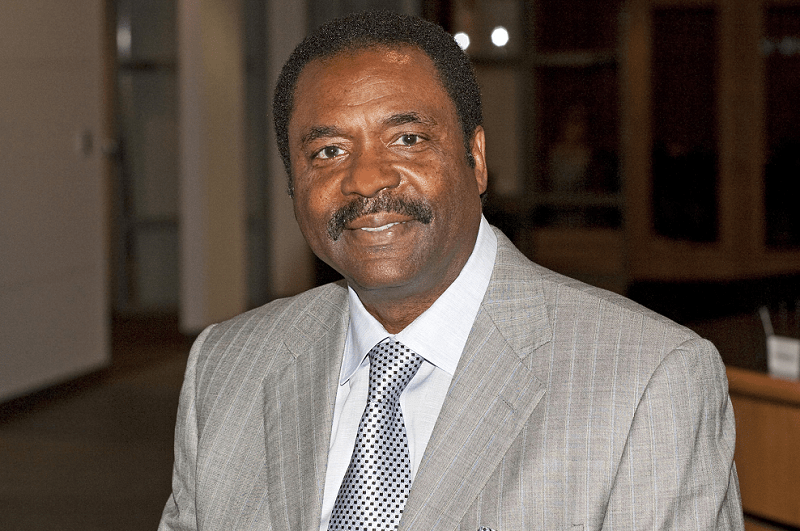 With a net worth of $3.5 billion, David Steward presides over a tech corporation. Born into a poor Chicago family, Steward worked his way up in life after earning a degree in Business from Central Missouri State University in 1973. In a career spanning over four decades, Steward worked for Wagner Electric, Missouri Pacific Railroad Company, and Federal Express, mostly as a Sales Executive before founding World Wide Technology (WWT).
The company is focused on planning, procurement, and deployment of IT products to some of the biggest companies in the world. With an impressive $12 billion revenue, its customers include Citi, Verizon, and Cisco. The company makes a killing from consulting, testing, and installation of wireless networks, offering cybersecurity services, and support required to equip schools, courthouses, military bases, and prisons across the US. In 1999, Steward also co-founded a technology and supply chain management company called TelcoBuy.
1. Robert F. Smith 
Net Worth: $5 Billion
With a net worth of $5 billion, Robert F. Smith is the wealthiest black American. When Smith gave out $34 million to clear the student loans of Morehouse College's class of 2019, he drew the attention of the whole country. Before that incident, Smith had favored a relatively low profile, not that it's easy to hide a $5 billion fortune. An exemplary philanthropist and lover of the arts, the former Goldman Sachs executive has joined a clutch of billionaires that have pledged to give away more than half of their wealth in their lifetime.
As the wealthiest among African Americans billionaires, Smith built his fortune running a private equity firm, Vista Equity Partners, that boasts of $50 billion in assets. An engineer by training, Smith holds an MBA in finance and marketing from the Columbia Business School. In 1994, he joined Goldman Sachs as an investment banker and focused solely on technology mergers and acquisitions. Six years later, he set up Vista Equity Partners which has grown to own more than 50 software companies.