This is a new list following the death of Osama Bin Laden originally published by Forbes.  Osama Bin Laden, the founder of al-Qaeda was the world's most wanted man who claimed responsibility for the September 11 attacks on the United States, he was finally killed on May 2, 2011 (aged 54) in Abbottabad, Pakistan.
The Most Wanted Fugitives of Our Time
Ayman Mohammed Rabie al-Zawahiri
Who would have thought that a highly educated surgeon will one day make it to the list of top ten fugitives in the world? After the demise of Osama bin Laden, Zawahiri is in charge of affairs at al-Qaeda. He is fluent in Arabic, English, and French. In 1986, his meeting with Osama convinced him to take part in Jihad against the USSR., he is wanted for the roles he played in the 1998 bombings of U.S. embassies in Tanzania and Kenya that killed hundreds of people, he is currently al-Qaeda's most infamous leader.
Dawood Ibrahim
If you haven't watched a Bollywood film, then its time you get yourself acquainted with the controversial figure of Dawood Ibrahim. As the lord of notorious D-Company operating from Bombay,  a 5,000-member criminal syndicate, Dawood was a real-time villain who continued to harass Indian parliamentarians through his reach within the Indian community. The Babri Mosque incident made him rebel against Hindus living in India. The incident also marked an end to his direct control of Hindu dominated drug cartels. According to the US government, he has collaborated with both al Qaeda and its South Asian affiliate, Lashkar-e-Taiba, to pull off the November 2008 Mumbai attacks. He is suspected of having organized the 1993 Bombay bombings that killed 257 people and wounded 713, It is rumored that he now lives somewhere in Pakistan from where he still controls the D-Company though Pakistani Government denies this.
Semion Yudkovich Mogilevich
Described by the FBI as the most dangerous mobster in the world, Semion seems dangerous even for this top ten list because he is needed in car-bombings and shootings around the world. Known as the Boss of the Bosses, he controls Russian Mafia from Moscow. His links with the Russian parliamentarians and involvement in public affairs is a sign that Russian authorities are unable to control him. He was earlier arrested in 2008 in Russia following accusations of tax evasion at a cosmetics retailer, he pleaded innocent and was released in 2009, now he is wanted by the US Government in connection with a $150 million stock fraud, but with no extradition treaty between the United States and Russia, this will really be difficult, FBI has links that tie him to various crimes ranging from murder-for-hire to weapons trafficking to possibly trafficking in nuclear materials
Naser Abdel Karim al-Wuhayshi
This man should be in every top 10 evil list because not only is he is dangerous, but also he is as cunning as they can get. As a secretary of Osama bin Laden, he was imprisoned in Yemen only to escape within a few months. His escape resulted in intensifying attacks on Western interests in the Middle East. Now, he is powerful enough to control his own version of Al-Qaeda. he is the one responsible for the underwear Christmas bomber Umar Farouk Abdulmutallab
Matteo Messina Denaro
As a young leader of the Sicilian mafia, Matteo is continuously in hiding since 2003. Yet, he somehow reappeared driving Porsche and wearing expansive watches. His playboy image was strengthened when Italian authorities claimed that he was involved in the murder of a prominent hotel owner who refused to entertain his ladies. The Italian mafia's playboy is known for his fast lifestyle, driving Porches and fancying Rolex watches
Alimzhan Tursunovich Tokhtakhounov
Have you ever heard of a sporty mobster who is able to make it to the top 10? Alimzhan is one such criminal who is believed to have connections with major Tennis players including Yevgeny Kafelnikov, Marat Safin, and Anna Kournikova. Originally from Uzbekistan, Tokhtakhounov is known as "Taiwanchik" due to his Asian features. He has been involved in "drug distribution, illegal arms sales and trafficking in stolen vehicles." He was also involved in bribing judges in the Winter Olympics, a "major figure in international Eurasian Organized Crime" The United States has been actively involved in his extradition, but he somehow remains to be on the top of his game.
Félicien Kabuga
If we are to take count of the people killed due to the indirect involvement of any individual in this top 10 list, then Kabuga may even eclipse Osama by a huge margin. He is accused of funding Rwandan organizations to kill opposition in the genocide. Rumored to be residing in Kenya, he has managed to evade authorities ever since the genocide, he is currently the most-wanted man in Africa accused of being the key financier behind one of the worst genocides in human history, he is wanted for "serious offenses under the 1949 Geneva Conventions, crimes against humanity and genocide," this is in connection with the massacre of more than 800,000 Rwandans in 1994
Joseph Kony
If you have to choose the most evil from the list of top ten, then Kony will always end up in the top three. As a leader of the Gods Liberation Army, he was accused of kidnapping 66,000 children in Africa to become sex-slaves and soldiers. He presumably wants a theocracy in Africa and says that he was visited by spirits from God. The International Criminal Court (ICC) has issued a warrant for his arrest on 33 charges that include crimes against humanity and war crimes.
Doku (Dokka) Khamatovich Umarov
Linked with homicide and kidnapping, he is nicknamed 'Osama bin Laden of Russia'. Doku has claimed involvement in many high-profile attacks on civilian targets. As a result, his own extended family has been kidnapped and murdered by rival pro-Russian organizations. The U.S. government has offered up $5 million for information leading to his capture.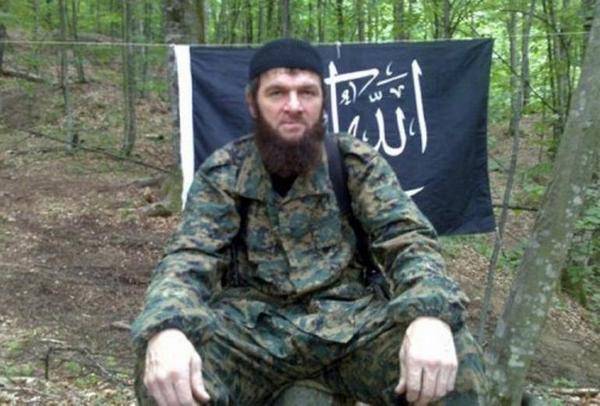 Joaquín Archivaldo Guzmán Loera (Arrested)
Prior to his arrest on February 22nd, 2014. According to US State Department, he surpassed the notorious Pablo Escobar of Colombia to become the most powerful drug lord in the world. His stature of 5'6" doesn't reveal the evil behind his drug shipment that carries on uncontrolled from Colombia to Mexico, and then across the border to the United States. Listed among the most influential people on the planet, he has regularly made it in the Forbes list of top 10 richest people in Mexico. Experts believe that the arrest of his rival Osiel Cárdenas helped Loerea to monopolize the underworld.