Tony Stewart Net Worth: $90 Million. Tony Stewart is an American stock car racing driver who retired from NASCAR in 2016. Throughout his decorated NASCAR career that lasted 18 years Stewart became the only driver to win a Nascar and IndyCar championship. Feats like this saw him bank millions from salary and winnings. He also proved extremely marketable, earning additional millions from brand endorsements.
Though retired from NASCAR, Stewart continues to earn from the franchise as a team owner. He owns 50% of Stewart-Haas one of NASCAR's leading racing team. He also owns a number of racetracks. According to Racing Reference, Stewart earned almost $129 million from winnings across 743 races. In his final NASCAR season, Forbes estimated his earnings at $12 million with $9.7 million stemming from salary/winnings and $2.3 million from endorsement deals.
The three-time NASCAR Cup Series champion has his net worth estimated at $90 million. While announcing his retirement, Stewart noted that he was only retiring from the NASCAR Sprint Cup series and therefore would continue to race with much interest in sprint cars and late models.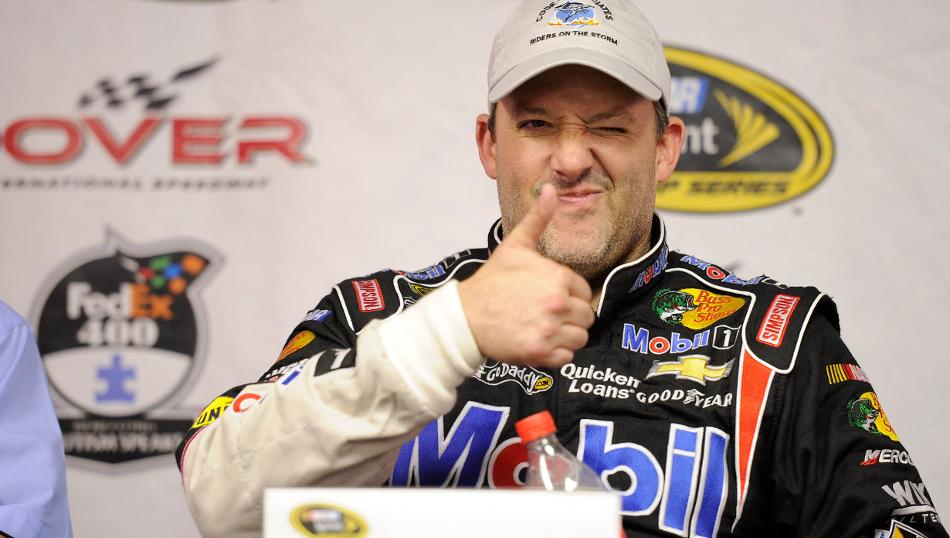 Tony Stewart Net Worth: How He Began
Tony Stewart was born Anthony Wayne Stewart on May 20, 1971, in Columbus, Indiana. Stewart was born with racing in his blood and it's the only thing he has ever known. Starting out as a kid, Stewart enjoyed tremendous success as a go Kart racer. In 1987, at the age of 16, he won the World Karting Association championship.
As years passed, Stewart gradually rose up the ranks, competing in the United Midget Racing Association (UMRA) and then from 1991, the United States Auto Club (USAC). He became USAC's Rookie of the Year before becoming the first racer ever to win USAC's Tripple Crown, claiming all three national championships– silver crown, sprint car, and midget car.
Tony Stewart Net Worth: IndyCar, NASCAR Sprint Series Career, Earnings
Tony Stewart began earning big in his career from 1996, the year he was named the Indianapolis 500 Rookie of the year. That year, his earnings from the IndyCar Series reached $350,000. In 1997, he became the Indy Racing League Champion winning over $1 million. The following year in 1998, he ranked #3 at the IndyCar Series winning another $1 million. In his 5 years (1996-2001) as an IndyCar driver, Stewart earned about $2.9 million.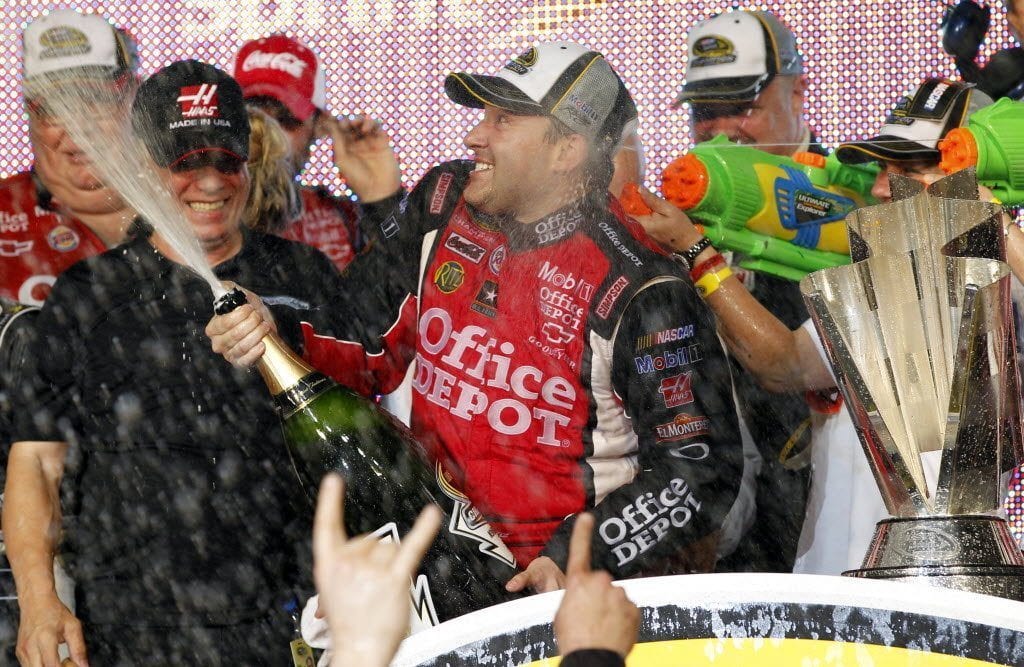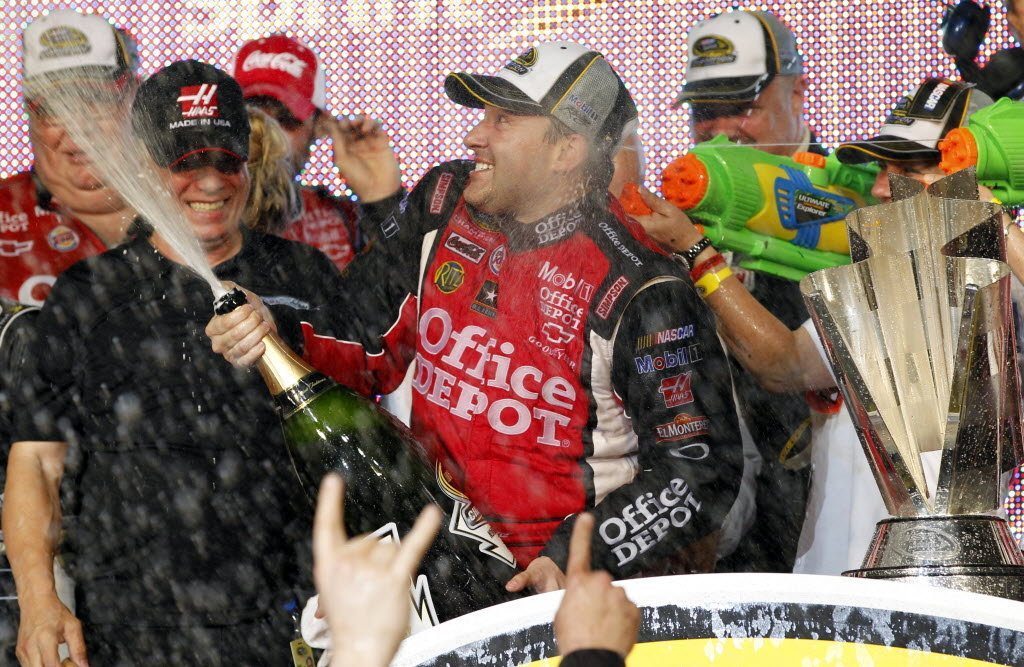 Stewart made his NASCAR Sprint Cup Series debut in 1999 at the Daytona 500 driving the Joe Gibbs-owned Home Depot Pontiac bearing the #20. He was named the Winston Cup (now Sprint Cup) Rookie of the year, later earning over $3 million. Stewart gradually improved his stats and earnings by the year and in 2002, he won his FIRST NASCAR Winston Cup championship. The victory saw his earnings surge to $9.2 million.
See Also: Jeff Gordon Net Worth
Stewart won his second championship in 2005, this time with a Chevrolet Car but still under the sponsorship/ownership of Home Depot/Joe Gibbs. Thankfully, his earnings reached $13.6 million including over $6 million for winning the championship making it the largest season total earnings in NASCAR history.
In total, Tony Stewart raced with the Joe Gibbs Team for 9 years, winning the Winston Cup championship twice (2002 and 2005) and earning over $70 million in salary/winnings.
Tony Stewart Net Worth: Stewart-Haas Success
Partly due to his commitment to top sponsor Chevrolet, Stewart parted ways with Joe Gibbs who was switching to Toyota cars. Stewart then joined Haas CNC Racing, in a 50-50 deal to form Stewart-Hans racing team. The partnership saw Stewart become one of the highest paid NASCAR drivers. In 2011, Steward won his THIRD NASCAR championship, making him the first driver/owner to win the championships since Alan Kulwicki in 1992. The feat saw his earnings rise to $22 million in 2011, making him the third highest paid NASCAR driver.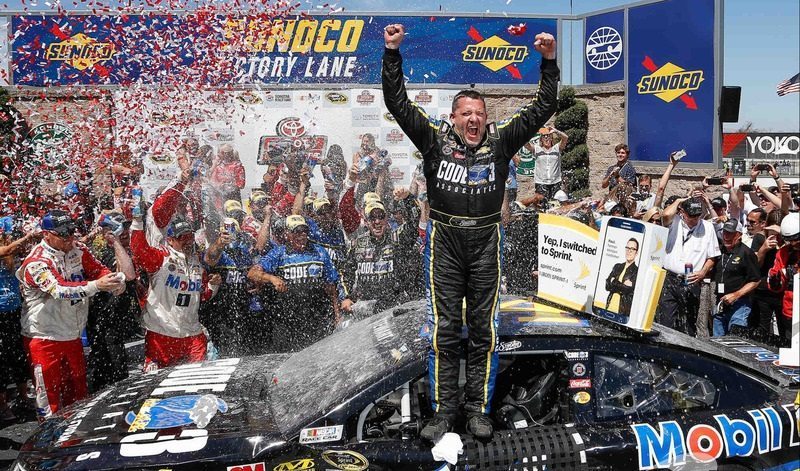 Stewart has helped grow Stewart-Hass into one of NASCAR's leading teams. The team attracts many sponsorship partners, giving them the edge of fielding the best drivers.
Tony Stewart Net Worth: 2013 Injury, Kevin Ward Jr Death, Retirement
Stewart's NASCAR career took a dive in 2013 following an accident at a sprint racing in Iowa that left him with a broken leg. The injury saw him end the season with his lowest career ranking. Worse, when he did return to the racetracks, his woes were compounded by his involvement in a dirt racetrack accident in Canandaigua, New York that killed 20-year-old sprint car driver Kevin Ward.
During the race, Ward's car collided with the wall forcing him out of the race. After he struggled to get out of his car, Stewart's car hit him, leaving him dead. After investigations including hearing from multiple witnesses, the court found no reason to hold Stewart responsible for Ward's death. However, Ward's parents filed a wrongful death lawsuit against Stewart.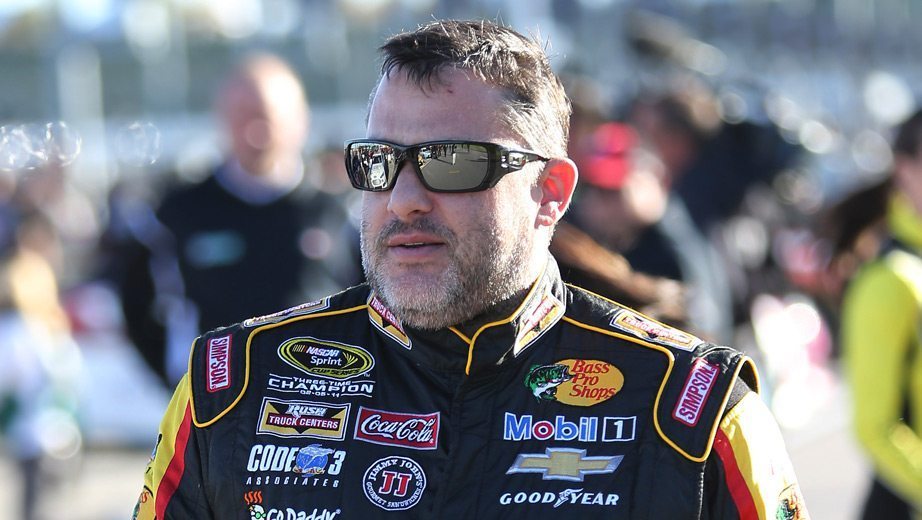 6 weeks after the second lawsuit, Stewart announced his retirement from NASCAR Sprint Cup Series after the end of the 2016 season. However, Stewart claimed his decision was in no way connected to his leg injury or his involvement with the death of Kevin Ward.
In a news conference at the Stewart-Haas Racing shop, he said;
"Deep down, you know when it's time to do something different and make a change like this. It's kind of a bittersweet day. … It's not performance-based, it's just time to do what we're doing. I still fully anticipate we're going to get things turned around. If I didn't feel that way, I wouldn't waste my time next year for anybody."
Tony Stewart Net Worth: Racetracks And Endorsements
Stewart's first racetrack known as Eldora Speedway was purchased in November 2004. It is regarded as one of the most legendary short tracks in America. AKA Auto Racing's Showcase, it is located in New Weston, Ohio. His other racetracks include Macon Speedway in Illinois and Paducah International Raceway in Kentucky.
Stewart has represented brands like Burger King, Toyota, and Coca-Cola.
Stewart established the charity organization Tony Stewart Foundation in 2003. The foundation raised funds to help drivers injured in motosports, and children with chronic illness.
He owns a 414-acre ranch in Columbus, Indiana.