| Net Worth: | $90 million |
| --- | --- |
| Age/Date of Birth: | (52 years old) May 20, 1971 |
| Height: | 5 ft 9 in (1.75 m) |
| Ethnicity/Race: | White |
| Nationality: | American |
| Wife or Girlfriend: | Not available |
| Parents: | Nelson Stewart and Pam Boas |
Tony Stewart is an American stock car racing driver who retired from NASCAR in 2016 with an estimated net worth of $90 million.
Throughout his decorated NASCAR career that lasted 18 years Stewart became the only driver to win a Nascar and IndyCar championship. Feats like this saw him bank millions from salary and winnings. He also proved extremely marketable, earning additional millions from brand endorsements.
How Did Tony Stewart Begin His Life and Career?
Tony Stewart was born Anthony Wayne Stewart on May 20, 1971, to his dad: Nelson Stewart and mother: Pam Stewart (now Boas). His birth occurred in Columbus, Indiana where he also did much of his growing up as well as nurtured his interest in racing.
Stewart was born with racing in his blood and it's the only thing he has ever known. He attended Columbus North High School where he was popular for playing Trombone in the famous Columbus North Marching Band. He graduated in 1989 when he had completed his high school studies there.
Not much information is known about his further academic endeavors but for his siblings, we know that Tony Stewart is the second of three siblings. However, only one of his siblings named Natalie Stewart is known. Their mum, Pam Stewart remarried when Tony was still in high school and is now addressed as Pam Boas, while their father is still single.
At a young age of 7, Tony's father started a go-kart team which he quickly took to and spent lots of time driving and training there. He went on to win his very first competitive race when he was 8 at the 4-cycle junior championship at Columbus Fairgrounds. By 1983 and still a kid, he won an International Karting Federation's Championship and was on the road to becoming a professional racecar driver.
As years passed, Stewart gradually rose up the ranks, competing in the United Midget Racing Association (UMRA) and then from 1991, the United States Auto Club (USAC). He became USAC's Rookie of the Year before becoming the first racer ever to win USAC's Tripple Crown, claiming all three national championships– silver crown, sprint car, and midget car.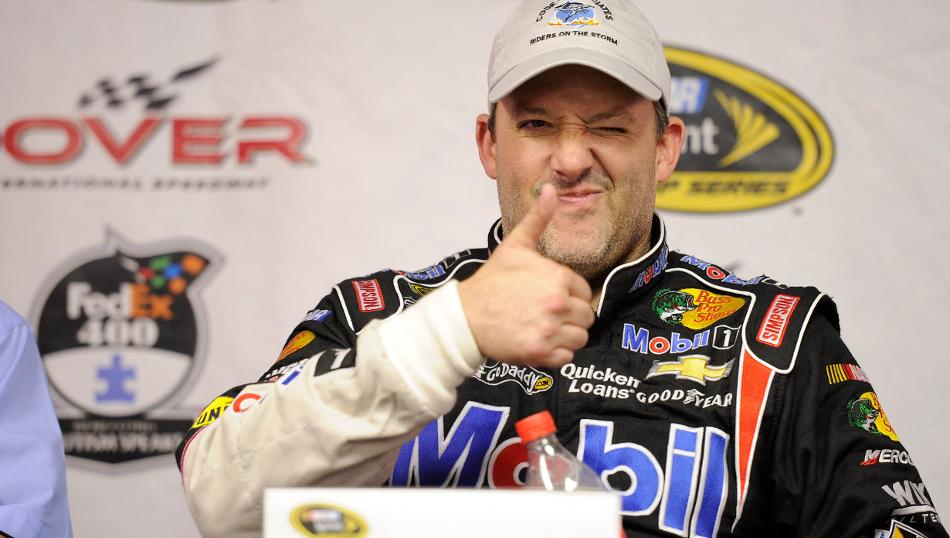 Tony Stewart's IndyCar, NASCAR Sprint Series Career Earnings
Tony Stewart began earning big in his career from 1996, the year he was named the Indianapolis 500 Rookie of the year. That year, his earnings from the IndyCar Series reached $350,000. In 1997, he became the Indy Racing League Champion winning over $1 million. The following year in 1998, he ranked #3 in the IndyCar Series winning another $1 million. In his 5-year career (1996-2001) as an IndyCar driver, Stewart earned about $2.9 million.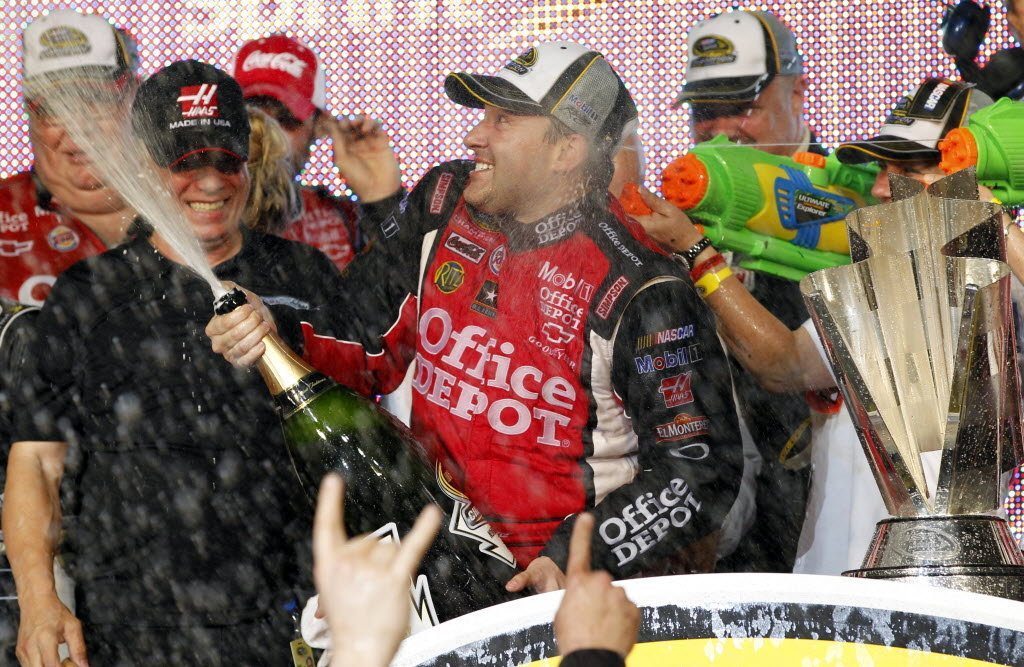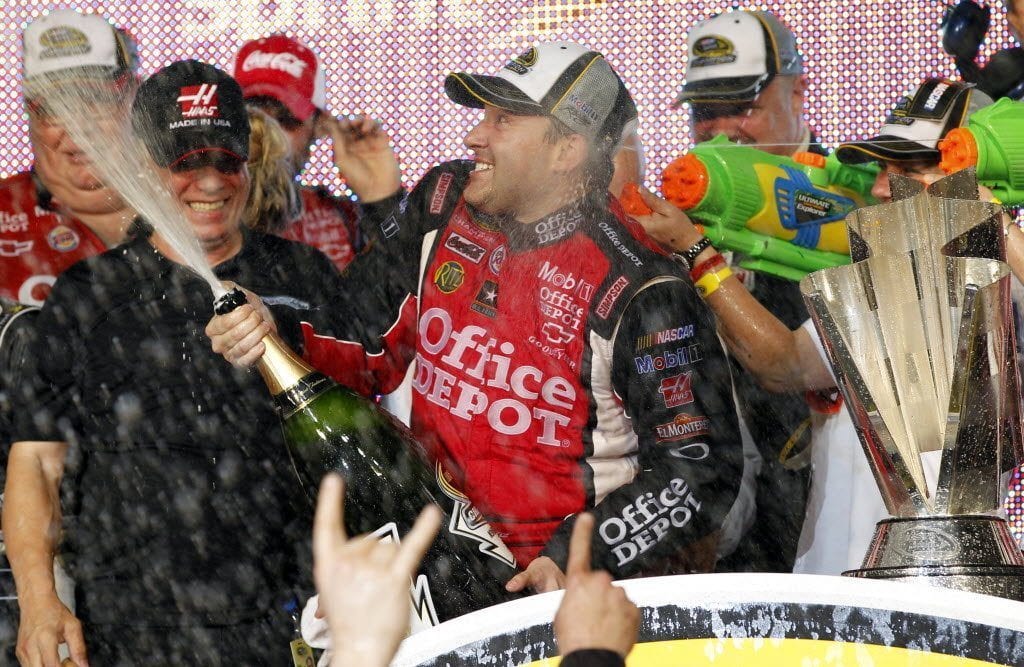 Stewart made his NASCAR Sprint Cup Series debut in 1999 at the Daytona 500 driving the Joe Gibbs-owned Home Depot Pontiac bearing the #20. He was named the Winston Cup (now Sprint Cup) Rookie of the year, later earning over $3 million. Stewart gradually improved his stats and earnings by the year and in 2002, he won his FIRST NASCAR Winston Cup championship. The victory saw his earnings surge to $9.2 million.
Stewart won his second championship in 2005, this time with a Chevrolet Car but still under the sponsorship/ownership of Home Depot/Joe Gibbs. Thankfully, his earnings reached $13.6 million including over $6 million for winning the championship making it the largest season total earnings in NASCAR history.
In total, Tony Stewart raced with the Joe Gibbs Team for 9 years, winning the Winston Cup championship twice (2002 and 2005) and earning over $70 million in salary/winnings.
Transition To Stewart-Haas And His Success
Partly due to his commitment to top sponsor Chevrolet, Stewart parted ways with Joe Gibbs who was switching to Toyota cars. Stewart then joined Haas CNC Racing, in a 50-50 deal to form Stewart-Hans racing team. The partnership saw Stewart become one of the highest-paid NASCAR drivers. In 2011, Steward won his THIRD NASCAR championship, making him the first driver/owner to win the championships since Alan Kulwicki in 1992. The feat saw his earnings rise to $22 million in 2011, making him the third highest-paid NASCAR driver.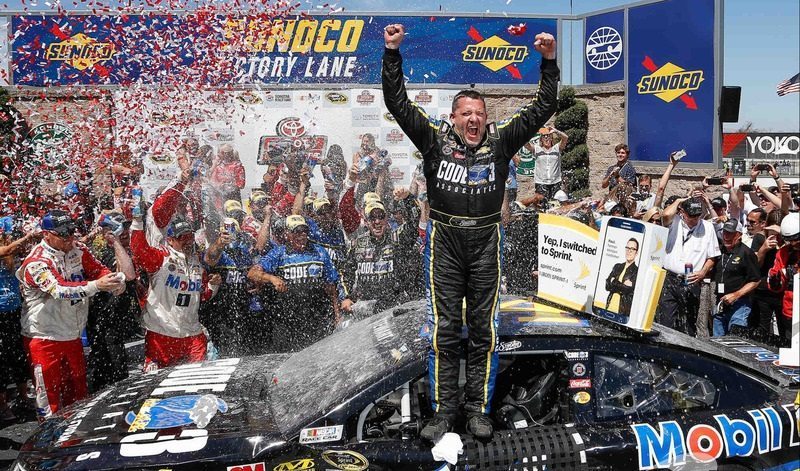 Stewart has helped grow Stewart-Haas into one of NASCAR's leading teams. The team attracts many sponsorship partners, giving them the edge of fielding the best drivers.
2013 Injury, Kevin Ward Jnr's Death And His Subsequent Retirement
Stewart's NASCAR career took a dive in 2013 following an accident at a sprint racing in Iowa that left him with a broken leg. The injury saw him end the season with his lowest career ranking. Worse, when he did return to the racetracks, his woes were compounded by his involvement in a dirt racetrack accident in Canandaigua, New York that killed 20-year-old sprint car driver Kevin Ward.
During the race, Ward's car collided with the wall forcing him out of the race. After he struggled to get out of his car, Stewart's car hit him, leaving him dead. After investigations including hearing from multiple witnesses, the court found no reason to hold Stewart responsible for Ward's death. However, Ward's parents filed a wrongful death lawsuit against Stewart.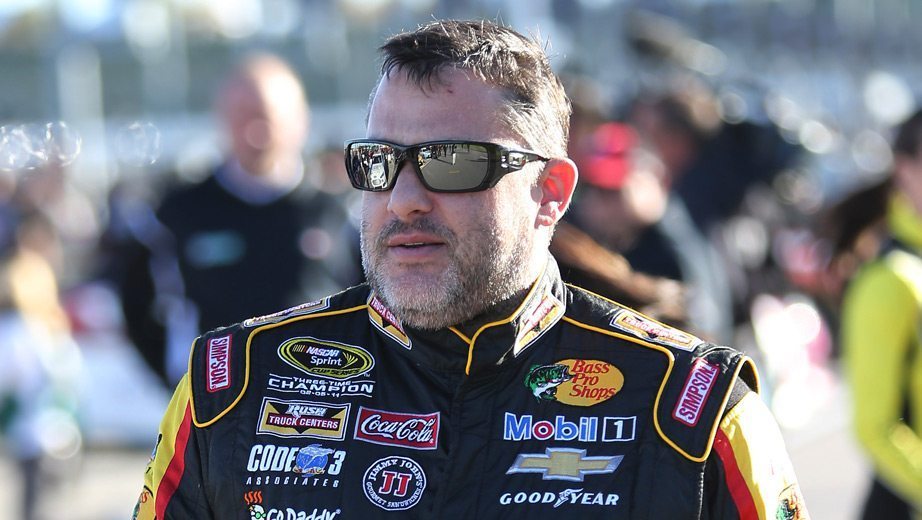 6 weeks after the second lawsuit, Stewart announced his retirement from NASCAR Sprint Cup Series after the end of the 2016 season. However, Stewart claimed his decision was in no way connected to his leg injury or his involvement with Kevin Ward's death.
In a news conference at the Stewart-Haas Racing shop, he said;
"Deep down, you know when it's time to do something different and make a change like this. It's kind of a bittersweet day. … It's not performance-based, it's just time to do what we're doing. I still fully anticipate we're going to get things turned around. If I didn't feel that way, I wouldn't waste my time next year for anybody."
Tony Stewart
Tony Stewart's Racetracks And Endorsements
Stewart's first racetrack known as Eldora Speedway was purchased in November 2004. It is regarded as one of the most legendary short tracks in America. AKA Auto Racing's Showcase, it is located in New Weston, Ohio. His other racetracks include Macon Speedway in Illinois and Paducah International Raceway in Kentucky.
Stewart has represented brands like Burger King, Toyota, and Coca-Cola.
Stewart established the charity organization Tony Stewart Foundation in 2003. The foundation raised funds to help drivers injured in motorsports, and children with chronic illness.
Analysis of Tony Stewart's Net Worth
Though retired from NASCAR, Stewart continues to earn from the franchise as a team owner. He owns 50% of Stewart-Haas one of NASCAR's leading racing team. He also owns a number of racetracks. According to Racing Reference, Stewart earned almost $129 million from winnings across 743 races. In his final NASCAR season, Forbes estimated his earnings at $12 million with $9.7 million stemming from salary/winnings and $2.3 million from endorsement deals.
The three-time NASCAR Cup Series champion has his net worth estimated at $90 million. While announcing his retirement, Stewart noted that he was only retiring from the NASCAR Sprint Cup series and therefore would continue to race with much interest in sprint cars and late models.
As expected of one with such a successful career, Tony Stewart lives in his dream home built to his specifications. The Hidden Hollow Ranch is Tony's Indiana Log home. It seats quietly on 414-acre land in the foothills of Columbus Indiana. It is a log styled home which has the following features:
two entrances
3 car garages and 5 garage bays
lounge, media room
a private lake, 2 trout ponds,
indoor stream, fish tanks, and wildlife
12 bathrooms, a pool hall
a sports bar
The construction and finishing of the entire log and stone decorated house took 2 years to be completed. In all ramifications, it is a home deserving of a successful celebrity like Tony Stewarts.
Tony Stewart Career Earnings
| | |
| --- | --- |
| 2014 NASCAR SPRINT CUP | $1,208,399 |
| 2013 NASCAR SPRINT CUP | $3,567,849 |
| 2012 NASCAR SPRINT CUP | $6,423,970 |
| 2011 NASCAR SPRINT CUP | $6,360,388 |
| 2010 NASCAR SPRINT CUP | $5,490,524 |
| 2009 NASCAR SPRINT CUP | $5,709,590 |
| 2008 NASCAR SPRINT CUP | $6,066,407 |
| 2007 NASCAR NEXTEL CUP | $6,082,741 |
| 2006 NASCAR NEXTEL CUP | $7,057,810 |
| 2005 NASCAR NEXTEL CUP | $6,824,079 |
| 2004 NASCAR NEXTEL CUP | $5,851,727 |
| 2003 NASCAR WINSTON CUP | $5,071,949 |
| 2002 NASCAR WINSTON CUP | $4,437,098 |
| 2001 NASCAR WINSTON CUP | $3,180,391 |
| 2000 NASCAR WINSTON CUP | $3,093,685 |
| 1999 NASCAR WINSTON CUP | $2,451,939 |
| TOTAL EARNINGS | $78,878,546 |
1995, 2002 Hoosier Auto Racing Fans Driver of the Year
2001 National Midget Auto Racing Hall of Fame inductee
2002 Hoosier Auto Racing Fans Hall of Fame inductee
2002, 2005, 2011 Richard Petty Driver of the Year
2003, 2006, 2012 Best Driver ESPY Award recipient
2008 Legends of The Glen inductee
2008 NASCAR Illustrated Person of the Year Award recipient
2013 Myers Brothers Award recipient
2016 Sonoma Raceway Wall of Fame inductee
2018 Indianapolis Motor Speedway Hall of Fame inductee
2019 Motorsports Hall of Fame of America inductee
2020 NASCAR Hall of Fame inductee
Does He Have A Girlfriend Or Wife?
Tony had early enough in his life publicly affirmed that he had no intention of getting married. He planned to be single for life and in fact, was living true to that resolution until Penelope Jimenez happened and subdued him with her charisma.
The two lovers met in mid-2016 before Tony's retirement from NASCAR later that year. Jimenez was born on July 26, 1978, in San Diego, California in the USA. She is from a mixed background of Spanish (paternal) and French (maternal) descents. Growing up, she lived in Mexico City and Garden Groove at various times, while she had her high school education in Corona before finally settling down in Huntington Beach.
At Huntington Beach, she got on with her modeling career when she appeared in the cheerleader TV commercials for XFL football league. From this, she was advised to try out modeling for the Playboy magazine and this completely changed her life as it launched her into stardom. She qualifies as an actress having appeared in a couple of movies but is more popular as a Playboy Model.
Jimenez and Tony Stewart got engaged on Thanksgiving day in 2017 with their engagement receiving so much approval and best wishes from fans of both celebrities alike. Unfortunately, after a few months, they called it quits. Tony is back on the singles market and only time will tell if he finds someone else.
Profile Summary
First Name:
Anthony
Last Name:
Stewart
Also Known As:

Tony, Smoke
Sex/Gender:

Male
Profession:

Semi-retired professional stock car racing driver
Famous For:
Being the current NASCAR team owner and a three-time NASCAR Cup Series champion as a driver
Colleges/Universities Attended:

Not available
Educational Qualifications:

Not available
Religion:

Birthday & Zodiac

Age/Date of Birth:

(52 years old) May 20, 1971
Zodiac Sign:
Taurus
Birth Place:

Columbus, Indiana
Nationality:
American
Ethnicity/Race:

White
Country of Residence:

USA
Physical Attributes

Height:

5 ft 9 in (1.75 m)
Weight:

180 lb (82 kg)
Eye Colour:

Brown
Hair Color:

Salt and pepper
Other Body Measurements:

Not available
Relationships

Marital Status:

Single
Spouse/Partner:

Not available
Family and Relatives

Father:

Nelson Stewart
Mother:
Pam Boas
Children:

None
Siblings:
He is the second of 3 siblings, including Natalie Stewart
Other Relatives:

Not available
Net Worth
Estimated Net Worth:

$90 million
Salary:
Unknown
Source of Wealth:

stock car racing career, ownership of NASCAR team as well as a number of racetracks