Tony Hawk also known as "The Birdman" is an American professional skateboarder, businessman, and actor. Regarded as one of the most influential pioneers of vertical skateboarding, Hawk has achieved incredible feats in the sports like becoming the first skateboarder to complete the incredibly difficult 900-degree rotation.
Hawk successfully turned his talent to big business, establishing the skateboard company Birdhouse, his own Boom Boom Huckjam action sports tour as well as his own video game franchise with Activision. Even years after retiring from competitive skateboarding, these businesses continue to ensure that the Birdman doesn't fall from the elite class. Tony Hawk is worth about $150 million. Here's all you need to know about Tony Hawk and how he built his wealth.
Tony Hawk As a Teenager
Anthony Frank Hawk was born on May 12, 1968, in Carlsbad, California and raised in San Diego, California. He showed great athletic prowess in elementary school, playing the baseball. A hyperactive child, Hawk would become extremely hard on himself anytime he encountered failure. His worried parents took him to see the school shrink only to discover that their son was a genius with an intelligence quotient (IQ) of 144.
So when Hawk found passion in skateboarding at the age of 8, his parents couldn't help but support him as they thought that the extreme sports would be the perfect avenue for their son to expend his excess energy. They were right! Fast-forward to 6 years later and Hawk at the age of 14 was ready to go pro!
Skateboard Career and X Games 900 Break
Before you drool over Hawk's eye-catchy net worth, it is also important that you learn about his journey to stardom. Hawk went on to achieve incredible feats in skateboarding. For a whopping 12 years in a row, he was the National Skateboard Association world champion. However, in the early 1990s when skateboard's popularity took a dive, so did Hawk's earnings as he could barely earn from the sport. Per Australia's #1 news site, Hawk, in an effort to make ends meet had to stage exhibition shows at carparks, edit videos for skate companies and even take up a couple of odd jobs.
His money issues came to a halt with the inauguration of the X Games in 1995. X Games served as a mainstream platform for extreme sports athletes and Hawk made the most of the opportunity. He won gold at the inaugural event and quickly became a crowd favorite. His prowess was able to restore popularity and interest in skateboarding. Teens began to idolize him as top brands filed up for an endorsement deal. Hawk won a total of 10 Gold, 3 Silver and 2 Bronze medals at the X Games.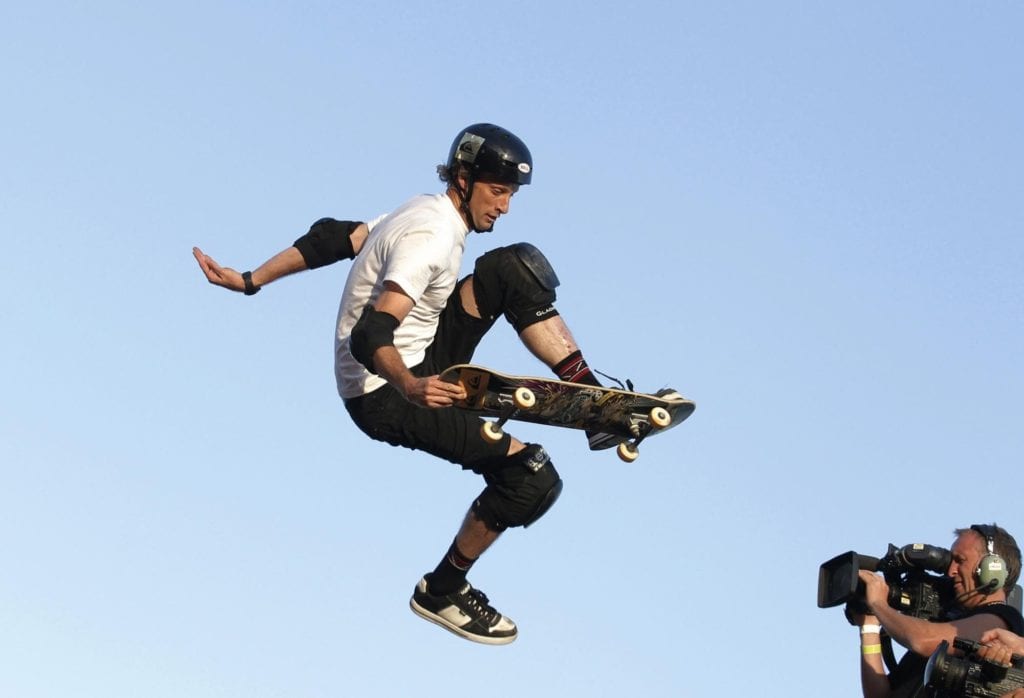 Hawk's big break came at the 1999 X Games when he became the first skateboarder in history to successfully land the extremely difficult 900-degree stunt. The stunt requires that the athlete makes 2½ mid-air revolutions with the skateboard. His success came at the 12th attempt (remember he's not good with failure). The feat launched Hawk and his career to unprecedented heights. He immediately became something of a sensation and a cultural icon.
The Branding Business Empire
Hawk parlayed his skateboarding breakthrough into business success. He began first by monetizing his fame via branding, a move that has long been the fastest moneymaker for celebrities. He partnered with Activision Blizzard to launch the game franchise "Tony Hawk Pro Skater" which debuted in 1999. The game became an instant success and quickly transformed into a series with a new edition being produced annually. It is now one of the best-selling game franchises in the world with over $1.5 billion generated in sales. His contract with Activision expired in 2015, but Hawk intends to ink an extension with the addition of virtual reality in subsequent installments. The game franchise remains the biggest contributor to his wealth of over $120 million.
Birdhouse, Clothing Line And Merchandise
Hawk joined forces with Per Welinder to form the skateboard company, Birdhouse in 1992. After his 1999 breakthrough, the company rapidly became one of the big players in the game. In addition to sponsoring some of the best skateboarders, it produces high-quality skateboards, apparel, accessories, and videos.
Hawk was also able to establish a clothing line that made its way to Wal-Mart and Kohl's stores. Hawk's other businesses include; Boom Boom Huckjam– his own action sports tour and Tony Hawk's Big Spin Amusement Parks at Six Flags.
See Also: Rob Dyrdek Wiki, Wife or Girlfriend, Baby, Wedding, House
Tony Hawk has partnered with the likes of Quiksilver, T-Mobile, Sirius, Nixon, Independent among others.
Forbes, in 2009 estimated that Tony Hawk branded products grossed $200 million, while he personally earned $12 million making him the highest-paid action sports star of the year.
Popular Culture
Hawk began making TV and film appearances in the mid-1980s and became more frequent as his popularity surged. He has made cameo appearances in a number of feature films like "Jackass: The Movie", Vin Diesel's "XXX", "The Suite Life of Zack & Cody" and "Lords of Dogtown". He appeared in Season 3 episode 18 of "CSI: Miami" as a skateboarder/game developer victim.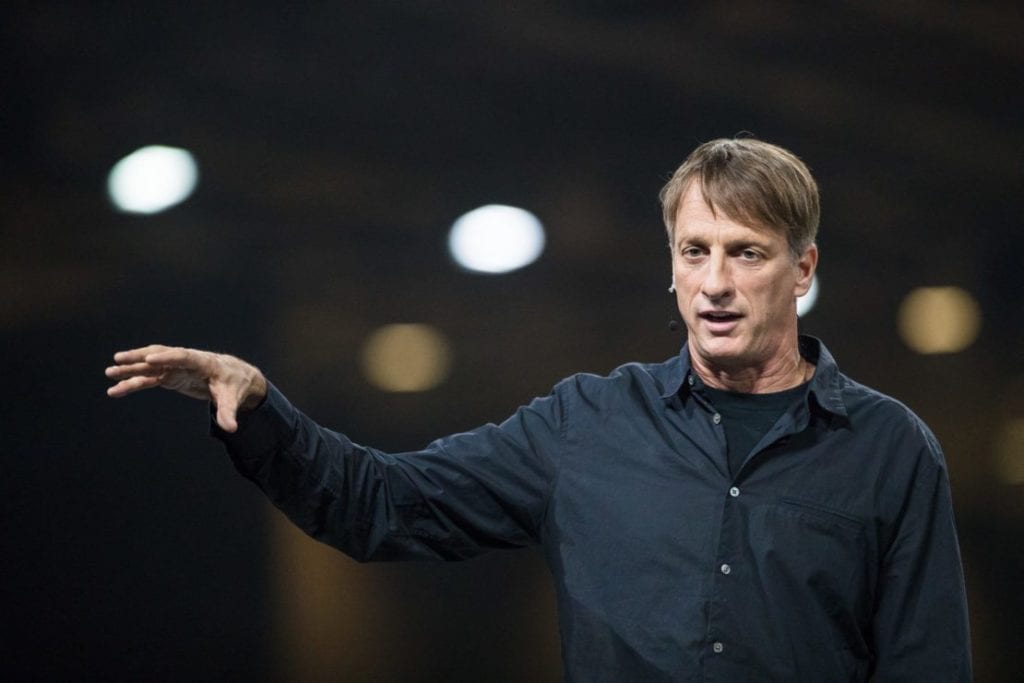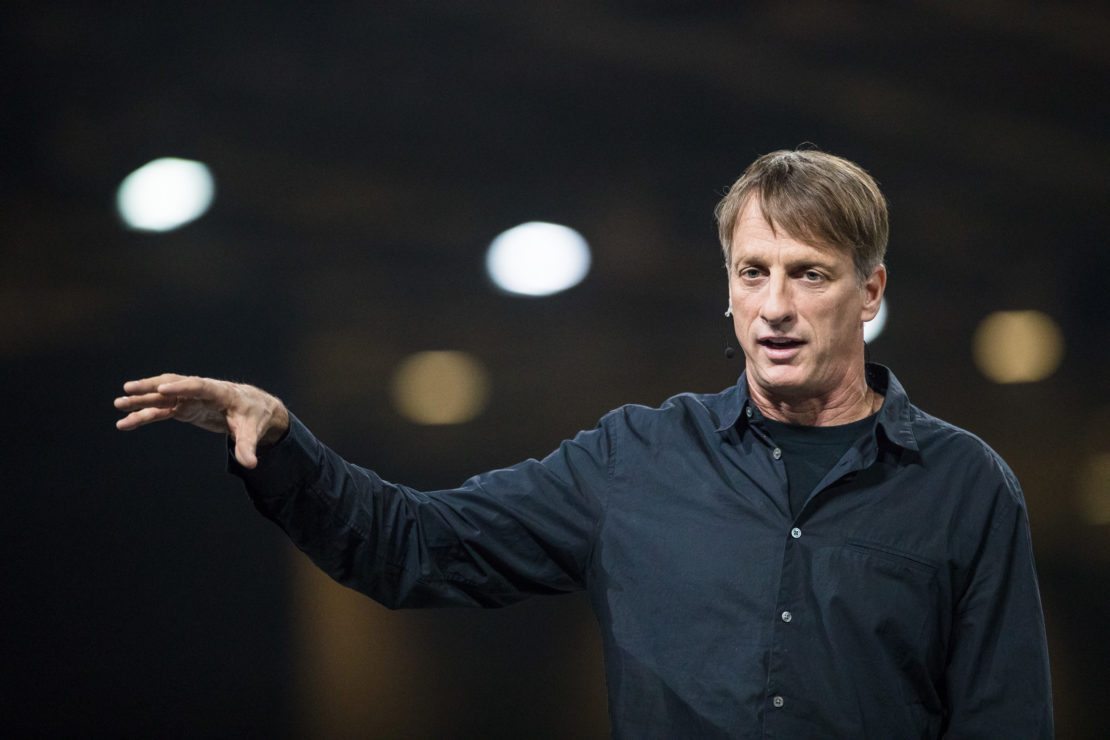 Hawk in 2012 launched a YouTube Channel, RIDE Channel which quickly became one of the best and most popular action sports channel on YouTube. On the channel, Hawk shares instructional videos for skateboarders and reviews products.
Giving Back To Society
Seen as an icon in the game of skateboarding, it is only expected that Hawk's impact is felt. Through his Tony Hawk Foundation, he has made donations worth millions of dollars to numerous causes like helping less-privileged kids and restoring dilapidated skateparks.
Who Are Tony Hawk's Spouse and Kids?
Hawk has quite an interesting love life. Interesting because unlike his professional career, Hawk hasn't had much success in his love life. The Skateboarding Hall of Famer has been divorced thrice!
His first marriage was in 1990 when he tied the knot with Cindy Dunbar, a lady he dated in his school days. This union produced Hawk's oldest child Riley in 1992. Riley followed in the footsteps of his father to become a pro skateboarder.
After the couple got divorced in 1993, Hawk went ahead to take another wife Erin Lee in the year 1996. Their union saw the birth of two boys, Spencer and Keegan. They were born in 1999 and 2001 respectively.
After another divorce in 2004, Hawk exchanged nuptial vows with his third wife, Lhotse Merriam in 2006. Hawk and Merriam gave birth to a daughter Kadence Clover Hawk in 2008. To the media, their marriage lasted till 2011 when they made a divorce announcement, but to the couple; well, who knows?
As of 2017, Hawk was still married to his fourth wife Kathy Goodman whom he married in 2015 in Limerick, Ireland.
Is Tony Hawk Dead?
Hawk has been a victim of untold rumors over the years with the most common being his death rumors.
In December 2016, Hawk was reported to have been found dead in his house as a result of drug overdose. But the pro skateboarder immediately took to his social media handles to debunk the rumors.