What is Tom Hanks' net worth?
Net Worth:

$400 million
Salary:
N/A
Income Sources:
His acting and filmaking career,
Age/Date of Birth:

67 years old (July 09, 1956)
Height:

In feet: 6 ft
In centimeters: 183 cm
Nationality:
American
Last Updated:

2021
Tom Hanks is an American actor, writer, producer, and director with an estimated net worth of $400 million.
He is one of the most popular names and faces in the movie industry. A really great actor who has spent a lot of time in Hollywood, Hanks spectacularly has a family where almost everyone is involved in movies.
His Early Life
Hanks was born in Concord California on July 9, 1956. During high school, Hanks developed outstanding confidence on stage and took up roles in plays and musicals. His passion for acting pushed him to study Theater at the Chabot College and California State University. While at college, Hanks was encouraged to join Great Lakes Theater Festival in Cleveland Ohio on an internship which later developed into a 3-year experience. He dropped out of college to focus on honing his skills in production, stage management, and design.
Hanks moved to New York in 1979 where he landed his first film role in a low-budget movie "He Knows You're Not Alone". He then got a lead role in ABC sitcom "Bosom Buddies" which was cancelled two years later. He later landed a lead role in "Splash" (1984) which would go on to be a box office hit. His success fluctuated until "Big" (1988) brought him major recognition, the movie brought him his first Academy Award nomination for Best Actor.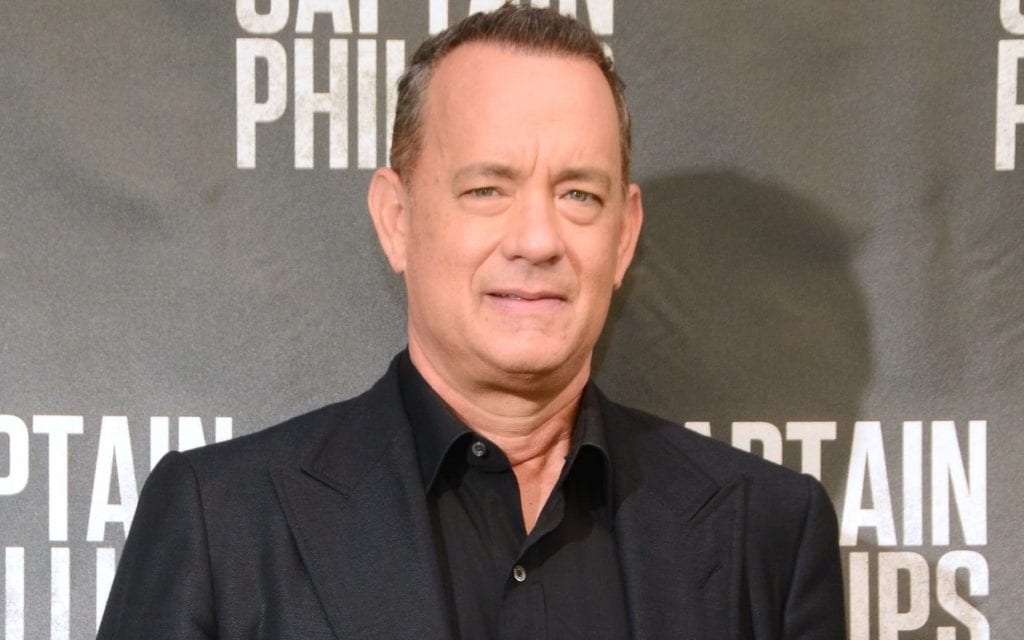 How Tom Hanks Achieved His Net Worth
Through His Acting Career
Hanks is highly respected and one of the highest-paid actors in Hollywood. His movies have grossed over $4.1 billion at the US and Canadian box office and over $8.3 billion globally. With that figure, Hanks is the 3rd highest-grossing actor in film history. Some of his notable movies include Forrest Gump (1994), You've Got Mail (1998), The Da Vinci Code (2006), Saving Mr. Banks (2013), and the animated Toy Story series.
Here is a breakdown of what Tom Hanks has made from some of the movies:
Forrest Gump (1994)– $70 million.
Saving Private Ryan (1998)– $40 million.
You've Got Mail (1998)– $20 million
The Green Mile (1999) – $20 million
Cast Away (2000)– $20 million.
The Da Vinci Code (2006)– $18 million
Angels & Demons (2009)– $50 million
Toy Story 3 (2010)-  $15 million
Captain Phillips (2013) – $15 million
Toy Story 4 (2018) – $15 million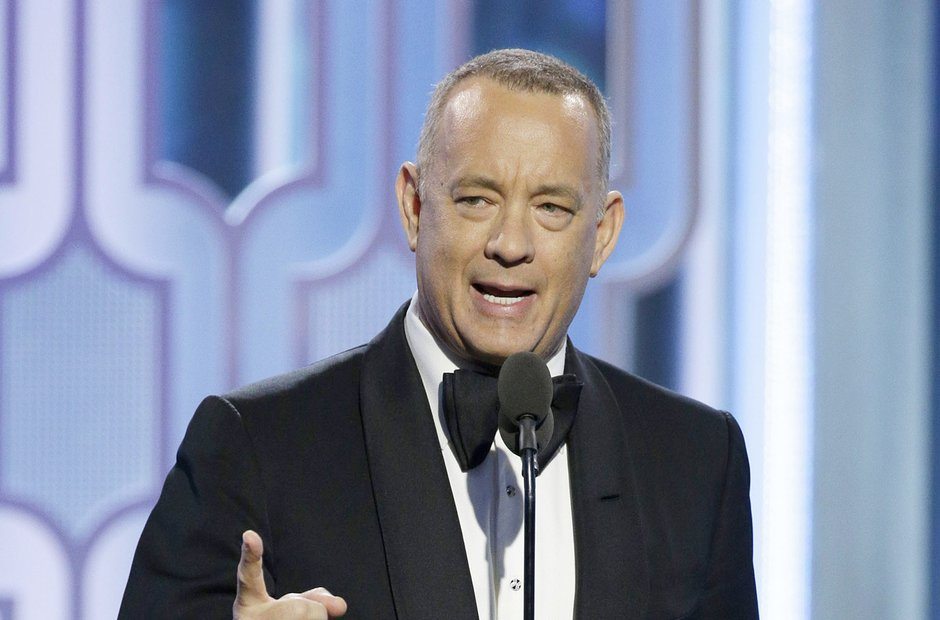 Tom Hanks has received many accolades for his work in the movie industry. His first award was a Golden Globe and Academy Award for Best Actor for his role in Philadelphia (1993). The following year, he won a Golden Globe, Academy, Screen Guild, and Peoples Choice Awards for his role in "Forrest Gump".
He became the second actor after Spencer Tracy to win 2 consecutive Oscars for Best Actor. Hanks was inducted into the US Army Rangers Hall of Fame in 2006 as an honorary member for his realistic portrayal of a captain in "Saving Private Ryan"(1998). He is the first actor to ever receive this honor.
Writing, Directing, and Producing
Beginning from 1996, Hanks has written, directed, and produced several films, including 2001 miniseries "Band of Brothers". Others include "That Thing You Do", "Starter for Ten", "The Polar Express" and TV series "Big Love" and "The Book Change".
Tom is married to actress Rita Wilson and together they have a combined net worth of $420 million, making them among the richest families in Hollywood.
Tom Hanks continues to make more movies, thus his wealth is bound to increase in the coming years.
The Actor's Marriage to an American-Greek Actress Has Survived Over 3 Decades
Full Name: Rita Wilson (Margarita Ibrahimoff)
Date of Birth: October 26, 1956
Occupation: Actress, Producer, and Singer-songwriter
Years Active: 1972 – Present
Duration of Marriage: 1988 – Present
No. of Kids with Tom: 2 (Chet and Truman Hanks)
More than being an accomplished actress, Rita Wilson has thrived as a musician and a producer. In the latter capacity, she produced My Big Fat Greek Wedding, a 2002 romantic comedy film that was nominated for the Producers Guild of America Award's Motion Picture of the Year. In the years that followed, she served as the executive producer of projects like My Big Fat Greek Life (2003), Connie and Carla (2004), Mamma Mia! (2008), My Life in Ruins (2009), My Big Fat Greek Wedding 2 (2016), Mamma Mia! Here We Go Again (2018), and A Simple Wedding (2018).
Rita has released at least four albums, has performed in popular shows, and played numerous roles in television and big-screen projects. She has dabbled into journalism and is admired for her activism and philanthropy.
Being married for over 30 years is a very big deal in the American entertainment industry. This is one of the several reasons Tom Hanks and Rita Wilson inspire a lot of people. Since the two got married in 1988, they have gradually become the pieces of a jigsaw that completes the other.
Their marriage has seen a lot of good and trying times. For instance, it has seen Rita battle with breast cancer and in March 2020, the couple contracted COVID-19. An enduring blessing of their marriage is the two sons it produced, Chet and Truman Hanks.
Meet the Two Sons of Tom Hanks and Rita Wilson
Chet Hanks
Full Name: Chester Marlon Hanks
Date of Birth: August 4, 1990
Occupation: Actor and Soundtrack Artist
Years Active: 2007 – Present
https://www.instagram.com/p/CFn0c0Vgxtz/
As far as we can tell, the first time he featured as an actor was in 2007 when he played Dexter in Bratz. He has played more roles over the years but is most known for works like Indiana Jones and the Kingdom of the Crystal Skull (2008), Larry Crowne (2011) Project X (2012), and Fantastic Four (2015). His popular small-screen projects include Shameless (2016-2018), Empire (2018-2019), and Your Honor which is in the post-production stage.
As a soundtrack artist, he worked on the soundtrack of at least four episodes of Empire in 2018. Chet has come a long way in the business but still has a lot to accomplish if he must attain the status of his parents in the industry.
Truman Hanks
Full Name: Truman Theodore Hanks
Date of Birth: December 26, 1995
Occupation: Cinematographer and Producer
Years Active: 2018 – Present
Like other members of his family, Truman has shown in recent years that he is interested in building a career in the entertainment industry. From what we learned he's working towards becoming a filmmaker. He has served as a production assistant in popular projects like The Cloverfield Paradox (2018) and Charlie's Angels (2019). Truman is credited as the cinematographer of The Ice Queen Society, a 2019 short comedy film written and directed by Ali Rosenthal.
He served in the camera and electrical department of the TV series Babylon Berlin (2019 – 2020) and is serving in the same capacity for some projects in the pipeline like Wrath of Man, Black Widow, and West Side Story; all expected in 2021.
Before Rita, The Actor Was Married to Samantha Lewes
Full Name: Samantha Lewes (Susan Jane Dillingham)
Date of Birth: November 29, 1952
Date of Death: March 12, 2002
Cause of Death: Bone Cancer
Occupation: Actress
Years Active: Undetermined
Duration of Marriage: 1978 – 1987
No. of Kids with Tom: 2 (Colin and Elizabeth Hanks)
Before he met Rita Wilson on the set of Bosom Buddies and it marked the beginning of their love story, Tom Hanks was married to the late American actress, Samantha Lewes. The actress born in San Diego, California was mostly known for her marriage to Hanks.
To the best of our knowledge, she didn't get to pull off any major role and only appeared as a waitress in the "Cahoots" episode of Bosom Buddies (1981), in addition to featuring as a customer in Mr. Success, a 1984 TV movie.
The actor's marriage to Samantha began in 1978 and ended in 1987. Within this period, they gave birth to Colin Hanks and his sister Elizabeth. Samantha passed on in 2002 following a fight with bone cancer.
Tom Had Colin and Elizabeth Hanks With His First Wife
Colin Hanks
Full Name: Colin Lewes Dillingham Hanks
Date of Birth: November 24, 1977
Occupation: Actor, Director, and Producer
Years Active: 1996 – Present
Spouse: Samantha Bryant
Duration of Marriage: 2010 – Present
No. of Kids with Samantha: 2 (Olivia Jane Hanks and Charlotte Bryant Hanks)
The most popular child of the veteran actor, Colin is also the oldest child of Tom Hanks. More than been an accomplished actor, he has found success as a producer and director. But acting remains his strong suit. His filmography boasts of several popular projects both in the small and big screens. In the latter, he is popular for his role in the Jumanji film series and The Great Buck Howard, The House Bunny, Orange County, and King Kong. Colin's popular television roles are in Life in Pieces, The Good Guys, Fargo, Dexter, Roswell, and Band of Brothers.
It was on the 8th of May 2010 that the actor got married to Samantha Bryant, a former New York publicist. Their union has seen the birth of two daughters, Olivia Jane Hanks born in 2011, and her younger sister Charlotte Bryant Hanks, she was born sometime in 2013.
Elizabeth Hanks
Full Name: Elizabeth Anne Hanks
Date of Birth: May 17, 1982
Occupation: Actress
Years Active: 1994 – Present
Nicknamed Liz, Elizabeth is the only daughter of the famous actor. She is also a part of the entertainment industry and her endeavors thereof have been traced back to 1994 when she featured as a School Bus Girl in Forrest Gump, an epic romantic comedy-drama that starred her father.
Liz hasn't been a very busy actress. Since Forrest Gump, she has only been seen in That Thing You Do! (1996), Beyond the Marquee (2012), Anchoraged (2015), and Big City Greens (2019).
What About His Brother?
Surprisingly enough, it is not only Tom's immediate family that is into acting, his brother Jim Hanks who has acted in several movies including 1999's Blood Type is also an actor. An interesting fact to note is that these two brothers did not grow together, but eventually chose the same path. Tom and Jim have another brother, Larry Hanks who is in the education line.
Tom Hanks Favourite Quotes
It's always a combination of physics and poetry that I find inspiring. It's hard to wrap your head around things like the Hubble scope.
I've made over 20 movies, and 5 of them are good.
Movie-making is telling a story with the best technology at your disposal.
Everybody has something that chews them up and, for me, that thing was always loneliness. The cinema has the power to make you not feel lonely, even when you are.
And I'm not apolitical – I'm very specific in my politics. But a lot of the time it's nobody's business unless you're over at my house having dinner.
Profile Summary
First Name:
Thomas
Last Name:
Hanks
Estimated Net Worth:

$400 million
Salary:
Not available
Source of Wealth:
His acting and filmaking career,
Last Updated:

2021
Also Known As:

Tom


Sex/Gender:

Male
Profession:

Actor, filmmaker
Famous For:
One of the best actors in film history and being the fifth-highest-grossing actor in North America
Colleges/Universities Attended:

Chabot College in Hayward, California, and transferred to California State University, Sacramento
Educational Qualifications:

Not available
Religion:

Christian
Birthday & Zodiac

Age/Date of Birth:

67 years old (July 09, 1956)
Zodiac Sign:
Cancer
Birth Place:

Concord, California, USA
Nationality:
American
Ethnicity/Race:

White
Country of Residence:

The United States of America
Physical Attributes

Height:

In feet: 6 ft
In centimeters: 183 cm


Weight:

In kilograms: 82 kg
In pounds: 181 lbs


Eye Colour:

Green
Hair Color:

Dark Brown
Other Body Measurements:

Chest Size 40, Waist Size 34 & Biceps 16 inches
Relationships

Marital Status:

Married
Spouse/Partner:

Rita Wilson (m. 1988)
Family and Relatives

Father:

Amos Mefford Hanks
Mother:
Janet Marylyn
Children:

Colin Hanks, Chet Hanks, Truman Hanks, Elizabeth Ann Hanks
Siblings:
Sandra Hanks (Older Sister; Writer), Larry Hanks (Older Brother; Entomology Professor at the University of Illinois) and Jim Hanks (Younger Brother; Actor and Filmmaker).
Other Relatives:

Not available