There are a variety of power couples in the world. Some of them are members of the same industry while others are giants in their respective fields of endeavours. Falling into the latter category is NFL great, Tom Brady, and his supermodel wife, the Brazilian-born, Gisele Bündchen. The two tied the knot in 2009 and have built an enviable family life. They have also continued to record great strides in their careers with the attendant increase in their respective fortunes.
This fact has led to inevitable speculations as fans ponder who is wealthier between the two. Are you one of such curious fans who would love to solve the Tom Brady vs Gisele Bündchen net worth puzzle once and for all? Then, read on as we explore their respective net worth and find out who comes out on top. First up is the New England Patriots quarterback Tom Brady.
Playing His Way to Fame and Fortune
Tom Brady's exploits and popularity as a football player has grown so big that you don't have to be an NFL fan to know about him or his remarkable talents. The quarterback has routinely led the New England Patriots to the Super Bowl Trophy. He has also won numerous individual accolades, including 14 pro bowls, and is widely considered to be the best QB to ever play the game.
This glowing reputation does not come empty-handed as Brady is one of the highest-paid players in the NFL. He also ranks amongst the highest-earning pro athletes in the world and this is thanks to both his on-field and off-field income.
According to Forbes 2020 estimates, Brady has made about $350 million in career earnings since joining the NFL in 2000. A major portion of these comes from the lucrative contracts that he has signed as a player. Brady spent a total of 20 years with the New England Patriots and the franchise handsomely rewarded him for his loyalty. They gave him several juicy contract extensions, including a $72 million deal in 2010, $42.8 million in 2005 and a $41 million deal in 2016. All these resulted in the QB earning a fortune in salaries and bonuses.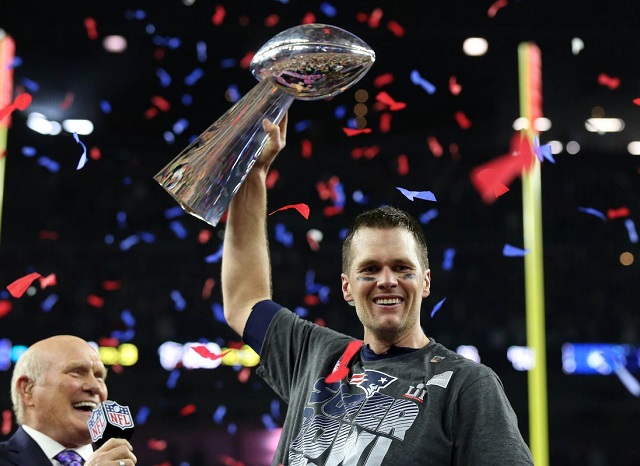 Away from his playing contracts, Brady has also made quite a killing from endorsement deals. The quarterback is so popular that many companies jostle for him to rep them. He is however quite selective and turns down most of the sponsorship deals that come his way. The few companies that Brady has agreed to represent are Molecule Mattresses, IWC Watches and Upper Deck (trading cards company). The most lucrative sponsorship that Brady has remains the one that he signed with sports apparel giant, Under Armour, in 2010.
The deal rewarded him with shares in the company rather than a traditional cash payment. The company's stocks have since witnessed about 800% increase, thus, accounting for a major portion of the $100 million that Brady has made from endorsement deals. All of the above contributed to Brady's present net worth of $180 million but is this enough to consider him the winner in the Tom Brady vs Gisele Bündchen net worth battle? Let's dig deeper.
A Supermodel Extraordinaire
It is quite rare for a model to earn more than a major NFL star but if there is one model that is doing exactly just that, it is Giselle Bundchen. The Brazilian supermodel has been modelling since the age of 15 after being discovered by Elite Modelling Agency at a shopping mall in Sao Paulo during a school excursion. Since that humble beginning, Bündchen has forged a formidable career that has seen her emerge as the highest-paid supermodel in the world for fifteen years in a row.
With average yearly earnings that range from $30 to $35 million, Gisele Bündchen has been able to amass a total of $488 million in career earnings. This majorly stems from her modelling gigs for big fashion brands like Christian Dior, Marc Jacobs, Michael Kors, Dolce & Gabbana, valentine, Balenciaga, Versace, and Givenchy, etc. She also made significant income working as one of the Victoria's Secret Angels between 2000 and 2007. Her contract was worth $25 million and it remains the highest such amount ever shelled out by the renowned lingerie maker.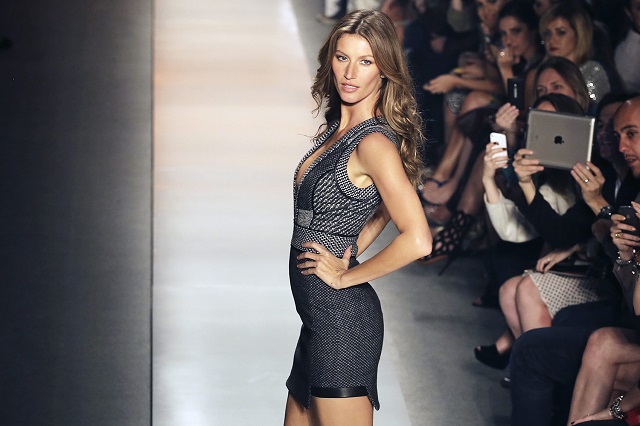 Bündchen also made a fortune from sponsorship deals. She has featured in not less than 500 advertising campaigns and represented brands such as Banco de Brasil, David Yurman, Chanel No. 5, and Under Armour. She also had a multi-year deal with Pantene Shampoo which saw her earn $4 million per annum. Other than her work as a model, Gisele Bündchen has also made a considerable sum from her appearances in several movies, including The Devil Wears Prada and Taxi.
Bündchen has now retired from professional modelling but she continues to generate income from her various business pursuits. The model has invested in several prime pieces of real estate all over the globe. She also has lucrative business ventures, including Ipanema Sandals (popular flip flops brand), Giselle Bündchen Intimates (lingerie line), and Sejaa Pure skincare (organic skincare product line). All these have resulted in her net worth of $400 million.
See Also:  Beyonce vs Jay Z Net Worth: Who is Richer, How Do They Make Their Money?
Tom Brady vs Gisele Bündchen Net Worth Compared
Drawing from the above, it is quite obvious that Gisele Bündchen financially surpasses her husband both in career earnings, as well as overall net worth. The Brazilian supermodel has made $488 million in career earnings and has a net worth of $400 million while her husband has made $350 in career earnings and has a net worth of $180 million.
She therefore comfortably wins the Tom Brady vs Gisele Bündchen net worth debate. This is indeed a rare loss for Brady who is accustomed to winning. We are however sure that the superstar QB doesn't begrudge his wife for her success nor her attendant fortune. This is especially because their combined net worth of $580 million makes them the 4th richest celebrity power couple in the world.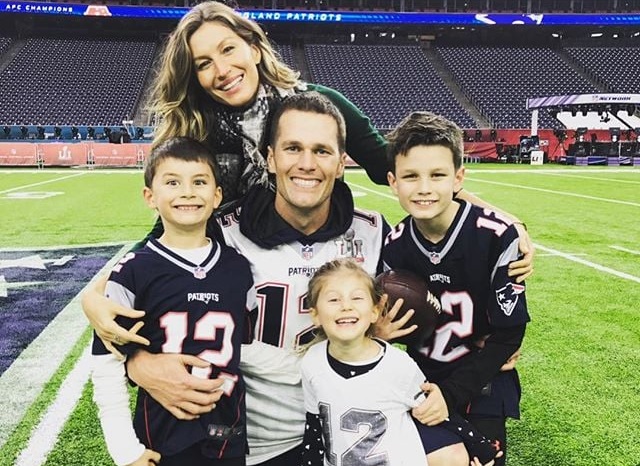 Other couples who make it to the top ten ranks are Keith Urban and Nicole Kidman – $205 million, Justin Timberlake and Jessica Biel – $248 million, Mila Kunis and Ashton Kutcher – $265 million, Gerard Pique and Shakira – $340 million, Garth Brooks and Trisha Yearwood – $370 million, George and Amal Clooney – $520 million, Kanye West and Kim Kardashian West – $600 million, and David and Victoria Beckham – $900 million. Leading the pack is the king and queen of hip-hop, Jay-z and Beyoncé. The two musicians have combined net worth of $1.9 billion.