When your husband is a billionaire and a public figure, it would be difficult for you to not get used to the spotlight and lavish lifestyle. That is the life of Tiffany Stewart, popularly called the Shark Wife, thanks to her marriage to Mark Cuban, one of the "shark" investors on the ABC reality television series, Shark Tank.
Her husband is also a well-known film producer and the owner of the Dallas Mavericks. The media and technology investor also owns profitable Landmark Cinemas and chairs HDTV cable network, AXS TV. For those who don't know the duo too well, Cuban and Tiffany have been married for over 15 years. They met in a seemingly unexciting spot but didn't let that define their love.
While Tiffany is not the one with all the fame, a lot of questions have been asked about her over the years. From her age to details of her marital life and other relevant facts, learn more about Mark Cuban's wife below.
Age and Childhood of Mark Cuban's Wife
Tiffany Stewart is way younger than her husband. Mark Cuban was born on July 31, 1958, while Stewart was born on Jan 1, 1970, meaning she is 12 years younger than the billionaire. Something that would have been an uncomfortable or daring age gap for most people seems to be Stewart's motivation. For the couple, age is just a number.
Tiffany Stewart grew up in a middle-class home in the United States along with her sister. She had a humble upbringing which could be the reason for her quietness and a little bit of shyness. However, she didn't have a flourishing relationship with her sister who she always fought with.
As a result, her mom had to devise a way of soothing their nerves whenever they fight. The technique saw them running around the house three times, this always had them coming back happy and laughing. The stunner has adopted this technique herself in her home.
What Tiffany Stewart Does For a Living
Tiffany Stewart, unlike her husband, is not the one with the spotlight on her but there has always been that nudge in her to work hard and make a modest living for herself. This motivated her to start a successful career in the advertising industry where she worked as a saleswoman for Honda.
Even after marrying her billionaire husband, she continued this job and even became an advertising executive. To a large extent, it has been difficult for people to comprehend why the wife of a billionaire would want to work. But that's just the way Tiffany wants it.
How She Became Mark Cuban's Wife
Love exists sometimes in unpleasant places and other times in glamorous spots. But most of the time, love lives where you are not expecting to find it. This is the case of Tiffany Stewart and Cuban who met for the first time at a gym in Dallas, Texas.
Through the sweats, the two worked things out between them, starting their relationship in 1997. By 2002, they both decided to walk down the aisle. 
It is safe to say that Tiffany loves the beach a whole lot. She proved this fact by having her wedding on a beach in Barbados. From what we learned, it was a small ceremony that hosted only 20 of their closest friends and family.
She Lives In Dallas With Her Family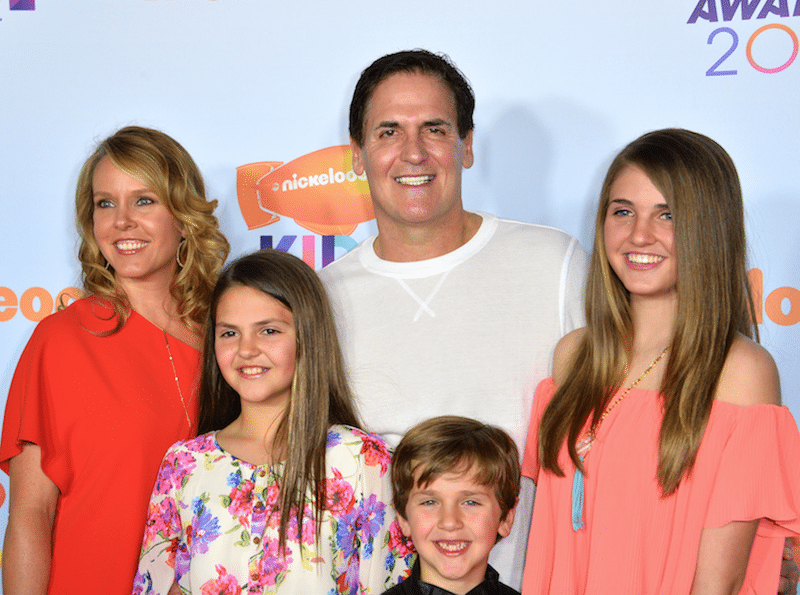 Cuban has a mansion in Dallas where he, Tiffany, and their three children find shelter. However, Tiffany is still getting used to living in such a large house. According to Cuban, the children made the mansion more habitable. Prior to their arrival, there were areas of the house he hardly explored. But since their presence, he has been able to get a better experience around the house.
As a mother, Tiffany Stewart is very active in parenting. She has three children named Alexis, Alyssa, and Jake. She and her husband are raising them in the best ways they can. They have a nanny who helps out around the house and the two are not the type of parents that give their kids everything they want or ask even though they can afford to do so.
It Took Her Time To Get Used To The Billionaire Lifestyle
Tiffany is not from a poor family but she is not from a very rich one either. So, when she started going out with Mark Cuban, the lavish lifestyle seemed odd to her.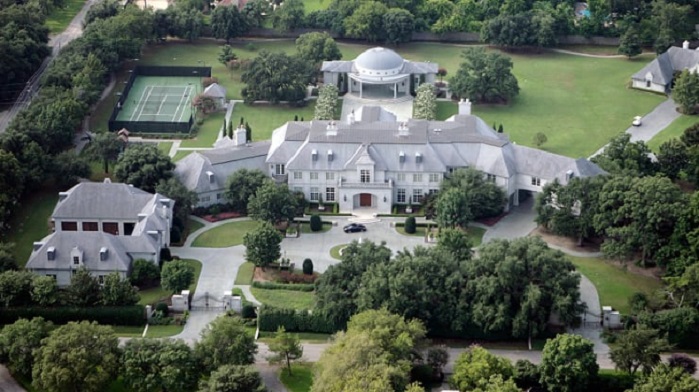 She revealed in an interview that Cuban's mansion in Texas seemed out of touch with reality the first time she saw it, adding that she couldn't have afforded it. She still lives an ordinary life and uses a Honda to go to her sales job at the ad agency. Also, she doesn't feel all excited about coming back to the mansion.
Tiffany's Net Worth Compared To Her Husband's
Before Tiffany's marriage, her net worth may be running in hundreds or thousands. While it is obvious that her net value has increased since she got married to the famous billionaire, it is still hard to tell exactly what she's worth personally.
Nonetheless, it is known that Mark Cuban's net worth has grown since they got married. A few years ago, he was said to be worth around $3 billion but as of 2020, his net value has been estimated at $4.3 billion.
With all the money and fame she and her husband have, people would have thought that they will go over the roof to have a celebrity-style wedding, but they kept things ordinary yet stylish. Tiffany Stewart continues to lead a simple life and instead of focusing on a posh lifestyle, she channels her attention to philanthropy. She donates through Hoopes n' Hopes organization to Parkland Hospital. She is also one of the mouthpieces of Mavs Foundation and is charged with determining those eligible to receive grants every year.
How Tall Is She?
In all her simplicity, Tiffany is elegant, stunning and stylish. She is 5 feet 8 inches tall with a beautiful slender build. Her hair is full blonde and her eyes are light brown.
Without a doubt, she has good height but her husband towers above her as he is 2 inches taller than 6 feet.