The world of sportscasting has been greatly impacted by a number of individuals who have dedicated their time and career to building a solid foundation in the field and working their way into the hearts of millions of sports lovers around the world. One of such notable individuals is Thom Brennaman, an American sportscaster who is best known for the work he has done over the years broadcasting for CBS Radio and Fox Sports. He has had extensive experience across several industries, including the gaming scene where he has served as a voiceover artist. Thom has inspired a whole new generation of broadcasters with his passion, talent, and professionalism.
The man has spent over 25 years at Fox Sports working as a play-by-play announcer. He was also part of the very first broadcasting teams to team up for Fox Sports' coverage of the NFL. He joined forces with Anthony Munoz, the former offensive linemen for the Cincinnati Bengals to create one of the most reliable and exceptional broadcasting duos that sports lovers around the nation could count on to deliver the up to date news and riveting analysis on past and current games.
Early Life and Career
The veteran sports reporter was born on September 12, 1963, in Chapel Hill, North California. He attended Anderson High School before going on to pursue his higher education at Ohio University. While there, Thom belonged to the school's chapter of the Beta Theta Pi fraternity. He was very unsure about what direction to align his future career towards at the beginning, but he eventually decided to pursue a future in the broadcasting profession. He found work at a radio station called WAHT, which helped to grow his love for reporting and helped him land his first job after college at WLWT-TV as a reporter and anchor. Thom was lucky to find another job as a play-by-play announcer reporting for the Major League Baseball team, the Cincinnati Reds.
During the '90s, Thom Brennaman worked as an announcer for the Chicago Cubs during games, switching between television and radio before he joined the Fox Sports family in 1994. His responsibilities involved calling telecasts for the NFL, MLB, football and basketball broadcasts at the collegiate level. From 1998 to 2006, he was voice artist for the Arizona Diamondbacks. Around the same time, he was promoted to cover the Bowl Championship series as a play-by-play announcer.
Thom Brennaman also established himself as a voice-over artist specifically on video games like All-Star Baseball 2002, Xbox, Microsoft Baseball 2001, PlayStation 2, and GameCube. As the years progressed, the sportscaster has gone on to serve as the voice on other notable broadcasts such as the Cotton Bowl, NFC Divisional Playoff, and the Pro Bowl. He has continued to work in other capacities as a play-by-play announcer for the Fox College Hoops as well as the Cincinnati Bearcats and other events in the sport of basketball. Thom has been honoured to appear in commercials for television as a spokesperson for a Cincinnati Bell company called CBTS.
What To Know About Thom Brennaman's Spouse, Children, and Parents
The talented broadcaster has a penchant for keeping his personal life under wraps as it has nothing to do with his career which he believes his fans should only concern themselves with. However, it is not a secret that he is a happily married family man. Thom Brennaman walked down the altar with his then-girlfriend Polly and they have been together ever since. He has not been involved in any controversy or extramarital affair because he considers his wife to be the very best woman that any man could ask for. She has been really supportive of his career and has accompanied him around the states to wherever his career demands.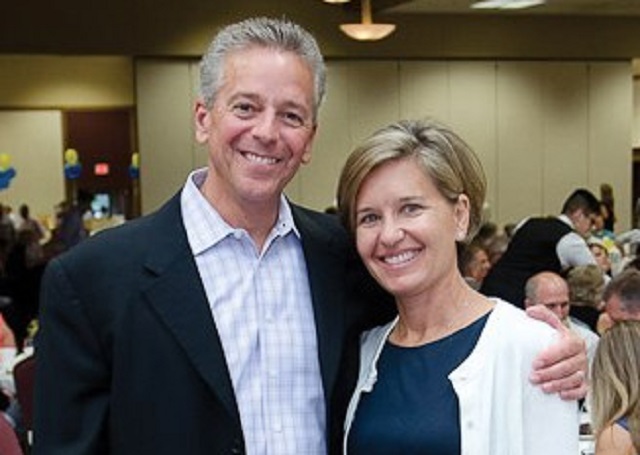 Thom and his wife, Polly are proud parents to two beautiful children. They welcomed their first child Ella Mae into their family shortly after they tied the knot. Before long, their son Luke joined the family. The Brennaman family are a very tight-knit bunch who genuinely love and care for each other. His children are almost grown-ups and would soon set out to make their own waves in the world.
Read Also: Brooke Tessmacher – Bio, Height, Weight, Children, Family Life of The Model
The sportscaster comes from a legacy family. He is the son of the iconic sports broadcaster Marty Brennaman and his wife Brenda Dickey. Thom Brennaman has joined forces with his father several times over the course of his career to make one of the most formidable duos to grace sports radio and television. He has a sister named Dawn, as well as a half-sibling named Ashley.