Since wedding bands are a symbol of the lifetime commitment that should exist between husbands and wives, they are expected to last for as long as one lives. So, durability should be a top priority when making your choice for this all-important piece of jewelry.
However, there seems to be a general consensus that the costlier options are generally more durable since they are made with precious stones, metals, and other better quality materials. Moreover, those costlier options are also used as a symbol of class.
The materials used in making the band is also an important point to consider in the case of those who have sensitive skin. So, with all the considerations, below are the 10 most expensive wedding bands for men that you can find in the market today.
These are based on the prevailing market prices at the time of making this article, and may not capture any case of unique customization of the same or similar products listed here:
10 Most Expensive Wedding Bands For Men
Larson Jewelers 14K Yellow Gold Woven Center Men's Band – $2,000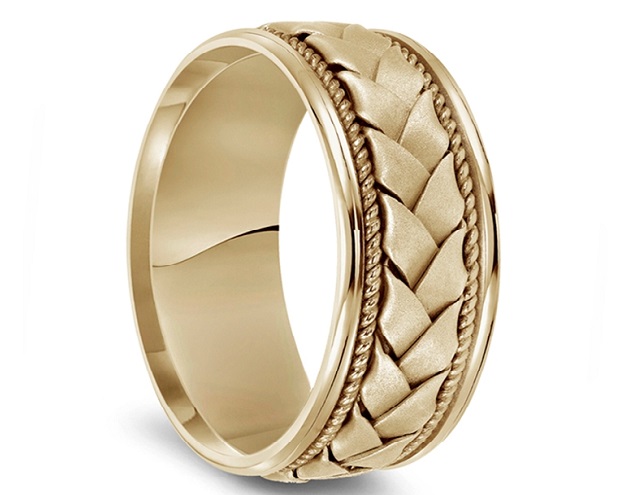 We expected the tenth most expensive wedding bands for men to be priced at hundreds of thousands of dollars, at least. Instead, we found something this low. We tried to find out why it is so, and this is what we found: Men's wedding bands are generally far more lowly priced than their women's counterparts. We also realized that such a universe of price differences is more due to cultural than existential factors – like market forces, the atmosphere, or the industry.
It is from this background that this 14K Larson Jewelers' woven center platinum wedding band made it to the 10th position at $2000. Surprisungly, it's women's counterpart (in case it comes packaged as a pair for a couple) is said to be priced in six figures.
Well, the price for this Larson Jewelers' darling may have quite a lot to do with culture and quite a little to do with real factors. It is a culture where male prowess is measured on the basis of how heroic women considered men. Often this heroism is defined on the basis of how much a man can spend on his woman.
So, don't obsess much on the price because it will likely not be an accurate measure of economic values – such as the quantity of material invested. In this case, the quantitative and qualitative indices may not be a top consideration, yet this is for you in case you need to know:
The wedding band comes packaged with two rope milgrains on the sides of the ring and highly polished edges.  According to Larson Jewelers' official statement, this style is available in a variety of metals, widths and stone settings as well. But a particular unit that we sampled is 6 mm wide and made of Platinum.
Then, to measure the value of the unit in terms of an investment of time, we found that this piece of jewelry took between 5 to 11 days worth of a single worker's man-hour to irk out. These are all the economic and cultural values that got measured at $2000 for the conjugal jewelry.
Blue Nile Monique L'huillier Polished Knife Edge Platinum Wedding Band – $2,100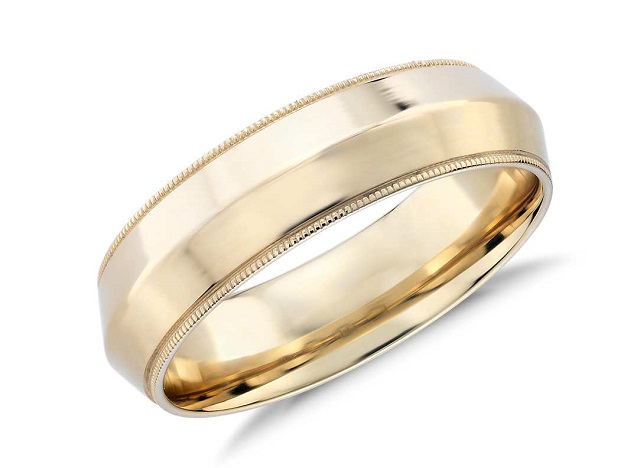 This bright-looking jewelry is impressive with its sharp knife edge around the center of the shank and milgrain edges. Moreso, the ornament is all set in platinum, a unit that we sampled has a height of 2mm and a width of 6.6mm. But we did not find any price difference related to sizes.
Marisa Perry Beveled Edge Comfort-fit Satin-finished Platinum Men's Wedding Band – $2,120
Glowing out of a Marisa Perry foundry, this Platinum 7mm Comfort-Fit men's wedding band makes it among the top 10 most expensive wedding bands for men. It features high polish bevelled edges and a swirl fiberglass finish on the center. The piece is available in finger sizes 7 to 12. And in case you want to give far more expression to your uniqueness, this wedding band can be customized in additional widths, sizes, and with more embellished features.
Brilliant Earth Apollo Sapphire Platinum Wedding Band For Men – $2,450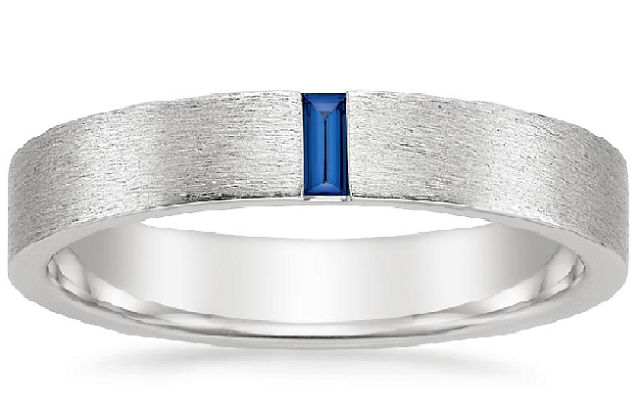 An 18K white golden piece of jewelry, this modern men's wedding band features a vertical baguette sapphire. A sample we sized up for the sake of this post was set against a matte brushed finish, which confers such a classy dignified look on the love symbol. The inner edge is made with a fine fluffy but equally shiny material to provide increased comfort for daily wear.
Mark Schneider Dashing Platinum Men's Band – $4,604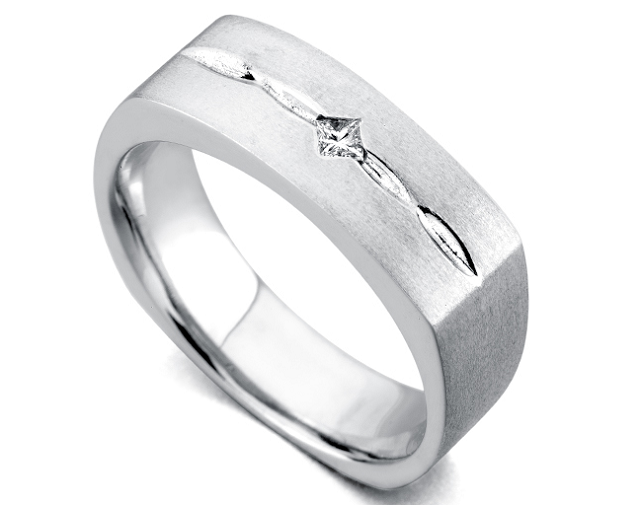 This Mark Schneider darling baby is absolutely classy with a near-perfect satin finish. Mark (the designer of this wedding band) is reputed as one of the few living designers to have a piece of jewelry on permanent display in the Smithsonian Institution Gem and Mineral Hall. We think therefore that this very background to this wedding band may have helped to raise its market image and, therefore, the price also.
We couldn't confirm if they are always encrusted the same way, but the unit we sampled, had one diamond on it which equals 0.07ct. Of course, the unusual price flight here is also as a result of this expensive encrusting.
Christian Bauer Platinum With 18K White Gold Stripe Band For Men – $4700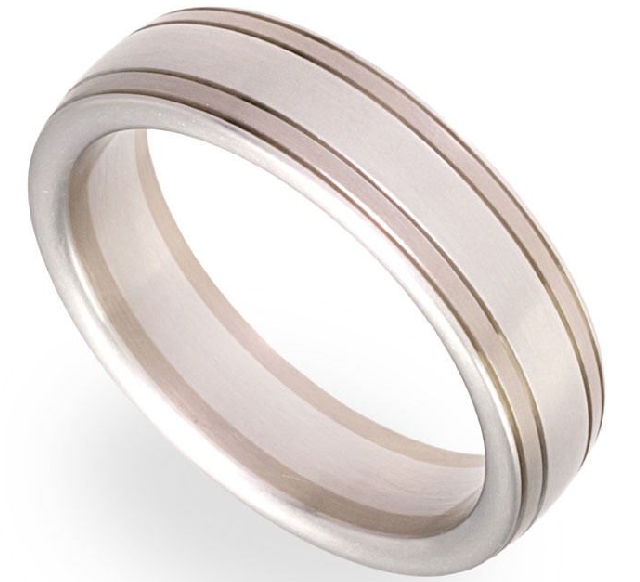 This simple piece of jewelry designed by Christian Bauer may seem as if it does not worth the price tag because of its extreme simplicity. Although its satin finish and the two golden brightly polished stripes on either side all around its outer circumference surely speak of class and prestige, you might not know this at a first glance if you are not experienced in the conjugal jewelry market. A sample of this jewelry that we could find, is 6.0mm wide and of size 10.
Tacori 18k White Gold Men's Wedding Band With Diamonds – $5,560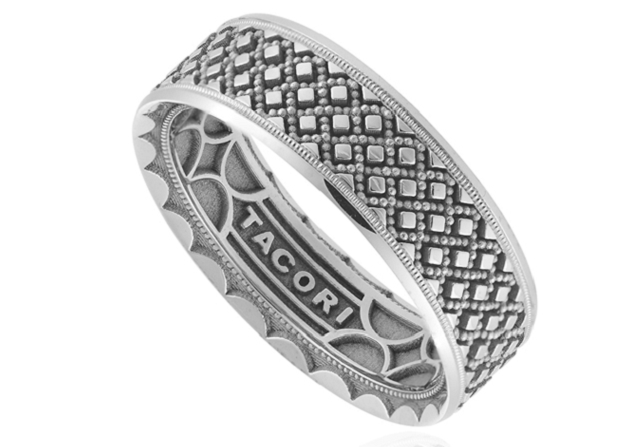 Although Tacori is better associated with women's wedding bands, they do not discriminate against men either. So, you need not be surprised that we have a Tacori as the fourth most expensive wedding band for men in the world market.
There is a general statement on the Tacori Jewelers' website which says that all their pieces are directly handcrafted by artisans. So, we know that this exquisite piece of jewelry encrusted with 41 diamonds with the Tacori signature crescents arrayed underneath is hand-made. Actually, our investigation reveals that this hammered piece of beauty and class took between 8 and 12 days' worth of man-hour to irk out.
With the crescents arranged along the inner circumference, this jewel has a vented exterior and an approximate carat weight of 0.80 ct. The sample we used for this write-up has a width of 7.0mm and a perfectly round brilliant shape with a beautiful milgrain crisscrossing across the entire outer circumference in a way that inspires awe.
Vatche Classic Palladium 2.00 ct. Diamond Men's Wedding Band – $6,109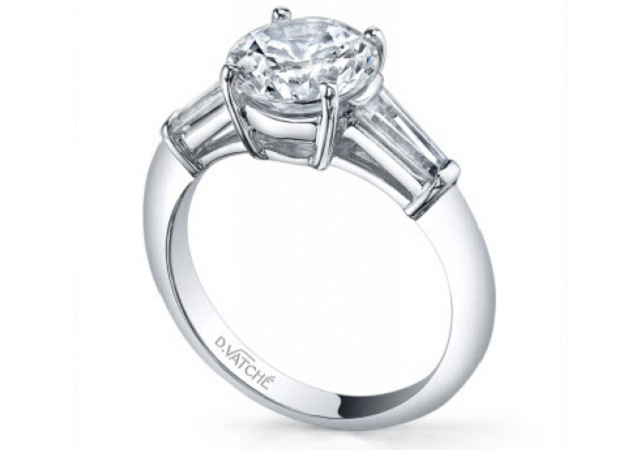 This sleek sparkly piece of jewelry surely deserves a mention among the most expensive wedding bands for men. It comes encrusted with a three-stone diamond and a center round brilliant diamond that tends to accentuate its sparkle.
A sample that we sized up can be sold without the center diamond at a less price, in case you are on a budget (at a wire price of $3,559.90 or a credit price of $3,670). Also, this jewelry has a platinum version that sells for less at $5,535.
Arsa Jewelry 18k Yellow Gold Modern Princess Cut Men's Wedding Band – $6690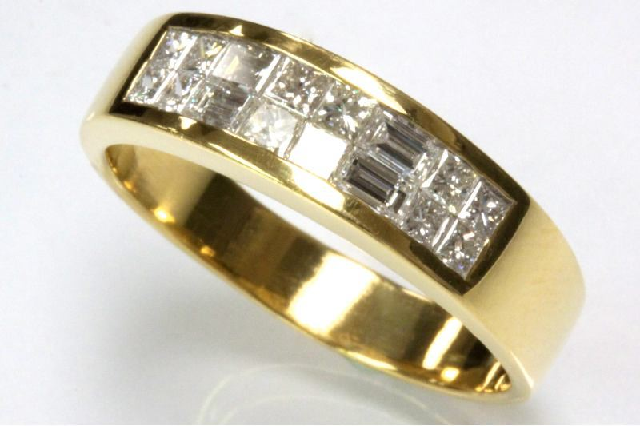 The price for this hand-made wedding band ties with that of 18k rose gold version of it. The sample we considered for the sake of this post has 34 Princess cut diamonds. The diamond color and clarity are respectively set at H/I and SI2. Its total ct weight is 3.4. The total weight is 18.7 grams while its setting weight is 18 grams. With its width set at 15mm, it is of size 8.75.
Gregory Mikaelian 14k White Gold Modern Princess Cut Diamond Channel Set Men's Wedding Band – $12,750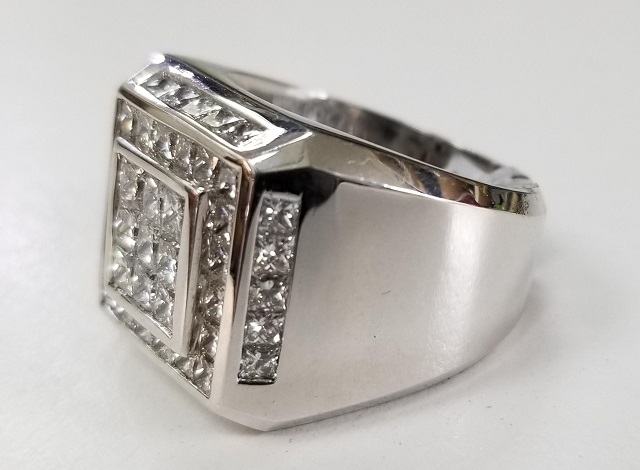 This absolutely awesome wedding band has 49 diamonds. The sample we have for consideration has its color set as 'G' and its clarity level set at VS1 and weighs 4.07cts. It is of size 10 but can be made to fit freely. The listed price for this wedding band is $12,750 which makes it the most expensive wedding band for men that we could lay hands on. However, we were lucky to see it placed at a promotion price of $8,975.