Theresa Randle got interested in acting at a very young age and started chasing her dream early, starting off as a stage actor before moving over to the big screen. More than thirty years down the line, Theresa has become a known actress in America, most popular for her roles in the 1992 film Malcolm X, the 1994 films Sugar Hill and Beverly Hills Cop III and the 1995 movie Bad Boys. She also appeared in many other films such as Girl 6, Space Jam, Spawn, and Bad Boys II.
Who Is Theresa Randle?
Theresa Ellen Randle was born on the 27th of December 1964 in Gary, Indiana. As a result of her love for performing, she decided to prepare herself towards her goal of becoming an entertainer by studying dance and comedy. She is a graduate of Beverly Hills High School, where she was admitted under the school's special program for extraordinarily gifted kids.
After her college education, Theresa Randle began her acting career in the theater, landing her first role at the Los Angeles Inner City Cultural Center. Among the stage productions she was involved in include Fight the Good Fight, In Command of the Children, 6 Parts of Musical Broadway, and Sonata. The actress also appeared in a number of commercials at the beginning of her career.
Her Movies And Television Shows
In 1987, Theresa got her big-screen career breakthrough when she was cast as Doni in the film Maid to Order. This was followed by many small roles for the next 3 years in such movies as Malcolm X, Easy Wheels, Jungle Fever, Heart Condition, and King of New York.
With her growing career came an opportunity to work with renowned actors like Wesley Snipes, with whom she starred in the 1994 film Sugar Hill, and Eddie Murphy with whom she appeared in Beverly Hills Cop III, also in 1994. Theresa Randle also starred alongside Chris Rock in the 1993 film CB4 and alongside Will Smith and Martin Lawrence in Bad Boys and Bad Boys II.
In 1996, the actress landed her first starring role in the film Girl 6. In the film, she played the title character, a struggling young actress who in a bid to pay her bills, took a job with a phone sex company where she is identified simply as "Girl 6". She convinces herself that the job is just acting but eventually ends up trapped in the seductive, dark world of phone sex.
Randle initially intended to work as an undercover staff at a phone sex company in order to prepare for the role but on second thought, she chose to be honest and simply say that she was doing research. Sadly, the three companies she tried all turned her down so, she turned to a handful of consultants, as well as people who were experienced in the phone sex business and luckily, they gave her all the information she needed to construct an identity for her character.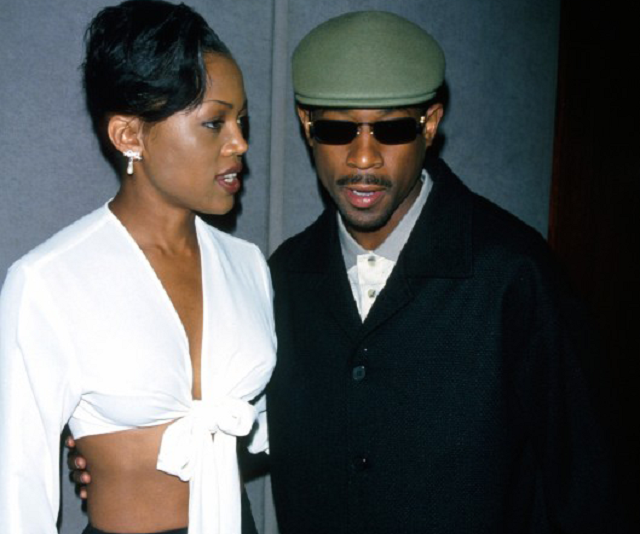 Thereafter, she appeared with Michael Jackson in the 1996 movie Space Jam and also played the role of Wanda Blake in the 1997 movie Spawn, an adaptation of the comic book of the same title.  In 2006, Theresa Randle was cast as Capt. Amy Jennings in The Hunt for Eagle One and The Hunt for Eagle One: Crash Point. She also featured in the short film Ink in 2010, and in the same year, she appeared as Marion in the experimental drama film, Shit Year.
Apart from films, Theresa Randle also appeared in a number of television series, including A Different World, Seinfeld, The Twisted Tales of Felix the Cat, Duckman: Private Dick/Family Man, and Law & Order: Criminal Intent. She also portrayed the character of Natalie Cole in the television movie Livin For Love: The Natalie Cole Story and was a regular cast in the show State of Mind, which aired on Lifetime Channel.
After her appearance in Shit Year in 2010, the actress took a break from acting. However, she will be making a come-back as Theresa Burnett in the upcoming American action-comedy Bad Boys for Life. The film which is slated to be released in the United States on the 17th of January 2020 is directed by Adil El Arbi and Bilall Fallah and stars actors like, Will Smith, Martin Lawrence, Paola Núñez, Jacob Scipio, Joe Pantoliano, and Alexander Ludwig among others.
See Also: Where Is Carrie Henn? Bio, Wiki, Family
Theresa Randle's Body Measurements
The beautiful actress is currently in her fifties but does not look it at all. Her physical appearance is proof that the commonly used phrase "black don't crack" is absolutely true. Although she has aged just a little bit, judging by her looks in her old films, she still has this sexiness that comes with women who age gracefully.
Theresa Randle is 5 feet 5 inches tall and weighs 54 kg. Despite her age, she maintains a well-shaped body measuring 36-25-37 inches (bust, waist, and hips respectively). The actress also wears bra size 34B, shoe size 6 (US) and dress size 6 (US).