Since it began in 2010, The Walking Dead has become one of the most followed series on TV with a viewership that has peaked at over 15.7 million. 9 seasons later and a 10th on the way, the success of the show has got many wondering what's the net worth of The Walking Dead Cast as well as who tops the list in terms of earnings.
Inasmuch as cast members of the phenomenal show have fortunes that run into millions of dollars, many of them are still behind some cast members of other successful shows such as The Big Bang Theory and NCIS. That said, below are the net worths of popular past and present members of The Walking Dead Cast.
The Walking Dead Cast Net Worth
1. Norman Reedus (Daryl Dixon)
Net Worth: $18 million
Of the Walking Dead cast, Reedus has the highest net worth with a fortune that has been estimated at over $18 million. Having made a better part of his fortune from the series, his wealth comes from his career as an actor which has spanned close to three decades, as well as from his career as a model, having modeled for brands such as Levis, Prada, and Lexus among others. He has also been involved in many other things.
Following the exit of Lincoln from the show, it is expected that Reedus whose salary is $1 million per season may record a net worth that is even much higher than that of the former.
2. Andrew Lincoln (Rick Grimes)
Net Worth: $16 million
Another cast member who has been there since the hit AMC series began, Lincoln has a net worth that is estimated at $16 million. Lincoln has done everything including film, TV, and theatre production, but he made his real fame on The Walking Dead which he was a part of from the first season until be exited in season nine.
The English actor began his career in 1994 and he made what became his big break in 2003 when he appeared in the film, Love Actually. He has also appeared in many other films and TV shows including This Life (1996–1997), Teachers (2001–2003), and Gangster No. 1 (2000).
The fortune of Lincoln accumulated from his many roles as an actor but a better part of it was made from his portrayal of Rick Grimes in the hit AMC post-apocalyptic series.
3. Jeffrey Dean Morgan (Negan)
Net Worth: $10 million
Morgan's career as an actor started way back in 1991 and almost three decades later, he has recorded many movies and TV shows to his name, although it is on TV that he has become more popular.
With a net worth that is estimated at $10 million, Dean made his money from his career as an actor with most of his fortune coming from his role as Negan on The Walking Dead wherein he is paid $200 thousand per episode. Apart from the highly-rated show, he has also appeared on films like Rampage and Watchmen, as well as shows like Supernatural and Grey's Anatomy.
4. Chandler Riggs (Carl Grimes)
Net Worth: $8 million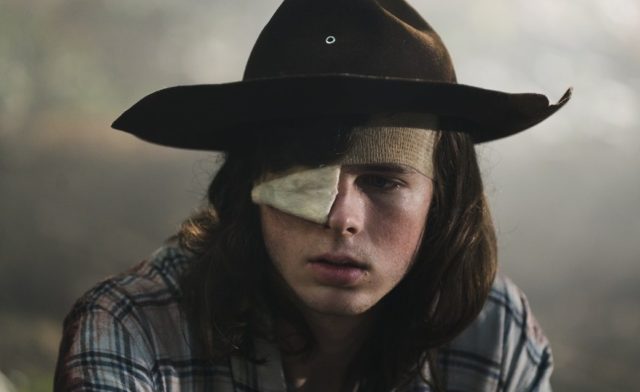 It was very sad to see Grimes exit the AMC horror series, having been a part of it from the first to the eight series. However, he did not leave empty-handed as with a reported salary of $100,000 per episode before his departure, the show helped Riggs to amass a fortune of over $8 million.
Even though it was only in 2006 that he started his acting career, the young actor has many productions to his resume including ABC's A Million Little Things which he now stars in. Also, he is a DJ.
5. Danai Gurira (Michonne)
Net Worth- $4 Million
It will not be out of place for anyone to expect to see a net worth that is much higher for the talented actress. Not only has she starred in the show which is one of the biggest TV productions, but she has also been on one of the biggest films, Black Panther.
A playwright and actress, Danai Gurira started her career in 2004 and has since then had some important roles including in a number of Marvel Cinematic Universe (MCU) such as Avengers: Infinity War and Avengers: Endgame. With a $4 million net worth, her salary in The Walking Dead, which she has been a part of since its third season, is said to be very low.
6. Lauren Cohan (Maggie Rhee)
Net Worth: $4 Million
The British–American actress and model has not had many roles to her name as an actress since starting her career in 2005. She first appeared in Walking Dead in the second season where she was offered a recurring role and then from the third season to the ninth, she was offered a major role.
With other productions to her name such as Supernatural, The Vampire Diaries, and Batman v Superman: Dawn of Justice, she has a net worth of $4 million. Cohan made some part of her fortune from being a model.
7. Josh McDermitt (Eugene Porter)
Net Worth: $4 Million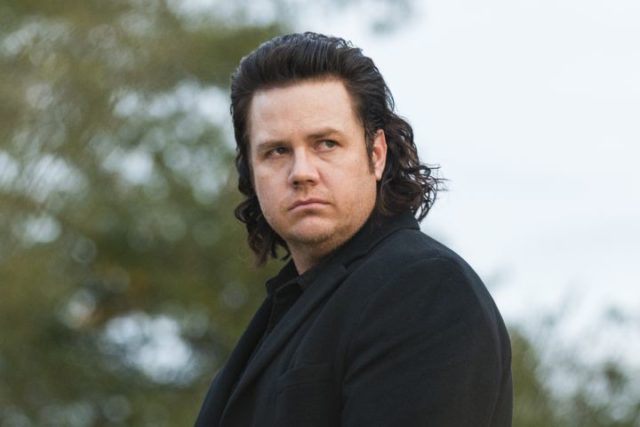 Film and TV actor as well as a comedian, Josh McDermitt started his career with an appearance on Last Comic Standing in 2006. He got his first role as an actor in 2009 and has gone ahead to appear in a handful of films and TV shows.
However, the American actor gained much fame and fortune thanks to his portrayal of Eugene Porter in The Walking Dead which still remains his biggest work. He first appeared in the show in 2014, in the fourth season. With a net worth that is estimated at $4 million, a better part of his fortune is from the horror series.
8. Steven Yeun (Glenn Rhee)
Net Worth: $4 Million
If one asks fans of the AMC's horror television series one of the most upsetting periods in the show, you will be told it's the 7th season when Glenn was killed. One of the most beloved characters of the show, he is still remembered by fans even after he left more than a couple years ago.
Even though he is very popular for The Walking Dead, he has also had other memorable voice acting gigs including in shows like Voltron: Legendary Defender (2016-2018) in which he voiced for Keith and 3Below (2018-2019) in which he voiced for Steve Palchuk. Steven Yeun has a net worth that is estimated at $4 million which he made from his acting career that has spanned over a decade.
9. Melissa McBride (Carol Peletier)
Net Worth: $3 Million
A casting director and actress, MacBride is one of those who have been a part of the AMC TV show since 2010 when it first began. Inasmuch as her career as an actress has been on since 1991 and she has had appearances on TV shows and films, The Walking Dead is the work for which she is most popular.
As regards her fortune, she is estimated to have a net worth of $3 million. Melissa McBride was involved in commercials at the start of her career and has also worked as a spokesperson for Ford, but the better part of her fortune was made from this TV show in which she portrays Carol Peletier.
10. Sonequa Martin-Green (Sasha Williams)
Net Worth: $2 million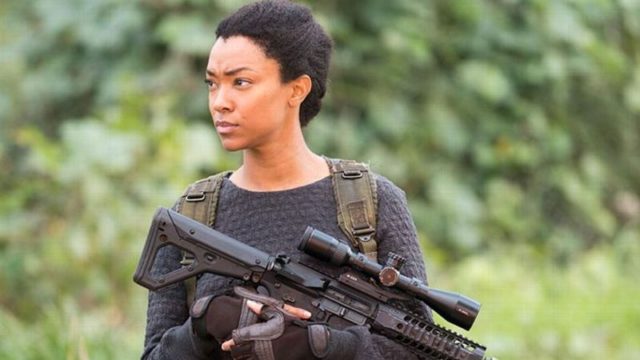 Sonequa was on the show from 2012 to 2017 and played the main role of Sasha Williams before returning again in the ninth season in 2018 as a guest character. Nonetheless, she is still a very popular person on the show.
Even though her acting credentials is not the richest in terms of the number of films and TV shows that she has been a part of, the actress and producer has appeared in some important productions such as Once Upon a Time (2013) and Star Trek: Discovery. While she doesn't top The Walking Dead cast net worth list, she still does well for herself as she has a fortune of $2 million.
11. Michael Cudlitz (Abraham Ford)
Net Worth: $2 Million
Michael Cudlitz is one of the main surprises on the list as he only has an estimated net worth of $2 million. In a career that has spanned over three decades, he has done everything from TV shows to films and video games. Because of all these, one would naturally expect that he is worth much more.
He portrayed Abraham Ford in The Walking Dead for three seasons; from 2014 to 2017. However, he is more famous for his role of John Cooper in Southland which ran from 2009 to 2013. He won the Critics' Choice Television Award for Best Supporting Actor in a Drama Series for his role in the American crime series.
See Also: 15 Richest TV Hosts In America And Their Net Worth Revealed
12. Alanna Masterson (Tara Chambler)
Net Worth: $2 Million
From a famous family, Masterson is a talented actress who began her career since the 1990s. However, she has not appeared in as many films and TV productions as one would expect. In fact, The Walking Dead in which she has been portraying Tara Chambler since 2013 is her major work. When she first appeared in the show in the fourth season, she was offered a recurring role before she got to work her way to become a major character.
She has a net worth which is estimated at $2 million. Like many others on The Walking Dead cast net worth list, a greater part of her fortune is made from the show.