The Voice is one of the greatest musical television shows in recent times. It has grown in leaps and bounds with franchises popping up in different countries. While the quality of the shows can not be described as the same, the end result of discovering and harnessing musical talent remains the same worldwide. With the success of the show, one of the questions that sustain revolves around The Voice coaches net worth.
Background Details of The Voice America
The show premiered in 2011 and is presently on the seventeenth season. It has seen an array of coaches on the spinning red chair who are well vast and talented in the music industry. These coaches sing different genres but still come with their wealth of knowledge and help mold their contestants into world-class musicians and performers.
Over the years and through the seasons, there have been 15 different coaches on the show. Two of these coaches (Blake Shelton and Adam Levine) have been on the show from the first season although it has been confirmed that Adam will not be returning for the 17th season. Others along the way include Cee-Lo Green, Miley Cyrus, Alicia Keys, Usher, Pharrell Williams, Christina Aguilera, Kelly Clarkson, Jennifer Hudson, John Legend, Shakira, Gwen Stefani, Kelsea Ballerini, and Bebe Rexha.
All of these musical icons make money from their musical careers, endorsement and advertisement deals, acting, film production, and of course, from being a judge on The Voice. While they all have their unique style of teaching what they basically do is to offer advice to the contenders in terms of song choice and improving their performance.
Along with the record deal, cash prize and trophy the winner gets, they end up having the mentorship and support of their celebrity coaches when the show is over which is an added advantage for them.
The show pulls in a lot in terms of advertisement and endorsement. Being on the show has been an added advantage for the coaches as they get to earn extra money but it is also worth mentioning that all of these coaches do not earn the same amount. Their earnings are mostly based on the value they placed on themselves, their fan base, and how well they can bargain. Now, let's check out The Voice coaches' net worth; the top 10 of them all.
Ranking Of The Richest Coaches On The Voice
1. SHAKIRA
Net Worth: $220 Million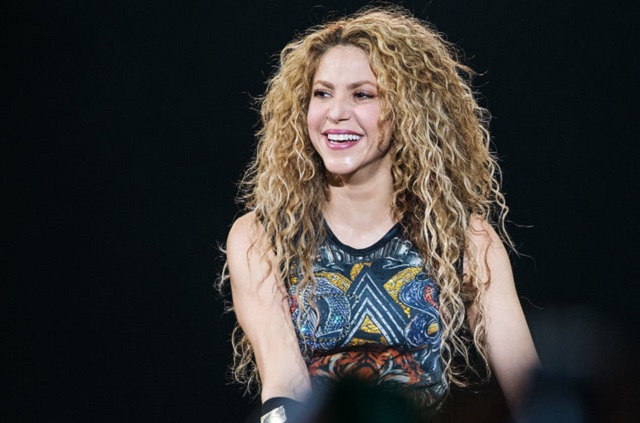 Shakira tops the least with a net worth of $220 million. This doesn't come as a surprise considering the level of success she has had in her musical career. She also has lots of big endorsement which has boosted her earnings to a considerable extent. She was on The Voice for 2 seasons (4 and 6) and took home a hefty $12 million per season. While she didn't do much in terms of any of her contenders winning the show, she impacted all that she could in her own way.
2. MILEY CYRUS
Net Worth: $200 Million
The pop star has remained a high earner through her various endeavors. Miley started out as a child actor before re-discovering herself and began making music. She has been able to achieve a large chunk of her wealth from her studio albums from which she made $16 million, tours, endorsements, acting and merchandising. She was a full-time judge on the show for seasons 11 and 13 but none of her contenders was able to bag the win.
3. USHER
Net Worth: $180 Million
As far as The Voice coaches net worth goes, you can't ignore this fella. Usher has not been in the public eye in recent times but he seems to be doing well financially. He has been a smart businessman and entrepreneur with a series of investments which have kept his net worth this high. He has been credited for discovering some very talented musical artists including Justin Bieber. Usher was on the show for seasons 4 and 6 and had his only win with Josh Kaufman in season 6.
4. PHARRELL WILLIAMS
Net Worth: $150 Million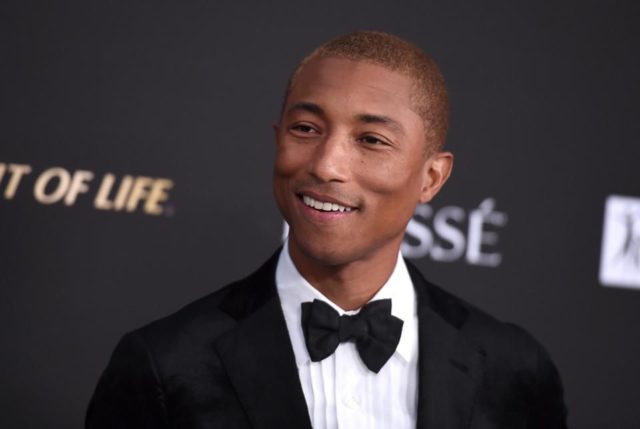 Pharrell has an impressive resume as an artist and is a worthy coach of The Voice. Asides singing, he writes and produces songs for other artists which have earned him more than a regular musician. He has two Oscar nominations and many music awards. The major part of his earnings comes from the music industry and he reportedly earned $8 million per season as a coach on the show. He was on the show for four seasons from 7 to 10 and had his only win in season 8 with Sawyer Fredericks.
 5. ALICIA KEYS
Net Worth: $130 Million
The award-winning singer has had an impressive career. She is a fifteen-time Grammy Award winner and holds the record as the second person to win 5 Grammys in one night. She is a songwriter, producer, director, an accomplished actress, a best-selling author, and a vast entrepreneur. All her several endeavors and endorsements have handed her a massive fortune. Alicia was on the show for seasons 11, 12 and 14. She had her only win in season 12 with Chris Blue. The superstar reportedly earned around $7 and $8 million per season on the show.
6. CHRISTINA AGUILERA
Net Worth: $130 Million
The five-time Grammy award winner is known for taking breaks within her time on the show to make music and tours. She made her hefty net worth from her record sales and tours. Christina is also a smart businesswoman and has made a sizable amount from her signature fragrances – Simply Christina, Inspire, By Night, and her other body care collection products. She also reportedly earned $17 million per episode as a coach on The Voice. Christina was on the show for season 1, 2, 3, 5, 8 and 10. Her first win was in season 10 with Alisan Porter.
 7. GWEN STEFANI
Net Worth: $100 Million
The star is a bundle of talent. She is a singer, songwriter, record producer, and an actress. She has 3 Grammy Awards, an American Music Award, World Music Award, Brit Award, and 2 Billboard Music Awards. Gwen owns a clothing line – L.A.M.B and reportedly earns the highest among the coaches on The Voice. It was rumored that she and Blake negotiated for higher pay when she came on the show. She has been on the show for 4 seasons (7, 9, 12, and 17 ).
 8. BLAKE SHELTON
Net Worth: $60 Million
Blake has used the platform of being a coach to spread country music to more people. He is popular for playing funny antics on the show and has won a series of awards. He is reportedly one of the highest earners on the show as he negotiated for more (than his $13 million per season) when his girlfriend (Gwen Stefani) was to join the coaches. While the bulk of his earnings come from the show, he continues to earn from record sales.
Blake remains the coach with the highest number of wins on The Voice. He has had 6 wins in all: season 2 with Jermaine Paul, season 3 with Cassadee Pope, season 4 with 16-year-old Danielle Bradbery, season 7 with Craig Wayne Boyd, season 11 with Sundance Head, and season 13 with Chloe Kohanski.
 9. ADAM LEVINE
Net Worth: $60 Million
A list of the top 10 The Voice coaches net worth won't be complete without this Adam. The singer, songwriter, and actor who has had the second-highest win on the show is a superstar. He has had an outstanding career as a guitarist and singer with his band Maroon 5. The band has received 3 American Music Awards, 3 Grammy Awards, one World Music Award, and one MTV Video Music Award. Adam is an entrepreneur with his own clothing and fragrance line. He owns a production company called 222 Productions and a record label named 222 Records.
Like Blake, Adam has been on the show since the first season and he reportedly makes $13 million per season. Asides this, he has been able to gather huge income from his music, different investments and endorsement deals. He has had 3 wins in the show: season 1 with Javier Colon, season 5 with Tessanne Chin, and season 9 with Jordan Smith.
10. JOHN LEGEND
Net Worth: $45 Million
John Legend joined the array of coaches in season 16 and won on his first season with Maelyn Jarmon. The EGOT (Emmy, Grammy, Oscar, and Tony) winner has become successful in many of his endeavors. Asides being a singer, songwriter, actor, and producer, he is the second youngest and the first black man to achieve the EGOT win.
He has six studio albums to his credit, winning Oscar for his song "Glory", an Emmy for his "Jesus Christ Superstar Concert", a Tony for being a co-producer for "Jitney" and ten Grammy Awards for his various songs. This Legend has an array of businesses including a film production company. He has featured in series of adverts for big companies like Google and Pampers to mention a few. All of his successes has contributed to his net worth. Although it has not been confirmed, he is rumored to be earning between 11 and 12 million per season for being on The Voice.
Other Coaches of the Show
There are some judges worth mentioning who didn't make the list due to their net worth, but they are familiar faces that have done well on the show. Kelly Clarkson has had two wins in season 14 with Brynn Cartelli and season 15 with Chevel Shepherd. Kelly has become one of the very liked coaches on the show especially as someone who has contested and won in a similar show.
Another coach worth mentioning is Jennifer Hudson. Her musical career sprang from a singing competition show as well. Her successful career is enough to encourage the aspirants that all they need is a platform and what they do with it after they win or not is left to them as Jennifer didn't win the competition during her time but has still been able to have a very successful career.