Following the resounding box-office success of the 1994 Walt Disney Pictures' animated animal film The Lion King, 2019 will forever be remembered as the year it was first remade in computer-animated format. Taking advantage of tech advancement over the intervening years, the current production is so photorealistic that the producers almost completely succeeded in bridging the gap between animation and live-action. The welcome move came after the successful remaking of similar past Disney productions such as Cinderella, Beauty and The Beast, and The Jungle Book. Below are the details you need to know about The Lion King 2019 film.
Facts and News About The Lion King 2019
The Storyline
Although there have been changes in both casting and characterization, the storyline of The Lion King 2019 film is basically the same as the 1994 version. It tells of the treachery, gimmicks, and frenzy of power tussle in an idealized animal country known as the Pride Lands of Africa.
Pride Lands of Africa is a country composed of different kinds of animals from lions to primates and birds. But lions are the ones ruling over the country from the headquarters named Pride Rocks. The kingship of Pride Lands resides with a particular family of lions: The Mufasa family.
King Mufasa is well advanced in age and happily hopes to soon be succeeded by his new-born crown Prince named Simba. The crown prince is presented as a baby to a gathering of the animals as their next king. As Simba grows up gracefully, he is getting prepared to take over the kingship as Mufasa shows him around, explaining things to him.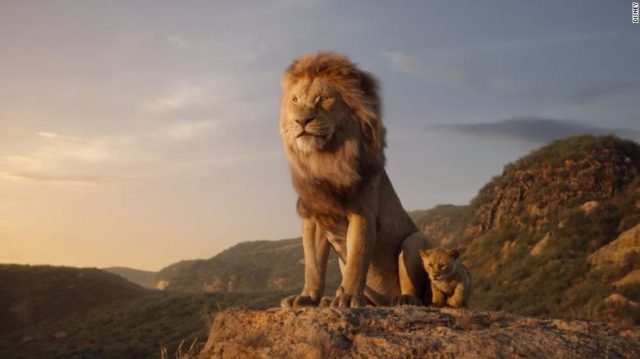 But Mufasa's brother Scar is envious of Simba becoming the lion King of Pride Lands. Thus, a dangerous power tussle begins and it is through a twist of subterfuge. First of all, Scar tries to eliminate Simba. So, he tricks the crown prince and his fiancee named Nala (both of whom are still cubs) to go to an elephant's graveyard where no one is allowed. Scar plans to take advantage of the situation by sending a group of hyenas to attack the couple cubs while at the elephants' graveyard. The plan is however frustrated as it gets revealed to Mufasa via his concierge Zazu (a hornbill) that the cubs are in danger.
With Mufasa now keeping a closer eye at Simba, Scar decides to eliminate Mufasa himself and succeed him before Simba grows old enough to take over the kingship. To enable him to achieve this, he again makes an alliance with the hyenas: the hyenas are to help him kill Mufasa in exchange for having hunting rights in a Scar-ruled Pride Lands. How does Scar go about his new plan? He decides to lure Simba into a gorge and drive a herd of gnus into a stampede in the gorge. The plan is, while Simba is in danger, Scar will alert Mufasa about the situation. Then, as Mufasa rushes to save his dear cub from danger, he gets into a trap.
Scar's plan goes as described except that the lion king Mufasa manages to save Simba before he himself (Mufasa) gets entrapped at the edge of the gorge. As Mufasa dangles from where he is trapped, Scar pushes him off and he falls to his death. Now that Mufasa is gone but Simba still lives, what does Scar do to secure his full control of the throne at Pride Rock? Of course, he has to eliminate Simba too. But how? Scar guilt-trips Simba by telling him he (Simba) caused the death of Mufasa. He, therefore, advises Simba to go on an exile. However, while Simba still seems to drag his feet, Scar sends his hyena conspirators after Simba to kill the young lion. Simba escapes but the situation forces him into an exile.
Once Simba and Mufasa are safely out of his way, Scar convinces the animals of Pride Land that both their king Mufasa and his crown prince Simba had died in the stampede of the gnu herd. So, Scar subsequently presents himself to be made king, being the closest person to the throne still alive. He gets enthroned and surrounds himself with the hyenas.
Meanwhile, Simba is out in the deserts outside Pride Lands suffering excruciatingly. He collapses under the weight of the hash situation. But thankfully, he revives and discovers he has been rescued by the duo of Timon (a meerkat) and Pumbaa (a warthog) who are also outcasts. So, the three of them continue in friendship, living a carefree life inspired by the motto 'Hakuna Matata' (a Swahili phrase that says 'don't worry'). Then, one day, a lioness attacks Timon and Pumbaa but Simba rushes to rescue his friends from the lioness who turns out to be his fiancee Nala. Nala tries everything possible to convince Simba to return to Pride Lands all to no avail. He has given up all hope of ever becoming the lion king of Pride Lands.
But then, Simba runs into Rafiki who had served as Mufasa's oracle, he intimates him on the physical and spiritual goings-on in Pride Lands including the fact that Scar is faring badly as a king and that Mufasa's spirit still abides in the kingdom. To crown this, Simba encounters the spirit of Mufasa who orders him to go back and take back the kingship from Scar. So, with the help of Timon and Pumbaa, Simba returns and confronts Scar. Although Simba spares the life of Scar when Scar begs for mercy, blaming the hyena conspirators for his treachery, he sends him on an exile. But the hyenas, having overheard Scar's betrayal of them, found Scar and killed him. Then, Simba assumes his position as the Lion King of the Pride Lands of Africa.
Who Wrote The Lion King Story?
The story was originally co-written by the American writer Irene Mecchi with Jonathan Roberts and Linda Woolverton. Then, it was adapted for animation in 1994 by the animation story artist and film director, Brendan Chapman. However, leading up to the 2019 production, Jeffrey D. Nathanson was announced in October 2016 as the screenwriter for the remake.
Director and Producers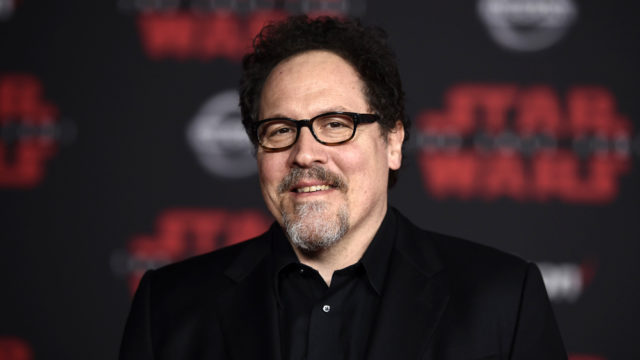 The Lion King 2019 film has been directed by Jonathan Favreau (more popularly known as Jon Favreau). Disney named Favreau the director as far back as September 2016. He is a veteran American actor and screenwriter who has also become a director and producer over the years. Born on October 19, 1966, the New Yorker who has Jewish and Italian-Catholic background has since proved his mettle as an actor and director through his association with MCU (Marvel Cinematic Universe). For instance, he both directed and starred in the 2008 MCU superhero film Iron Man, based on an eponymous Marvel Comics character. Favreau has also worked closely and for long with the Walt Disney Company which awarded him the title of a 'Disney Legend' in May 2019. Favreau co-produced The Lion King 2019 film with Jeffrey Silver and Karen Gilchrist.
Release Details and Box Office success
The Lion King premiered on July 9, 2019, in Hollywood. Nevertheless, it wasn't until July 12, 2019, that the film was released to the public audience in China and on July 19 it was released in the United States. On January 28, 2020, the movie became available for streaming on Disney+. It is also germane to note that the Lion King was released on Digital HD and DVD on October 11 and October 22, 2019, respectively.
However when looking at the box office earning only theatrical earnings are taken into a book due to the inability of determining the true sales of DVDs. That being said, The Lion King takes in a total of $1,656,943,394 in the box office thus making it the 7th highest-grossing films of all time. Its huge success story is evident in the series of box office records it broke some which are listed below.
The Lion King had a global debut of $446 million, which so happen to be the biggest ever recorded by an animated film.
It is the fastest animated film to hit the 1 billion dollar mark, a feat which it achieved in just 21 days
It was the second highest-grossing film of 2019 coming, only surpassed by Avengers: Endgame which raked in $2,797,800,564.
In the United States and Canada, the film recorded a total of $77.9 million income.
On its first day and went on to complete a weekend debut of $191.8 million.
Thus far, it has gathered $1.657 billion in the box office.
The Lion King 2019 Cast Members and Characters
Donald Glover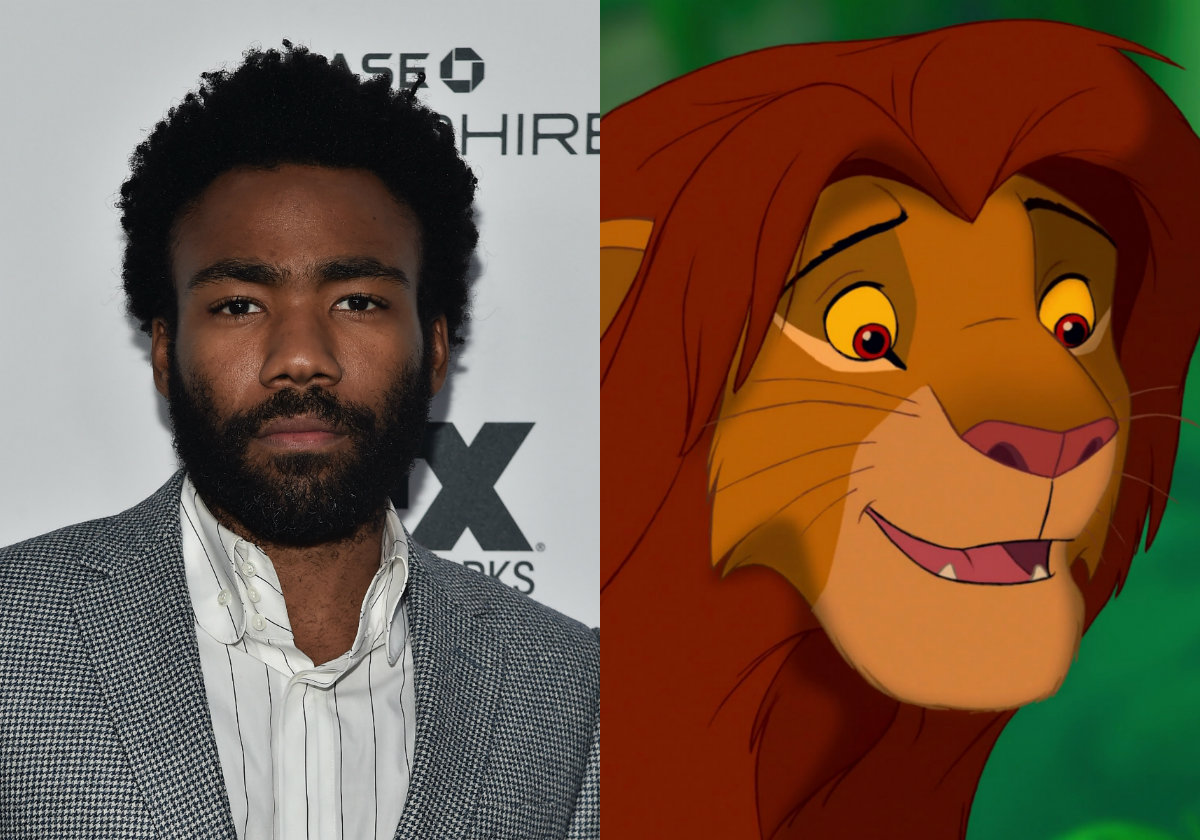 Donald Glover often referred to by his alter ego Childish Gambino is a diverse entertainer well skilled in music, film production, directing, writing, comedy, and acting. As an actor, he is highly revered for his role in Atlanta which earned him the highly coveted Golden Globes on two occasions as well as the photorealistic animated remake of Disney 1994 film, The Lion King. The Lion King sees Glover supply the voice for the protagonist Simba, who happens to be the crowned prince of the Pride Lands.
Following his role on the blockbuster film, Glover has seemed to go under the radar as far as entertainment was concerned, but he shocked fans with a surprise album titled 3.15.20 which he released on March 15, 2020.
Chiwetel Ejiofor
Every great movie needs an evil, crafty, selfish, egotistic villain and that's a box the Lion King ticks in every regard. That being said Chiwetel Ejiofor is a British Nigerian actor who plays the role of Scar, King Mufasa's power-hungry brother and Uncle to Crown Prince Simba. Ever since playing Scar, Ejiofor has gone on to appear in other hit movies like Maleficient: Mistress of Evil and The Elephant Queen. His role as scar saw him win a Black Reel Award on February 7, 2020, for Outstanding Voice Performance.
Alfre Woodard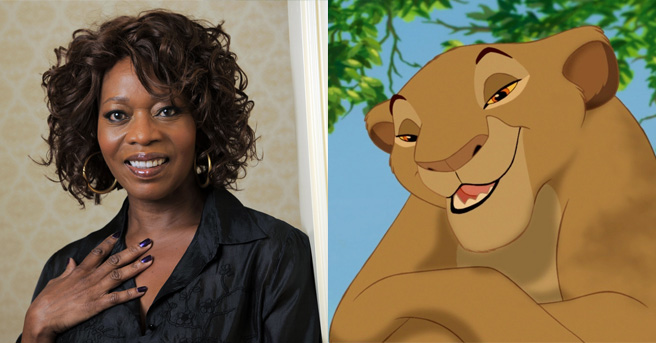 Having been a regular face in the Hollywood movie industry for 46 years Alfre Woodard is best described as a veteran American actress who also equals as a producer and political activist. In the 2019 remake of The Lion King, Woodard voices the role of Sarabi; the wife of King Mufasa and mother of Simba who following the death of her husband, and the assumed death of Simba (as she is made to believe) becomes the recipient of ill-treatment meted on her by Scar. The Lion King which once again proved how big a franchise it is led to Woodard being cast to play the role of Marian in the upcoming movie Fatherhood.
Bonisile John Kani
Born on August 30, 1943, Kani is a South African actor and director. He can be regarded as one of the greatest exports from South Africa so far acting is concerned. His role on The Lion King without mincing words is his biggest role to date. In the film he plays the role of Rafiki, King Mufasa's trusted friend and Shaman of the Pride Lands. At Age 76 voicing Rafiki might just be his last role and if that turns out to be true, then what a way to crown such an illustrious career.
John William Oliver
Simply put John Oliver is a very funny man who happens to be a comedian, actor, political commentator, and TV host. The English-American national voices the character of Zazu, a very orderly hornbill who serves as the royal concierge of the pride lands. Following his role on The Lion King, Oliver seems to be focusing on his talk show, Last Week Tonight which has an average rating of 98% on Rotten-tomatoes.
Beyoncé Knowles Carter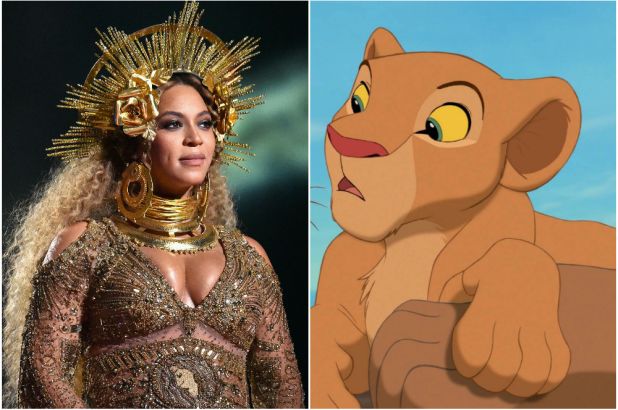 The name Beyoncé is one that needs no introduction anywhere in the world due to her beauty and countless achievements as a singer. Besides being a singer she also equal as an actress who has featured in movies like Obsessed and Fighting Temptations. In The Lion King, she plays the role of Nala, Simba's childhood friend, and eventual fiancée. On July 19, 2009, Beyoncé released a soundtrack album titled The Lion King: The Gift featuring a long list of American and African art. The album would go on to debut at number two on the US billboard 200 thus becoming her 2nd Top 10 debut album that year. Her role in the film saw her walk away with a People Choice Award on November 10, 2019, for 'Animated Movie Star of 2019'.
Billy Eichner
He is an American actor, comedian, and producer. He voices the role of Timon – a loud, boisterous and confident meerkat who is friends and co-creator of the catchphrase 'Hakuna Matata' with Pumba. Following his role on the lion king, he has gone on to play notable roles in movies and TV shows like Noelle and Green Eggs and Ham. Eichner is also scheduled to appear on the yet to be released American Crime story: Impeachment.
Seth Rogen
He is a Canadian-American actor and writer whose ability to bring humor to every scene is unrivaled. In The Lion King, he plays the role of Pumba, a Warthog who decides to accommodate Simba despite Timon's initial disagreement. Having featured in a long list of movies and TV shows, The Lion King stands out as being his biggest outing in a film yet. He is set to be featured in the upcoming movie An American Pickle.
Other Notable Characters and Cast Members Include;
James Earl Jones as Mufasa, John Kani as Rafiki, JD McCrary as Young Simba, Shahadi Wright Joseph … Young Nala, Jerald Penny as Sarafina, Keegan-Michael as Kamari, Eric André as Azizi, Florence Kasumba as Shenzi, Phil LaMarr as Impala, J. Lee as Hyena, Josh McCrary as Elephant Shrew, Chance the Rapper as Bush Baby, Amy Sedaris as Guinea Fowl.
SEE ALSO: Top 10 Biggest Controversies In Disney
Rating and Box Office Projections
Prior to the release of The Lion King, several estimates were made by projectionists that the movie would be an all-out commercial success. The Hollywood Reporter took it a step further by projecting the movie would rake in $150 million in its opening weekend in the USA and a total of $450 million worldwide (excluding North America). Upon its release, the film proved to be a huge commercial success as projected but it went on to eclipse the expectations by recording $191.8 million in its opening weekend in the US and Canada. It also grossed a total of $1 billion at the overseas box office.
Even in 2019, it neither fell short nor exceeded the industry projections of 50 to 60 million dollars at roll-out as it ended up pulling $54.2 million at the China preview. At press time, the figure was at $271 million. The American ticketing company Fandango Media LLC reported that it placed second in the first-24-hour presale. In all, Disney and its partners are said to be expecting up to $800 million but as of yet, it has pulled in $1.657 billion.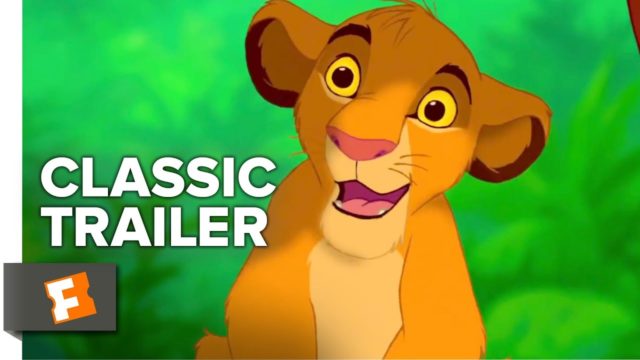 Despite its huge commercial success, it received an average rating from review aggregator Rotten Tomatoes which gave the film an average rating of 6.01/10 and an approval rating of 53% against the 89% it had earlier received from the audience (with 16,683 verified ratings). While Rotten Tomatoes praised the film for its surreal visuals it was highly critical of the story which according to them was a massive decline from the original in terms of energy and heart.
But then, if you consider the emotion the new level of animation has contributed, then, this complaint may have largely been compensated for. Nonetheless, viewers have the right to expect an overall improvement.
Metacritic, on the other hand, scored the film 55 out of 100. On January 29, 2020, the movie won a Plaque at the Visual Effects Society Awards for Outstanding Created Environment in a Photoreal Feature.
Moreover, the 1994 original production of The Lion King relatively lacks in animation but critics say it is superior to the 2019 remake in 'emotion' and 'energy'.