Asia may be the economic powerhouse of the globe today but it hasn't always been so. Back in the 1960s, the continent was the poorest in the world and boasted of negative social indices. Its teeming population grappled with poverty and Nobel-winning Swedish economist and sociologist, Gunnar Myrdal, predicted that the continent would not go anywhere as its huge population would actually hinder it from making any economic growth.
It is about five decades since that prophecy of doom and the Asian continent has gone on to prove that Malthusian theory wrong. Buoyed by diverse policies ruthlessly implemented and coordinated by the government, several Asian countries have achieved astonishing economic transformation and rapid industrialization. Absolute poverty has consequently fallen in the region with literacy rates, life expectancy, and per capita incomes rising. Asia now boasts of some of the richest countries in the world with the GDP of the continent now poised to surpass that of the entire world combined.
Did You Know: Asia is the fastest growing economic region, as well as the largest continental economy by both GDP Nominal and PPP in the world.
These are 10 Richest Asian Countries with the Highest GDP
10. U.A.E. (GDP – $421 billion)
• Currency – United Arab Emirates Dirham
• Classification – high-income economy
• GDP Per Capita – $43,103
• Gross National Income – $424.76 billion
• GNI Per Capita – $43,470
Bringing up the rear on the list of the richest Asian countries by GDP is the United Arab Emirates. This federation of seven states once relied on fishing, pearl diving, and seafaring for its sustenance. These sources didn't pay much and as such, the country languished economically. Its fortunes however experienced a dramatic turnaround after oil was discovered in commercial quantities in the 50s. The country started exporting petroleum and petroleum products in earnest and the billions generated were used to fund developmental projects. From backwater status, the United Arab Emirates has been able to lift millions of citizens out of poverty and now ranks amongst the top ten richest Asian countries. This does not however mean that the country is now in the all-clear as they need to diversify their economy to ensure sustainable growth. Thankfully, the authorities are thinking in this direction and have pursued diversification of various sectors of the economy for decades now. Amongst them are the tourism, shipping and logistics, finance, real estate, and construction sectors, all of which contribute a decent portion of their GDP
Key Exports
Crude oil
Natural gas
Dried fish
Dates
Key Imports
Machinery
Transport equipment
Chemicals
Food
Major Tourist Attractions in the U.A.E
The U.A.E boasts of some of the most luxurious hotels in the world and this acts as a magnet for high net-worth tourists. Some of them are:
Burj Khalifa
Burj Al Arab
Atlantis the Palm
Emirates Palace
Bulgari Hotel and Resort
9. Iran (GDP: $445 billion)
• Currency – Iranian rial
• Classification – Upper-middle-income
• GDP Per Capita – $7,009
• Gross National Income – $456 billion
• GNI Per Capita –$5,804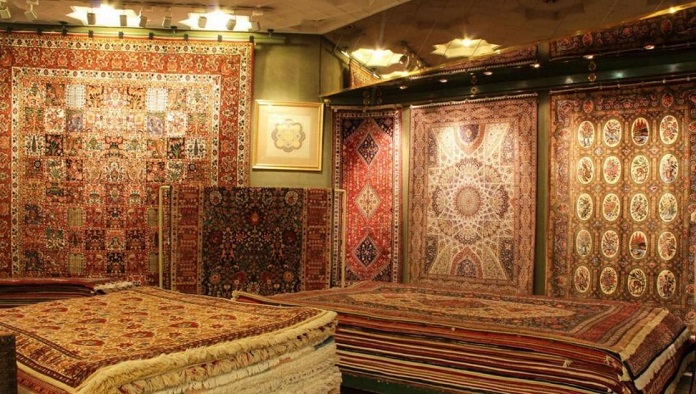 The Iranian economy has been the subject of several sanctions by the U.S. but it has still managed to thrive over the years. One reason that has been adduced for this is the fact that they have been able to diversify their economy. Even though the country, which has the second-largest natural gas reserves and the fourth-largest proven crude oil reserves in the world, is still hugely dependent on its petrodollars, it has wisely utilized same to develop other sectors. One of them is the manufacturing sector. Iran produces automobiles, metals, plastics as well as basic household goods which are used both internally and also sold to other countries. The American sanctions of course hinder this but the manufacturing sector has been able to thrive as they rely on an informal payment system that is beyond the reach of the U.S. Treasury Department. Another sector that has also helped Iran achieve the status of one of the richest Asian countries by GDP is the services sector comprising of telecommunications, transport, commerce, personal and professional services, etc. The country also draws the substantial income from petrochemicals, mining, real estate, as well as the defense industries. Of course, one cannot ignore the impact of Iran's artisanal industry. The country produces some highly sought-after handicrafts, such as its iconic Persian rugs, and they make more than half a billion dollars from exporting same each year.
Key Exports
Petroleum
Chemical and petrochemical products
Automobiles
Fruits and nuts
Carpets
Key Imports
Foodstuffs and other consumer goods
Technical services
Capital goods
Industrial raw materials
Major Tourist Attractions in Iran
Iran's tourism potentials have been adversely affected by armed conflicts as well as American sanctions but they still draw a decent number of visitors who come to see places such as:
Pasargadae World Heritage Site
Chehel Sotoon Palace
Naqsh-e-Jahan Square
Aali Qapu Palace
Eram Garden
8. Thailand (GDP: $544 billion)
• Currency – Thai Baht
• Classification – Upper-middle-income
• GDP Per Capita – $7,808
• Gross National Income – $505.19 billion
• GNI Per Capita – $7,260
One country that perfectly typifies the kind of impressive growth that the Asian region has undergone is Thailand. Back in the 1980s, the Thai economy was nothing to write home about. The government of the day, as well as successive administrations, however, implemented several policies that have now paid off. From a low-income country, Thailand has advanced to middle-income status. Its national poverty line has dropped to single digits and it is one of the countries with the lowest unemployment rates in the world. Several sources contribute to Thailand's GDP including industries. The country has companies that manufacture automobiles, textiles, and the likes, accounting for 50% of the national GDP. Second to industries is the services sector which comprises of hotels, restaurants, education, and financial services, etc. Another major fact that has helped Thailand emerge as one of the richest Asian countries by GDP is tourism. Buoyed by campaigns such as "Amazing Thailand" and "Discover Thainess", the country welcomes tens of millions of foreign visitors annually who splash out their cash generously. In 2019 alone, tourism contributed about 12% of the Thai economy.
Key Exports
Machinery
Electronics
Chemicals and plastics
Automobiles and automotive parts
Textiles and furniture
Stone and glass
Key Imports
Raw materials
Consumer goods
Fuels
Major Tourist Attractions in Thailand
Thai cities, such as Bangkok, are favored tourist destinations for both Asian and western visitors. Attractive spots include:
Similan Islands
Railay Beach
Wat Phra Kaew Sacred Shrine
The Grand Palace
7. Taiwan (GDP: $605 billion)
• Currency – New Taiwan Dollar (NTD)
• Classification – High-income
• GDP Per Capita – $25,525
• Gross National Income – $523 billion
• GNI Per Capita – $26,500
Taiwan's economy has shown the ability to bounce back from misfortune on several occasions. One of such occasions was in the mid-60s when it went from being dependent on foreign aid to rapid industrialization in just under a decade. Such an astonishing feat was termed the "Taiwan miracle" and two decades down the line, the country is working another miracle once more. While the covid-19 pandemic led to a global economic turndown, the Taiwanese economy went largely unscathed and performed strongly. One of the reasons for this was the fact that the country adopted strategies, such as early screening and border controls, which helped it to get the disease quickly under the control. It, therefore, meant that their numerous manufacturing plants continued operating as usual. Another factor that also assisted the Taiwanese economy was the strong demand for electronic products. Analysts think that the demand was fueled by the implementation of the 5G network as well as the increased need for home-working equipment while the pandemic lasted. It was not all good news for the Taiwanese economy though. The country depends on exports for its revenue. It, therefore, meant that when demand from other countries slowed down, the Taiwan economy also felt the impact.
Key Exports
Semi-conductors
Petrochemicals
Automobile/auto parts
Ships
Wireless communication equipment
Electronics and Plastics
Key Imports
Natural gas
Coal
Steel
Textiles
Fine chemicals
Mineral fuels and mineral products
Major Tourist Attractions in Taiwan
The highly-industrialized country boasts of nature's beautiful touches in places such as
Taroko National Park
Sun Moon Lake
Yangmingshan National Park
Jioufen Gold Mine Museum
6. Saudi Arabia (GDP: $793 billion)
• Currency – Saudi riyal
• Classification – high-income
• GDP Per Capita – $23,140
• Gross National Income – $782.87 billion
• GNI Per Capita – $22,850
Occupying the 6th spot on the list of the ten richest Asian countries by GDP is the kingdom of Saudi Arabia. Repository of the second-largest proven petroleum reserves and fifth-largest proven natural gas reserves in the world, Saudi Arabia draws about 90% of its revenue from the export of crude oil. This has been utilized to develop the country's infrastructure and transform it from an undeveloped one into one of the 20 major economies in the world. Despite such laudable achievements, the fact remains that a country's economy cannot depend on one source of income as the Saudis themselves can attest. Back in the 1990s, there was a stagnation in the price of crude oil and this dealt a blow to the country's GDP per capita. There was also massive unemployment which left many youths idle. The Saudi economy was able to bounce back about five years after that but the experience taught their leaders the need to diversify and they have pursued it since. Their latest plan is the Saudi Vision 2030 which aims to reduce dependence on oil and diversify various sectors of the economy such as education, tourism, recreation, and infrastructure. Part of their strategies includes increasing government spending on manufacturing; increasing international trade; as well as promoting a more secular image of the country.
Key Exports
Petroleum
Petroleum products
Key Imports
Machinery and transport equipment
Foodstuffs and animals
Chemicals and chemical products
Motor vehicles
Textiles
Major Tourist Attractions in Saudi Arabia
One of the sectors that Saudi Arabia is seeking to diversify to is the tourism sector. This shouldn't be difficult given that they have an abundance of breathtaking places including:
Masmak Fortress
King Fahad's Fountain
Masjid Al-Haram Mosque
The Kaaba Sacred Mosque and Pilgrimage Site
5. Indonesia (GDP: 1.119 Trillion)
• Currency – Rupiah
• Classification – upper-middle-income
• GDP Per Capita – $4,136
• Gross National Income – $1.097 Trillion
• GNI Per Capita – $4,050
Just like Taiwan and Thailand, Indonesia is another Asian country that has been able to bounce back from economic ruin and perform exceptionally well. During the Asian financial crisis of 1997, the country's GDP growth fell below 1% and it devalued its currency. This led to harsh effects on the populace and there were eventually political riots that claimed the government of the day. Subsequent administrations then came into place and implemented a series of reforms aimed at turning things around. Despite challenges such as corruption, these reforms have largely worked and Indonesia is now the world's 10th largest economy in terms of purchasing power parity. It is also a member of the G-20 group of the most industrialized nations of the world. Major contributors to the Indonesian economy include agriculture. The country produces crops such as rubber, coffee, cocoa, cloves, tea, and is also the largest producer of palm oil in the world. Another key component of the Indonesian economy is manufacturing. From the production of textiles, fertilizers, and cement, the country now focuses on high-tech and large-scale products including automobiles. Indonesia also has a variety of mineral resources such as oil, natural gas, coal, bauxite, silver, copper, tin, and nickel. All of these it exploits and this has helped to consolidate their position as one of the richest Asian countries by GDP.
Key Exports
Oil and Gas
Cement
Food
Electrical and electronic equipment
Automobiles
Garments, shoes, and textiles
Rubber products
Key Imports
Petroleum and natural gas
Machinery
Chemicals
Transport equipment
Foodstuffs
Major Tourist Attractions in Indonesia
The country boasts of a vast array of exotic beaches as well as Buddhist temples which will interest visitors. They are:
Mount Batur
Borobudur Temple
Uluwatu Temple
Sanur Beaches
Seminyak Beaches
Tanah Lot Island Temple
4. South Korea (GDP: 1.642 Trillion)
• Currency – South Korean won
• Classification – high-income
• GDP Per Capita – $6,001
• Gross National Income – $353.53 billion
• GNI Per Capita – $6,040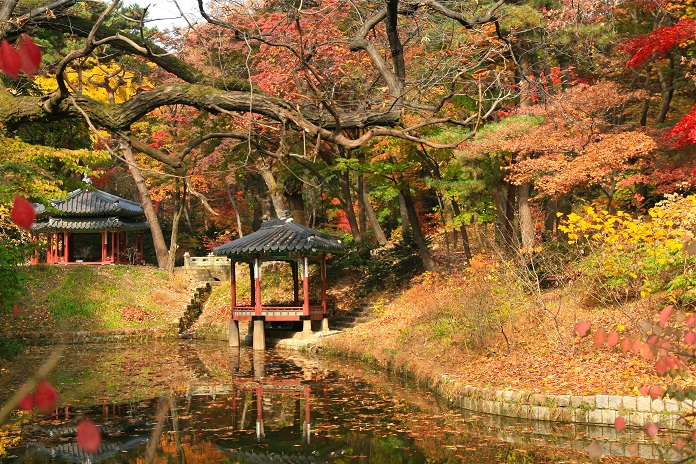 Taiwan is not the only Asian country that has been able to achieve a remarkable economic transformation akin to a miracle. South Korea has also done something similar. Following the end of the bitter war with neighbors, North Korea, in 1953, the country's economy backslide so much so that its GDP per capita was one of the poorest in the world. The whole situation was further complicated by the fact that they had no single natural resource that they could fall back on. Rather than despair, the country's leaders implemented strategies aimed at galvanizing export-oriented industries. They also promoted the import of raw materials and technology; kept wages low; and instituted a rigid education system. All these helped to spur economic growth and today the country is now a member of the G-20. Its economy is so strong that it was one of the few countries that escaped the effects of the global economic crisis of 2008. Major contributors to Korea's GDP are shipbuilding, electronics, automobile, mining, construction, and armaments. Most of these industries are dominated by family-owned corporations (known as chaebols) such as Samsung, Hyundai, and Daewoo. South Korea has also made impressive strides in the world of arts. Its music and movies not only dominate the regional market but have gone global. Acts such as BTS are now compared to iconic boy bands like the Beatles while the 2019 movie, Parasite, won the Oscar for best picture.
Key Exports
Semiconductors
Ships
Automobiles
Plastics
Computers
Military equipment such as fighter jets and amphibious assault ships
Key Imports
Petroleum products and crude oil
Textiles
Steel
Wireless communication equipment
Major Tourist Attractions in South Korea
Lotte World
Changdeokgung Dynasty Palace and Gardens
Bukchon Hanok Village
Gyeongbokgung Palace
3. India (GDP – $2.875 trillion)
• Currency – Rupee
• Classification – lower-middle-income
• GDP Per Capita – $2,104
• Gross National Income – $2.910 trillion
• GNI Per Capita – $2,130
While some countries cite their huge population as the reason for their underperformance, India has successfully deployed its own, about 1.2 billion people, to become the economic juggernaut of the world. It has the fifth largest GDP in the globe and its economy was the fastest growing for four consecutive years starting from 2014. A major reason behind India's strides is its manufacturing sector. They are one of the largest producers and suppliers of items such as steel, electricity, cement, and coal. When it comes to the agricultural sector, the story is also similar. The country receives an abundance of rainfall, which often dissolves into monsoon flooding, and has utilized same to become the largest producer of jute and pulses. They also trade cotton, tea, fresh and dry fruits, cereals and wheat, etc. The services sector is also not left out. Subsectors such as fin-tech and information technology contribute more than a billion dollars to the Indian economy per annum. Indices such as the above, as well as its teeming youthful population, means that India will remain one of the richest countries in the world for the foreseeable future.
Key Exports
Food products including cashew nuts, fruits, basmati rice, tea, and coffee
Drugs and other pharmaceutical products
Manufactured goods such as transformers, transport equipment, and automobiles.
Key Imports
Mineral fuels
Pearls and precious stones
Electricity
Nuclear reactors
Mechanical appliances
Major Tourist Attractions in India
India boasts of several iconic places worth checking out. They include:
Taj Mahal
Amber Palace
Hawa Mahal Palace of the Winds
Red Fort 1600 Imperial Residence and Museum
Ranthambore National Park
City Palace, Jaipur
2. Japan (GDP: $5.082 trillion)
• Currency – Japanese Yen
• Classification – High-income economy
• GDP Per Capita – $41,637
• Gross National Income – $5.263 trillion
• GNI Per Capita – $41,690
Japan is not just the 2nd richest Asian country by GDP but the third-largest economy in the world. It is a member of the G7 group of most industrialized countries and is one of the nations with the lowest debt profiles in the world. The cornerstone of the Japanese economy is its massive industrialization. The country is the manufacturing hub of electronics, tech, and industrial products, and has industrial clusters in regions such as Osaka, Kanto, Kansai, and Tokai. It also has a large chunk of the global automobile market thanks to renowned car makers such as Toyota, Nissan, Honda, Suzuki, and Mazda. One issue that poses a threat to Japan's manufacturing sector is its aging population. The country has the highest proportion of people aged 65 and above in the world, about 20% of the population and it is predicted that the figure will increase to about 33% in 2030. The reason behind this is the slowdown in the birth rate as well as the increase in life expectancy from 72 to 84. Both have resulted in an increasingly aging population that cannot supply the manpower needed to run the country's automobile and electronics industries. In a bid to tackle this problem, the Japanese government has resorted to allowing skilled foreign immigrants into the country. They are also encouraging young couples to have kids through incentives such as free preschool education
Key Exports
Motor vehicles
Power generating machinery
Plastic materials
Semi-conductors
Iron and steel products
Key Imports
Petroleum
Clothing
Audio and visual apparatus
Coal
Foodstuff including wheat and soybeans
Major Tourist Attractions in Japan
Japan attracts a record number of visitors each year thanks to its bustling cities and favourable exchange rate. Popular tourist attractions include the cities of:
1. China ($14.343 trillion)
• Currency –Yuan
• Classification – upper-middle income
• GDP Per Capita – $10,262
• Gross National Income – $14.544 trillion
• GNI Per Capita – $10,410
The richest Asian country by GDP as well as the country with the second-largest GDP in the world is the people's republic of China. Though famously known as a bastion of communism, China has implemented a series of reforms aimed at opening up the economy since the late 1970s. These reforms have driven rapid industrialization and today, the country is now the largest exporter in the world as well as the 2nd largest importer. About 750 million of its people have been lifted out of poverty and the country now has the largest concentration of billionaires in the world, surpassing even that of the United States. The Chinese economy owes its strides to its resource-intensive manufacturing in areas such as consumer products, ships, aircraft, information technology, cement, fertilizer, and chemicals. There is also a booming services sector that features numerous shopping malls, restaurant chains, and hotels constructed in big cities. With massive economic growth come massive challenges and China has not been able to escape this fact. The country is the largest emitter of green gasses and pollution routinely affects air and water in its cities as well as neighbouring countries. There is therefore a need for a low carbon energy path to drive sustainable growth. Another fallout of the massive economic growth in China is significant income inequality. While the rich are getting richer, the poor are getting poorer with about 373 million living on less than $5.50 a day. There is, therefore, a need for strategies that will address this in the medium and the long term
Key Exports
Agricultural products including prawns, vegetables, fruits, and wheat, etc
Mining and fuels including coal and iron ore
Automobiles
Manufactured goods such as clothes, plastic items, sex toys
Key Imports
Agricultural products
Manufactured goods
Fuels, iron ore, and crude oil.
Major Tourist Attractions in China
China attracts a significant number of visitors each year and it is predicted that the country will take over as the No. 1 travel destination by 2030. Attractive spots include:
The Great Wall of China
The Forbidden City
Emperor Qinshihuang's Mausoleum
Temple of Heaven
The Yangtze River and the Three Gorges
The 10 Richest Asian Countries with the Highest GDP
1. China – $14.343 trillion
2. Japan – $5.082 trillion
3. India – $2.875 trillion
4. South Korea – 1.642 trillion
5. Indonesia – 1.119 Trillion
6. Saudi Arabia – $793 billion
7. Taiwan – $605 billion
8. Thailand – $544 billion
9. Iran – $445 billion
10. UAE – $421 billion
About The Economy of Asia
GDP growth: 5.7% (2017)
GDP per capita: $7,351 (2019; 5th)
GDP: $31.58 trillion (Nominal; 2019); $65.44 trillion (PPP; 2019)
Population: 4,560,667,108 (59.76% of world)
Millionaires (US$): 5.12 million (2016)
Unemployment rate: 3.8% (2010 est.)
Data source: International Monetary Fund