| Net Worth: | $2 million |
| --- | --- |
| Salary: | N/A |
| Income Sources: | NFL career, TV show, podcast |
| Age/Date of Birth: | December 7, 1973 |
| Height: | 6 ft 3 in (1.91 m) |
| Nationality: | American |
| Last Updated: | 2020 |
Tyrell Owens is an allegedly "retired" professional NFL player. Tyrell made over $80 million from his active and consistent years in the NFL. Unfortunately, he declared bankruptcy in 2011. However, the wide receiver has made some efforts to restore his financial status including starting a clothing line and attempts to an NFL comeback. Some sources say he has a $0 net worth, Justrichest estimates his current net worth at $2 million. Read on to discover more.
How He Started
Terrell Eldorado Owens was born on December 7, 1973, in Alexander City, Alabama. Owens was primarily brought up by his grandmother. He never knew his father who lived just across the street from him until he was 11 and discovered his dad deliberately did not want to have anything to do with him.
He attended Benjamin Russell High School where he participated in a number of sports including football, baseball, track, and basketball. His activity in these sports continued through to college. The dream of every college football player, Owens was drafted in the third round of the 1996 NFL Draft by the San Francisco 49ers.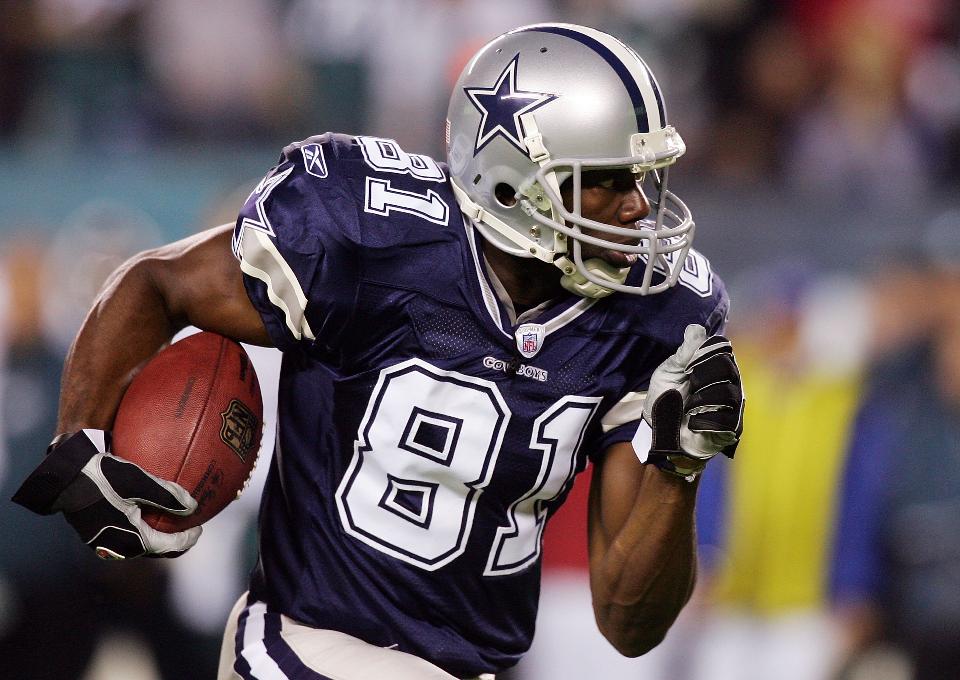 NFL Career Rise and Downfall
Following a controversy, Owens was traded to the Philadelphia Eagles. After two years, he signed a huge contract with the Dallas Cowboys but was released after another two years. T.O who is impressively 190cm (6ft, 3 inches) tall and weighs 102kg (225 pounds) has also played for the Buffalo Bills and Cincinnati Bengals. He last played for the Seattle Seahawks as a practicing member in 2012.
T.O was once famous for his many National Football League records and over-the-top touchdown celebrations, as well as for draining most of his $80 million made during his 15-year career due to bad investments and business deals.
An outstanding wide receiver with several NFL records, Owens but not for his controversial character would have had a more blossoming career. As earlier stated, Owens made almost $70 million in salary/bonuses during his active NFL career and another $10 million from off-pitch activities.
In 2006, Owens reportedly tried to kill himself with an overdose of hydrocodone. He eventually denied that it was a suicide attempt. He may also not have been the best of teammates as later that year in another game, he was accused of spitting in an opponent's face during the game, which he afterward admitted to in an interview with the NFL Network.
Owens' mouth is also as big as his talent and his controversial attitude complicated his career and ultimately caused his downfall. All through his NFL career, Owens was never endorsed by any of the big brands probably for fear that he would tarnish their brand image with his controversial character.
In 2011, Owens revealed in a court case involving his child support payments that he was broke. At the time, he was required to pay $60,000 per month in child support to four different baby mamas. Apparently, his earnings had dipped as he no longer played in the NFL.
A Summary of His NFL Career Records
Only player in NFL history to score a TD against all 32 NFL teams
Consecutive seasons with at least five touchdowns, 2000–2010 (11)
Consecutive seasons with at least six touchdowns, 2000–2010 (11)
Consecutive seasons with at least four touchdowns, 1996–2010 (15)
Consecutive seasons with at least three touchdowns, 1996–2010 (15)
One of seven players to have at least two receptions of more than 90 yards
Consecutive seasons with at least five touchdown receptions, 2000–2010 (11)
Consecutive seasons with at least four touchdown receptions, 1996–2010 (15)
One of twelve players to have at least two offensive TDs of more than 90 yards
One of twelve players to have at least two offensive TDs of more than 90 yards
Only player in NFL history to have an 800-yard receiving season with five different teams (Cincinnati Bengals, Buffalo Bills, Dallas Cowboys, Philadelphia Eagles, San Francisco 49ers)
Only player in NFL history to score two or more touchdowns against all 32 NFL teams
Only player in NFL history to have a 150-yard receiving game with five different teams (Bengals, Bills, Cowboys, Eagles, 49ers)
Consecutive seasons with at least 700 receiving yards/yards from scrimmage/combined yards 1996–2010 (15)
Oldest player to accumulate 200 combined yards/receiving yards/yards from scrimmage in a single game (36 years, 300 days)
Only player in NFL history to have a 200-yard receiving game with three different teams (Bengals, Cowboys, 49ers)
A Breakdown of His NFL Earnings and Net Worth
In his heydays, the former American football wide receiver made nearly $80 million (without any endorsement deals) in his 16 seasons sojourn in the NFL. With this humongous amount and as it is common with some athletes and celebrities, Terrel lived a life of affluence and lavish spending without recourse to his retirement. Today, he's reportedly worth between $100, 000 and $2 million. The later amount is in the light of the recent efforts he's making with investments in a handful of businesses and also earning he takes from making television appearances
Following his 3rd round pick with the San Fransico 49ers IN 1996, he made $422,000 in his first season in the NFL which consists of sign in bonus of $270, 000 and $152, 000 as salary. The following year, Terrel made $190,000 which increased to $228,000, $7,900,000 in 1998 and 1999 respectively; $2,800,000 in 2000; $3,500,000 in 2001; $4,100,000 in 2002 and $4,700,000 in 2003 before he left the team.
By 2004, Terrel earned $8,841,373 with the Philadelphia Eagles; with $1,981,373 coming from his sign in bonuses. He remained with the Eagles through 2005 during which he made $2,735,295 before joining the Dallas Cowboys in 2006.
With his $25 million sale to the doomsday defense outfit, Terrel pocketed over $10 million in his first year, $11,000,000 in 2007, and over $13 million in 2008. It was at this point that his NFL earnings began to drop significantly.
Terrel signed a one-year deal with the Buffalo Bills and made about $6, 250, 000 million in 2009. The following year he made $3,166,666 in his stay with the Cincinnati Bengals and a meager $250, 000 with Allen Wranglers of the Indoor Football League in 2011. His one-year deal with the Seattle Seahawks in 2012 earned him $65,000 but this represented a far cry from the price he used to command in the league.
Was He the Highest-Paid Wide Receiver in the NFL?
While it is without contention that Terrel was one of the best wide receivers in the 2000s; boasting of more receiving yards, touchdowns, and receptions than most stars of that time, he wasn't the highest-earning wideout.
Going by Bleacher Report's list of 10 best NFL wide receivers from the 2000s, Hines Ward, Marvin Harrison, Terrell Owens, Torry Holt, and Randy Moss were listed as the top 5. With all 5 players starting their NFL careers in the late 90s (1996 earliest) and playing into the early 2000s (2012 latest) before retiring with a minimum of 12 seasons and a maximum of 14 active seasons in the NFL, Randy' cumulative salary earning of $38, 227, 999 made him the highest-earning wide receiver of that decade. Coming after him is Marvin Harrison who earned $32, 370, 000 in salaries for his 13 seasons in the NFL while Terrell with a cumulative salary earning of $30, 216, 373 leads the duo of Torry ($21, 443, 000) and Hines ($13, 805, 313) as the highest-earning wide receivers in the decade.
Summarily:
Randy Moss played for 14 seasons (1998 to 2012) and earned $38,227,999 in salaries
Marvin Harrison played for 13 seasons (1996 to 2008) and earned $32, 370, 000 in salaries
Terrell Owens played for 16 seasons (1996 to 2012) and earned $30, 216, 373 in salaries
Torry Holt played for 12 seasons (1999 to 2010) and earned $21, 443, 000 in salaries
Hines Ward played for 13 seasons (1998 to 2011) and earned $13, 805, 313 in salaries
Thus, even though Terrell is undoubtedly one of the greatest wide receivers to have played in the NFL, he wasn't at the time; the highest-paid wide receiver.
What Did Terrel Squander His $80 Million On?
When the going was good in the NFL for Terrel, he put the money he earned into various ventures with hopes of reaping the rewards of his investment in the future. On the other hand, he also spent a good sum acquiring all that he thought could make him feel comfortable. In the end, it appears the footballer lost out on both ends. Notably, he lost a huge portion of his net worth through these means:
NFL Fines
Real Estate
Wasteful Friends
Women (child support)
Bad Investment Decisions
Bad Investment Decisions
His single biggest money mistake/loss was the sum of $2 million he lost by investing in Country Crossing, one of the largest casinos in Alabama that set up 1,700 electronic bingo machines. The story has it that Terrel and 24 other NFL players were lured into investing in the casino which promised them a %15 return on investment as well as part ownership in the outfit projected to be a multimillion-dollar entertainment and gaming complex. Two weeks after the gaming center opened up, it was raided and closed down by the authorities for violating state laws on electronic gambling.
2. Real Estate
The footballer admitted he lost money through bad investments his financial advisers made with his money. He noted that this happened several only for him to make discoveries late in 2010. In one instance, he was ill-advised in real estate investment in which he ended up losing even his capital.
The footballer purchased a house in New Jersey at the tune of $3.9 million (prior to the 2008 market collapse) which he ended up selling a paltry $1.7 million later in 2010.
3. Bad Friends
Owens also revealed he lost money through a bad friend who devised a means he used to withdraw up to $270,000 from his bank account.
4. Women (child support)
On the other hand, his poor choices with women cost him about $44, 600 which he paid to four women who had kids individually for him.
5. NFL Fines
For him, paying $150, 000 as NFL fines was worth it. Terrel has also lost money through fines levied on him by the NFL. One instance was after a match at the Dallas Cowboys' stadium as a San Francisco 49er back in 2000. After scoring a touchdown, he stood in the middle of the doomsday defense star and spread out his hands in celebration.
On another occasion, this time as a Dallas player, the talented footballer was also fined $7,500 for making poke fun after a touchdown and later same season another $10, 000 for an offensive touchdown celebration against the same New England Patriots which contravened league uniform and equipment rules.
Is Terrell Owens Returning to the NFL?
Though T. O hasn't played a regular-season game since 2010 when he last played for the Bengals, he believes his over 40-year-old legs can still help a number of NFL teams win their games. Many are, however, convinced he would "embarrass" himself if he tried at his age to actively return to the NFL. With all these in view, it is obvious Owens is getting back on his feet.
He has made several attempts in furtherance of this. Terrell has in recent times been passionately campaigning for his return to the league hoping to get a chance to show everybody he can still play in the NFL. It was reported that the Los Angeles Rams showed interest in signing the wide receiver in April 2016.
Thanks. I know Jimmy G is gonna need a big play receiver this year at some point. Let's make it happen. #StayReady #VetMin https://t.co/cuHToOZOfE

— Terrell Owens (@terrellowens) June 2, 2018
Two years later, he pitched the idea of his NFL return to John Lynch, the San Francisco 49ers manager who had in a tweet praised his efforts at raising awareness for Alzheimer's disease. As expected, some fans of Terrel expressed optimism and delight at the idea of his return to America's most popular sports while others opined that American football is a "young man's sports." Some even suggested he should consider taking a coaching job.
He equally hinted at his desire to return to the league in the 49ers shirt while speaking on 95.7 The Game, Joe Lo, and Dibs radio show. He opined that though the 49ers wideouts could play, but the formation lacked the experience he boasts of. The following year when the duo of Richie James Jr. and Deebo Samuel were down with injuries and Kendrick Bourne suggested that their team bring in Dez Bryant, Terrel cashed in on the opportunity to throw in his name in the debate with a tweet where he quoted Kendrick.
In that case…@49ers…@terrellowens ????????‍♂️???????? #NothingToLose #AgeAintNothingButAnumber https://t.co/oA9P4QKoqk

— Terrell Owens (@terrellowens) June 22, 2020
How Does Terrel Make Money Post-NFL and What is His Salary?
Acting
Modeling
Fitness training
Motivational speaking
Sale of luxury clothing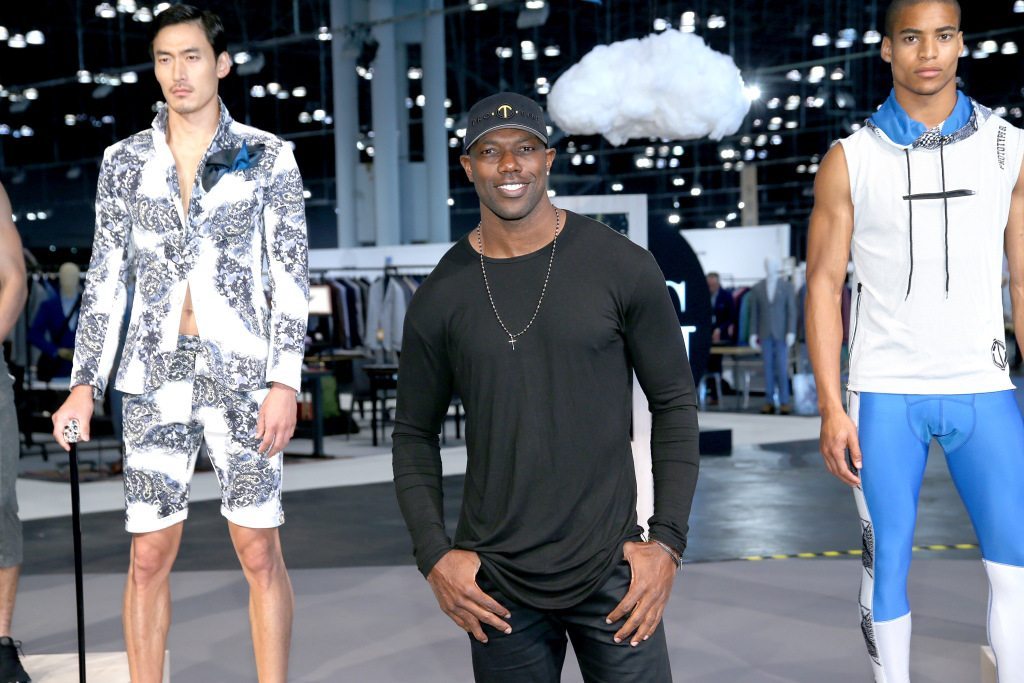 He launched a modeling career in 2013 signing with NEXT models. In 2015 he made appearances in two hit reality TV series; Celebrity Apprentice and Celebrity Wife Swap which earned him about $70, 000. Owens' latest endeavor is a luxury clothing line for athletes called Prototype 81 which launched on July 18, 2016. It was no surprise when Owens who has long been infatuated with his good looks during his good days waded into the fashion business with his apparel line named after his NFL jersey number and onetime nickname.
On his website terrellowens.com, the former NFL star also described himself as an actor, fitness expert, motivational speaker, and humanitarian. He also indicated that he can be booked for football camps, VIP Meet & Greets, corporate appearances, speaking engagements, fantasy football draft parties, product endorsements, autograph signings, and social media promotions.
Obviously, he's working hard to attach a lot of monetary value to his public image. From all these, the ace wide receiver takes home a decent amount as salaries even though the actual sum is not yet publicly known.
Meet His Baby Mamas and Learn About His Relationship with His Kids
Monique Reynolds, the mother of Terique Owens (his oldest son/child born in 1999)
Kimberly Floyd, mother of his first daughter Kylee Owens.
Melanie Paige Smith III, mother of his second daughter Dasha Owens.
Samelia Miller, mother of his second son Atlin Owens.
The bionic superstar who presumably once loved one-night stands fell from grace due to his child support woes, massive tax debts, and poor management. Owen has four women of whom he actually never dated any but pays a total of $44,600 a month in child support for his four children: Terique, Kylee, Dasha, and Atlin.
Back in 2011, one of his baby mama's named Melanie Paige Smith III, the mother of his daughter sued the ex-footballer for failing to pay his child support but the duo later settled the matter prior to their court hearing. Again in 2012, three of his baby mama's (Monique Reynolds; the mother of his oldest child, Kimberly Floyd, and Melanie) appeared on Dr. Phil's show alongside Terrel and exposed how he has been coming short in paying them his child support or even not paying at all. Admittedly, Terrel revealed that he's unable to pay all the monies to his baby mamas because of his dwindling income from the NFL.
However, it's apparent things have improved between Owens, his baby mamas, and their children as he had noted on The Real Daytime show sometime in 2015. He revealed that he now spends more time with his kids and he has also learned "how to be not just a dad but a father."
This improved relationship he now has with his kids can be clearly seen on his social media pages, the former wide receiver often make posts on his gram about daddy times he spends with his children and also celebrate their special moments. The eldest of his children, Terique Owens turned 21 on September 25, 2020. Terique, as can be seen on his Instagram page, is already a footballer in the making who is already honing skills as a wide receiver.
Terrell's Marriage with Rachel that Lasted Just 3 Days
#NewProfilePic pic.twitter.com/qtmQOMnT2l

— Rachel Snider ???? (@rachel24Q) September 10, 2017
Full Name: Rachel Snider
Date of Birth: Undetermined
Occupation: Former postal worker
Years Active: Undetermined
Spouse: Terrel Ownes (3 days)
Number of Children: None
On January 23, 2014, Owens married Rachel Snider, a former postal worker from Texas in a secret ceremony, but not for very long, as the marriage lasted just three days. Snider who allegedly attempted to end her life after the three-day marital breakup claimed that Owens only married her for her money, following his serious financial issues. T.O. filed for divorce on Valentine's day in 2014, and the divorce proceedings were finalized in December 2015. While the duo chose to keep their property split confidential, a judge ruled that neither of them will be getting spousal support.
Profile Summary
First Name:
Terrell
Last Name:
Owens
Estimated Net Worth:

$2 million
Salary:
N/A
Source of Wealth:
NFL career, TV show, podcast
Last Updated:

2020
Also Known As:

T.O.
Sex/Gender:

Male
Profession:

former professional American football wide receiver
Famous For:
His exploits in the NFL
Colleges/Universities Attended:

University of Tennessee at Chattanooga
Educational Qualifications:

Not available
Religion:

Christianity
Birthday & Zodiac

Age/Date of Birth:

December 7, 1973
Zodiac Sign:
Sagittarius
Birth Place:

Alexander City, Alabama
Nationality:
American
Ethnicity/Race:

African American
Country of Residence:

USA
Physical Attributes

Height:

6 ft 3 in (1.91 m)
Weight:

224 lb (102 kg)
Eye Colour:

Dark brown
Hair Color:

Black
Other Body Measurements:

32 inches-26 inches-32 inches (chest-waist-hips)
Relationships

Marital Status:

Divorced
Spouse/Partner:

Rachel Snider
m. 2014 – 2015
Family and Relatives

Father:

Terrell Sr.
Mother:
Marilyn Heard
Children:

Sons: Terique Owens and Terique Owens.

Daughters: Kylee Owens and Dasha Owens
Siblings:
Terique Owens, Sharmaine Stowes, Latasha Scales
Other Relatives:

Unknown