When life gives you lemons, then you should make lemonades out of it. One person who appears to be doing exactly that is Taysom Hill, a multi-talented football star who plies his trade with the New Orleans Saints of the National Football League. Despite going undrafted in the 2017 NFL Draft, following an injury-filled college career, Hill has managed to wangle his way into the league and is now one of the major playmakers in the Saints' team. He has also mesmerized many with his versatility and this has made some pundits dub him "the do-everything quarterback".
An All-Star Player in High School
Taysom Shawn Hill was born on the 23rd day of August 1990 in Pocatello, Idaho, in the United States. He was born to American parents, Doug and Natalie Hill and is named after the Taysom Rotary Park situated in his hometown of Idaho. Hill was raised along with his three brothers – Celeste, Dexter, and Jordan Hill. He sadly lost his older brother, Dexter, to a brief illness in March 2016. This loss affected the NFL player so much as it was Dexter who mentored him in the game of football.
During his days at Highland High School, Taysom Hill competed in football, basketball and track events. He excelled at all three but it was his exploits in football that was most spectacular. In his senior year alone, the young man threw for 2,269 passing yards with 18 touchdowns while also rushing for 1,491 yards, recording 24 touchdowns. This outstanding performance fetched him several accolades, including All-Idaho, All-Conference, All-Region, and Gatorade Player of the Year Awards. It also brought him scholarship offers from several colleges.
 His Injury-Plagued College Career
Upon graduation in 2009, Taysom Hill received offers from as many as seven universities who wanted him to come and play for them. The young man, who is an ardent Christian, as well as a devoted member of The Church of Jesus Christ of Latter-day Saints, however, made the unselfish decision to dedicate some years to helping others. He, therefore, left these lucrative offers and spent the next three years (2009 – 2011) as a missionary in Australia.
Upon his return to the United States in 2011, Hill commenced his college football career at Brigham Young University. He was however plagued by injuries throughout his time there and this elongated his college stay to five years. In his freshman season in 2012, Hill was made the second-string quarterback. He incurred a knee injury, after making just six appearances, and this ruled him out for the rest of the season.
As a sophomore in 2013, Hill became the starting quarterback for his team. He then suffered a leg injury and this ended his season prematurely again. Upon recovery from his leg injury, a determined Hill returned to the football field with high hopes for the 2015 season. These hopes were sadly dashed as he sustained another foot injury, during the season-opener against Nebraska, which kept him away for the whole of 2015 season.
This sad pattern also repeated in 2016 as Hill's college career was brought to an end by a hyper-extended elbow injury. It is instructive to note that despite all his injury woes, the Idaho-native managed to record an impressive 6,929 passing yards, 42 touchdown passes, 2815 rushing yards, and 32 rushing touchdowns.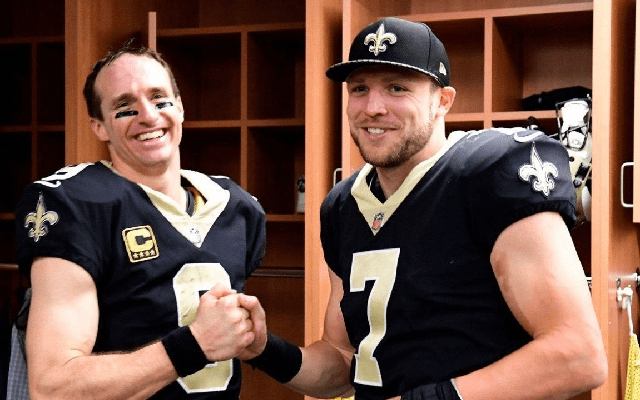 From Undrafted to One of NFL's Most Unique Players
Coming from his injury-plagued collegiate career, Taysom Hill was not invited for the NFL draft combine drills. He subsequently went undrafted in the 2017 NFL Draft and was thereafter picked by the Green Bay Packers as an undrafted agent. Hill featured in the Packers' preseason games and made 14 passes with two touchdowns. He was later dropped by the franchise before the beginning of the 2017 season.
Shortly after being dropped by the Packers, Taysom was recruited by the New Orleans Saints in September 2017. The Saints subsequently promoted him to their active rooster three months later and he has gone on to repay this show of faith.
The Idaho native has featured in about 37 games and has totalled 119 passing yards, 352 rushing yards, and 238 receiving yards. What makes Taysom Hill stand out is that he is a versatile player who can fit into different positions such as quarterback, tight end, running back, wide receiver, halfback. Hill's multipurpose nature has earned him accolades from several sports pundits with many running out of superlatives with which to describe him. He has also inspired a trend in the NFL as many teams are now hunting for players who would fulfil a similar role for them.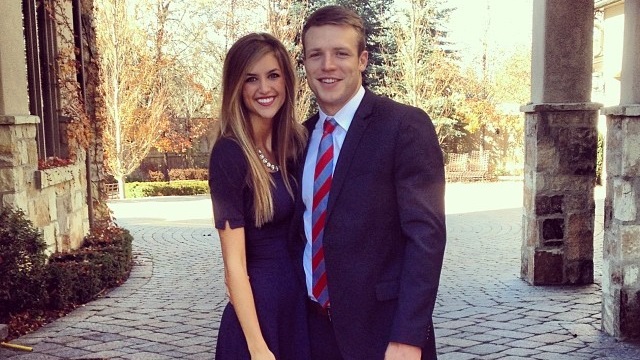 Earnings and Net Worth
In his very first year in the NFL, Taysom Hill earned a salary of $465,000. His second year of 2018 showed a significant improvement as he was paid $555,000 by the New Orleans Saints. This pattern of steady increase was also repeated in the year 2019 as the quarterback made about $645,000 in salary.
It, therefore, means that Hill has made about $1.6 million in career earnings since joining the NFL in 2017. Meanwhile, Hill's total net worth is still under review but it is safe to assume that it would be on an upward trajectory. This is because the quarterback was placed on a first-round tender by his team in March 2020. Under the terms of the deal, Hill would receive a contract that would pay him not less than $4.6 million each season.
See Also:  What Is Baker Mayfield Height & How Old Is The Ambitious NFL Star?
His blissful union with the love of his life
Taysom Hill is married to his college sweetheart, Emily Nixon. Emily is a native of College Station, Texas, as well as the sister of the former NFL star, David Nixon. She is also a devout Christian and attends The Church of Jesus Christ of Latter-day Saints.
Hill and his wife first met each other back in college, and after a few years of a successful relationship, they got engaged in December 2013. They later tied the knot in 2014 with the wedding taking place at the Salk Lake Temple in Utah. The couple is now enjoying a blissful family life. They are also set to welcome their first child in August 2020. This little tidbit was revealed by Hill himself via his Twitter account in April 2020.