Tarek el Moussa is an American real estate agent and one of the stars of the reality television series 'Flip or Flop' which airs on HGTV.
Based in Orange County, California, Tarek el Moussa, best known for his whopping success in real estate business, received his real estate license at the age of 21 and quickly made a name for himself as he is considered to be the best man at buying homes at auction, renovating them and selling for a profit.
At the height of the housing boom, he was selling multi-million dollar mansions like hotcakes until recession hit the housing industry. It was, however, after the recession period that Tarek and his partner Christina, made a decision to start their own construction company, and they started to routinely flip houses around their place.
With hundreds of successful flips on their resume, Tarek and partner Christina showcase their real estate and interior design savvy on Flip or Flop as they find, buy, renovate and flip homes for profit.
Tarek el Moussa got married to his partner, Christiana in 2009 and that did not only help in solidifying their relationship but also their businesses. Though the money was coming, it was until 2012 that they got the eyes of the public with their idea of the TV show, Flip Flop, which they decided to take to HGTV. The station became interested and that was how the fame came.
Read More: Sydney Leroux Bio, Salary and Husband
Since 2013 when the 30 minutes show began airing, it has had more than a hundred episodes and so far, it has built and maintained a very good and solid followership.
Even though Terek and Christina have come a long way as business partners and as a team to the point that they were considered as power couple throughout Southern California, they were unable to make it work in the marriage which ended in a divorce.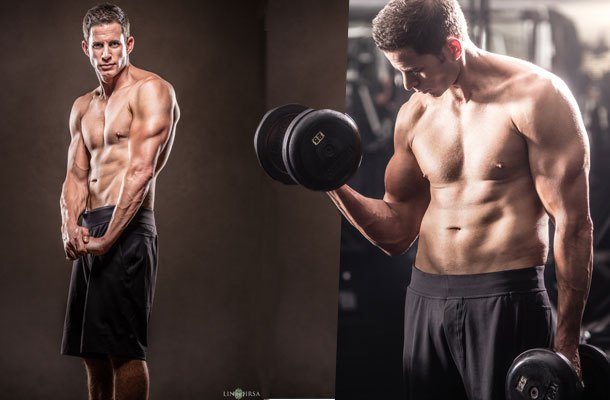 The two didn't come out to state the reason for their divorce, but according to some sources, Christiana who had suffered many verbal abuses from Terek in the marriage and public humiliation was caught by her husband cheating on him. As reported, Terek caught her sending an explicit text message to a man, Gary Anderson who at a time, had worked for the two as a contractor.
Nevertheless, Terek has claimed that what actually caused the marriage to break was their inability to properly communicate most especially with the business and TV show all happening too fast. According to him, "I feel like if we had better communication, we would have had a better relationship. I think as time went on, you get busier and busier. It was like overnight: businesses, TV, all these things happened overnight, then the cancer and the back surgery. It just kind of started pushing us apart from each other," he explained.
That, however, did not break their business partnerships as the only thing that broke was the marriage and not even their friendship or business.
See Again: Tobin Heath Abs, Bio & Salary
His marriage to his ex-wife produced 2 children. The first, Taylor El Moussa who was born on 22nd of December, 2010, while the second, Brayden El Moussa was born in 2015.
Although separated, both Terek and Christina have agreed that they would remain very close, and even go on holidays together for the sake of their children.
Tarek el Moussa's Net Worth
Despite the ugly divorce from his wife who has been a backbone in their business, Tarek el Moussa still has a net worth that is estimated to be about $4 million. This comes first of all, from his real estate business, and then from his fortunes through the HGTV show Flip or Flop that he co-hosts together with Christina El Moussa. The couple depicts their life of high competition real estate market, the process of bidding, renovating and restoring it back to the auction to sell for a profit.
More so, he also runs the 'Tarek and Christina: The El Moussa Group', as well as the Success Path Education which he runs with Christina. The school delivers real estate investment seminar series for investors who want to build their career.
It remains to be seen for how long he will be able to maintain his wealth, considering his marriage breakup.
Tarek el Moussa Ethnicity and Nationality
The real estate mogul was born in August 21, 1981, in Long Beach, California, where he was also raised. He is a White-American by nationality and ethnicity.
Tarek el Moussa was born to a Moroccan father and some sources even tells that he was born in Egypt and moved to the United States.
Read Also: Abby Wambach Wedding, Wife, Salary And Divorce
Cancer
Apart from the divorce, Terek has also had many battles in his life, most especially regarding his health.
In 2013, one of his viewers, a registered nurse named Ryan Reade, spotted a lump on his neck and suggested he meets a doctor. When he met a doctor, a biopsy and ultrasound were conducted on June 12 which led to the discovery of a cancerous lump that needed to be removed immediately. He had a stage 2 thyroid cancer.
After a four hour surgery, his entire thyroid was removed but fortunately, the cancer didn't spread beyond his neck and was cured. He made the announcement through his social profiles saying: "I always get nervous going into each checkup and today I got GREAT news. It really messed me up but today everything is dialed and I finally feel great after 3 years".
Does He Have A New Girlfriend After The Divorce?
After going through a divorce from his wife, Christina El Moussa, the television host got embroiled in a relationship with his children's nanny, Alyssa Logan, who was twenty-three years old.
Moussa apparently hooked up with the nanny after a month of his divorce from Christina and they dated for only a month. Later on, HGTV star Tarek El Moussa showed up in Los Angeles with a new lady identified as Amy Bryant, a realtor for Sutter & Nugent, a fancy schmancy company serving Palm Beach, Florida.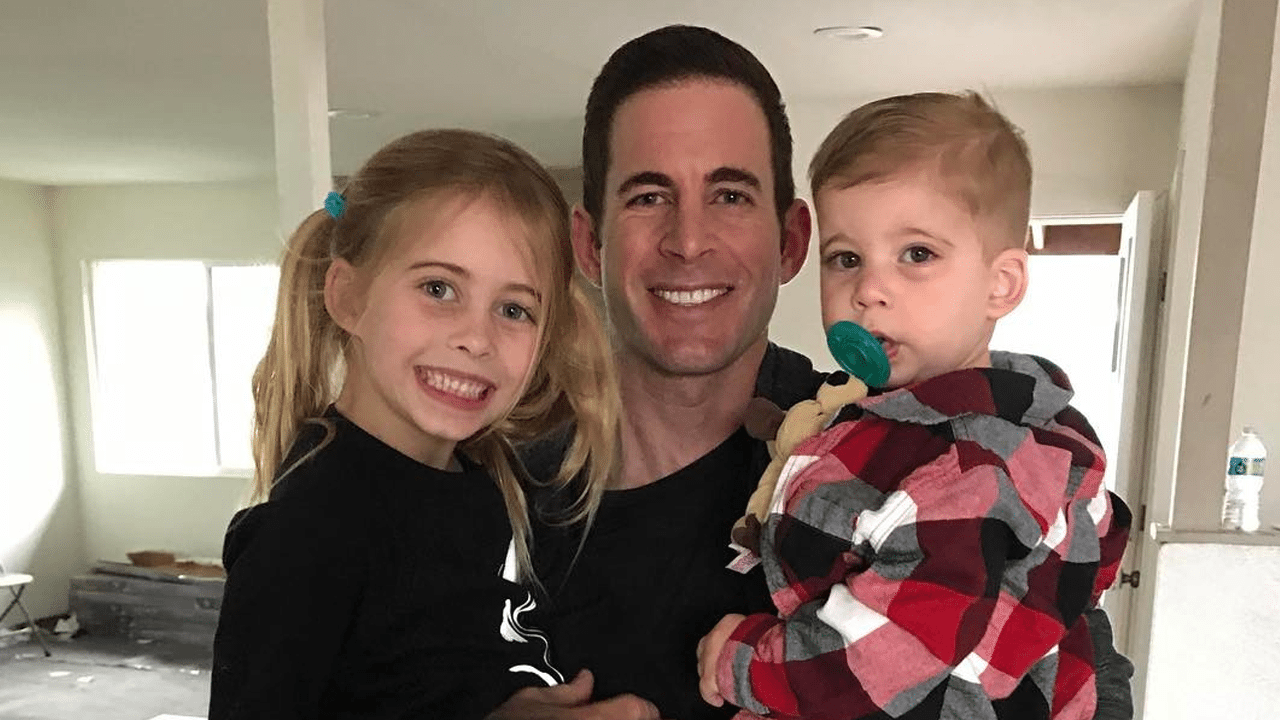 Like his ex-wife, Bryant is a gorgeous blonde with beachy tresses. Bryant came to public notice because El Moussa had been squiring her around LA. Although their relationship sparked off dating rumours, Tarek never confirmed it until he started going out with another woman – Heather Rae Young, the Love in the Time of Monsters actress. Only time will tell if this lasts just as long.
2020 with the love of my life @tarekelmoussa You + Me pic.twitter.com/Rg2RA1d6jz

— Heather Rae Young (@HeatherRaeYoung) January 1, 2020
His Religion
There have been speculations from some quarters that Tarek El Moussa is a Muslim Christian since his last name is Moussa. It had also been alleged by some of his fans that he is Jewish while some sources also claimed Tarek El Moussa is an Egyptian given his last name Moussa. However, since his first name is a common Muslim name, there are many who think he is a Muslim.
Despite the well of speculations surrounding his religious inclination, the television personality Moussa, however, has not revealed his religion as he is not so expressive when it comes to revealing any personal details.