Tank is a remarkable American R&B singer, songwriter and record producer who received widespread praise and fame for his hit songs 'Maybe I Deserve', 'When We' and 'Please Don't Go'. The record producer has posted tremendous success over the course of his career and even more as a member of the TGT group alongside Tyrese and Ginuwine.
As expected, Tank has also been on the receiving end of several award nominations and has sold over 2 million albums in the U.S alone. More so, apart from the music scene, Tank, in his younger years, was quite popular for his outstanding football skills and played well for his college football team.
Tank's Background Details & Early Years
The General, as he's fondly called by his fans, was born on January 1st in 1976, in Milwaukee, Wisconsin, United States of America. He was christened Durrell Babbs at birth by his parents. A few years after his birth, Tank relocated with his family to Washington, D.C where he spent a significant part of his budding years.
Durrell was enrolled in Crossland High School Maryland after completing his elementary education. While at Crossland, the talented singer developed a passion for sports which later transformed him into a multisport athlete. Tank's footballing prowess earned him not just the admiration of his colleagues and his coaches but an opportunity to play college football on scholarship.
His Career Exploits Cover Diverse Areas
Football and other sports were not the only interests that caught the attention of Tank while growing up as it was gathered that as a schoolboy, he also loved music. He was even a member of his local church choir which was headed by his cousin. So when it finally got down to choosing a career path, Tank opted for music. This decision didn't go down well with his family and close friends who felt that he should have gone for football. According to them, even if he didn't do well as a footballer, he would still have a college degree to fall back on.
Tanks Musical Exploits & Meteoric Rise To Fame
Defying all odds, Babbs began his musical journey in 1996 by accepting small-time gigs. He got his career break after he landed a back-up singing role for Ginuwine during one of his many tours. Tank was also privileged at the time to work with David Hollister, a veteran R&B singer, famous for his 'Chicago '85… The Movie' album.
Having garnered lots of experience on the road with top artists like Hollister and Ginuwine, Tank decided to set out on his own. 'The Maybe I Deserve' crooner landed a recording contract with Blackground Records shortly after he went solo. Tank then released his debut album titled, 'Force of Nature' in 2001. The album achieved both critical and commercial successes which cumulated into a gold certification by RIAA.
Following the success of his debut album, the singer released a follow-up album titled, 'One Man' in 2002. The album contained hit singles like 'Let Me Live' and 'One Man' which enjoyed massive airplay at the time.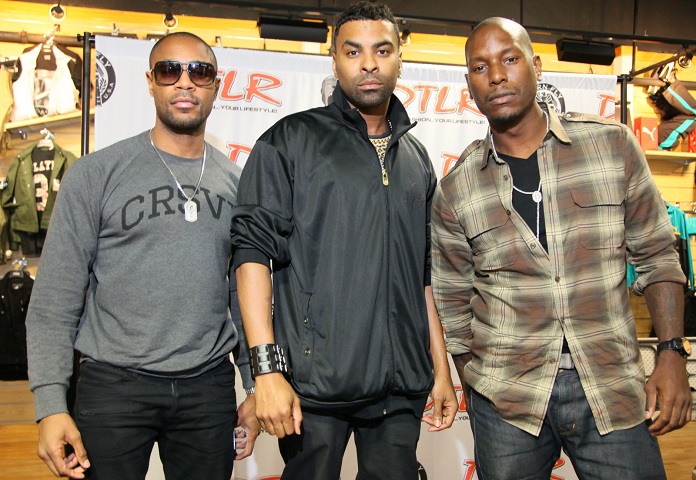 Ever since he achieved fame, Tank has maintained his upward rise with a couple of new albums to his credit. His third album, 'Sex, Love & Pain', was released in 2007. The album's lead single 'Please Don't Go' was featured on the US Billboard Hot 100 chart at number 42. More so, the singer had a major breakthrough when the popular TGT group was formed sometime in 2007 by the trio of Tank, Ginuwine and Tyrese. The name of the group was coined from the first letter of each of their stage names. The group released its first album titled, 'Three Kings' in August 2013 under Atlantic Records.
The musician is also popular for his collaboration with top music icons and in his fourth album which was released in 2010, the likes of Chris Brown, Letoya Luckett and Drake where featured in it. His fifth studio album, 'This Is How I Feel' released in May 2012 also featured collaborations with Chris Brown and artists like Kris Stephens, T.I and Busta Rhymes.
Although Tank's sixth album, 'Stronger', which premiered in August 2014, didn't perform so well both critically and commercially, the talented musician made a huge comeback with a follow-up album – 'Sex Love & Pain II' which debuted at number one on the Billboard R&B chart. His latest album, 'Savage', was released in September 2018, featuring 'When We' as its lead single.
As a songwriter, Tank has proved himself over the years as one of the best in the game. He has written and produced songs for a couple of award-winning singers across the United States. Notable among them are artists like Jamie Foxx, Aaliyah, Dave Hollister, Beyoncé, Donell Jones, Monica, Omarion, Marques Houston, Pitbull and Kelly Rowland.
Other Endeavors Outside Music
Furthermore, the star singer has also tried his hands on acting, making appearances in a couple of film projects. Some of his credits include appearances on Dreamgirls, Preacher's Kid, Born Again Virgin, The Bobby Brown Story and It Ain't Easy. He has also appeared on television in the BET's, The New Edition where he portrayed the role of Jheryl Busby, an executive at a recording company.
The Overall Net Worth of the Musician
Tank has amassed quite a lot of wealth from his musical career. The R&B star has sold over 2 million copies of his albums across the globe. Some of his singles like 'Maybe I Deserve', 'One Man' and 'I Love Dem Girls' achieved both critical and commercial success. The Grammy Award nominee also earns a considerable sum from his songwriting and record producing ability.
Durrell Babbs has an estimated net worth of $5 million. This figure stems from the sources listed above and from his acting career. The widely acclaimed songwriter's net worth is expected to go up in the coming years.
Read Also: Steve-O Bio – TV shows, Wife, Movies
Tank Married His Long-term Sweetheart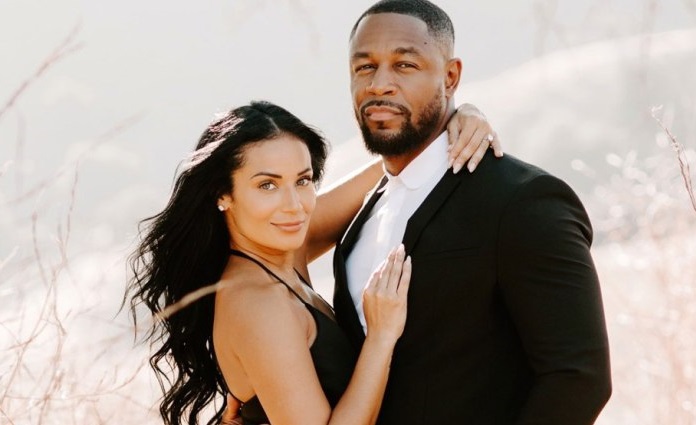 Like many celebrities, the music star has been romantically involved with a couple of women in the past which include the Love and Hip Hop star, Moniece Slaughter. However, his major publicized affair was the one with Zena Foster whom he had a long-term on and off relationship from 2005 before tying nuptial knots with her on July 22, 2018.
Prior to their marriage, the duo shared two children- Zoey and Zion. Asides his two children with Zena, Tank has three children from his previous relationships. Their names are Durrell Jr., Ryen and Jordan.