It goes without saying that other than Americans, the largest group of foreigners in Hollywood are Canadians, who have made the transition from their country's entertainment industry to the biggest entertainment industry in the world, Hollywood. There are many Canadians who have climbed to the summit of their career in Hollywood. Some have built a modest career primarily in TV with a little footprint on the big screen, such as Tanaya Beatty.
Tanaya Beatty is known for a variety of works in TV, such as The Night Shift and True Justice, and some movie roles like Rachel in The Twilight Saga: Breaking Dawn – Part 1. We will talk a little bit about Tanaya Beatty below, read on to learn more.
Who is Tanaya Beatty and How Old is She?
Tanaya Beatty was born on the 12th of February, 1991 in Canada, specifically in Vancouver, British Columbia. She was adopted by Italian parents and was raised by them, growing up in Midway, Nelson and Grand Forks.
She was five years old when she appeared in her first play, The Day the Moonfolk Landed. It was a minor role where she had just one line to say but it was more than enough for her to fall in love with the art of Acting. She went on to dedicate her life to studying the craft, including enrolling at the Vancouver Film School after she completed her high school education.
Before she became a full-time actress, Tanaya Beatty has worked in family centers and briefly studied psychology.
Movies and TV Shows
She made her debut appearance in 2011, marking the beginning of a dream she has had since she was a child growing up in Canada. She made her debut in the movie, The Twilight Saga: Breaking Dawn – Part 1. She did not make another appearance until the following year in 2012, when she appeared as a guest actress in an episode of Blackstone, playing the character, Sandra.
In the same year, she began to appear in one of her major roles yet, as Jessica Finch in True Justice. She played Rebecca in the show, Continuum, and Tammy in the movie, Words and Pictures in 2013.
Between 2012 and 2014, Tanaya Beatty played Caitlin Janvier in the show, Arctic Air. She played Mel in The 100 – in two episodes of the show. At the beginning of 2016, Tanaya appeared in a short movie, The Last Hunt as Crystal and later began to appear in The Night Shift, as Dr. Shannon Rivera, one of her major roles so far.
Tanaya Beatty is often considered one of the best actresses of Native American origins in Hollywood and she has shown she has the talent to be an A-lister through her movies and TV shows thus far, including other projects like Through Black Spruce, Hostiles, and Yellowstone, where she played Avery.
Career Achievements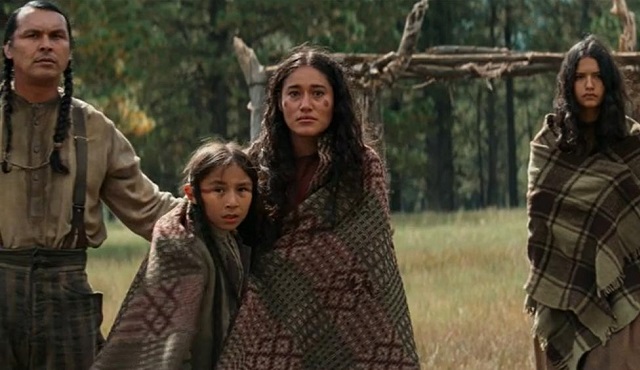 As far as career achievements go, Tanaya Beatty is yet to record anything significant other than her growing filmography, which has featured appearances in major projects like The Twilight Saga: Breaking Dawn – Part 1.
Additionally, through her career, she has been able to grow a personal net worth of over $1 million since she began her career as an actress.
Family Details
Tanaya Beatty is partly a Native American, a mother who is a descent of the Da'naxda'xw First Nations and a father who is of Himalayan descent. However, she wasn't raised by her birth parents and was instead, adopted and raised by an Italian family. Not much is known of her Italian family.
As for her own personal nuclear family, Tanaya Beatty is yet to have a family of her own, and so far, haven't been confirmed to be in a relationship with anyone since she became a recognizable member of Hollywood. At the moment, the closest thing to a piece of relationship news about her is a rumored relationship with the actor, Chris Pine.
Other Facts About Tanaya Beatty
Tanaya Beatty has a height of 5 feet 6 inches and a bodyweight of 64kg. She also has a body shape-defining measurement of 34, 25 and 35 inches for her bust, waist and hip sizes respectively. Additionally, she has dark brown eyes and black hair.
See Also: Lori Petty – Bio, Movies, Interesting Facts About The Orange Is the New Black Actress
We might not call Tanaya Beatty a social media behemoth but she does have a decent following, particularly on her Instagram account, @tanayabeatty, of over 15k followers.
Her great-grandmother was killed in a house fire in a reservation.