What is Tamar Braxton's net worth?
Tamar Braxton is a singer-songwriter, reality TV star, and actress who is worth $3 million as of 2021.
| Net Worth: | $3 Million |
| --- | --- |
| Salary: | $300,000 |
| Income Sources: | Multiple sources including rap music and endorsement deals, |
| Age/Date of Birth: | 46 years old (March 17, 1977) |
| Height: | 5 ft 2 in (1.58 m) |
| Nationality: | American |
| Last Updated: | 2021 |
Tamar is the youngest sister of the Braxton family which includes the most popular of them all – Toni Braxton. Born on March 17, 1977, in Severn, Maryland, Tamar began to sing as a toddler. Together with her older sisters, she sang in a church choir that was pastored by their father. Tamar, along with her four sisters – Toni, Tracy, Towanda, and Triana – formed a group named The Braxtons.
The Braxtons signed with Arista Records in 1989 and released their debut single "Good Life" in 1990. The single was commercially unsuccessful reaching #79 on the Billboard charts. The group's inability to be marketable was blamed on the obvious age difference between the sisters, causing Arista Records to annul their contract with the group. Older sister Toni won a recording deal with LaFace Records while the rest of The Braxtons were hired as backup singers.
In 1996, The Braxtons sans Toni released an album titled So Many Ways, a remixed single of the same name featured rapper Jay Z. After Tamar left the group to sign with DreamWorks records in 1998, the other sisters went their separate ways.
"Ridiculous" was supposed to be Tamar's debut solo album but the failure of the singles to gain airplay saw it being canceled, a self-entitled album "Tamar" would go on to become her debut solo album but its commercial failure caused DreamWorks to drop her off the label. Tamar returned to working with her sister Toni who had now gained worldwide recognition, she co-wrote and sang background vocals for five of Toni's album and even appeared in some videos.
A Breakdown of Tamar Braxton's Net Worth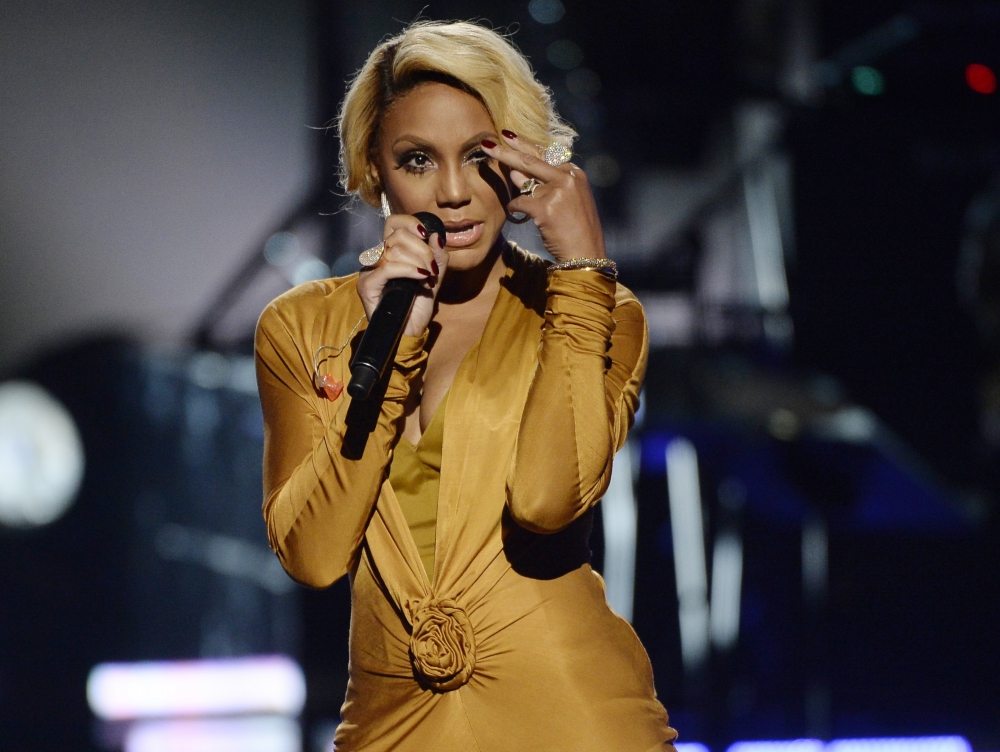 Tamar Braxton has her music career and reality TV shows to thank for her success. Due to her time in the limelight, fans have been curious about how much she makes from each of her different ventures.
Her Music Career Has Contributed Significantly To Her Net Worth
Tamar signed with Universal records in 2010 but after her first single under the label was unsuccessful, she was dropped. However, Tamar didn't give up on her music and her determination finally paid off. She signed with Epic records in 2013 and released her second solo album Love and War, the lead single and title track was released in 2012 and topped the US iTunes charts, subsequent singles performed fairly on the charts while the album itself was a commercial success in the US; it sold 144,000 copies and debuted at #2 on The Billboard 200. The album received a Grammy nomination for the Best Contemporary album while the lead single was nominated for Best R&B Song and Best R&B Performance.
Tamar has released two other studio albums – the Christmas album, Winter Loversland (2013) and Calling All Lovers (2015), both of which have been successful on the charts. In 2015, The Braxtons also released Braxton's Family Christmas, a Christmas album.
While it was never public record how much Tamar received when she signed to Epic Record, she revealed that she signed a $1 million contract to join Entertainment One in 2017. With her new label, she released her next album, Bluebird of Happiness.
Currently, the musician is speculated to make an annual salary of $970,000 from all her ventures, the most profitable of which is her music career. 
Her Reality TV Show, 'The Braxton Family Values', Is The Number 1 Show On The Network
The Braxtons reunited in 2010 when WE TV signed them and their mother for a reality TV series titled Braxton Family Values. The show quickly became the #1 rated show on the network leading the network to order more episodes and seasons.
Despite the success of the reality TV show, Tamar revealed that she and her family were reportedly being paid less than 75% of what the Kardashians were earning for their own family reality show. She made this revelation in 2020, when the Kardashian were earning a reported $4.5 million per season. In 2012, Tamar's sister, Toni, was said to make $15,000 per episode of the show; however, the salaries of the other cast members were not revealed. Despite this limited information, it is safe to assume that the others were paid an amount similar to Toni's salary.
Apart from her family's reality show, Tamar also appeared on Celebrity Big Brother in 2019. At the end of the season, Tamar was crowned winner and she took home the $250,000 grand prize.
Her Clothing Line Was Not The Hit She Thought It Would be
Tamar in November 2014 launched a clothing and shoe line, Tamar Collection. While the line was positively received by fans, the optimistic reception did not translate to sales. Less than a year after its launch, by July 2015, Tamar was forced to do an 80% sale of all items before eventually discontinuing the line. Based on this development, it is safe to say that she did not make any profits from her clothing venture.
Just to reiterate, Tamar Braxton has a net worth of $3 million, which she acquired through the following means:
From her music career, she notably earned $1 million when she signed with Entertainment One in 2017.
From her reality TV career, she is assumed to earn around $15,000 per episode, like her sister, Toni.
From Celebrity Big Brother, she won the 250,000 cash prize.
From her clothing line, she did not record any profit publicly and eventually had to discontinue the line.
Tamar Braxton Spent Her Fortune On Mansions And Luxury Condos
In 2013, Tamar Braxton and her then-husband, Vincent Herbert, bought a $10.5 million mansion in Calabasas. The impressive building was located in Mountain View Estates, a gated community. It had seven bedrooms, nine full bathrooms and two half bathrooms.
Vincent Herbert, who is a songwriter, has a net worth estimated at $3 million. With both of their accumulated net worth being relatively modest, they were not able to hold on to the mansion for long. They eventually had to sell it off at a loss.
In September 2020, the musician ended a relationship with David Adefeso, a financial guru she dated for 18 months after her marriage with Vincent Herbert fell apart. While they were together, the couple shared a luxury two-bedroom condo in Beverly Hills. Their residence was reported to cost a commanding $15,000 a month. Considering the fact the building comes with five gyms, two pools (an outdoor and indoor pool), a restaurant, a bar and a spa, it's not surprising that the rent was quite significant.
How Did Living Beyond Her Means Affect Her Wealth?
Despite a relatively successful career, Tamar Braxton has sadly made some financial decisions that ended up costing her significantly. For instance in 2013, she bought a $10.5 million mansion with her ex-husband, as previously mentioned. However, the house ended up being out of their means and they began to fall behind on their mortgage payments, eventually racking up $250,000 in debt.
They eventually had to put the house on the market in 2017, listing it for $15.995 million. With no takers at that amount, they then reduced the price to $15 million, and then $13.95 million. Even at the lowered amount, they were unable to sell the mansion and had no choice but to lower the prince once more to avoid foreclosure. They eventually sold off their mansion at $9.25 million, incurring a $1.25 million loss.
As a result of their financial issues, they had their cars and several other assets repossessed. Despite this set back, she was able to rebuild her career to its current status and acquire her current net worth of $3 million.
Tamar Braxton's Husband, Son, and Why She Filed For Divorce
Like her music career, Tamar's love story has had its ups and downs. The American musician has been married twice; her first marriage was with Darrell "Delite" Allamby, a Producer and songwriter who worked on her 2000 debut on the album tracks Money Can't Buy Me Love and Once Again. The two got married in 2001 but their marriage sadly began to fall apart barely two years after their wedding. On February 7, 2003, the couple officially signed their divorce papers due to Tamar lodging abuse allegations against Allamby.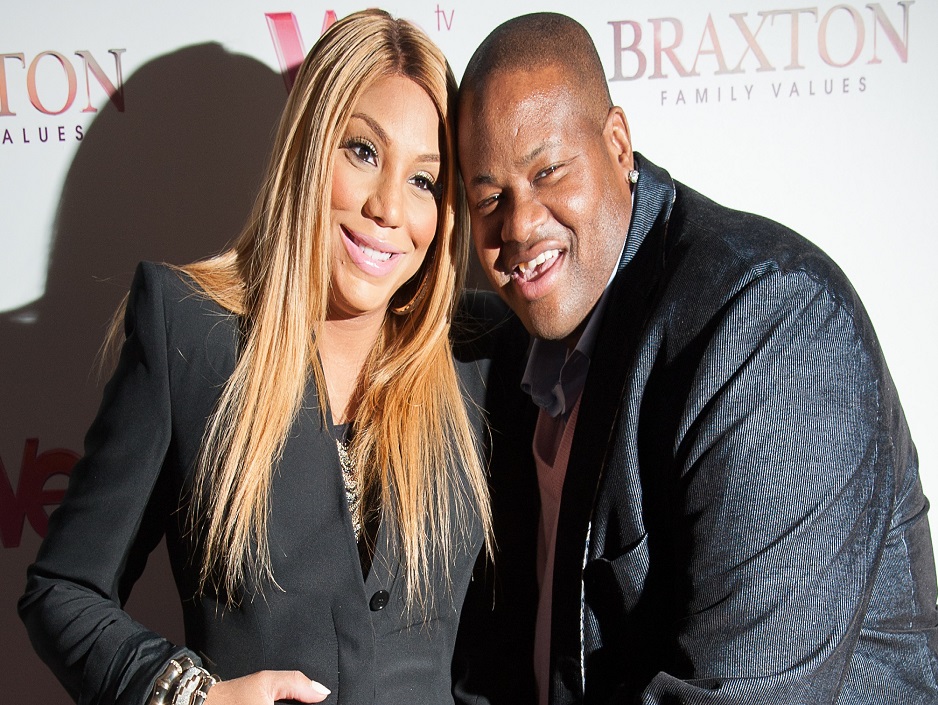 The same year, shortly after the end of her marriage with Allamby, Tamar met Vincent Herbert, a songwriter, record producer and founder of Streamline Records. Tamar met Vincent through one of her sisters and they dated for about five years before finally settling down and tying the knot on November 27, 2008. On June 6, 2013, almost five years after their wedding, the couple, who at the time seemed to be doing great together, had a son who they named Logan Vincent Herbert.
Tamar, alongside her husband, Vincent Herbert, starred in a spin-off of the family's reality show titled "Tamar & Vince". All seemed well with the two until October 2017, when Braxton filed for divorce from Herbert, citing "irreconcilable differences" and was seeking joint custody of their son.
Following her divorce filling, further investigation into their marital issues shows that, among other outstanding issues, Vincent had been secretive about his business dealings which landed him into series of financial crisis. Apparently, Vincent was poor at managing money and Tamar was always forced to clean up his financial mess.
Besides that, the couple seem to have other unresolved issues ranging from Tamar's failure to socialize and spend quality time with her husband, to Vincent's domestic violence. An example of their domestic violence issues dates back to August 2016 when the Police was invited into their Atlanta hotel after Vincent allegedly bit her hand during an argument.
Though Tamar Braxton is yet to make further comments about their divorce, Vincent seems open to reconciliation and proper dialogue with her. He is also open to marriage counselling to discuss their marriage and other issues relating to their relationship and their son, Logan.
Fact Check: Did She Really Undergo A Plastic Surgery?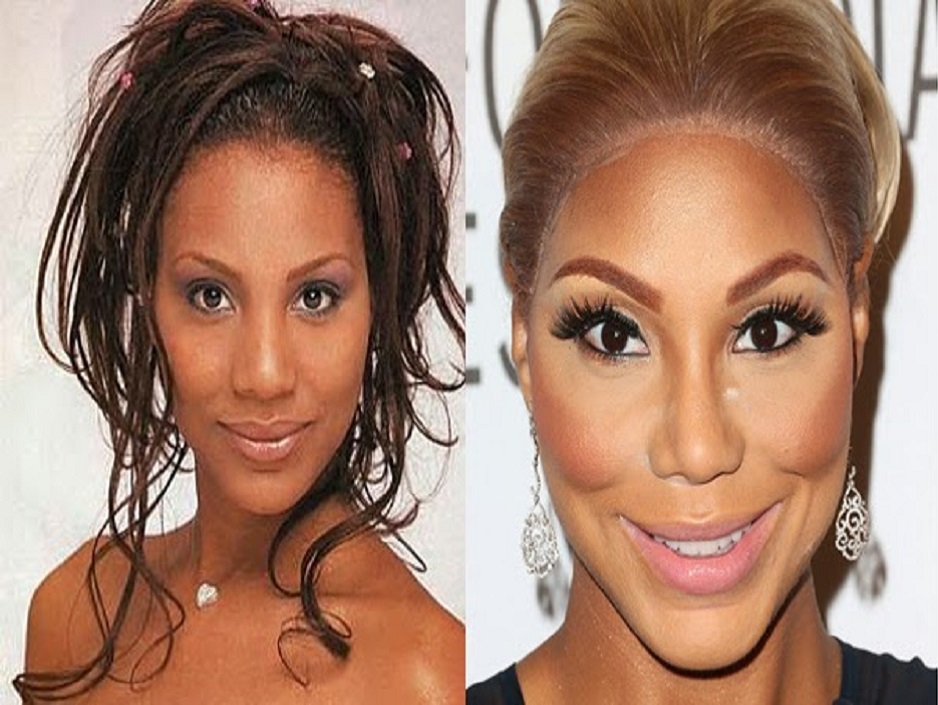 Tamar's sudden physical transfiguration came as a shock to millions of her fans with news flying that she had undergone a plastic surgery including a nose job, breast implant, facial filler and skin bleaching.
Tamar could have gone under the knife just to look younger like most celebrities do, but in a confession during an interview with Black Enterprise, the reality star revealed that she underwent a nose surgery for medical reasons. According to her, she was born without a cartilage in her nose, a rare health condition which her father also had. She claimed that the surgery helped her to correct all breathing and snoring problems she had. Besides her nose job, Tamar has repeatedly denied all other plastic surgery rumours including breast augmentation and cheek filling.
Profile Summary
First Name:
Tamar
Last Name:
Braxton
Estimated Net Worth:

$3 Million
Salary:
$300,000
Source of Wealth:
Multiple sources including rap music and endorsement deals,
Last Updated:

2021
Also Known As:

Tay; Tay Tay
Sex/Gender:

Female
Profession:

Actor, Singer-songwriter, Dancer, Presenter, Television presenter
Famous For:
Braxton Family Values
Colleges/Universities Attended:

N/A
Educational Qualifications:

N/A
Religion:

Christianity
Birthday & Zodiac

Age/Date of Birth:

46 years old (March 17, 1977)
Zodiac Sign:
Pisces
Birth Place:

Severn, Maryland, U.S.
Nationality:
American
Ethnicity/Race:

Half African-American and half Native American
Country of Residence:

The United States of America (USA)
Physical Attributes

Height:

5 ft 2 in (1.58 m)
Weight:

Weight -75 kg
Eye Colour:

Brown
Hair Color:

Brown
Other Body Measurements:

Breast: 38inches
Waist "29inches
Bjps "40inches
Relationships

Marital Status:

Single
Spouse/Partner:

In relationship with David Adefeso (2020)
Previously married Vince Herbert (27 November 2008 - 16 July 2019),
Delite Allamby (26 May 2001 - 7 February 2003)

Family and Relatives

Father:

Michael Conrad Braxton
Mother:
Evelyn Braxton
Children:

Logan Vincent Herbert (June 6, 2013)
Siblings:
Toni Braxton (Sister)
Traci Braxton (sister)
Trina Braxton (sister)
Towanda Braxton (Sister)
Michael Conrad Braxton Jr. (Brother)
Other Relatives:

Denim Cole Braxton-Lewis (Nephew),
Eric Mojica (Nephew)
Kevin Surratt Jr. (Nephew)
Brooke Carter (Niece)