T-Pain is an American singer, rapper, songwriter and producer. He has about 60 hit songs to his name including I'm 'n Luv Wit a Stripper and Bartender.
The auto-tune pioneer has sold over 16 million copies worldwide and has over 50 million digital downloads. He has won 2 Grammy Awards with Kanye West and Jamie Foxx. Here is a look at his journey to fame and wealth.
Facts About T-Pain's Bio and Career
T-Pain was born Faheem Rashad Najm on September 30, 1985, in Tallahassee, Florida. His moniker T-Pain is short for "Tallahassee Pain", a name influenced by the struggles he encountered growing up in the town. His love for music was formed at the age of 3 when a family friend took him to visit his recording studio. His passion for music grew rapidly and at the age of 10, T-Pain had transformed his bedroom completely into a mini recording studio, with a beat machine, four-track recorder and a keyboard.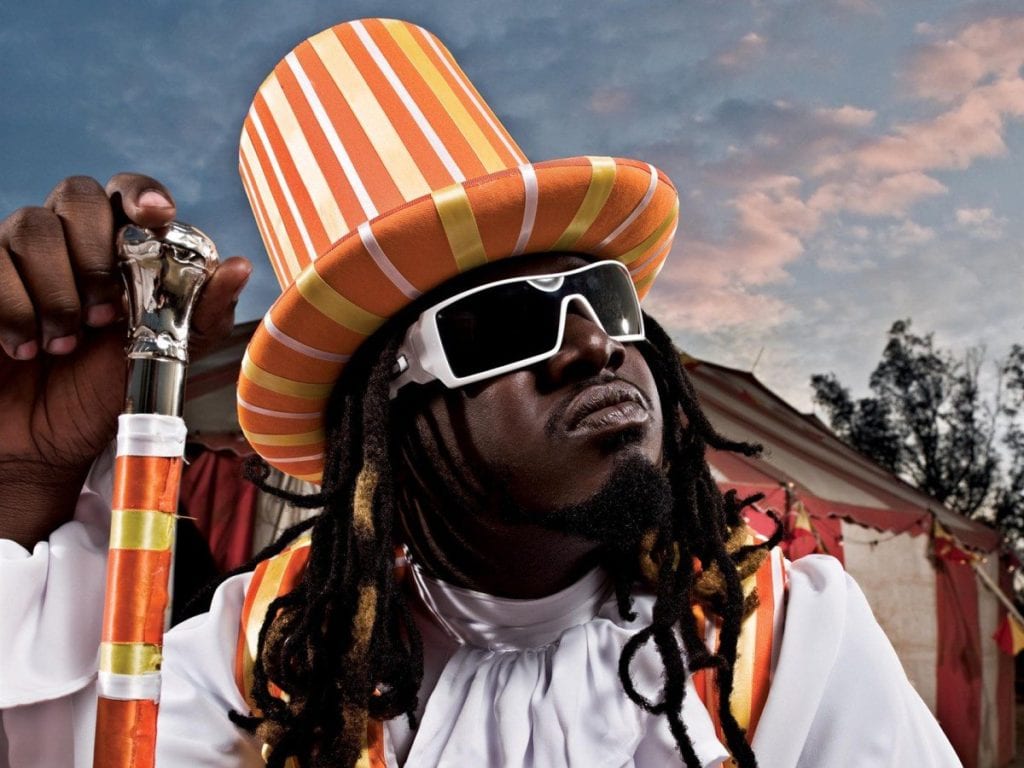 As a member of a rap group named Nappy Headz, T-Pain in 2004 recorded his version of Akon's I'm Locked Up titled I'm Fucked Up. Fortunately, rapper Akon heard it, loved it and signed T-Pain to his Konvict Music record label. T-Pain was well prepared for the opportunity as his debut single I'm Sprung released in August 2005 became an instant hit. It peaked at number 8 on the coveted Billboard Hot 100 selling over 1 million copies.
T-Pain's sophomore single I'm 'n Luv Wit a Stripper was even more successful, reaching number 5 on the Billboard Hot 100. The success of the singles was succeeded by his debut album Rappa Ternt Sanga which reached number 33 on the Billboard 200 and sold over 500,000 copies.
T-Pain Career Earnings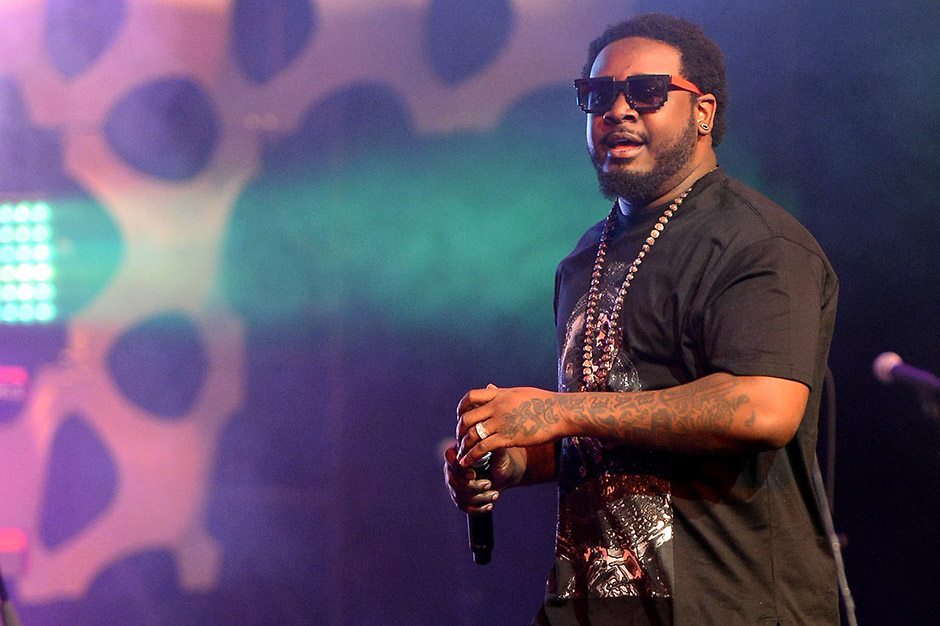 By 2005, T-Pain has made enough money to establish his own record label named Nappy Boy Entertainment. His sophomore album Epiphany featured the hit singles Buy U a Drank (Shawty Snappin') and Bartender. It peaked atop the Billboard 200 charts and sold almost a million copies.
T-Pain was further thrust into the limelight in 2008 after he won a Grammy Award thanks to his feature on Kanye West's Good Life. The song also brought him his first BET Award in 2008. He was also the host of the 2008 BET Awards. That same year, he released his third studio album, Thr33 Ringz for the first time under his Nappy Boy Entertainment.
Due to a corresponding sold-out North America tour titled Thr33 Ringz Tour, as well as his countless shows, thanks to his multiple features with other popular acts, His earnings got the attention of Forbes Magazine. He made his debut on Forbes' third-ever list of Hip-Hop Cash Kings with a paycheck of $15 million earned over the space of 12 months. He became the 9th highest paid rapper.
T-Pain's continued exploits saw him appear on the list in 2010 with $6 million earned and in 2011 with a $5 million paycheck. During these periods, T-Pain snapped his second Grammy Award for the song Blame It (with Jamie Foxx). Also, his toy, I Am T-Pain Microphone made it to the stores selling at $40 each.
His 4th studio album Revolver included the hit single 5 O'Clock (with Wiz Khalifa) and Best Love Song (with Chris Brown).
The star's 5th studio album Stoicville seems to be stalling forever. However, the rapper is by no means done with music. The auto-tune king continues to bank through shows and sold-out concerts. In a 2015 interview with Forbes, he disclosed his perspective on the business of music. He said that artists don't directly make money from a song, but through the concerts that they are able to land as a result of the song's popularity.
In addition to music, T-Pain like every savvy rapper in the music industry has got a couple of business ventures running. Back in 2009, he launched his Apple App, I Am T-Pain by Smule which allows users to use his style of auto-tune in Karaoke. He is the co-owner of a sparkling wine brand named Moskato Life. Also, he owns a car customization shop, Auto Extremes, in Conyers, Ga. His Nappa Boy Entertainment record label continues to thrive.
T-Pain is also a car aficionado with a collection of over 30 worth $4 million. With all his record sales, performance fees, sold-out concerts, and as well, his several business ventures, T-Pain is estimated to be worth $35 million.
T-Pain House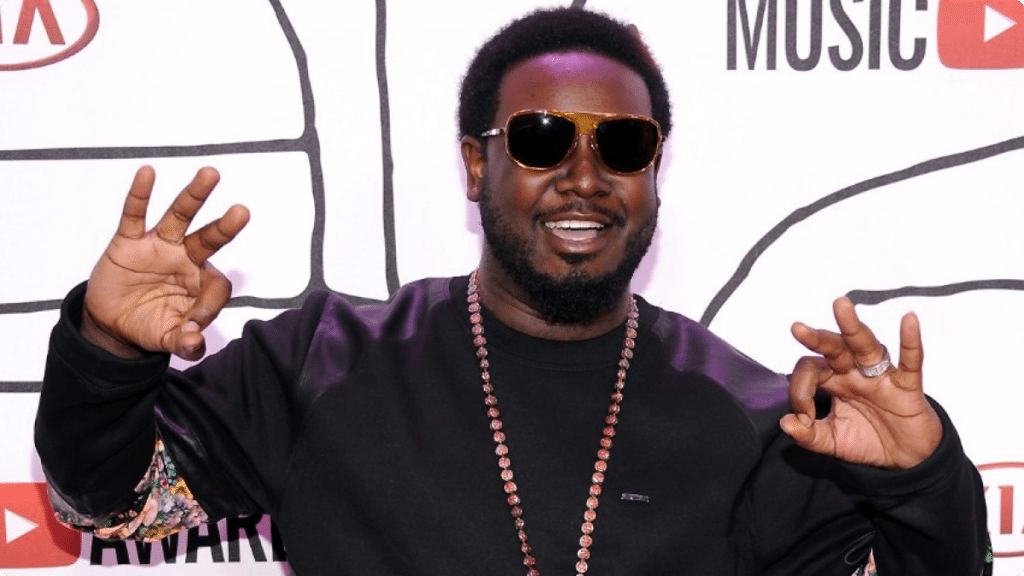 With millions of dollar at T-pain's withdrawal, the singer scooped up a real estate property worth $1,320,000 in June 2007. Located in Duluth, Georgia Winfield on the River gated Subdivision, the home has five bedrooms, five full bathrooms and a half bathroom. It also has a swimming pool, a spacious parking lot, sports room, home office and lots more. It was built from 2000 to 2001.
Is T-Pain Married To A Wife?
Apparently, T-Pain has been having a blissful marriage so far. He got married to Amber Najim since 2003 even before he became a sensation. And, from the look of things, they have been living peacefully. They share three children; a daughter and two sons.
Height and Body Measurement
You are right to call T-pain a handsome-looking dude for his unique features including his black hair and dark brown eyes. However, there are no verifiable body measurements for T-pain. Nevertheless, reports have it that the star weighs 75kg (165 pounds) and, is standing at 5 ft 8 inches (173cm).

Fact Check: We strive for accuracy and fairness. If you see something that needs updating,