T-Pain Net Worth $35 million: T-Pain is an American singer, rapper, songwriter and producer. T-Pain has about 60 hit songs to his name including "I'm 'n Luv (Wit a Stripper)" and "Bartender." The auto-tune pioneer has sold over 16 million albums worldwide and has over 50 million digital downloads. He has won 2 Grammy Awards with Kanye West and Jamie Foxx. Thanks to record sales, performance fees, sold-out concerts, as well as a couple of business ventures, T-Pain is estimated to have a net worth of $35 million. Here is a look at his journey to fame and wealth.
T-Pain Net Worth: Music Career Beginnings
T-Pain was born Faheem Rashad Najm on September 30, 1985, in Tallahassee, Florida. His moniker T-Pain is short for "Tallahassee Pain", a name influenced by the struggles he encountered growing up in the town. T-Pain's love for music was formed at the age of 3 when a family friend took him to visit his recording studio. His passion for music grew rapidly and at the age of 10, T-Pain had transformed his bedroom into a mini recording studio, complete with a beat machine, four-track recorder and a keyboard.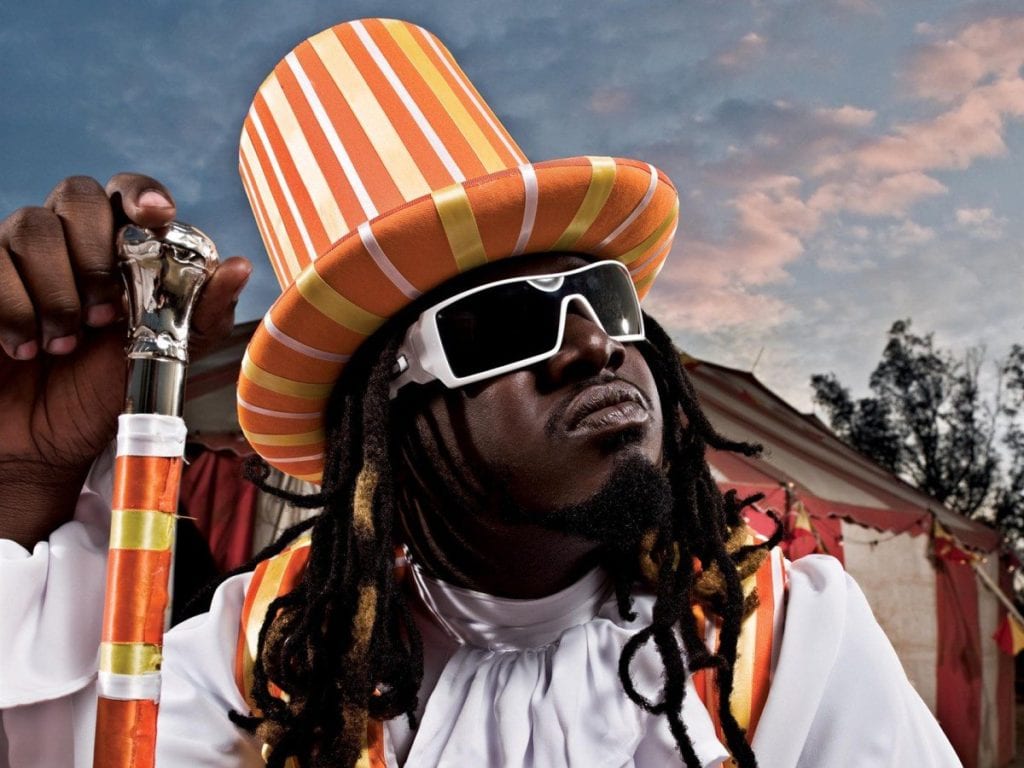 As a member of rap group named Nappy Headz, T-Pain in 2004 recorded his version of Akon's "I'm Locked Up" titled "I'm Fucked Up." Fortunately, rapper Akon heard it, loved it and signed T-Pain to his Konvict Music record label. T-Pain was well prepared for the opportunity as his debut single "I'm Sprung" released in August 2005 became an instant hit. It peaked at #8 on the coveted Billboard Hot 100 selling over 1 million copies.
T-Pain's sophomore single "I'm 'n Luv (Wit a Stripper)" was even more successful, reaching #5 on the Billboard Hot 100. The success of the singles was succeeded by his debut album "Rappa Ternt Sanga" which reached #33 on the Billboard 200 and sold over 500,000 copies.
T-Pain Net Worth: More Success, Earnings, Forbes Debut
By 2005, T-Pain has made enough money to establish his own record label named "Nappy Boy Entertainment." His sophomore album "Epiphany" featured the hit singles "Buy U a Drank (Shawty Snappin')" and "Bartender". It peaked atop the Billboard 200 charts and sold almost a million copies.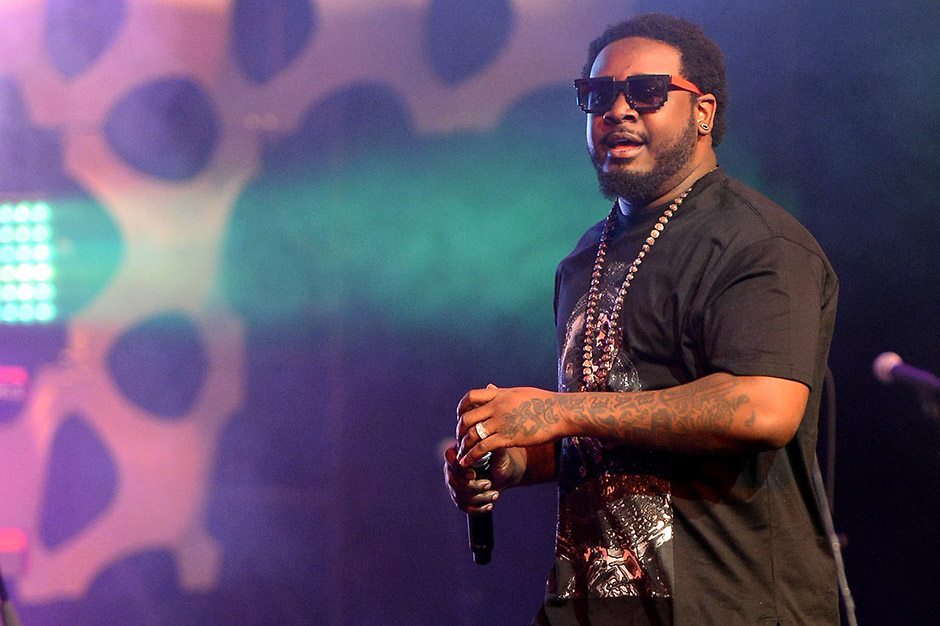 T-Pain was further thrust into the limelight in 2008 after he won a Grammy Award thanks to his feature on Kanye West's "Good Life." The song also brought T-Pain his first BET Award in 2008. He was also the host of the 2008 BET Awards. That same year, T-Pain released his third studio album "Thr33 Ringz" for the first time under his Nappy Boy Entertainment.
Thanks to a corresponding sold-out North America tour titled "Thr33 Ringz Tour", as well as countless shows played due to his multiple features with other popular acts, T-Pain's earnings got the attention of Forbes Magazine. He made his debut on Forbes' third-ever list of Hip-Hop Cash Kings with a paycheck of $15 million earned over the space of 12 months. He became the 9th highest paid rapper.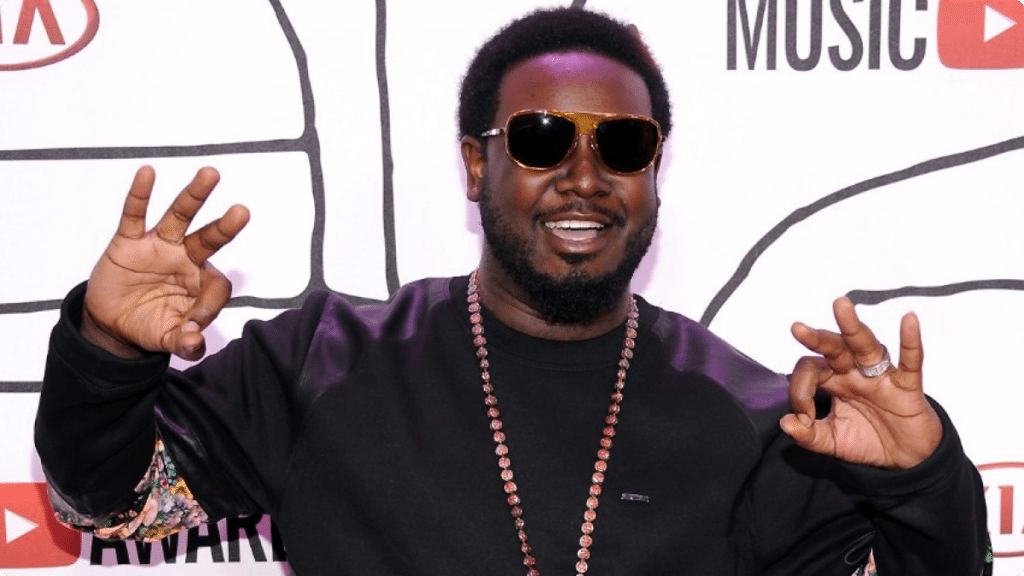 T-Pain's continued exploits saw him appear on the list in 2010 with $6 million earned and in 2011 with a $5 million paycheck. During these periods, T-Pain snapped his second Grammy Award for the song "Blame It" (with Jamie Foxx). Also, his toy "iAm T-Pain Microphone" made it to the stores selling at $40 each.
T-Pain's 4th studio album "Revolver" included the hit single '5 O'Clock' (with Wiz Khalifa) and "Best Love Song" (with Chris Brown).
T-Pain Net Worth: Recent Endeavours
T-Pain's 5th studio album "Stoicville" seems to be stalling forever, however, the rapper is by no means done with music. The auto-tune king continues to bank through shows and sold-out concerts. In a 2015 interview with Forbes, T-Pain disclosed his perspective on the business of music. He said that artists don't directly make money from a song but through the show's they are able to land as a result of the song's popularity.
The rapper also noted that for him, music isn't really about the money. When asked in the same interview about the 3 pieces of advice for entreprenuers, he said:
Find something to do it for besides money because that goes away. Find something that you can truly do it for whether it's a family member or even just to prove a point. Just do not do it for money because it will destroy your life. That's not just for music though that's just a bad way of doing business because it will leave you unfulfilled. Do not do it for money. I can't stress that enough……. Do something you actually enjoy. Get a career not a job.
T-Pain Net Worth: Business Ventures
In addition to music, T-Pain like every savvy rapper in the music industry has got a couple of business ventures running. Back in 2009, he launched his Apple App "I Am T-Pain" by Smule which allows users to use his style of auto-tune in Karaoke. T-Pain is the co-owner of a sparkilng wine brand named Moskato Life. He owns a car customization shop, Auto Extremes, in Conyers, Ga. His Nappa Boy Entertainment record label continues to thrive.
T-Pain is a car aficionado with a collection of over 30 worth $4 million. He shares two children with his wife Amber Najm whom he married in 2003 even before he became a sensation.