With the emergence of super smart technologies, the traditional use of the pen on paper has obviously been put on a back burner. Its place in our hands and hearts have been overtaken by the influx of sophisticated smartphones and giant tablets with their own smart pens and handy apps. However, with the invention of Styljoux's new Luxury super-pen, we could be set to write a new story about the pen.
As everything else from watches to toothbrushes have recently been given the upgrade to innovative technological advancement, one man Lunal Giumali, who happens to be a penficionado has decided that the pen would not be overlooked.
For this reason and to woo the world's pen connoisseurs, his company Styljoux spent years to craft and design a new brand of luxury super-pens which adopts mechanisms from the world of watches.
The Styljoux comes in two collections, there is the Le Calibre and the Flamingo collections.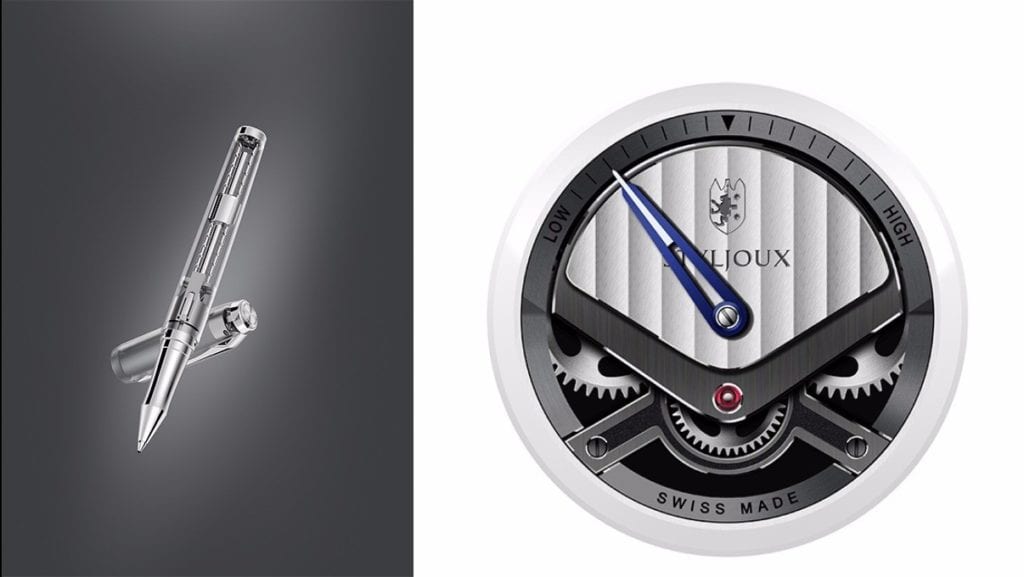 Le Calibre uses the balance adjustment mechanism. What that simply means is that if the grip feels uncomfortable, you can change the center of the mass to suit by twisting the ring on top of the barrel, this will move the position of the interior oscillating weight up and down, until you get your fit. The exact position of the weight can be read from the watch-like dial found on the extremity of the pen.
The Flamingo collection takes the conventional form of pens dressed in pure and fluid lines, but there is more to it than meets the eye. It comes equipped with proximity alarms which can be connected to your phones. With this innovative mechanism, you need not worry about the whereabouts of your pen when misplaced, all you need do is press some buttons on your smartphone and your super-pen will come calling.
There are three closing mechanisms to choose from, they include; screw pushed and vacuum-held. The user can also choose whether the clip is to remain fixed or hinged.
Styljoux's super pen comes in different materials ranging from transparent hard resin, titanium, carbon fibre, ceramic, steel, magnesium alloy and sapphire.
See Also: The $500,000 24k Gold Skull Armchair 
The most advanced and sophisticated of all is the sapphire SM005 model which is milled completely from one pure sapphire crystal which as you already know is scratch-resistant. It features electro-plasma, five corundum functional jewels, and tungsten-carbide monobloc oscillating weight previously mentioned. The sapphire SM005 is limited to only 10 units and will set interested buyers back > £50,000.
Here is what the pen maker Lunal Giumali said about his luxury piece;
The Styljoux brand is the culmination of my passion for pens and micro-mechanics. Our pens are the perfect choice for the discerning man who wants a writing instrument that is stylish yet forward-looking. A perfect match for your luxury mechanical watch to help you navigate modern life in style.
Place Your Orders at styljoux.com.