Stevie Wonder Net Worth: $110 million. Stevie Wonder is an American singer, songwriter, multi-instrumentalist, and record producer. After birth complications left him blind, Wonder went on to beat all odds to become one of the most talented musicians the world has ever seen. He has sold over 110 million records worldwide with over 30 Top 10 hits under his belt. Stevie Wonder has won 25 Grammy Awards making him the most awarded solo artists of all time. Here is everything about his rise to fame and wealth.
Stevie Wonder Net Worth: How He Started
Stevland Hardaway Morris was born on May 13, 1950, in Saginaw, Michigan. A premature baby, Stevie had to spend some days in the incubator. Unfortunately, excess oxygen in the incubator led to complications that left him permanently blind. With no sight, Stevie developed an increased sensitivity towards the sound which fueled his interest in music. At an early age, he began playing the piano, harmonica, and drums. Stevie quickly became a child prodigy showcasing his talents in his Detroit church, on the streets, and at parties.
At the age of 11, Wonder grabbed the attention of Motown CEO Berry Gordy who signed him to his first ever record deal. According to the contract, Wonder's royalties were to be held in a trust until he turned 21. Stevie worked with Motown producer Clarance Paul who named him "Little Stevie Wonder," birthing his lifelong stage name. Wonder received a weekly stipend of $2.5 from Motown.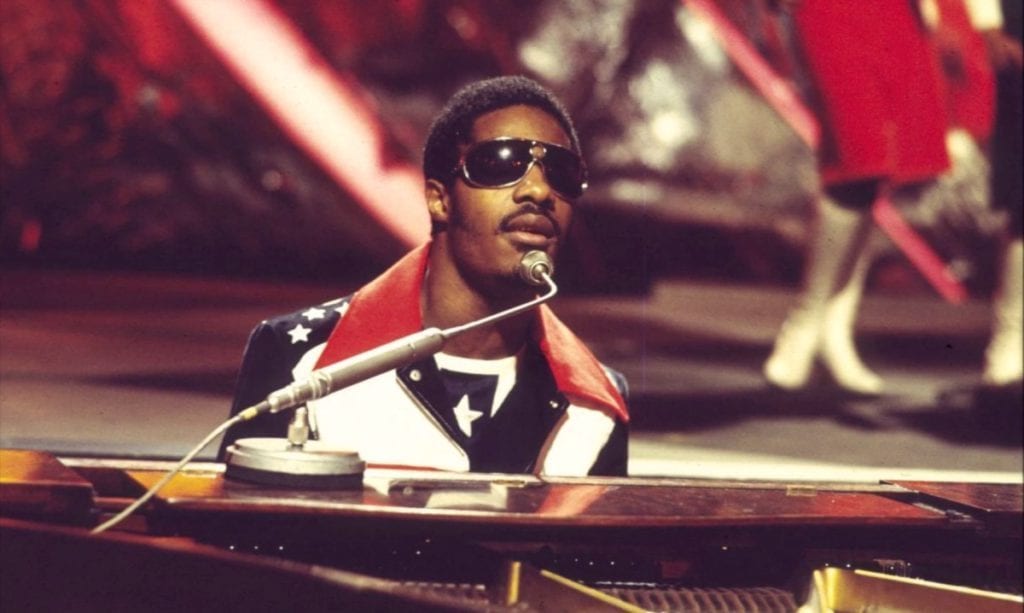 See Also: Whitney Houston Net Worth
Stevie Wonder Net Worth: Music Break
Wonder's music career may seem blissful from afar but it wasn't without hiccups. His success was not immediate. Wonder had to persevere through the mild success of his first, two albums. His first major hit came at the age of 13 with the single "Fingertips" which reached No. 1 on the Billboard Hot 100, making Wonder the youngest artists in history to top the charts.
However, it seemed like Stevie would become one of those one-hit wonders when he struggled to match his initial success. Even Motown considered releasing him from the contract. However, they decided to take a chance on him. At this point, Stevie honed his singing, songwriting and piano skills.
After dropping Little from his name, Stevie regained glory with hits like "Uptight (Everything's Alright)" and "Blowin' in the Wind." With minor bumps in the road, Wonder ended the 1960s with a strong foot.
See Also: Michael Jackson Net Worth
Stevie Wonder Net Worth: Continued Success And Legacy
Wonder's career took the world by storm from the early 70s. After his initial contract expired in 1971, Wonder worked independently before resigning to Motown on an unprecedented 120-page contract that gave him total control of his works and greatly increased his royalty rate. 1n 1971, Wonder earned $21 million from the deal.
Throughout the 70s, Wonder enjoyed the most consistent success of his career. His 1972 album "Talking Book" was tremendously successful. It spawned the hit songs "Superstition" and "You Are the Sunshine of My Life" which both brought him 3 Grammy Awards. Stevie toured alongside the Rolling Stones in support of the album, exposing him to a wider audience.
His next album "Innervision"s (1973) won 3 Grammy Awards including album of the year. In the midst of paradise, tragedy struck when Wonder was involved in a ghastly car accident. Like all other hurdles in his life, he overcame and returned stronger with "Fulfillingness' First Finale" (1974) and "Songs in the Key of Life" (1976). Both albums each garnered 3 Grammy Awards. The later contained some of Wonder's most evergreen hits.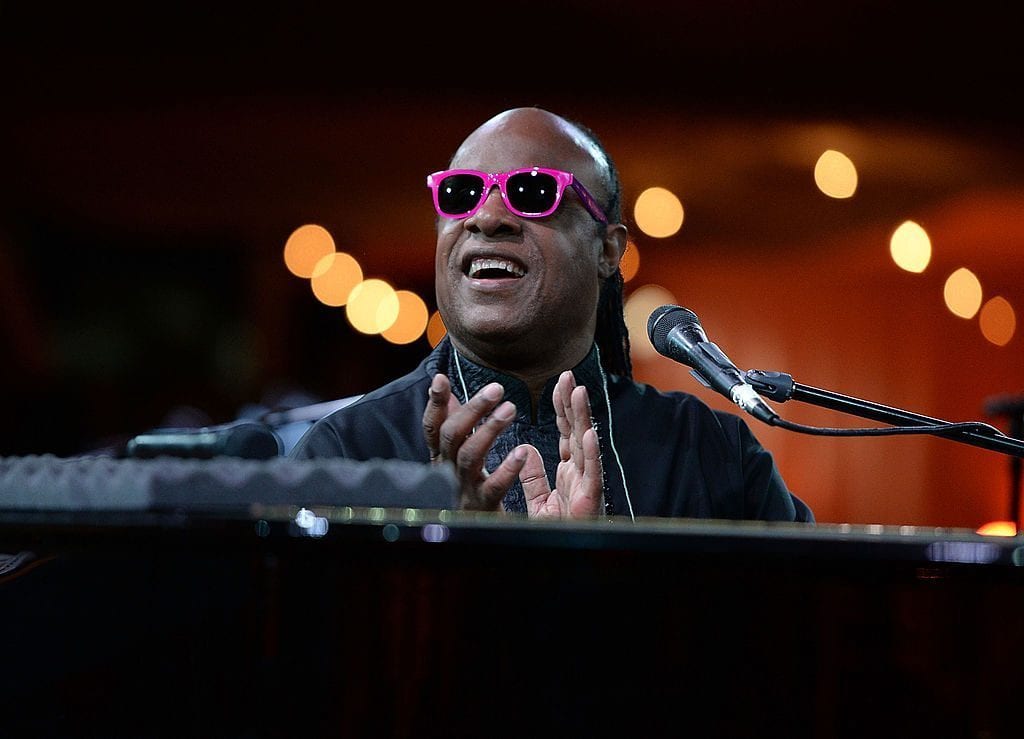 See Also: Tina Turner Net Worth
After going on a 3-year hiatus, Wonder returned in the 80s with even more commercial success. His studio album Hotter than July (1980) became his first platinum-selling album. The album's single "Happy Birthday" helped Wonder successfully campaign for Dr. Martin Luther King's birthday to become a national holiday.
As years passed, Wonder became less prolific. However, he continued to collaborate a wide array of artists. Wonder was also successful on the road. He is said to have performed sold-out concerts in every country he has toured.
See Also: Prince Net Worth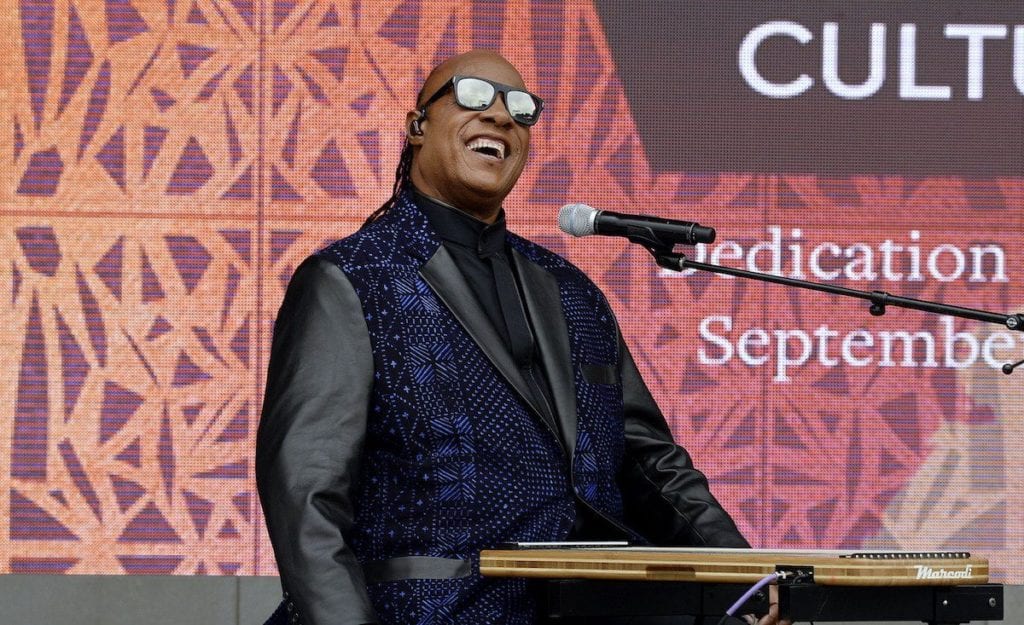 Stevie Wonder Net Worth: Wives, Divorce, Others
Stevie Wonder has married thrice and divorced twice. He has fathered 9 children with 5 women. His first marriage was in 1970 to fellow Motown artist Syreeta Wright. The pair amicably called it quits in 1972. Wonder's next marriage was in 2001 to fashion designer Kai Millard. They separated in 2009 and officially divorced in 2012. Wonder was ordered to pay her $25,000 per month for the support of their two sons Kailand and Mandla. Millard also received a slice of his wealth.
After separating from his second wife, Wonder began dating Tomeeka Robyn Bracy whom he married in 2017. The couple shares two children.