Steven Tyler is an American singer, songwriter, and multi-instrumentalist. He rose to fame in the early 1970's as the frontman of Boston-based rock band, Aerosmith which he formed in 1969.
Most of Tyler's wealth stems from the success of Aerosmith which prides itself as America's best-selling hard rock band of all time with over 150 million records sold worldwide, including over 70 million in the US alone.
The Demon of Screamin went solo in 2015, releasing his debut solo album in 2016. The high-energy performer has made guest appearances on numerous TV shows. From 2011 to 2012, he served as one of the judges on American Idol.
Early Life adn Career
Steven Tyler was born Steven Victor Tallarico on March 26, 1948, in Manhattan, New York. Tyler began playing the drums as a kid, taking after his father Victor A. Tallarico who was a classical musician, pianist and music teacher. As Steven grew, so did his interest in music. He dabbled in songwriting and continued playing drums in numerous rock bands.
Tyler attended his first Rolling Stones concert as a teenager in 1965 where he got the chance to photograph with Mick Jagger. He attended a local show in Sunapee, New Hampshire in 1969 where he was immediately drawn to the performance of a band named Jam Band which consisted of Joe Perry (guitars) and Tom Hamilton (bass). In 1970, Tyler met with the duo and they all decided to form a band together with Tyler as the lead singer and primary songwriter. They recruited other members and formed what would become the legendary "Aerosmith."
Later in 1970, The bandmates moved to Boston where they all lived in the same apartment. The same year, they performed their first gig as a band.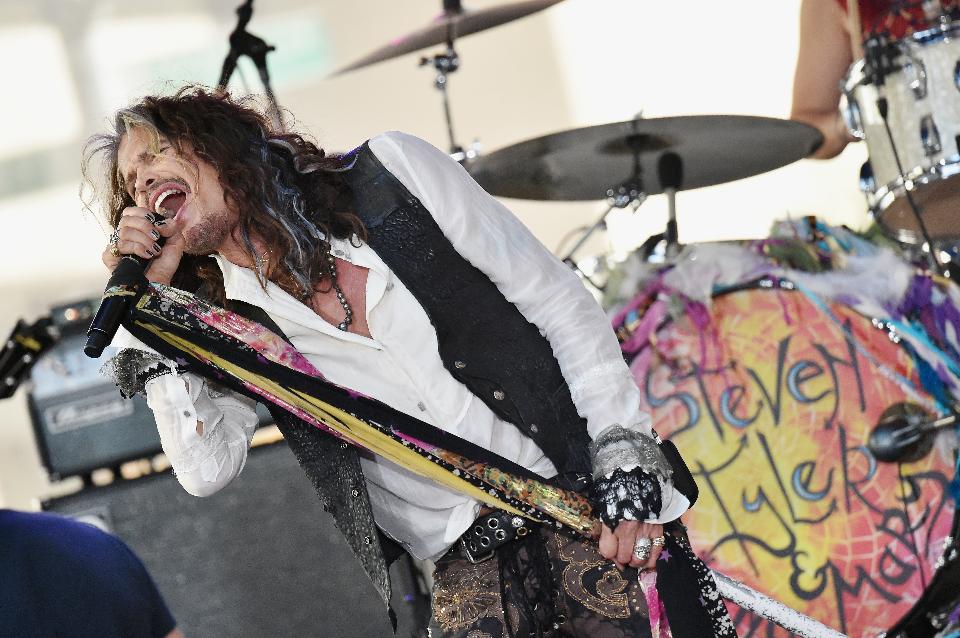 After 2 year's of performing together, Aerosmith landed a record deal with Columbia Records in 1972. The following year, they released their debut self-titled album. The album performed moderately on the charts reaching #21 on the Billboard 200 in 1973. However, after their major breakthrough with their third studio album "Toys in the Attic" (1975), Aerosmith was propelled into the mainstream. Their success attracted much attention to their previous works including their single "Dream On" which was re-issued in 1976 to much success peaking at #6 on the Billboard Hot 100, making it their first major hit.
"Toys in the Attic" reached #11 on the Billboard 200 and was certified Gold in the year of its release. By 2002 it was certified 8X platinum by the RIAA, selling over 8 million copies to become their most successful LP in the US. Aerosmith cemented their success with the release of their fourth studio album "Rock" in 1976. It peaked at #3 on the Billboard 200 and within a year of its release, it was certified platinum.
See Also: Paul McCartney Bio, Age, Wife, Kids, Dead or Alive
Steven Tyler Net Worth
Steven Tyler's net worth is estimated at over $130 million. Of course, a major bulk of this wealth comes from Aerosmith's success which continued soaring by the year. Their popularity helped them with touring as they were able to sell out massive venues.
However, by the early 1980s, the bandmates became their own undoing after finding themselves entangled with drug addiction. Their productivity greatly waned leaving them as only a shadow of their former selves. In a bid to get back in the saddle, they each decided to check into rehab and by 1986, every member cleaned up their acts and launched a comeback initiated by an appearance on Run–D.M.C.'s cover of their own song "Walk This Way" which became an international hit.
Aerosmith went on to establish themselves to the Generation X as well as the Millennials. They were inducted into the Rock and Roll Hall of Fame in 2001. In 2013, Tyler and fellow bandmate Joe Perry were inducted into Songwriters Hall of Fame. In total, Aerosmith has 25 gold albums, 18 platinum albums, and 12 multi-platinum albums.
After decades of playing with Aerosmith, Tyler went solo as a country artist in 2015 releasing his debut solo album "We're All Somebody from Somewhere" (2016) which was preceded by the lead single "Love Is Your Name". In an interview with Howard Stern in 2016, Tyler revealed that Aerosmith would be holding their "farewell tour" in 2017 which could last for 2 years or "last forever". As common with supposed "farewell tours", Aerosmith stands to bank big as tickets are bound to sell like hotcakes and packed venues to give Super Bowl the run for its money.
Steven Tyler also made some neat earnings when he served as a judge on American Idol for two seasons from 2011 – 2012. He chose not to continue with the judge duties stating that he had to leave his "mistress" (Idol) to return to his first love – music with Aerosmith.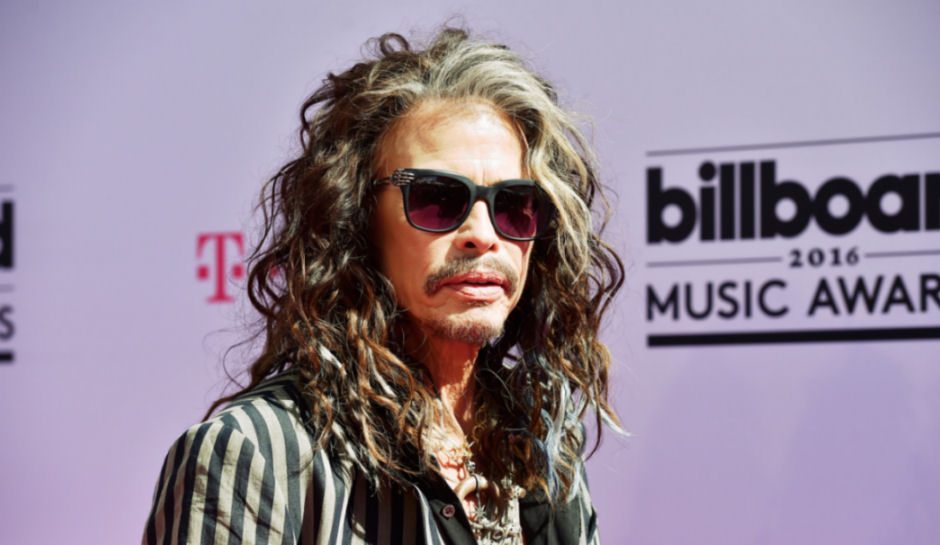 Tyler's autobiography "Does The Noise In My Head Bother You?" released in 2011 became a New York Times best-seller. The tell-all book recounts Tyler's numerous wild escapades.
In 2006, Tyler's career was threatened by a throat problem. He successfully underwent a throat surgery to fix the problem. The same year, Tyler revealed he had been living with Hepatitis C, for 11 years after being diagnosed in 2003.
Tyler has four children (three daughters and a son) from three different women. In February 2017 he auctioned his Hennessey Venom GT Spyder (valued in 2012 at over $1 million) for $800,000. He donated the entire proceeds to Janie's Fund which helps vulnerable girls who have suffered abuse and neglect.
Who Are Steven Tyler's Wife and Kids?
Steven Tyler is rumoured to be engaged to his much younger girlfriend, Aimee Preston. Should the two get married, the 28-year-old would be his third wife. He was previously married to model Cyrinda Foxe from 1978 to 1988 and another, Teresa Barrick who he married in 1988 and got divorced from in 2006.
Steven Tyler has three kids from his relationships with Foxe and Barrick. His first, a daughter was with Cyrinda Foxe. Her name is Mia Tyler. The remaining two, Chelsea and Taj Monroe were with Teresa Barrick.
Is He Gay?
One of the revelations from Steve Tyler's highly acclaimed memoir "Does the Noise in My Head Bother You?" was the fact that although he had a homosexual tryst in his youth, it just did not take. So the rockstar is definitely, not gay.
A lot of guesses on the height of the singer abound and they are not helped by his style choice of high heeled boots. Steven Tyler, however, stands at 1.77m.