Stephen King is an American contemporary horror and supernatural fiction writer who has sold over 400 million copies of his materials, making him one of America's most successful authors.
With a career that spans over 5 decades, Stephen King has earned over $450 million from his works with a net worth that is estimated at $500 million
A plethora of his books have been adapted into movies, most notably "The Shining", "The Shawshank Redemption" and "Carrie". He also publishes under the pseudonym Richard Bachman. One of the world's highest-paid authors, King's annual earnings can peak as high as $45 million.
How Stephen King Progressed to Become a World-Renowned Author
Stephen Edwin King was born on September 21, 1947, in Portland, Maine. Young Steve at the age of 2 was left to the sole care of his mother after his father abandoned the family. His mother managed through hardscrabble jobs to fend for him and his older brother, David.
As a teenager, King became a frequent reader of Entertainment Comic's horror fiction and began writing his own books for fun. He soon began publishing his works in his brother's newspaper known as Dave's Rag. His first independently published book was titled "I Was a Teenage Grave Robber." King won his first of many accolades as a teenager. It was a Scholastic Art and Writing Award.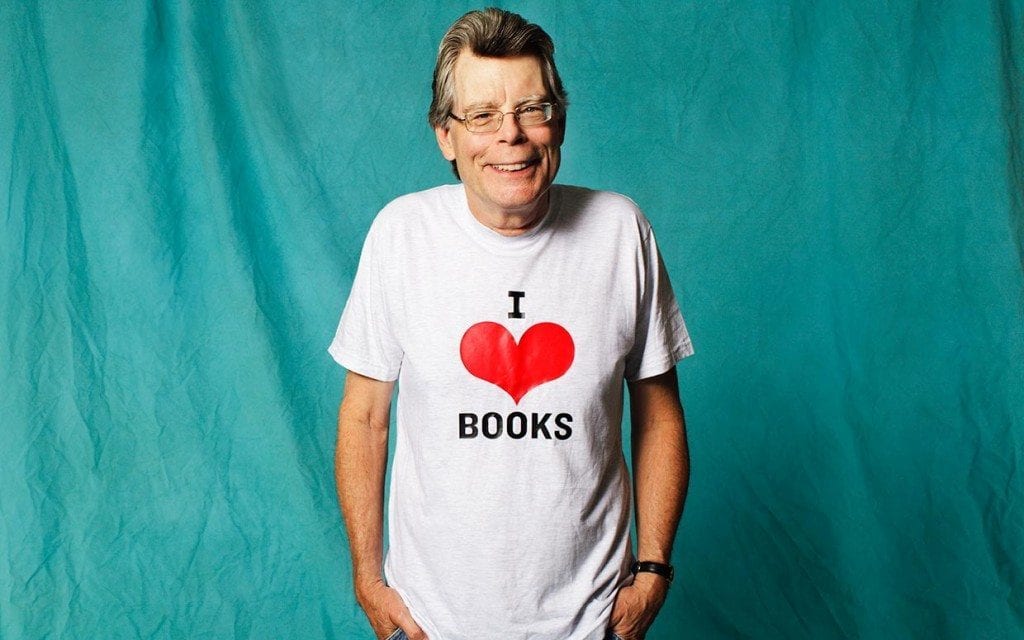 After graduating from Lisbon High school, King worked a number of menial jobs including as a gas pump attendant and janitor to afford college tuition. He attended the University of Maine where he wrote a column titled Steve King's Garbage Truck for the school newspaper. King graduated in 1970 with a Bachelor of Arts in English.
Fresh out of college and without a job, King began earning from selling short stories to men's magazines. He also began working on ideas for novels. A year later in 1971, King married his wife Tabitha Spruce and landed a teaching job at Hampden Academy, Maine. His salary was $6,400.
Analysis of His Net Worth: How Much Is Stephen King Worth?
It is believed that the American author is worth $500 million at the moment. For a writer widely recognized as the finest when it comes to horror, suspense, crime, science, and supernatural fiction novels, it is not difficult to see how King has been able to accumulate his massive fortune.
Records have it that the author has sold over 350 million copies of his books. In addition to that, many of his works have been adapted into comic books, television series, and movies.
He Was Paid $400,000 for His First Novel – Carrie
King began writing his first novel, Carrie in the early 1970s. Discouraged by its slow progress, King abandoned the manuscript in a trash can but resumed writing following encouragement from his wife. In 1973, The book was accepted by publishing house Doubleday and he received $2,500 upfront pay. He was later paid $400,000 for the rights to publish the book.
Since his breakthrough with Carrie, King has never looked back. As a matter of fact, none of his subsequent books has ever been out of print. He continued his success with books like; Salem's Lot (1975), The Shining (1977), Firestarter (1980), Cujo (1981), and IT (1986).
An incredibly prolific writer with a personal target of reaching at least 1000 words every day, King chose to also write under the pseudonym, Richard Bachman. He did so out of concern that the public won't accept two books in a year from an author.
List of His Highest-grossing Books
Carrie – 1974
Salem's Lot – 1975
The Shining – 1977
The Stand – 1978
The Dead Zone – 1979
Pet Sematary – 1983
It – 1986
Misery – 1987
The Green Mile – 1996
The Dark Tower IV: Wizard and Glass – 1997
11/22/63 – 2011
Stephen Kings' Works Have Been Adapted into Over 100 Movies and TV Shows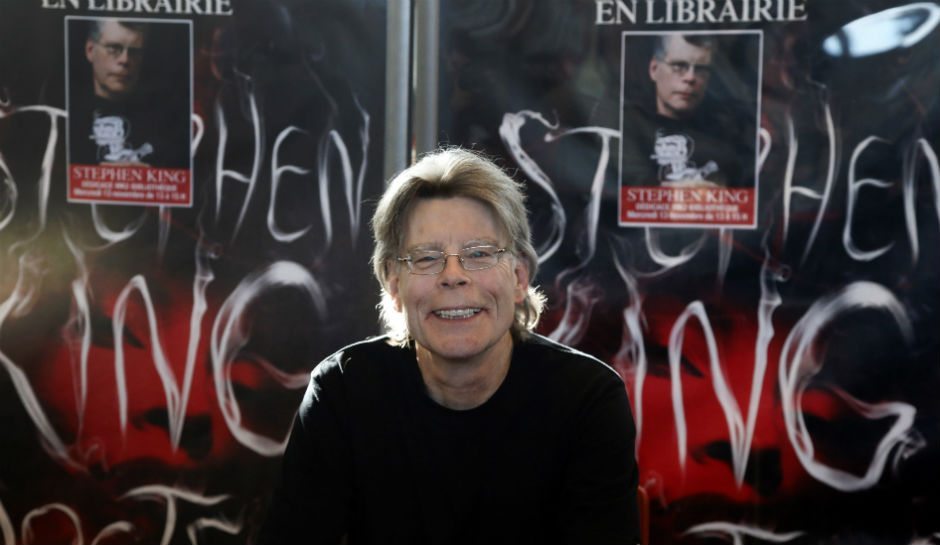 In 1973, King who was 26 years old at the time was paid just $2,500 for the rights to adapt Carrie into a movie. Released in 1976 with a budget of $1.8 million, Carrie grossed almost $34 million at the box office. The movie became one of the few horror movies to be nominated for multiple Academy Awards.
Decades later, Stephen King continues to earn royalties from Carrie. A sequel to the first movie was released in 1999, a TV film was released in 2002 and a remake was released in 2013.
In 1996, HBO paid $1.5 million for the rights to his novel, Rose Madder. Some other successful movies based on his works include Misery (1990), The Shawshank Redemption (1994), It (2017), and more. King has also starred in some of the movies adapted from his books.
The Famous Author Averages $20 Million in Earnings Yearly
For the first time, Forbes tallied Stephen's earnings in 1999 estimating his annual earnings at $40 million. Part of the earnings was from his memoir "On Writing" which was published in 2000. He surfaced on Forbes' list again in 2008 with annual earnings of $45 million.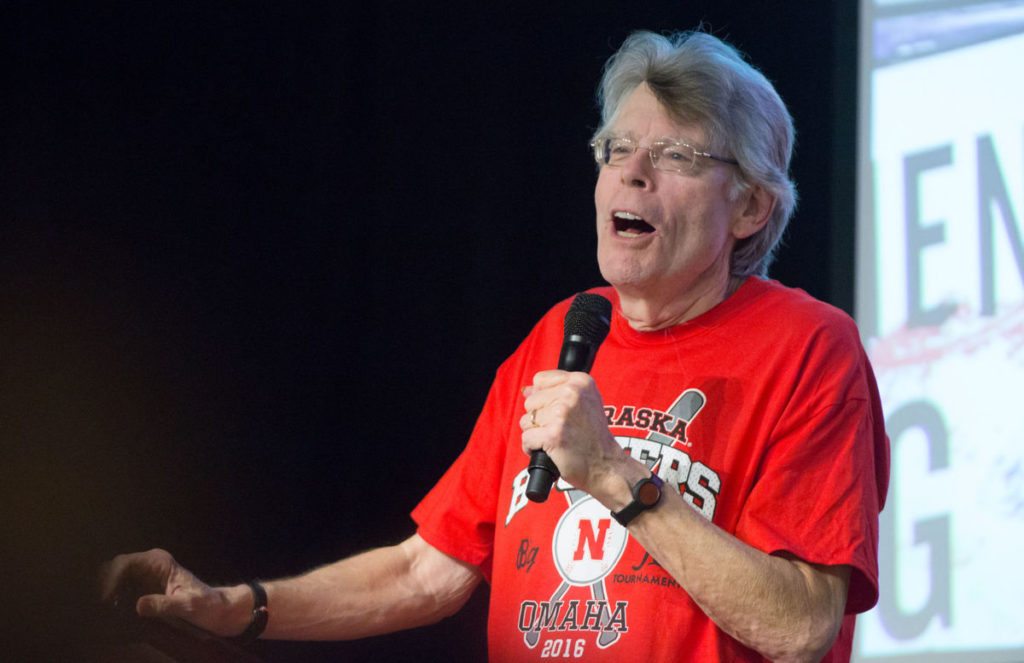 In 2011, Universal Pictures cancelled their plan to adapt King's book series, Dark Tower. Regardless, he still went home with $28 million in annual earnings. Stephen King has since then been a regular on the Forbes list.
Between 2012 and 2016, King amassed a cumulative pretax earning of over $110 million. He earned $27 million in 2018, making him the third highest-paid author in that year. In general, he averages $20 million in earnings every year.
Stephen King or J.K. Rowling: Who Is the Richest Author in the World?
For a writer as famous as he is, it is only natural for people to wonder if he is the richest author in the world. Given his $500 million net worth, Stephen King will always be counted among the richest of writers but he isn't at the top of the league.
JK Rowling is widely considered to be the richest author in the world. Sometime in 2014, Forbes named her the world's first billionaire author, estimating that she is worth more than $1 billion. Even though Rowling refuted this, she is regarded as a billionaire author in several quarters.
Unlike Stephen who has the many books he has written to thank for his wealth, Rowling's Harry Potter fantasy series is the source of her wealth. It has sold over 500 million copies and has birthed a global brand estimated to be worth up to $15 billion.
Where Does Stephen King Live Now?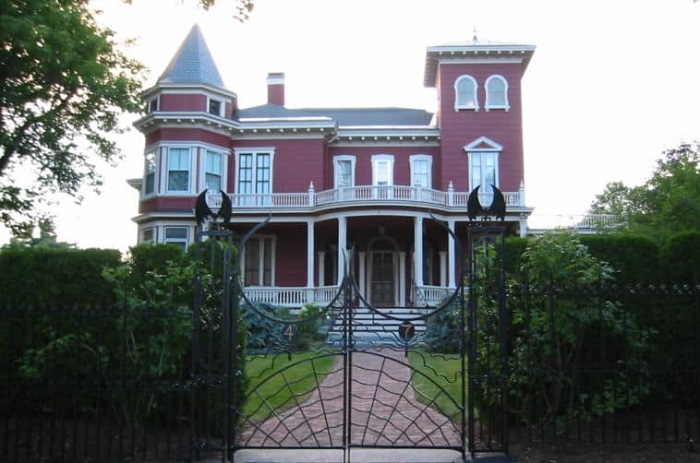 For a very successful author with an estimated net worth of $500 million, he sure has an interesting taste for his abode. Stephen King and his wife lived in a mansion with a wrought-iron fence, spider-webbed front gate topped with bat decorations.
The house is hard to miss with its expressive blood-red paint on a 19th-century Victorian-style mansion in Bangor on West Broadway Street. He is the most famous celebrity in Maine and that automatically confers on his house, the title of the most famous house in Maine.
Not long past and after 37 years of living in Bangor, the author disclosed that he will be converting the house into an archive for scholars and researchers. Also, the house next to the mansion would serve as a writer's retreat for a maximum of five writers at a go. Stephen King reportedly bought the house currently valued at $853,579 for $135,000 in 1980.
It is not clear yet where the author intends to make his new home, but reports have it that he has been staying at his summer home in Center Lovell, Maine. He has also been seen around Casey Key, Florida.
Stephen King's Wife Is Also an Author
Full Name: Tabitha Jane King (née Spruce)
Date of Birth: March 24, 1949
Duration of Marriage: 1971 – Present
While Stephen was studying at the University of Maine, he met a female novelist and philanthropic activist named Tabitha Spruce at the university's Fogler Library whom he fell in love with over time. The two writers went on to formalize their relationship by getting married on the day after the new year of 1971 (2nd January 1971).
Since 1981 when she published her first book, a novel titled Small World, Tabitha King has published at least seven more novels and 6 short stories among other works. Admired for her social activism and philanthropic gestures, Tabitha has had a remarkable career.
But due to her husband's status as one of the most famous writers in the world, she is often identified only as Stephen King's wife. Based on what Stephen once twitted, Tabitha isn't happy about this.
My wife is rightly pissed by headlines like this: "Stephen King and his wife donate $1.25M to New England Historic Genealogical Society." The gift was her original idea, and she has a name: TABITHA KING. Her response follows.

— Stephen King (@StephenKing) February 28, 2019
Stephen and Tabitha Kings are Parents to Three Children
Rev Naomi King (Daughter)
Date of Birth: June 1, 1970
Occupation: Minister
Spouse: 

Rev. Dr. Thandeka (2000 – Present)
The first child of the famous couple, Naomi King was a Minister at the Unitarian Universalist Church of Utica, New York. She also served in the same capacity at the River of Grass Unitarian Universalist Congregation, City of Refuge Ministries, and is now works with Yoga & Embodied Spiritual Practices.
Naomi has found purpose in teaching yoga and other embodied spiritual practices while engaging in digital ministry. It is her way of helping people spread love and hope across the world. She attended Milton Academy after which she proceeded to the University of Southern Maine where she acquired a B.A degree in American Studies. Thereafter, Naomi obtained a Master of Divinity degree from Meadville Lombard Theological School. She is the only member of the King family who is not known as a writer.
What Disease Does She Have?
Naomi King takes pride in describing herself as a "wheelchair user", among other things. This has left many wondering what condition warranted her reliance on a wheelchair for getting around.
Well, it is said that she was born with a chronic deficit of the hormone adrenaline, a disease characterized by muscle weakness, weight loss, fatigue, and low blood pressure. Despite her condition, Naomi has been able to find purpose in life and is passionate about inspiring people to love and accept people for who they are.
Joseph Hillström King (Joe Hill) – Son
Date of Birth: June 4, 1972
Occupation: Author and Comic Book Writer
Spouse: Leanora King (1999 – 2010), Gillian Redfearn (2018 – Present)
Being successful writers, Stephen King and his wife had the genes passed down to their children. Joseph Hillstrom who goes by the pen name Joe Hill is towing the path of his parents. Hill has to his credit, 4 novels: Heart-Shaped Box, Horns, NOS4A2, and The Fireman.
He has also published several collections of short stories, including 20th Century Ghosts and Strange Weather. Joseph Hill is definitely set on the right path to attain great heights as a writer. He holds the Eisner Award for the comic book series, Locke & Key, and with many more captivating works yet to come from him, he is set to make a name for himself as a famous writer as well as the son of famous writers.
Owen Philip King (Son)
Date of Birth: February 21, 1977
Occupation: Author
Spouse: Kelly Braffet (2007 – Present)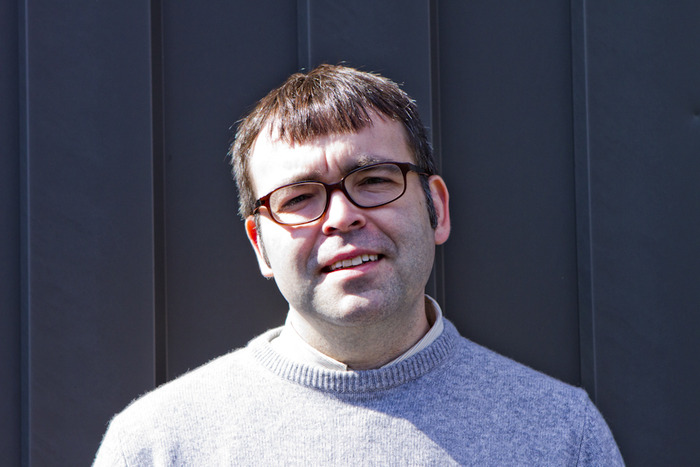 Owen Philip is the youngest of Stephen and Tabitha King's three children and he is also an author. He has published several collections of novels, short stories, articles, and what have you. It was in 2005 that he published his first book and it was a novella titled We're All in This Together. 
Owen is a graduate of Vassar College. He would later attend Columbia University where he earned a Master of Fine Arts degree. His wife Kelly Braffet is also a writer.
Fact Check: Is Stephen King Still Alive?
Stephen King joined the list of celebrity death hoax victims, he was hit frontally and wished eternal rest in the land of the dead when a fake Facebook page with the name as 'R.I.P Stephen King was created and attracted over 1million likes. The 'About page' tried to give a believable account of the writer's demise. The fake page read:
"At about 11 a.m. ET on Sunday (January 07, 2018), our beloved author Stephen King passed away. Stephen King was born on September 21, 1947, in Portland. He will be missed but not forgotten. Please show your sympathy and condolences by commenting on and liking this page."
Thousands of his fans and sympathizers took to the page to express their heartfelt condolences on his passing on. However, a handful of others held the news in disbelief especially as no major American reporter carried the news other than the Facebook page.
On January 8, 2018, a representative from the author officially debunked the death rumors and confirmed authoritatively that the world-famous author is still alive and well. "He joins the long list of celebrities who have been victimized by this hoax. He's still alive and well, stop believing what you see on the Internet," the family rep said.
Gladdened by this news, many of his fans have since then expressed their anger and dissatisfaction with the page. The page has officially been taken down.
Interesting Things You Should Know About Stephen King
In his early life, King alongside his single mother and brother, David lived in numerous states including De Pere, Wisconsin, Fort Wayne, Indiana, and Stratford, Connecticut, before returning to  Durham, Maine at the age of 11.
As a young child, Steve witnessed the death of a close friend who was hit by a train. While he had no memory of the event, commentators speculate that the early experience may have psychologically inspired his dark works. Stephen himself has never made mention of the experience, avoiding it in his 2000 autobiography "On Writing."
While writing the autobiography in 1999, King was involved in an accident that left him with broken legs and hip. He underwent 5 surgeries in 10 days. King's lawyers purchased the van that hit him at $1,500. The van was destroyed at a junkyard before King had the chance to fulfill his plans of smashing it with a sledgehammer.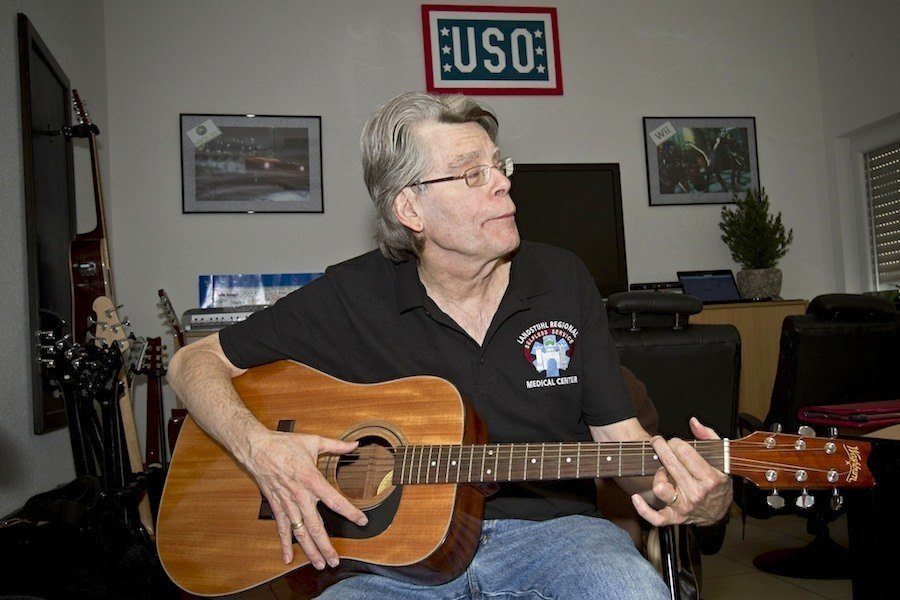 King is not only good with the pen but also with the guitar and with his voice. Together with fellow literary stars like Barbara Kingsolver, Amy Tan, and Dave Barry, he sings in a band called Rock Bottom Remainders. Proceeds from their shows are donated to charitable causes.
He is a Democrat. He supported Barack Obama and greatly opposes Donald Trump. During the 2016 race to the white house, King frequently took to his Twitter account to tongue-lash the real estate billionaire.
After his mom's death in 1974, shortly after the release of Carrie, King became an alcoholic. He is an avid fan of the Boston Red Sox.