How is Kylie Jenner healing from break up with Tyga? Did you say "flirting with the PartyNextDoor?" Yeah! You got it right only you didn't add splurging on a new sprawling pad. Yes! 18-year old Kylie Jenner recently dropped $6 million to acquire her second! property. And for those who thought the teenage year was too early to start picking up chic properties, Kylie Jenner just brought a paradigm shift.
Kylie Jenner's new mansion sits on a 3 acre plot in Scott Robertson Road, Hidden Hills. The Cape-cod style house measures 7,040-square-foot, and includes 6 bedrooms and 7 bathrooms.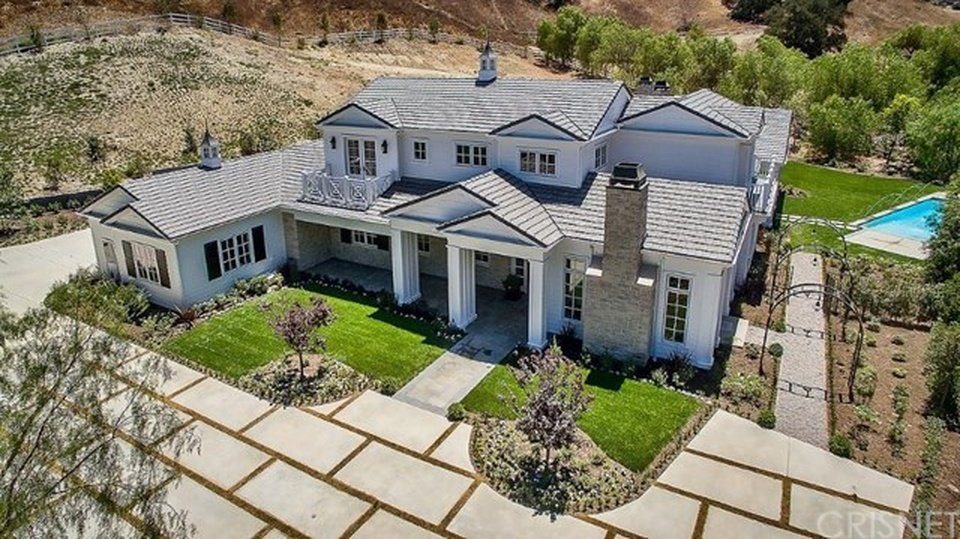 Built just recently in 2015, the modern American manse comes complete with every basic Hollywood celebrity essential including a pool with a spa, an outdoor barbecue center, theater room, butler's pantry, a double island chef's kitchen and a refrigerated wine cellar.
Her master bedroom is adjoined with a larger-than-life walk-in closet where the make up mogul will hang up her coveted outfits as well as record some DIY videos for her millions of social media followers.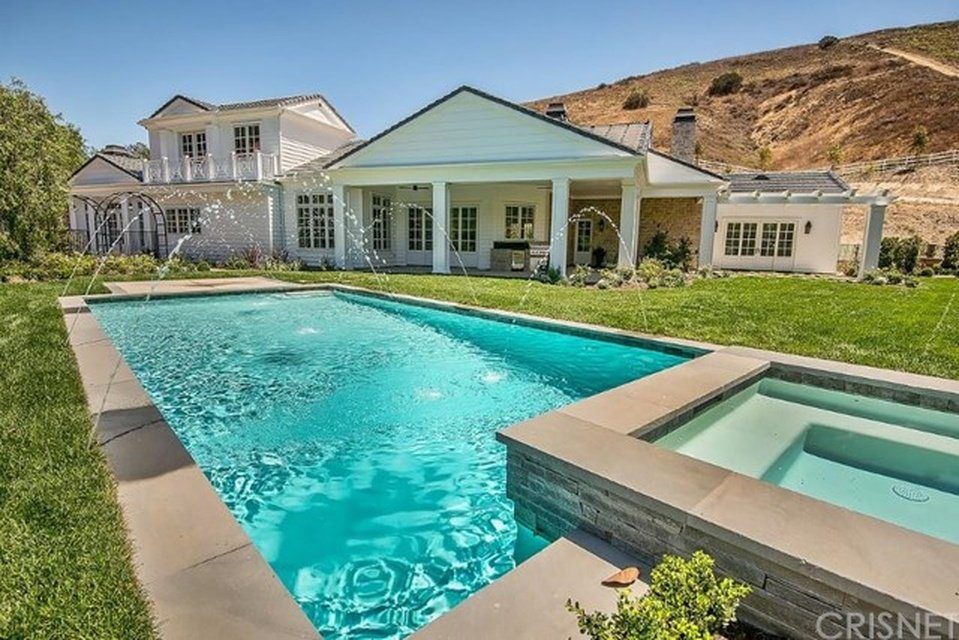 The youngest Jenner's house has its back surrounded by mountains, which would do well by keeping off the prying eyes of paparazzi. Another upside? Should the youngster feel lonely, she can take a short drive to visit her mom Kris, her sister Kim or her ex brother in-law Scott who all own homes in the same neighborhood. Probably the reason why Kylie chose the area, so she could be closer to family.
Her new dig is definitely an upgrade from her Calabasas mansion which she bought last year when she had just turned 17. The 4,851-square-foot, mock-Mediterranean house which she bought for $2.7 million is reportedly up for grabs. It is a chance to live close to her other two Kardashian sisters Kourtney and Khloe who both own houses in the area.
Kylie's new addition would no doubt leave many teenagers thinking twice about their career path. At 17 she featured on our list of richest teen celebs in Hollywood with a net worth of $5 million but we published that list in 2015 and now Kylie has a net worth of $10 million. With more lucrative endorsement deals on the way and her Kylie Hair Kouture and Kylie Lip Kits breaking the internet, that figure is most likely to increase exponentially.
See Also: 30 Most Jaw-Dropping Celebrity Homes