Stan Lee is a prolific comic book writer, producer, editor and entrepreneur. The former president and chairman of Marvel Comic currently has a net worth of $50 million.
Stan Lee Net worth: Humble Beginnings
Lee was born Stanley Martin Lieber on December 28, 1922 in New York City. As a child, he was influenced by books and movies with heroic roles played by Errol Flynn and had always dreamed of writing the Great American Novel. As a youth, he wrote obituaries for a news service, and press releases for the National Tuberculosis Center. He also sold subscriptions to the New York Herald Tribune.
Stan became an assistant at Timely Comics which in the 1960's evolved into Marvel Comics. He eventually became President and Chairman at Marvel Comics. Under his leadership, the company which was a mere media publishing house was transformed into a dominant multimedia Corporation. Stan's comic book debut was "Captain America Foils the Traitor's Revenge", a text filler in "Captain America Comics" #3. During World War II, he worked in the army as a writer and illustrator.
Stan Lee Net Worth: Success With Marvel Entertainment
He is the brain behind the creation of numerous iconic comic characters, including Fantastic Four, Silver Surfer, The Hulk, Spider-Man, Thor, and Iron Man with the help of Jack Kirby and Steve Ditko. In 2009, Marvel Entertainment, the publisher's parent company was sold to Disney for $4 billion. As a reward for his outstanding work throughout his prolific career, Stan has received many accolades including inductions into the much coveted Will Weisner Comic Book Hall of Fame in 1994 and Jack Kirby Hall of Fame in 1995. In 2008, he received a National Medal of Arts honor from the then president, George W. Bush and was inducted into the Hollywood Walk of Fame in 2011.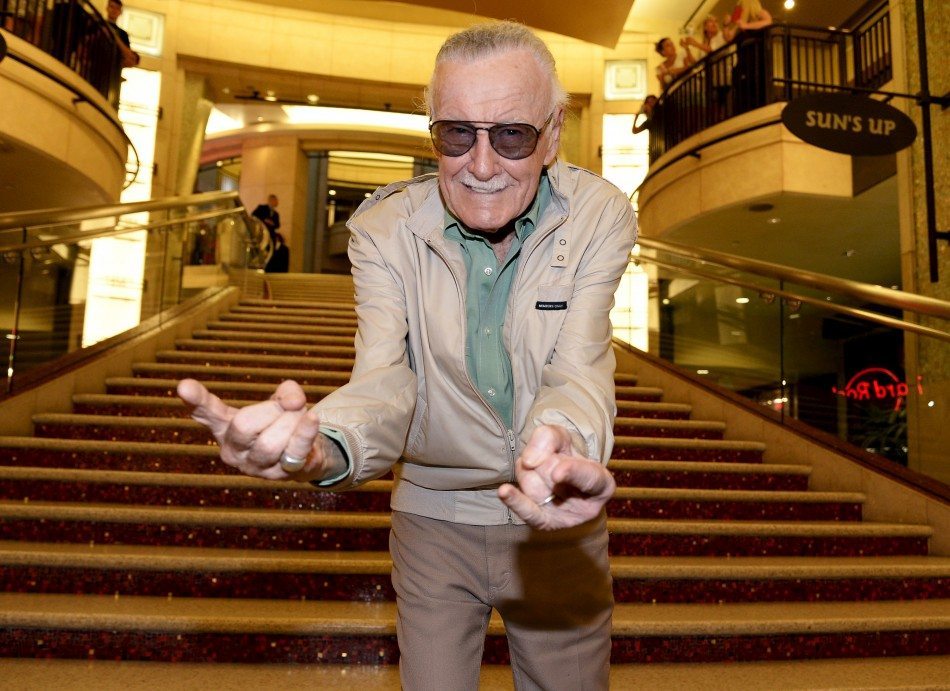 Though he no longer works for Marvel Entertainment, Stan will continue to receive $1 million annually for life from his former employer. He makes cameo appearances in movies that are based on the characters that he has created.
Stan Lee Net Worth: POW! Entertainment
Stan is currently the co-owner of POW! Entertainment, he serves as the Chairman and CEO. The company produces some of the movies based on the characters that Stan creates, including "Chakra: The Invincible". Other productions include: "The Stan Lee's Mighty 7" media franchise, "Stan Lee's Lightspeed", "Stan Lee Presents: The Condor", "Who Wants to be a Superhero?", and "Stan Lee's Mosaic".
The company also develops and licenses intellectual properties for entertainment media ranging from film, TV, video games and related merchandise. A prolific writer, some of the most outstanding books by Stan includes the graphic novel "Romeo and Juliet: The War" which became a New York Best Seller. He also co-wrote the book "Zodiac", released in 2015
In a bid to fill the gap for contents aimed at the child audience, Stan partnered with 1821 Comics to create Stan Lee's Universe, a multimedia imprint for children.
Stan Lee Net Worth: Properties
Stan sold his Hollywood hills home for $2.6 million and bought a new one for $4.4 million. He also owns a mansion in Long Island. Besides writing comic books, Stan is also active in charity. In 2010, he established Stan Lee Foundation aimed at literacy, education and arts.
Technically, Stan Lee is expected to be worth a lot more, but in the past, he has experienced major financial setbacks and have had to file for bankruptcy twice in 1996 and 2001. However, though a nonagenarian, Stan Lee is showing no signs of slowing down as he continues to create new characters for his POW! Entertainment. Movie production on some of his new character creation including The Annihilator has already begun. Lee's goal is to see each of his character get their own movie franchise as well as gain worldwide recognition.