A look through social media on any given day or week and one is bound to find a viral video of a contestant on one of America's most popular shows, America's Got Talent, doing something amazing. The show has been a home for various kinds of exceptionally talented people from all walks of life and in 2016, it was Sofie Dossi, who wowed both judges and viewers alike with her contortionist skills on the show.
Sofie Dossi has since gone on to become a popular internet personality, with millions of fans on various social media platforms, including YouTube and Instagram.
In this article, we explore everything you need to know about Sofie Dossi. Read on to learn more.
Sofie Dossi's Biography
On the 21st of June, 2001 to the family of Abir and Mike Dossi, Sofie Dossi was born in Cypress, California. One imagines that at the time of her birth, neither of her parents expected she would make a career off of her body's malleability.
Born as the second child of two, her mother works as a Pilates instructor while her father is an entrepreneur who has his own company. Through exposure to her mother's work as a Pilates instructor, Sofie Dossi grew up falling in love with body contortion activities like dance and gymnastics.
As she developed across both mediums, she expanded her skills to contortionism. By the time she was twelve years old, she had fallen in love with the work of the contortionist from Cirque du Soleil, and she aspired to a career in the profession.
Following self-training and continued improvement on her skills, Sofie Dossi took her talents to America's Got Talent in May 2016 at the age of 15. She competed in the 11th season of the show and appeared for the first time in the second round of the audition process.
Her first performance was eating an apple and shooting an arrow with her feet, which drew applause from the judges. Her second performance was the clincher that sent her to the coveted live show, where she won the golden buzzer through another outstanding performance.
Sofie Dossi went on to make it to the semi-finals and finals of the competition, but she did not record victory, finishing in the Top Ten of the show. However, it wasn't a complete disappointment as her run on the show introduced her to the world, especially millions of Americans and she has gone on to take advantage of the exposure by launching her own YouTube channel, Sofie Dossi.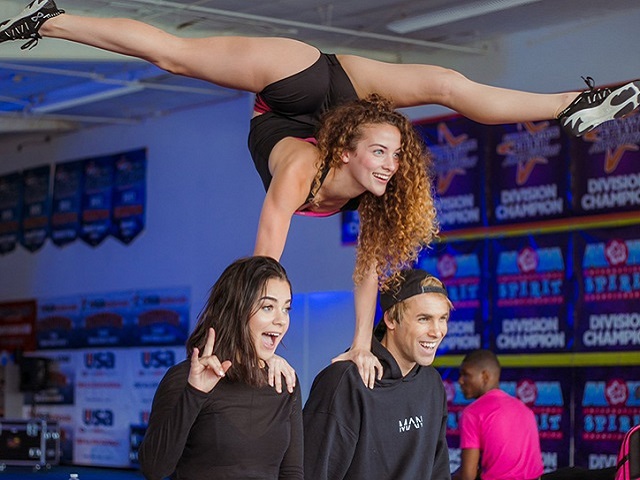 Since she created her channel, uploading various videos of herself performing various contortionist skills, along with other contents like vlogging and challenges, she has been able to accrue over 2.7 million subscribers, with over 300 million views registered across various videos on her channel. She also has extensive followership on Twitter, Facebook, and Instagram.
Personal Details
When you have over two million followers and fans across major social media platforms, you are essentially a celebrity and people, especially fans of celebrities want to know details about your personal life.
In that regard, Sofie Dossi is not exempt and attempts at determining details about her personal life have so far yielded little results. All we know is Dossi cuts the appearance of a single woman, although she is yet to confirm either way.
Other than her personal relationship with a boyfriend/girlfriend, she has a brother, Zak Dossi, who is also a renowned YouTuber. She was raised along with her brother in Cypress, California.
See Also: Is Simmi Singh Related To Lilly Singh? Here Are Facts About The YouTube Star

Other Facts About Sofie Dossi, The American Gymnast
Sofie Dossi is a beautiful woman and while her attractiveness is without question, it is her body's ability to perform its various feats that have left many wondering about her physical profile. Sofie's extremely flexible body has a height of 5 feet and a petit weight of 45kg.
Her other body measurements include a bust size of 32 inches, a waist size of 24 inches and a hip size of 33 inches. Additionally, she has blue colored eyes and brown hair.
Growing up, Sofie Dossi used to watch TV by placing her head on her feet. Some of her favorite TV shows growing up was Tom & Jerry and SpongeBob SquarePants.
Other than YouTube, Sofie also has an account on Live.Me, where she streams live performances. She has earned a Streamy Award nomination for the quality of her work on the platform.
Sofie Dossi is also an actress as she has appeared in shows like K.C Undercover, Boss Cheer, Bizaardvark and in the movie, Holiday Spectacular.